Dr. Cumin

Member since 2/18/06
Posts: 24



Date: 10/14/12 1:05 PM

I have several well made skirts by Boden. They are fully lined---including the waistband. One is corduroy, another wool and a third a lightweight sort of velvety/suede. They each have zippers (2 are invisible in the side seam)-the third skirt has one in front, The all have slanted pockets built into the front and slanting into the seams. Theoretically I know to remove the waistband and take in the side seams but with the lining I'm just thinking how daunting would this be? Having never had altered by a tailor I'm hearing that they charge half the value of the skirt. Would an experienced tailor have issues with the lining?
We're talking around an inch and a half in the waist. And is it possible to leave the side seams alone once the waist is taken in?

heathergwo

California USA
Member since 11/14/11
Posts: 958
Skill: Advanced Beginner



Date: 10/15/12 11:52 AM

I'm sure a professional tailor would have no issues making the alterations you're talking about.

If you want to do it yourself, I think it would depend on your level of experience and comfort/confidence with this type of alteration.

You would almost definitely have to re-sew the side seams after taking that much in on the waist, so basically you're taking the whole skirt apart and just putting it back together again a little smaller.

I'm an advanced beginner and its something I would personally feel fairly comfortable with. So, just look at yourself and try to judge your skill level vs. stress at doing this vs. cost of paying someone else vs. how bummed you'd be if one of the skirts got ruined.

Most LIKELY, the adjustments you're talking about aren't going to ruin anything, so you could take the one you like the least and start the alteration. Worst case, you end up not being able to complete it and have to take it to a tailor anyways....

HTH and good luck!

------
Brother Innovis 1250D
Babylock Enlighten
Singer Curvy 8763
Brother 1034D
Janome 385.19606
Brother 2340CV

JOshiro


Member since 5/14/05
Posts: 267
Skill: Intermediate
Body Type:




In reply to Dr. Cumin

Date: 10/15/12 12:28 PM

I'm actually in a similar boat - Boden lined skirts, invisible zipper. Mine need to be taken in on side seams but not the waist, and the hem needs to be shortened. But anyway...

A good tailor is worth his/her weight in gold. Yes, it will cost more to have a lined skirt altered. I would expect at least $25 since there is a zipper and lining involved (I'm in the midwest - hemming lined pants costs ~$15.) You have to decide whether it is worth the $ to alter AND WEAR it, or save the $ and wear it when it doesn't fit right (or waste the $ already spent by not wearing it at all). When I shop online, I try to factor in the cost of alterations into the price (eg, I'd pay $50 for that, but would I pay $50+$15? Or $50 + 3 hours of cursing?).

I have not tried this alteration myself, so I'm not sure how involved it will be. I suspect you'd need to take in symmetrically, so the side zipper would have to be removed and reinserted. Depending on your skill level, $25-30 may seem like a good deal! LOL.

beauturbo

California USA
Member since 5/2/09
Posts: 5545
Skill: Advanced



In reply to Dr. Cumin

Date: 10/15/12 1:29 PM

It sounds like you want to take in the waists of the skirts around 1 1/2 inches each, but don't really need to take in the hip area or the whole side seams at all. In that case, especially since pockets and zippers in the side seams, I think it would be much better to just take in only the back waist at the top of the center back seam (hopefully you got one of those there) in all of them instead.
ladies pants waist alteration. So you would un-pick the thread at the center back waistband that 1 1/2 inches plus maybe another few inches on each side of it. Then hand baste or pin up that center back seam at the waist about 3/4 inches (on the fold/seam) at the top of skirt, tapering off going downwards towards bottom of skirt. Then try on and see how you like it. Note, you have cut no fabric at this point at all, only thread. So you have not burned any bridges or made any lasting decisions.

If you like the way that looks and hangs on you, then make the seam alteration for real, in both fashion fabric and lining there. Now you got to deal with the back waist band of the skirt, which you would take in and create a new center back seam in just the skirt waist band where there was none before to loose that extra 1 1/2 inches there you don't need anymore. At least that is how I would do it. I guess you could take the whole waistband off the skirt, and make it shorter and then put it back on if you really wished to, but then you are into the zippers and I think too much work and bother to do it that way, and just having one little back seam in the waistband where there was none before, considering how much more easy and quicker that would be, would be just fine, and look fine too. You could try it like that.

Dr. Cumin

Member since 2/18/06
Posts: 24



Date: 10/15/12 2:21 PM

all three of these replies were MOST helpful. More than you know. I am going to try just taking in the waistband on my least favorite skirt and see how this goes. I was thinking if I leave the sideseams alone with a shorter waistband it would pucker?

Many thanks for taking the time to explain everything to all of you. It's much appreciated.



Member since 12/31/69



Date: 10/15/12 4:12 PM

I have taken garments to a top-notch dressmaker/tailor for alterations. Then I look to see how she did it, and if I am brave, attempt to do it that way on my next garment. However, I cannot fit myself as well as she, who can stick a few pins in a dress and come up with a perfect fit and hem length. She learned to sew as a young woman in Italy. By the way, a perfect fit can make even inexpensive RTW look wonderful.
Printable Version
* Advertising and soliciting is strictly prohibited on PatternReview.com. If you find a post which is not in agreement with our Terms and Conditions, please click on the Report Post button to report it.
Online Class
Blueprints to Blue Jeans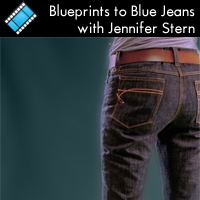 Online Class
Altering Pants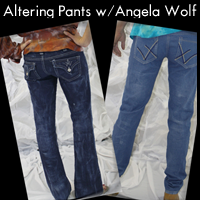 No Pattern Used custom Regency stays

by: StephiLuna
Review
Pin-up Girls #2509

by: Quickie
Review
Fit For Art Sleeve & Cuff Variations for Tabula Rasa Jacket Pattern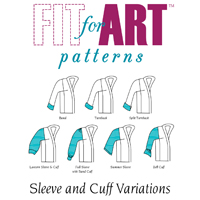 Pattern Details
Islander Sewing Systems Men's City Western Shirt Pattern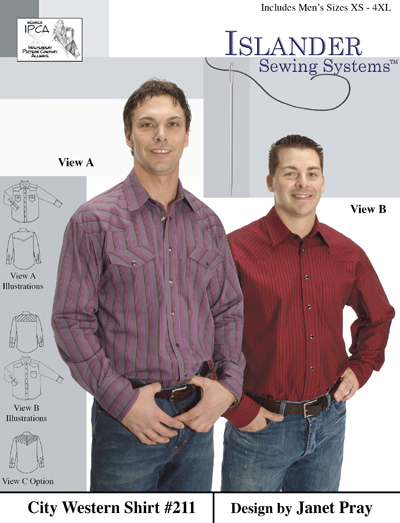 Pattern Details