RipStitcher


Member since 5/28/12
Posts: 3010
Skill: Advanced



Date: 10/16/12 10:51 AM

So I was fortunate to be able to attend a John Deer (adorableideas.com) event last weekend featuring TOL Babylocks.

I know there's an Anita Goodesign event happening in PA next month (?) which will be featuring Janome 12000's.

I had never been to one of these type of workshops that were co-sponsored by a machine company before. From a business perspective, I think it's a great way for all of them to cross promote. And... it's a SUPER WAY (IMO) for someone to really get a chance to get comfy with a machine before buying.

The price was $200 with an early sign up discount of $50 - so $150 for 3 days. That included lunches and morning and afternoon breaks. I've never seen so much chocolate! lol... These people know how to medicate women into buying! lol

I went with the sole purpose of being able to hang around these Babylock machines for 3 days. My short list of machines was ...and still is.. lol.... Babylock, Janome 12000 and Bernina 830LE. (I like big butts and I can not lie.. lol... )

Anyway... each table had 3 machines... an Ellegante, an Ellisimo and an Enterprise. There was also a serger area with Evolutions.

There were 3 groups of 4 women each at each table. I think there were 6 table groups... so that means about 70 in attendance. They had a seating plan all mapped out - so that was very well done.

There were 10 projects over the course of 3 days. Each group of 4 women had a day at each machine (theoretically - if you did what you were supposed to do! lol - I didn't! lol)

Personally, I was lucky to have a machine-hog in our group... She already owned machines up the wazooo (so you'd think she'd be more game to let others try the machines!) ... anyway... she was always sitting front and center in front of the machines...she didn't ask me if I wanted to try doing it all until the last day... but honestly, I just took advantage of it and got to wander around (lots of people doing this during project sew-out times - there was alot of merchandise out to buy, examples to look at, coffee & brownies, etc) It gave me a time to mingle with other women. I learned soooo much.... and more than that, it was awesome to hear how much these women loved their Babylocks.

I went with a mission... lol... so when I was out mingling, I kind of identified other women that already owned a Babylock or two and were actually using their machines. Then I made a little effort to sit with these different women each day at lunch so I could pick their brains about how their machines. (I'm a master networker.. lol)

I was surprised how many attending already owned machines and were there with the intent to upgrade or get a second machine - or were dragging a friend into the realm (talk about enablers! lol)

IIRC, the deal they had going at ours was if at least 6 (or was it 10?) machines were sold, the buyers would get a Koala chair, too (on top of the other deals - of which there were many - for design packs, software, extended warranties, extra feet, trolleys, etc) ... and if there were 12 machines sold, *everyone* (as in all 70 of us) would get a 100 (full size) spool Madeira pack - which was a goodie from Babylock company.

Then there were incentives that if someone from your group of 4 bought the design package ($500), each of you would get a goodie... along with an extra goodie when certain levels of machine sales were hit. In the end, we each got to pick 6 design discs free and got that thread pack. The thread pack is worth $600... even on sale, that thread is worth $400. So that was cool getting that!

We had John Deer as the educator... and he was entertaining to listen to. He also teaches a digitizing weekend .. and I'd love to go.

I hesitate to write this... but a review is a review.... The only thing that irked me through the weekend was another staff member that had this shrill, obnoxious, loud, twangy voice and she would blurt in from time to time. IMO, it was like nails on a chalkboard with the volume knob set at 11. The body language around my table showed I wasn't the only one that would be put on edge and annoyed every time this woman busted in with something to say. The sad thing is that she was very good with the software and when she would be teaching that, she was a joy to listen to... but the *cute* blurts when the speaker had the floor were intolerable.

The event was well put together. LOADS of example works plastered all around the room were great to look at.

Oh... and I need to mention this... was that there was a bonus of getting Janet Sansom designs... if you are a quilter, you need to go Google her name.. her designs are exquisite! Instead of getting a thumb drive* with the adorableideas products, I elected to get 4 packs of Sansom that each have 10 of her design packs inside. I haven't looked at them closely yet, but I was told the quilt directions are included for each design. So that is a choice of 40 quilts... and I honestly love about 10 of them... so that was a super deal, too.

*the thumb drive was nice, but the same designs are online and were part of the package I bought... so getting the thumb drive would be redundant but getting the Sansom designs was a wonderful bonus, IMO. :)

I'd love to hear from someone that has been to an Anita Goodesign event. :)



------
Video of how the Bionic Gear Bag works is here: www.BionicGearBag.com
Neglected personal blog is here: www.RipStitcher.com
Share pics on Instagram: RipStitcher

Bernina 880 Sterling Edition, Bernina 550qe, Bernina 350SE Dragonfly
Babylock Ovation Serger & Babylock Sashiko
Pfaff Passport

Granddaughter: Bernina 560

& a new Sewmobile is now getting rehabbed! - see my last #sewmobile in Instagram

KPM


Hawaii USA
Member since 1/18/07
Posts: 2153
Skill: Advanced



In reply to RipStitcher

Date: 10/16/12 3:22 PM

Thanks so much for this wealth of info on the JD event. I'll be attending one in November, but they didn't tell us it was BL sponsored. Not that I mind (I own 2 of the machines you mention and love playing with the others) but it does explain a lot. My dealer is extremely partial to BL to the point that you have to talk them into selling you some of the other brands they carry! It will be fun to see all those other designs and goodies; thanks for the tip of looking up the Sansom ones. And since the hotel is right on the ocean the setting will be relaxing too. Oh, and sounds as if I'll be getting a year's worth of chocolate fix!!

------
Let's just say all modern sms are well represented in my studio.

Chrism

Idaho USA
Member since 2/17/05
Posts: 2



Date: 10/18/12 1:43 PM

I just went to my first Anita Goodesign party last weekend. The setup sounds somewhat similar to the JD event. The projects were set up to do in a team environment, which made it nice for those that weren't familiar with the machines we were using or unsure of technique, etc. There were five people to a team with one machine. We just rotated who "sat" at the machine with our projects so that everybody was involved. We didn't come up with any official rotation, it just kind of worked out.

There were 10 projects outlined for the 2-day event, but due to time we did 9. Everybody went home with a cd of the same projects. Even though it was sponsored by a Pfaff dealer and they did have specials on the Pfaff machines, I didn't really feel like they were pushed. The event was also well advertised to all machine brands. At my table 3 of the ladies had Brothers and 2 of us had Pfaff.

The registration cost for the 2-day event was $99, or $69 for early sign up. Those who signed up early received a cd with 5 design collections, a $300 value. There was also drawings held throughout the day for other prizes. In the mornings they had coffee, juice and water with donuts and muffins. Lunch was also served and there were snacks in the afternoon. The second day they put bowls of candy out everywhere as well. There were lots collections from Anita Goodesign to buy, with special pricing. And there were tons of samples to look at. The pictures you see on the packaging and even on their website just don't do the actual projects justice. In addition to machines, the dealer also had some items for sale - I think mostly basic supplies like stabilizer, etc. at a discount as well.

This is also a promotion for the Anita Goodesign embroidery clubs. They are running a fall promotion, so there were loads of extras for signing up during that. Then they added additional goodies for signing up during the event. I think I ended up with well over 30 collections and I will receive 6 new collections each month for the next year. If I don't like a collection, then I can simply trade it for one I do like. They also have quarterly bonus collections.

I am going to have way more designs than I can keep up with by the time my year is up. I will participate in the club for a year and then take a break while I catch up with my designs. (I'm hoping addiction doesn't overtake me and I actually stick to that.) But I will definitely go to the embroidery party again next year.

threaddy


Wyoming USA
Member since 4/22/09
Posts: 2945
Skill: Advanced



Date: 10/18/12 7:53 PM

I also went to a John Deer event. Steven Batts was our presenter. WHAT FUN!!!! The room was full of 100 ladies and a few men. Each table had an Ellisimo and an Elegante. We rotated between the machines and each person got to do one project per day and watch and help on the other projects. I bought the Janet Sansome set. 30 packs and each pack had 10 -30 designs. THEN you get 1200 free designs off the website which sell for about $1 each. SO the full retail value was $2400. I paid $500...then they gave free packs worth $60 each when a certain number of people bought an event special. I ended up with 5 free packs worth $300. I know the full retail value is not what anyone would pay but at 80% off I was very happy. PLUS the energy in that room! Not to mention the fresh cookies and fantastic lunch coffee and soft drinks ...fun!!!! I met a new friend too.
I was glad to see the BabyLock in action as well as I really wanted to know about that machine. The dealer gave some great prices on the machines and boy he sold a ton of them.
I would highly recommend going to one of these events if one is anywhere near you. link
-- Edited on 10/18/12 7:54 PM --

------
"The problem is not that there are problems. The problem is expecting otherwise and thinking that having problems is a problem." Theodore Rubin
"Life isn't about finding yourself. Life's about creating yourself." George Bernard Shaw
Dan 9:24-27

Bernina vintage and computerized, Bernina and BL sergers , BLcoverstitch (a stray Pfaff and Viking followed me home too)

col47

Florida USA
Member since 5/5/12
Posts: 67
Skill: Beginner



Date: 10/23/12 1:39 AM

I am a man that has a great time embroiding on a new machine my wife just bought me. Well not quite new. its a innovus 1500D. A nice stepup from the Brother SE400. We are having a john deer party at the lakeland center here in central florida this weekend. Cant wait. From what I have read, this is going to be great. It will nice to talk to other people about sewing. There is a lot to learn about embroidering and this john deer party should answer a lot of questions.
Printable Version
* Advertising and soliciting is strictly prohibited on PatternReview.com. If you find a post which is not in agreement with our Terms and Conditions, please click on the Report Post button to report it.
Online Class
Break your Serger Out of the Box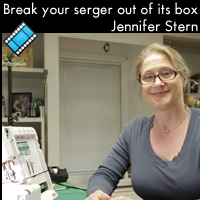 Online Class
The Contemporary Couture Jacket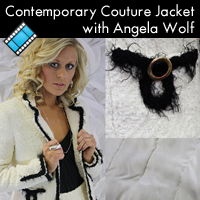 Vogue Patterns 1949

by: yummymummy...
Review
Serendipity Studio 94

by: amandajewl...
Review
Favorite Things Hope Skirts Pattern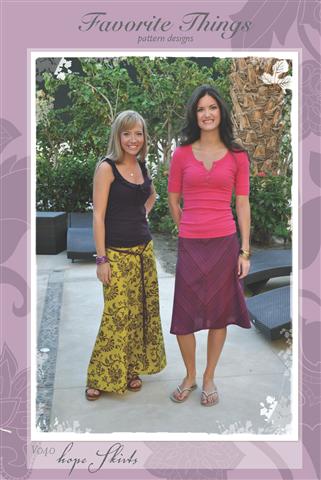 Pattern Details
Fit For Real People DVD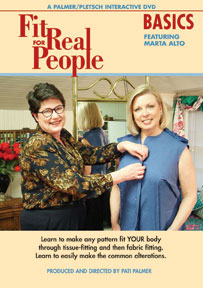 Pattern Details