ensete2002

New Jersey USA
Member since 7/15/10
Posts: 12
Skill: Beginner



Date: 10/17/12 4:02 AM

I have just started sewing.

This question is about knits stretching and drooping vertically.
I am trying to copy my favorite RTW dress. It is very simple, just a front, back, and short set in sleeves. I had two of them--one is now cut apart so the serged seams are cut off, so I thought I could use the pieces like a Burda pattern, and just add seam allowances. The original dress is made of a medium weight cotton interlock.

First I copied the front and back dress pieces onto Swedish tracing paper, added 1" side and shoulder seam allowances, cut it out and hand basted it. I tried on the half dress and it seemed to fit.
I made a muslin out of thick cotton interlock, and was careful not to let the fabric hang off the edge of the table when I cut out the pieces. I left lots of extra hem, in case I needed to adjust something. The dress is supposed to be about 48" or 50" from shoulder to hem, with a huge (100") sweep. When I tried it on, it seemed to grow, I tried it on a second time, it grew more. It seemed to grow even more by the third time. Worse yet, this is pulling a deep scoop neck way too far down.

All the basting is by hand, so it has nothing to do with the fabric stretching under the presser foot, When i actually sew the dress i will use a walking foot, and expect to use 1/4" clear elastic on the shoulder seams

I am pretty sure that the extra weight of the excess fabric as well as the bottom of the dress was pulling the whole dress down. The basted together dress, which reaches almost to my feet weighs about 2 lbs.
After all that effort to cut it out flat, it turned out since I was wearing it standing up, the fabric was indeed stretching. I now have to adjust at the shoulders, but it occurred to me I shouldn't cut the excess past the hem off all at once, since the fabric might spring upward once the weight of the extra fabric or removed. I don't know if you've ever pruned a tree, but if you cut the outer half of a flexible horizontal branch off, the rest springs up higher than it was before the pruning, relieved of the weight pulling it down.

I've read warnings against letting knits hang over the edge of the table when cutting, and I've read that bias cut dresses should hang up overnight or longer before you hem them so they can relax and droop first, but I've never heard it about a thick heavy cotton interlock. the fabric doesn't seem to have much lengthwise stretch, until i put the dress on. I am sure the length of the dress is on grain, and the stretchier direction is horizontal

Ever seen this happen?
I am also unsure if this means I will not be able to use this self-drafted pattern for a much lighter silk or rayon jersey. I know you cant use knit and woven fabric interchangeably, but those would both be knits.

I know beginning people are supposed to stick to woven fabric, but i only wear knits. I want to keep the fluid hand of the rayon and silk jerseys i have in my stash, so i wouldn't want to stabilize the knit with a fusible stabilizer.
actually, I do have some woven in my stash [crinkle gauze, very light cotton] but it's probably even more prone to both shrinking and stretching out, and is definitely far trickier to handle than interlock or jersey.

I started sewing because i love luxurious sensuous fabrics, but cant find rtw clothing in as lovely of fabrics as i can buy as yardage. Also, all these extraordinary lovely fabrics, silk jersey, stretch silk charmeuse, rayon jersey, even silk/rayon velvet are machine washable. but the RTW clothing made from them are dry clean only, either because of interfacings or just because once its sewn as unwashed fabric, subsequent washing will cause shrinkage and puckering. I know the fabrics are washable because i have machine washed and dried dozens of swatches 4 or 5 times each to test them.

Everyone tells you to make sure knit fabric is flat when you cut out your pattern to prevent stretching; no one explains how that works if you expect to wear it standing up!

nina

Kenmore 385 12216.

http://fabricfetishist.blogspot.com/

------
nina

"If a thing is worth doing, it is worth doing badly." GK Chesterton
Kenmore 385 12216.
http://fabricfetishist.blogspot.com/

marymary86

Georgia USA
Member since 7/20/08
Posts: 3574
Skill: Intermediate



Date: 10/17/12 12:14 PM

a big part of the learning curve for me is learning how different fabric reacts to cutting, sewing, wearing, and laundering.

I don't know any way around it other than jumping in and getting experience. Since you said you are new to sewing, you might want to consider starting with a knit T shirt. You won't have the extra issues of the weight of the dress to deal with (with the expanse of the hem you described).

Once you have a good TNT (tried and true) pattern for a T shirt, you can use it to test drive any new knit fabric you are considering.

I like to start with smaller projects because I'm not out as much if they don't work out. I can always move up!!

------
Mary




NhiHuynh


Member since 1/4/11
Posts: 821
Skill: Intermediate
Body Type:






In reply to ensete2002 <<

4 members like this.



Date: 10/17/12 3:11 PM

If your fabric is growing and growing and not recovering, that is a fabric quality issue. I've made a maxi length dress with a knit that stretches in both direction, is fairly long and is medium weight and have not had this problem. If it keeps growing; it's not you, it's the fabric. Just dump it or return it to the place your bought it.

For future projects you do need to adjust your pattern to account for the amount of stretch in your knit width-wise and length-wise. This varies from knit to knit because they all don't stretch the same. Since you were copying a RTW, you use need to make sure the knit your making the copy in has a similar stretch. If you're using a pattern you need to wrap the fabric around you in various spots (bust, waist, hips) and figure out what the finished measurement will be and find the size that corresponds. For knits that stretches lengthwise you will also need to hold up the fabric and figure out the finished length measurement. You can add extra length for if you want to be cautious. Then you'll need to adjust your pattern to match that length.

I sew with a lot of knits and would encourage beginners to sew it **with the right information**. It's more forgiving and doesn't fray.

------
I finally have a blog. www.detectivehoundstooth.com :)

Lena Merrin


New South Wales Australia
Member since 2/5/09
Posts: 615
Skill: Expert/Couture
Body Type:


2 members like this.




Date: 10/17/12 5:25 PM

Yes I always expect the dress to stretch lengwise, especially if the knit is heavy. It was annoying at first, but now I plan for it in advance :))

------
www.iconicpatterns.com

ensete2002

New Jersey USA
Member since 7/15/10
Posts: 12
Skill: Beginner



Date: 10/17/12 7:38 PM

thanks for replying.
i am using this fabric for the muslin because it seemed to handle easily [when flat it almost acts like felt, its so stable and doesnt curl at the edges at all, unlike jerseys] and i dont really like it [because it roughened with repeated washing when i used it to patch the tattered dress.] i have seen instructions for checking knit stretch across the grain, but never lengthwise. it wouldnt be as big a problem if it was too wide--i could just take in the sides. this vertical stuff it much more problematic.
i'm not sure the whole fabric is stretching, i think it might just be the fairly narrow area between the scoop neckline and armscye, most of which is essentially a bias cut that is stretching. but of course that's the area i am trying to get accurately.
i have noticed my RTW interlock dresses seem to grow a bit when worn, and then spring back when machine washed and dried. it has also occurred to me the dress i am copying is very stretched out from years of wearing, so it has far less stretch left in it than most newer fabric.
i have read many sewing books and articles, and lengthwise stretching has only been mentioned in regards to accurate hemming. actually i just checked my favorite knits book, Sewing with Knits by Connie Young. she does have the following sentence which i had missed "styles with larger facings...it is best to control the crosswise stretch but not the lengthwise stretch because eventually the garment will grow a bit lengthwise and a very stable interfacing would cause pulling at the lower front hem" still, that is not quite a warning that different knits could stretch enough to change the pattern required. patternreview boards can be so helpful for beginners like me.
the muslin's thick interlock fabric has very little lengthwise stretch: when you do the typical grab a 4" distance and stretch it, it only stretches to about 4 3/4", but then it stays at 4 1/4" for a while. is that recovery in the normal range? i thought you needed a blend with lycra for really fast total recovery.
i do have several bamboo jersey with lycra [5 to 10% spandex]. so that might need a different pattern from a 100% rayon? i've heard rayon can get baggy as you wear it. i never have owned anything rayon, as i went from polyester to natural fibers years ago. it wasnt until started sewing that i found out rayon is breathable and it's a plant based material, not a petrochemical one. not that rayon isnt very processed--manufacturing it does generate pollution. btw, that cotton interlock i am using for the muslin is organic.
a few months ago, before gardening season interrupted sewing projects, i sewed what was essentially an extra short crop top out of thin rayon jersey. it wasnt long enough to actually use for anything. i had all the complicated parts done [self-fabric facing, set-in sleeves] yet i didnt have anything to wear. i guess attempting a long dress is going to the other extreme.

------
nina

"If a thing is worth doing, it is worth doing badly." GK Chesterton
Kenmore 385 12216.
http://fabricfetishist.blogspot.com/

simplystitches

Member since 2/12/06
Posts: 1827
Skill: Intermediate

2 members like this.




Date: 10/17/12 9:56 PM

I think you've got a couple things that are causing the problem and it all goes back to your fabric choice.

A heavier weight interlock (which basically has no recovery/lycra) combined w/48-50" length plus extra as needed for hemming plus a 100" circumference equals a lot of stress/pull on an fabric that has no lycra to hold it's shape and not stretch out. I think you need a lighter weight fabric that has a better recovery.

I made a summer dress out of an interlock that had a finished length of about 38" and a bottom circumference of about 50" and had to go back and alter the shoulders because of the growing/stretching issues.

Debbie

LynnRowe


Member since 3/9/09
Posts: 10142
Skill: Advanced





In reply to ensete2002 <<

3 members like this.



Date: 10/18/12 0:05 AM

The key with knit fabrics is recovery factor. If your fabric doesn't contain lycra, it will stretch, and many knits wil keep on stretching.

Especially with a long dress, where there's weight, you really need to have a fabric with great recovery...and that means at least a 2% lycra content.

You will also want to stabilize the shoulder seams on your dress, to prevent stretching in that area, even with a lycra fabric.

Knit with lycra fabrics have different recoveries; some are "soft", meaning they will probably evenutally sooner or later meander back to original shape. Some are "good" recovery; they will go back to original in a short time. Others are "snappy" recovery, and will snap back into original size/shape the minute they're able to do so.

Rayon/lycra with good recovery is always my #1 choice, just personal preference; soft recovery is a bit too soft, and snappy tends to insist on hugging areas I don't care to have hugged for all to see, because it's trying to snap back to original size (and knit patterns are usually designed with negative ease...drives the snappy knits wild)

Many of the new polyester ITY fabrics are almost as breathable as rayon, and most tend to be snappy or good recovery.

On the whole, I stay away from cotton knits without lycra, and prefer not to use cottons even with lycra, as I find the hand is too stiff, even when the fabric itself is soft. Both rayon and poly have a softer drape by nature.

Knits are fabulous fun to sew, and i credibly comfortable to wear. Congrats on choosing to sew them!
-- Edited on 10/18/12 0:13 AM --

------
I heart Woo (HimmyCat). Until we meet again, my beautiful little boy. I love you.

tg33


IRELAND
Member since 11/11/08
Posts: 1019
Skill: Beginner



Date: 10/18/12 8:06 AM

Is the dress wearable? If not, would it be worth cutting it up to make a top?

------
Reading from Europe

tinflutterby

California USA
Member since 8/9/11
Posts: 308
Skill: Advanced

1 member likes this.




Date: 10/18/12 2:27 PM

I've made several garments with ultra stretchy knit and solved the problem of unwanted stretch in the bodice by stabilizing the neck line, armholes and on the one with an empire waist side seams above the waist as well as the shoulder seams. I've used a variety of stabilizers depending on the situation from pieces of silk bias to selvedge edges not to mention the ever useful clear elastic. Go back and measure what it should be from the pattern and then ease it back. Chose your stay based on how much stretch you need in the finished seam. Let it hang and trim for the finished length.

tigergirl


Queensland Australia
Member since 11/30/09
Posts: 323
Skill: Advanced Beginner
Body Type:




Date: 10/20/12 3:23 AM

This probably won't help you much but I made a dress out of slinky knit using a hacked up TNT pattern I'd used for several knit dresses before. The combined weight and stretch of the slinky meant that I had to lower the shoulder seams by more than 6 inches and cut a considerable amount off the hem.

------
Brother BM-2600
Janome 693
Lumina Overlocker (Serger)
http://tigergirladventures.blogspot.com/
Printable Version
* Advertising and soliciting is strictly prohibited on PatternReview.com. If you find a post which is not in agreement with our Terms and Conditions, please click on the Report Post button to report it.
Online Class
Beginners Guide to Sewing Jackets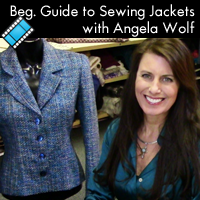 Online Class
Sewing Facings and Developing Facing Patterns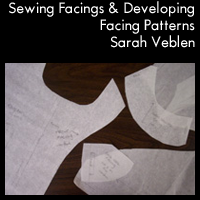 Vogue Patterns 2899

by: Sweetiebop
Review
Portabello Pixie Ruffle Pants

by: JanElise
Review
DVD - Will this fabric work for you?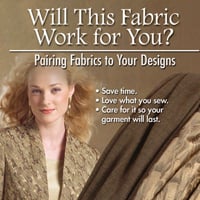 Pattern Details
SewBaby Hug-Me Bibs Pattern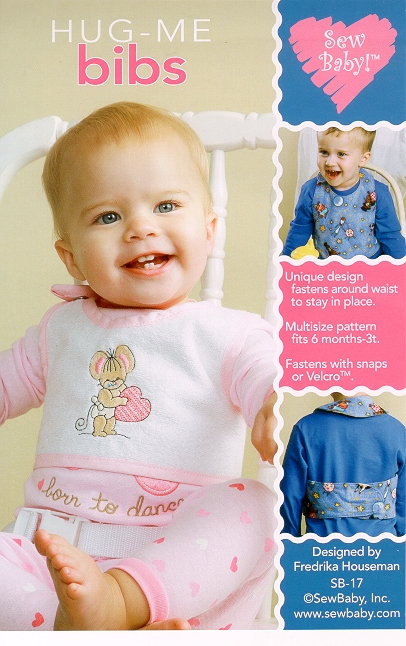 Pattern Details