manu4sam


Arkansas USA
Member since 9/28/04
Posts: 26
Skill: Beginner



Date: 5/2/05 1:11 PM

AARRRRGGHHH!!! I did my first bust adjustment following Nancy Z.'s method and it came out huge. I just did a muslim, and, granted, I tend to chose projects above my level, but I'm not understanding why it came out so big. I feel like my sewing career is already over (I'm the queen of beginningland) ....

Elona


USA
Member since 8/24/02
Posts: 9272
Skill: Advanced
Body Type:






Date: 5/2/05 1:24 PM

Weeell, a couple of questions, Manu, that might help us with your problem:

What kind of garment and which pattern were you using? Some pattern lines tend to have a closer fit than others, and a lot depends on the fashion ease built into the design, relative to your personal measurements.

What made you want to make a bust alteration? Are you significantly smaller or larger than a B-cup?

You probably really didn't "do a muslim,"but maybe a muslin? You are wise to start with a muslin before cutting into your good fabric, but it's really helpful to know the best ways to approach the alterations you need. Nancy's pivot and slide doesn't work for everyone, because it can tend to add width all around, when you might only need it in a particular area, say just in front, if you have a narrow back, for example.

------
Elona

Neefer


California USA
Member since 4/8/02
Posts: 2662
Skill: Intermediate



Date: 5/2/05 4:02 PM

How did you pick your size?

------
Neefer aka AgitProp and Village Churl Sewing Blog: http://www.oaktrees.org/blog/

Bonny lass, bonny lass, will you be mine?
You shall neither wash dishes nor serve the wine;
But sit on a cushion and sew a fine seam,
And feast upon strawberries, sugar, and cream.

manu4sam


Arkansas USA
Member since 9/28/04
Posts: 26
Skill: Beginner



In reply to Elona

Date: 5/2/05 5:05 PM

Quote: Elona

You probably really didn't "do a muslim,"

but maybe a muslin?



Ok, the pattern is mccall 4443 view A or B.
The reason I decided to do a bust alteration was because my full-bust is 40 in and my high-bust is around 36 in. So I added 4 inches, but it seems to be extremely huge on the back (should I just do the alteration on the front? It sounds wrong, doesn't it?).
Anyhow, since I cut the size 14 pattern, I won't be able to try a larger size without alteration, so I decided that I will try the size 18 view C. Looking at the finished garment measurements I should have at least 2.5 in ease on the bust and probably enough room for my big belly (baby fat never went away
.
). By the way, my waist measurement is around 34 in, but I have very straight/narrow/square hips (eeeww!!!), so considering that the size 18 is for a waist of 32 in, maybe with a little luck, since it's a semi-fitted dress, I should be able to squeeze in ... or should I do a waiste alteration?
I also thought that since view C has a halter top style, then I should not be worried about the shoulder size (I guess, I don't know) .... geez, .... I'm not sure ... I'll go buy another M-U-S-L-I-N ...
Neefer


California USA
Member since 4/8/02
Posts: 2662
Skill: Intermediate



Date: 5/2/05 6:35 PM

Yes, you do need a full bust alteration. How did you add the extra inches?

------
Neefer aka AgitProp and Village Churl Sewing Blog: http://www.oaktrees.org/blog/

Bonny lass, bonny lass, will you be mine?
You shall neither wash dishes nor serve the wine;
But sit on a cushion and sew a fine seam,
And feast upon strawberries, sugar, and cream.

manu4sam


Arkansas USA
Member since 9/28/04
Posts: 26
Skill: Beginner



In reply to Neefer

Date: 5/2/05 9:01 PM

I added one inch for each four seam sides using Nancy's pivoting method.

Neefer


California USA
Member since 4/8/02
Posts: 2662
Skill: Intermediate

2 members like this.




Date: 5/3/05 3:21 PM

The problem with adding a lot of fabric at the side for a full bust alteration is that, usually, we don't need the fabric at the sides. We need more fabric up front, so when you add a lot at the side, your garment doesn't hang as well as if you did a slash & spread fba. Also, there's the issue of shaping. If you need to add a lot of fabric, it probably means that you have a large, rounded mass (aka breasts) on your chest. Adding to the sides will get the garment over the breasts, but slash & spread to add or enlarge a dart, will give your garment a flattering shape around your breasts and arms.

I have to add 6 inches total to my top fronts (3 each side) for the gigantic ones. I don't need anything in the back. If you are making a large alteration like that, I strongly encourage you to explore the slash & spread technique. At first, it seems like a lot of work and very complicated, but it isn't. It can be tedious, but all alterations tend to be tedious. After the first 2 fbas, you'll be able to do fbas in your sleep. And it's totally worth it. It's much more flattering because

With the FBA I get a big dart, the added width at the full bust, added length at center front which tapers out to the side, and the arm hole changes. It gets raised and the shape is changed. I never have problems with wrinkles from the armhole. The dart provided shaping which makes the tops much more flattering on me.

Also, I find that I need more to go around my hips/tummy in front than I need in back. The slash & spread will add more there, too, unless you take that fabric back in with a waist dart. Or you can shape your garment at the waist and let it back out for the hips with such a dart.

------
Neefer aka AgitProp and Village Churl Sewing Blog: http://www.oaktrees.org/blog/

Bonny lass, bonny lass, will you be mine?
You shall neither wash dishes nor serve the wine;
But sit on a cushion and sew a fine seam,
And feast upon strawberries, sugar, and cream.

manu4sam


Arkansas USA
Member since 9/28/04
Posts: 26
Skill: Beginner



Date: 5/3/05 4:57 PM

Where can I find that technique?

Neefer


California USA
Member since 4/8/02
Posts: 2662
Skill: Intermediate



Date: 5/3/05 6:16 PM

Fit For Real People is the best reference.

------
Neefer aka AgitProp and Village Churl Sewing Blog: http://www.oaktrees.org/blog/

Bonny lass, bonny lass, will you be mine?
You shall neither wash dishes nor serve the wine;
But sit on a cushion and sew a fine seam,
And feast upon strawberries, sugar, and cream.

KimB


California USA
Member since 3/8/04
Posts: 378
Skill: Advanced



Date: 5/3/05 10:22 PM

Manu4sam, my experience is that these types of camisole-top patterns are generally designed to have 2 inches of ease through the bust, which is WAYYY to much. If you added inches to get from the pattern bust size to your bust size, it's still going to have the 2 inches of ease. Also, for a style like this, you're going to have to add your extra width in the front only, in the bust area, not at the very top edge. You'll probably have to add a dart, or you'll get major gapage.

I agree with Jennifer that Fit For Real People is a great reference for pattern alterations.

--Kim

Printable Version
* Advertising and soliciting is strictly prohibited on PatternReview.com. If you find a post which is not in agreement with our Terms and Conditions, please click on the Report Post button to report it.
Online Class
Beginners Guide to Sewing Jackets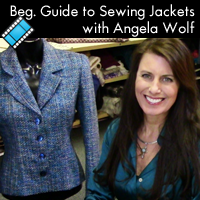 Online Class
Perfectly Fitted Shirt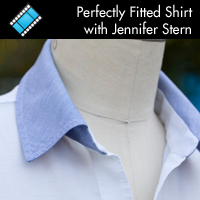 New Look 6977

by: grays08
Review
Curve Runner 20 cm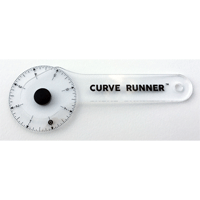 Pattern Details
J Stern Designs The Hobo Bag Pattern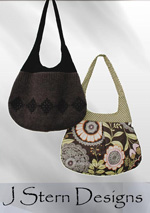 Pattern Details
McCall's 6399

by: twistedang...
Review