txcwgrlmom

Intermediate
Texas USA
Member since 7/15/12
Posts: 89



Date: 11/10/12 9:04 PM

I would like to order sewing machine needles in bulk for my singer quantum 9940 and singer seq 6000. I have heard if you use a non name brand needle it can throw off the timing. Has any one used organ needles on these machines? If so please let me know.


Al Johnson


Beginner
Minnesota USA
Member since 2/17/07
Posts: 1559





Date: 11/10/12 10:03 PM

I can't speak to those specific machines, but in general I've had very good luck with Organ needles at home. When the parachute shop I work for was making oodles of military cargo drop chutes out of polypropylene and nylon, we used largely Organ needles and had no issues. Of course, those were industrial needles in industrial machines, so may have very little connection, but quality in one part of the company bodes well for quality overall.
Here's a link to a place I bought a hundred pack from, and am happily using them.
Organ Needles
Not associated, just a happy customer.

------
A sewing machine is just a welder for textiles.

misskira

Member since 3/3/12
Posts: 119

1 member likes this.




Date: 11/10/12 11:08 PM

I know lots of people live them. They make needles for superior threads,which are quite pricy and well reviewed. You can get the for much less at allbrands. They're the titanium topstitch needles.

Jennifer Hill


Advanced
Alberta CANADA
Member since 4/11/02
Posts: 1507





Date: 11/11/12 6:51 PM

Quote: txcwgrlmom
... I have heard if you use a non name brand needle it can throw off the timing. Has any one used organ needles on these machines?


Organ are brand name needles. Maybe I haven't used and disassembled enough machines yet, but I'm having trouble visualizing how a needle can throw off timing, unless it were to hit something very solid during its stroke.

Jennifer in Calgary
Miss Fairchild


Advanced
USA
Member since 8/24/02
Posts: 7936





In reply to Jennifer Hill <<

1 member likes this.



Date: 11/11/12 8:59 PM

I know that I am to use specific Singer 2022 needles for my serger. I tried the Organ needles and they threw the timing off. After paying an $83 repair bill, I got smart (and after asking the SMG what I was doing wrong) Then I laid an Organ needle next to the 2022 needle and noticed that the Organ needle was (literally) a hair longer.

------
"Play the cards you are dealt, but choose who is sitting at the table"..AARP magazine

SEE MY ETSY SHOP HERE: http://www.etsy.com/shop/AuntMaymesAttic
My blog: http://auntmaymesattic.wordpress.com/

Screaming Mimi

Advanced
California USA
Member since 3/13/10
Posts: 69

1 member likes this.




Date: 11/12/12 11:50 AM

It's my understanding that the Singer needles are actually a tiny bit longer than the rest. So...I don't use Singer needles in my non-Singer machines, but I do use Klasse, or Schmetz or whatever in my Singer.

It's possible that it wasn't the needle that threw your timing off. Manually turning the hand wheel away from you instead of towards you will eventually mess up your timing as well.

beauturbo

Advanced
California USA
Member since 5/2/09
Posts: 3855





1 member likes this.



Date: 11/12/12 1:35 PM

If you have a sewing machine, (no matter what kind) and never used that particular needle before, and you want to buy a whole box of 100 needles, I think it's always just better to just buy a very little package of them, try them out and see if you like them first. Then go buy a whole package of 100 needles later.

Just because sometimes one brand, and one particular kind, might actually sew on some things in some machine a bit better than some other one.

But, as long as it's a normal flat backed 15 X 1, kind of sewing machine needle, and so would be the same length as any other ones, and you turn the fly wheel by hand first, to make sure no metal hitting metal anyplace for you, it would not all by it's self, untime your machine. That is just silly. People untime their own machines instead, by their own bad sewing actions, not by some needle of any brand, if it is really the right size and shape at all.

There is no such thing as a non brand needle, if you buy one some place, anyplace, they all have some kind of brand name on the package.

So whomever is telling you that and whomever you heard that from is mistaken or feeding you some weird kind of sewing propaganda. Or maybe even more likely, you just miss-understood them. Of course Singer would like you to buy their needles, any sewing machine company would like you to buy there needles. As why not? But they don't say you have to use them at all.

I have used Schmetz and Klasse and Singer needles in a Singer 9940 and a Singer Futura machine and they all work fine for me. Of course I used the right size and shape ones too though. And sewed in a reasonable and good kind of way. Never tried an Organ needle, in either of those, but only just because I happen to like Schmetz, as just a "brand name" a bit better.

But if you use any needle, and pull and tug your fabric though either of those machines, (or any machines of any kind anyplace) and the needle tip gets deflected and so the needle slams into the metal stitch plate with great force, then you might untime your machine, and then the needle really might be hitting something first, like your metal stitch plate or your plastic bobbin case.

I think just hundreds of people untime their Singer Futura machines, and post and complain all over the internet about it, (just because it's a very much a sold over the internet only most times kind of machine) but I doubt that is ever because of just the brand of needle in it at all. Instead, I think it's most of the time, just because all those people foolishly are sewing wrong and even most times using the wrong bobbins in them. Or they are most times sewing in a very unwise way trying to force fabric though a machine in a way they should not, by pulling and tugging on it, rather than letting the feed dogs carry the fabric through like you are supposed to, or even more likely, just using the wrong too tall bobbins in them. You are supposed to use a shorter class 15 J bobbin in them, but a whole bunch of people stick taller more generic class 15 bobbins in them instead. Or just any left over bobbins from any old machine they have lying around there house. All bobbins are not shapped the same and are not interchangable at all. Then when the thread gets hooked under the top flange of that too tall for the machine regular class 15 bobbin, it is a very forceful machine stopping event, and then the needle no matter what brand it is, is really hitting and slamming into things, like a metal stitch plate and a bobbin case. So just don't do that, (either of those two things) no matter what brand of needle you happen to use.

quiltingwolf


Intermediate
Member since 12/15/02
Posts: 6759



Date: 11/12/12 3:44 PM

In my Singers I always used Singer needles or Schwartz and never had a problem with either. Next Sat Joanns is having 60% off the notions wall that includes needles.

------
quiltingwolf.blogspot.com

Jennifer Hill


Advanced
Alberta CANADA
Member since 4/11/02
Posts: 1507





In reply to Screaming Mimi <<

1 member likes this.



Date: 11/12/12 6:15 PM

Quote: Screaming Mimi
It's my understanding that the Singer needles are actually a tiny bit longer than the rest....


The length of a needle is of absolutely no importance for needles of the same system. Both Singer and Schmetz 15x1 needles are the same distance from the top of their shanks to their eye position, which is the only dimension that matters for timing (stitch formation). I understand that Singer needles are longer below the eye, but as long as they aren't long enough to actually hit anything, and are out of the fabric before the feed advances, it won't make any difference.

FWIW, Singer brand needles are my last choice for use in any of my machines. OK, maybe the no-name packs I see at my grocery store might rank lower... Singer no longer manufactures needles - they only brand cheapo needles sourced from who-knows-where. I use a lot of Schmetz and Organ needles in my home machines, and Groz-Beckert in my industrials, and have never had any issues with those, even in my beloved Singersl

Poor quality needles result in poor quality stitches, but they will not harm your machine.

Jennifer in Calgary
wenznz


Advanced Beginner
Member since 7/8/11
Posts: 374



Date: 11/12/12 6:23 PM

My sewing machine (a Brother) actually came with a package of the Organ needles in the accessory pouch when I purchased it, so I have always assumed they were of a decent quality.

------
Wendy
Wellington, New Zealand
Printable Version
* Advertising and soliciting is strictly prohibited on PatternReview.com. If you find a post which is not in agreement with our Terms and Conditions, please click on the Report Post button to report it.
Online Class
Expert Sewing Techniques for Jackets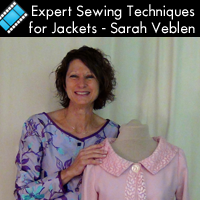 Online Class
Understanding Wool Fabrics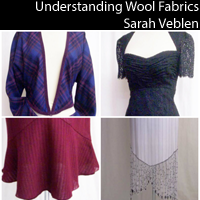 Sense & Sensibility Elegant Lady's Closet

by: Catroodje
Review
McCall's 6126

by: SheBear032...
Review
You Sew Girl Kids Beret Pattern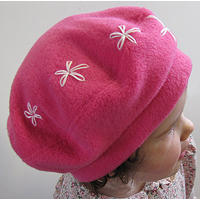 Pattern Details
You Sew Girl Beret Pattern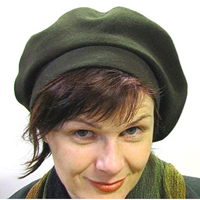 Pattern Details