lakaribane


Haiti
Member since 7/23/07
Posts: 2462
Skill: Advanced Beginner
Body Type:




Date: 11/14/12 4:08 PM

Ok, two RL cases that happened in the last month, both at online stores I know of but have/had yet to purchase from:

Example #1 - US notions store:

I tried to buy online, a healthy order (ie will probably last me for years). Saw that they used Paypal and my country name was not listed there (more frequent occurrence than I like) so emailed to ask what to do.

Please note that another store thought I could still use paypal without an account was wrong about that too.

First, they wanted me to email or fax the order will all my CC info.

I told them I didn't have access to an international phone line right then and asked for a PDF order form.

Got one but it is blank ie no header. Got the feeling through the un-signed emails' wording that I was being difficult. And that my request was unusual.

I decided against ordering.

Example #2 - EU specialized bookstore

Ordered an issue of a OOP magazine with a very high shipping price. Couldn't type my US delivery address in the comment box, too small.

Emailed them right away with the correct address, with order info.

Got an reply the next morning telling me my email was too late so they shipped it to my billing address.

I wrote back to ask for an explanation since both my order and my email were sent during night time in EU. I also cancelled my order (unlikely this will have a happy ending, considering).

On their website they say that they process orders every weekday morning and ship them the same day.

So my question is did each have the right approach or am I the one who needs to review my expectations/reactions? What do you think?

Edited for clarity
-- Edited on 11/14/12 4:18 PM --

------
Morphology: Petite at 1m53 (5'), Burda size altered 19 or altered 38, Big 4 size 10 or 12 depending on ease;
Alterations: Petite, Narrow Shoulders, Slim Arms, Narrow waist, Increase Back Crotch Depth. Considering: Forward Neck/Rounded Upper Back, Slight Swayback;
Style: Feminine, Colorful, Fitted, Clean lines;
Favorite Garment type: Dress;
Favorite Colors: Purple, Navy, Brown, Shocking Pink, Coral, Aqua;
Favorite Fibers, Weaves or Patterns: Cotton, Linen, Cotton Silk blend, Seersucker, Swiss Dot, Lawn, Denim, Stripes, Chevron, Window pane Plaid, Bias;
Blog : http://fashionmate.blogspot.com
Pinterest : http://pinterest.com/lakaribane/

CM_Sews

California USA
Member since 9/18/04
Posts: 1869
Skill: Intermediate





1 member likes this.



Date: 11/14/12 4:36 PM

In example #1, my guess is that their order processing software is not set up for your country name (as you discovered), and changing the order processing software program to include your country is something that they cannot do in a day. My guess is that it's more complicated than simply adding a country; they may also have to define (in the software program) the shipping methods to use, customs requirements for your country, etc., etc. FAXed orders is probably their "back-up" method of accepting orders, and you suggested a back-up/back-up method (PDF order form), but obviously this is not something they do often. My guess is that someone created that PDF to send to you, and perhaps had problems creating it.

I DO give them points for reacting quickly and suggesting another method for you to submit an order. I don't think you are being difficult, but rather that what you are asking for is unexpected and that there is no defined process for processing orders that don't fall into the Online store or FAX methods. I would describe their response as baffled rather than annoyed.

I work in the software tech industry that sells order processing software (among other business software). Adding a country sounds like a simple thing, but depending on how their program works, and how it is integrated with their inventory and/or sales database, it can actually be rather complex to make that alteration, and may even require them to contact the software company that sold them the order processing software to get a consultant to make the changes. It might take several days or weeks to actually update the software to include your country.

That's why I say they get points for responding to you quickly, even though their response didn't work well for you. They did attempt to provide what you specifically asked for - a PDF order form.

ETA: Re-read your description. Ah, this may be a problem with PayPal or with their order software-to-PayPal integration. Same basic analysis applies regarding how easily or quickly that can be fixed, but they may need to get PayPal to do something to fix it, which is yet another layer of software complexity.

CMC
-- Edited on 11/14/12 4:37 PM --
-- Edited on 11/14/12 4:58 PM --

Mufffet


Vermont USA
Member since 8/14/05
Posts: 11915
Skill: Intermediate





Date: 11/14/12 4:48 PM

You are totally right in every way.

One of the things that decides if I order online or not is the online order system. I "pretend" as far as payment, and at any time if there is any problem - that's it for the vendor. Really. Since a vendor vends - and that is what they do, it should work. There is probably only about a 2% chance that 1. No one else has what I so dearly need or 2. That the item is what I think I so dearly need anyway.

This has worked for me in US ordering which for me is domestic, and in ordering from UK, Finland and Denmark. And of course Canada. So that's what I do. I don't order from any site that hasn't the https in the URL at the shopping cart--->order info step either. Easier to do business with those who know how to do it than to give some poorly designed site a chance.

If you need to secure another way to order, an email before ordering on their site is in order, but it is not in order to ask you to send your financial stats through an email - way too much insecure transit there.
-- Edited on 11/14/12 4:51 PM --

------
"Be kind whenever possible. It is always possible."
--Dalai Lama

I have sewing machines

LauraTS


California USA
Member since 7/10/06
Posts: 2229
Skill: Advanced Beginner



Subject: Online customer service policies I dont get Date: 11/14/12 4:54 PM

I wouldn't disagree with your beef with either vendor. Technically, I can imagine how both situations occurred, but neither should have.

One of the reasons I never subscribed to Knipmode is that there is (was?) no way to subscribe without having to call them internationally or email my cc info to them (totally not doing that, ever). I am much more likely to use vendors who allow you to use paypal and/or make their payment system understandable and their shipping cost somewhat transparent.

------
I've moved! Visit my new sewing blog at http://chiralcraft.wordpress.com

Do you sew from KnipMode? Join us at http://groups.yahoo.com/group/knipmode_english/


Lena Merrin


New South Wales Australia
Member since 2/5/09
Posts: 621
Skill: Expert/Couture
Body Type:


2 members like this.




Date: 11/14/12 8:58 PM

PayPal itself does not provide service for many countries, and if it is the only way they accept payments on their website (like I do) then if PayPal doesn't list the country, there is nothing I can do either. I had a few problems like this and I know the customers get annoyed but it is really not my fault.

------
www.iconicpatterns.com

CM_Sews

California USA
Member since 9/18/04
Posts: 1869
Skill: Intermediate





In reply to Lena Merrin <<

1 member likes this.



Date: 11/14/12 9:16 PM

Ah, that does explain it. PayPal.

My rather long discussion of the "fun" of altering or updating order processing software probably doesn't apply in this case, although the complexity is real.

Definitely an Emily Litella moment for me: "Never mind."

CMC

lakaribane


Haiti
Member since 7/23/07
Posts: 2462
Skill: Advanced Beginner
Body Type:




Date: 11/15/12 9:53 AM

I guess my complaints are as follows :

a) why have an online store, wherever you are, if you don't consider the international clientele?

b) if you are in this to do business, then maybe you should strive for a smoother running business and/or website.

I am thinking of several things here:

1) both Customer Services messages were unsigned/unidentified so even if I wanted to complain about my exchanges with the employee, no name to do it!

2) the fact that the website formats of both the US and EU limit the range of clients who can buy there (what if I am anti-Paypal for some reason but I still want your product? What if my country only has numerical postal codes? What if my country doesn't have states?).

I don't want to send my CC info via email, I really thought faxes were a dying race and I don't want to use an order form that in no way identifies the vendor!!!

Oh, and I am going to name the EU vendor because the latest reply just takes the cake. It is Coudre-Broder-Tricoter.fr. Now they are telling me to just send back the magazine and I will get a refund, basically. (I do feel the email could have been worded differently, as is it reads a bit like "make up your mind, already!" just because I asked for further explanations on what constitutes "too late" for an email. Well, if their comment box could take more than 30 characters...)

The problem, which I have pointed out to them, is that my postal service was on strike (never mind not typically efficient, post-EQ or not) so I have no idea when or even IF I will get the magazine.

So I will likely not get a refund NOR get the magazine.

People, I am frustrated!!!

I am conscious that I live in a little nobody country but I am still disappointed.

This whole global village spin is just BS, as far as I am concerned. It is just too hard sometimes. And I know I am not alone because I have friends in the Dominican Republic next door who have to jump through hoops to buy online too. (Don't get me started on geo restrictions and that 404 page thing that I am seeing more and more!!!)

Just one click away...NOT.

PS: Obviously, I have scratched both sites from my list of potential purveyors.

------
Morphology: Petite at 1m53 (5'), Burda size altered 19 or altered 38, Big 4 size 10 or 12 depending on ease;
Alterations: Petite, Narrow Shoulders, Slim Arms, Narrow waist, Increase Back Crotch Depth. Considering: Forward Neck/Rounded Upper Back, Slight Swayback;
Style: Feminine, Colorful, Fitted, Clean lines;
Favorite Garment type: Dress;
Favorite Colors: Purple, Navy, Brown, Shocking Pink, Coral, Aqua;
Favorite Fibers, Weaves or Patterns: Cotton, Linen, Cotton Silk blend, Seersucker, Swiss Dot, Lawn, Denim, Stripes, Chevron, Window pane Plaid, Bias;
Blog : http://fashionmate.blogspot.com
Pinterest : http://pinterest.com/lakaribane/

Pam~Off The Cuff~


New York USA
Member since 4/18/05
Posts: 129
Skill: Expert/Couture





1 member likes this.



Date: 11/15/12 11:13 AM

Every single store doing business online should BEND OVER BACKWARDS for ALL their customers, International or domestic. They should be GRATEFUL that you CHOOSE to shop with them!

There are different merchant programs available through PayPal. The most flexible one allows any customer regardless of location (except for countries that are illegal to ship to)....to Pay with their Credit Card or PayPal account if they have one. It is up to the store to decide what program to use.

We service our International customers via a separate order page, the link to which is prominently displayed on our homepage. We do this so we can fine-tune the shipping charge so that our international customers do not pay too much for shipping. The International Site explains how to submit an order, and we send back a PayPal generated "Click and Pay" Email Invoice...that is payable by credit card. It is very secure both for the customer and the business. We never see the Buyer's credit information, and both the customer and business have PayPal's buyer/seller protection if there is a problem. We have been servicing our International customers this way for years, and have many repeat customers from all over the world.

Unless a customer wants to place an order over the phone, we NEVER ask for a customer's credit card number.

The bottom line is to ALWAYS look for the https:// -designation on any order process and payment page...the "s" designates it is a being processed through a Secured server...in other words, an added layer of security. And NEVER send credit card information by email...it is just too risky.



------
~Pam

Pamela Erny
OFF THE CUFF ~Style~
www.Off-The-Cuff-Style.blogspot.com
and My Store...
www.FashionSewingSupply.com !

diane s


Oregon USA
Member since 8/24/02
Posts: 5044
Skill: Intermediate

2 members like this.




Subject: Online customer service policies I dont get Date: 11/15/12 1:02 PM

I work for an online company with at least 30% of our retail orders shipping internationally and 75% of our wholesale orders.
If we had taken lakaribane's order, we have waited a day or 2 to double check info...we do that alot on what I consider 'fringe' countries.
There are lots of reasons companies don't want to be bothered shipping internationally.
Sometimes there are language issues, which can result in order mixups, wrong addresses, etc.
Shipping an interntional order takes 3 times as long as a domestic. There are customs forms, foreign addresses and phone numbers. Some countries have postal codes, some don't. I have to know all the abbreviations of Australian states, the software won't change it to the abbreviation and the whole word won't fit. Customers want less expensive shipping that takes a month, but call and complain after a week, because they haven't gotten their package. Sometimes they ask us to alter the values or send items as gifts. And that's just some it!


------
My grandmother taught me to sew when I was 10, and I've been sewing ever since.

Mufffet


Vermont USA
Member since 8/14/05
Posts: 11915
Skill: Intermediate





2 members like this.



Date: 11/15/12 1:14 PM

This is all true of course, and *part of the cost of doing business*. If a company wants to not sell overseas, then the small politely worded: At this time, we are unable to ship out of the ______. Whatever country they are in goes in that blank. Then, upfront, you know you can't order. Good to know.

It is also a potential customer's choice to write a feeler email first to see what, if any, special stuff they need to do to order. I had a wonderful experience with a used book seller from a small shop in Scotland. That person went way out of the ordinary to arrange shipping and a price that would let me order a heavy dictionary set from them that was unavailable here in the states at the time. I will never forget how nice that was! It was a two way street of polite emails and the will to sell on their part and to buy on mine! :)

------
"Be kind whenever possible. It is always possible."
--Dalai Lama

I have sewing machines
Printable Version
* Advertising and soliciting is strictly prohibited on PatternReview.com. If you find a post which is not in agreement with our Terms and Conditions, please click on the Report Post button to report it.
Online Class
Understanding Knit Fabrics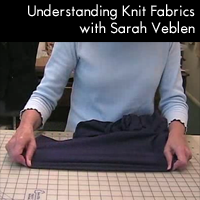 Online Class
10 Clever Techniques To Help You Sew Like a Pro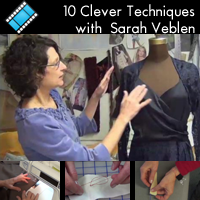 McCall's 6996

by: JustineSew...
Review
Sewing Workshop West End Top & Pants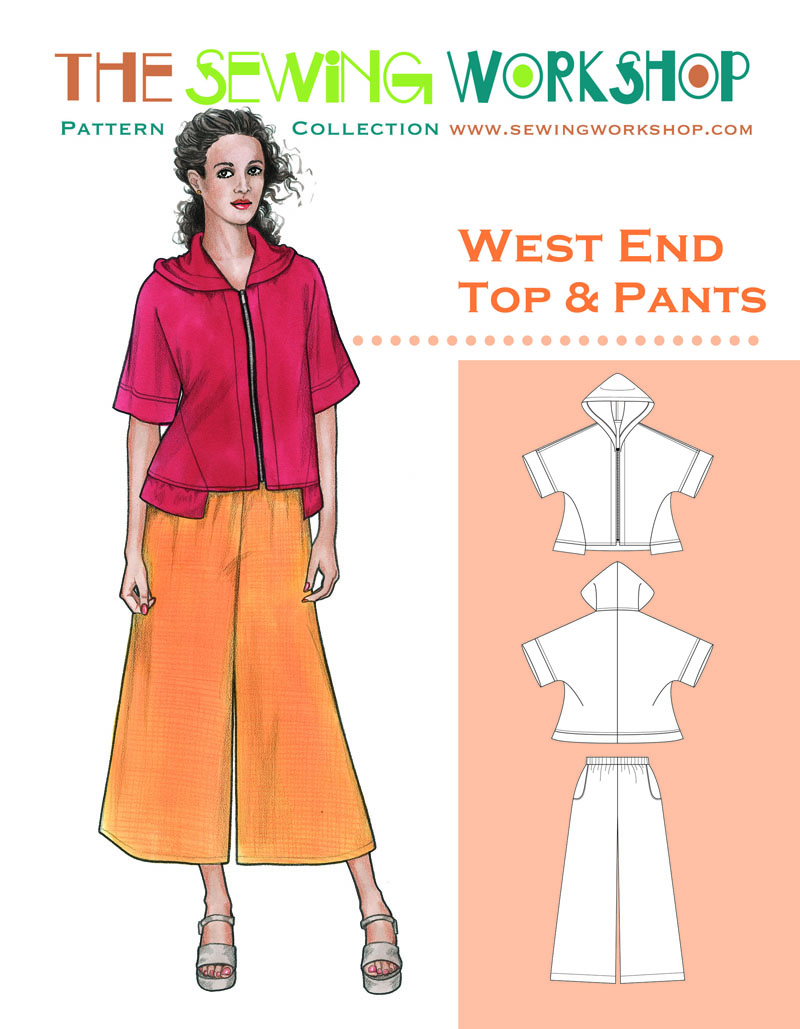 Pattern Details
Favorite Things Little Hip Skirts Pattern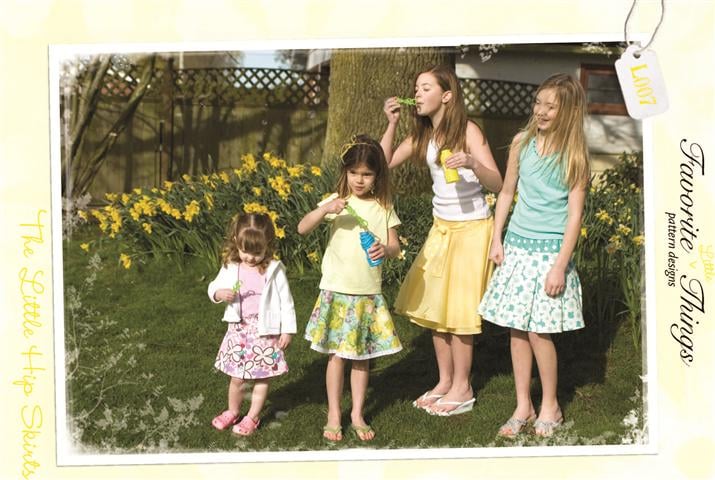 Pattern Details
Simplicity 5461

by: Darlenesew...
Review