Maia B


Advanced Beginner
Illinois USA
Member since 10/27/10
Posts: 4798



Date: 11/16/12 12:23 PM

I had a basic Elna 686 serger for 5 years which I used very little, having never bonded with it. It didn't malfunction, but it was loud. I think I'm just not a serger person I gave it away to someone who is just getting started.

But I do want a serger and cover stitch machine, for seam finishes, serging the edges of a quilt before binding, serging fabric edges before prewashing ravelly fabrics, rolled hems, and coverstitched hems on knits. I mostly make quilts, but I do some light (as in lightweight fabrics, lol) home dec sewing, TONS of alterations and mending on denim, corduroy, twill, and shirtweight fabrics, and some garment sewing. I'd like to do more garment sewing and use lightweight knits more.

I was torn between a high-end combo like the BL Evolution or BERNINA 1300 mdc or its Juki equivalent OR a Brother 1034 and Janome/Elna coverstitch. But I REALLY don't want to dedicate the space to separate machines. I really value and enjoy having multiple sewing machines set up.

I hesitate to spend $2500-$2700 on the Evolution or even $1700 on the 1300 mdc, given how little I used the Elna. Unlike my sewing machines, which give me so much enjoyment, beyond just their utility, the serger/cs combo I get needs to be practical for my purposes and a reasonable price.

So......I got an email from Baby Lock showing the Diana combo machine for $499. I'd be very comfortable paying that price, even if I just end up using it occasionally. If I get all sergerfied and want more, I could always trade-up to the Evolution. If (and I doubt this) I decide to dedicate more space and have separate machines, I could leave the Diana set up for whichever it does best and buy a serger or cs to complement it.

But I can't find any reviews for the Diana, and the only comment I came across on PR about it was that someone knew someone who had trouble with it.

Does anyone have one? Has anyone test driven one? Is there a Brother equivalent to it?

The Diana seems like the perfect solution for me on paper, but I need another hassle in my life like I need a hole in the head.

Thanks in advance for your input.



------
🌸 Plenty of machines, mostly Berninas 🌸

Maia B


Advanced Beginner
Illinois USA
Member since 10/27/10
Posts: 4798

1 member likes this.




Date: 11/16/12 8:16 PM

I just reviewed the instruction manual and guide on the BL site. Mother of pearl! Freaking neurosurgery seems easier.

------
🌸 Plenty of machines, mostly Berninas 🌸

Sibilance7

Intermediate
Member since 8/10/11
Posts: 570



Date: 11/17/12 1:40 AM

When I took my class for my Enlighten there was a woman there who had a Diana. It worked fine, but she was overwhelmed with trying to get it threaded correctly and get the tensions set. I felt bad because I could tell she was frustrated while the rest of us with Enlightens and Evolutions were breezing through things. So I wouldn't think you'd have to worry about it having problems, but if you think that complicated settings would discourage you from using it, that might be a problem. But you should try it out and see - it may be a lot easier to operate than I'm giving it credit for.

------
My blog: www.feministstitch.com

I sew on:
Olivia, my Pfurple Pfaff Creative Performance
BabyLock Evolution


SandiMacD


Intermediate
Florida USA
Member since 2/8/09
Posts: 2564



Date: 11/17/12 5:50 AM

I wonder if the difficulty of no reviews stems from the population of users that purchase BL sergers only for the automatic tension and threading. I don't know how BL manual sergers compare to other companies. Perhaps because too few are sold. There are lots of manually adjusted sergers from well known dealerships out there that all work- including BL but they aren't being compared.
I am finding the same lack of review numbers in mechanical sewing machines. I syspect they are not being purchased by a large enough population so reviews are sparse.
I hope this triggers a Diane owner to write a review.

------
sewing brings joy and meaning to my life...

Pj3g


Intermediate
Wisconsin USA
Member since 2/14/11
Posts: 682





1 member likes this.



Date: 11/17/12 8:01 AM

Maia, I feel certain the Babylock Diana is exactly the same as the Singer Professional 5 Thread only the Singer includes all 6 extra presser feet and the stitch chart is stuck on the front of it instead of on a separate card. You can click on the video under the photo of it and watch Darlene demo the serger.

Many of us on PR own the Singer 5 Thread but have not taken the time to review it. It is a sturdy machine that stitches beautifully. As I have 2 additional 4 thread sergers I mostly use my 5 thread for coverstitching or chain stitching.

I for one cannot imagine not owning a serger. For me threading them is a non issue. I find it so easy that I discovered that
it is not necessary to rethread entire serger if you break a thread or want to change one of the thread colors

And the benefits for me is when I am sewing a project I set up up my sergers for the different stitches I will be using so I can get projects done quick and efficiently. My 3 sergers cost me less than $1000. I love having them.

Having said all that, if money were no object I'd probably own a Babylock Evolution and 2 Imagine's.

------
Thank you Lord for my Mother who taught me the joy of sewing, for my Father who encouraged my sewing, for the talent You gave me to sew, and for all the special people in my life to sew for.

dawn


Intermediate
Illinois USA
Member since 12/18/03
Posts: 66



1 member likes this.




Date: 11/17/12 12:08 PM

Hi Maia -
I've had this machine since this summer and am happy with it. I replaced a 20-year-old Elna. I bought the Diana because I wanted a newer machine that would coverstitch. I didn't consider the Evolution because it was so expensive and I didn't think I'd use it enough to justify the cost. I also was comfortable with manual threading on my Elna, so I don't mind doing that at all. This one is actually a little easier. The stitch quality and variety is great, and I'm loving the option of coverstitching. The only thing I'm not crazy about is that it's little louder than my Elna was, but not a major issue.
Dawn

Maia B


Advanced Beginner
Illinois USA
Member since 10/27/10
Posts: 4798





Date: 11/17/12 1:12 PM

Thank you for responding, Dawn! I hope to get to see it today. I'm not at all serger savvy, so I just hope I can figure it out.

Thanks P3jg for that info about the Singer.

ETA: didn't get to the sewing Expo brats, I mean little blessings
-- Edited on 11/17/12 5:14 PM --

------
🌸 Plenty of machines, mostly Berninas 🌸

LynnRowe


Advanced
Member since 3/9/09
Posts: 9416





1 member likes this.



Date: 11/19/12 9:45 PM

PLEASE try out the BL Evolution! Just to say you did.

Threading any serger is do-able with practice. What makes the BL Evolve, Evolution, Enlighten and Imagine stand waaaay out from the rest of the pack are the auto tensions.

It is so unbelievably worth paying more $ for a serger that you do not have to fiddle -and independently, mind, for each thread- with tensions.

$100 on a PITA serger you hate and won't use is a total waste of money.

$2500 on a machine you'll enjoy and use and love to bits is a smart investment.

You WILL use a BL Evolution far more than you ever thought possible. When it's not only quick and easy to thread, but is FUN to thread...and with no futzing around at all with tensions...not to mention the perfection of the stitches!

You will seriously butt-kick yourself for not having bought one years ago. Knits? Super fast, super easy. Super perfect seams and hems. Wovens? Ditto.

But just try one out...you may not like it anyways.



------
I heart Woo (HimmyCat). Until we meet again, my beautiful little boy. I love you.

sew2006


Advanced
Ontario CANADA
Member since 6/24/06
Posts: 2126



Date: 11/19/12 10:44 PM

It's also similar to the Pfaff 3.0 Coverlock machine. Husqvarna Viking has a 4 thread serger with cover stitch. The Singer version has been on the market the longest and all of these can share the same feet. There's no official bias binder foot. My Singer dosn't sew well over shoulder seams/side seams. Those would be the things to test on a machine. The Diana does have tensions that set automatically depending on the letter selected. Threading is much easier than other mechanical sergers.

------
Janome10001, Babylock ESG3, Brother ULT 2001, White 634D serger, Pfaff 1472, Singer featherweight, Singer 14T957Dc, Bernina FunLock 009DCC coverlock, Brother PQ1500S, Janome CP900.

Maia B


Advanced Beginner
Illinois USA
Member since 10/27/10
Posts: 4798



Date: 1/9/13 2:24 AM

I missed the $499 Baby Lock promo on the Diana serger, got pneumonia Thanksgiving week, and I'm just now thinking about this again, as I've bought some new patterns and definitely want to get back to some (easy) garment sewing.

So not even 2 mos later, I checked the price at one local dealer.....MSRP$1099 and retail $849?!?
That's some "inflation". Same dealer quoted $3199 (I think, I may have stopped listening after she said "three") for the Evolution.

------
🌸 Plenty of machines, mostly Berninas 🌸
Printable Version
* Advertising and soliciting is strictly prohibited on PatternReview.com. If you find a post which is not in agreement with our Terms and Conditions, please click on the Report Post button to report it.
Sewing with Slippery & Drapey Fabrics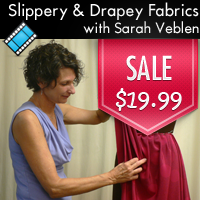 Understanding Interfacings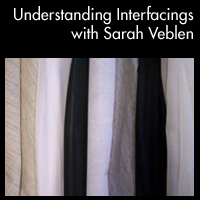 No Pattern Used grand-daughter quilt

by: lvs2sew
Review
Simplicity 2146

by: sewinganda...
Review
Sewing Workshop Deja Vu Wrap Pattern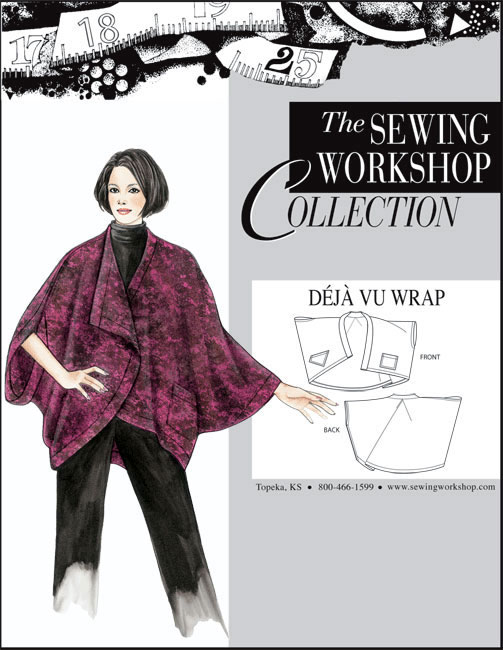 Buy Now
Sew Liberated Brynna Dress Pattern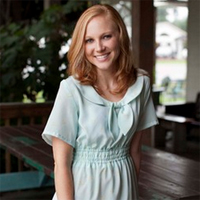 Buy Now