col47

Florida USA
Member since 5/5/12
Posts: 67
Skill: Beginner

1 member likes this.




Date: 11/18/12 1:49 AM

Just got the digitize and stitch program from ebay. payed very good price for it used. So far so good using the program. just working on easy clip art.Does exactly what is says. Has anyone else used it and if so any tricks would be helpful. I know this is a beginners program, which I am a beginner. I use microsoft paint shop to doodle with and embroider afterward. does a good job. I took a pic of my cat's face, turned into b/w and made it look like ink and pen. Came out good on muslin. With this kind of program I feel like I am painting pictures.

beauturbo

California USA
Member since 5/2/09
Posts: 5414
Skill: Advanced



In reply to col47

Date: 11/18/12 9:48 PM

I've used the one just before it, by the same developers (Pulse) called Click and Stitch before. I had a lot of fun with that one. They would be close. Best way I found to use was to just get a huge vector clip art collection on CD's and just run a lot though and see what you get each time. Pretty soon you learn to sort of see clip art the way it does and can kind of pre-guess it. I liked doing that with a huge IMSI Master Clip millions of images clip art package. Some stuff turned out amazing well, some not so much and you would really need more a manual digitizing program with stitch by stitch control for it instead.

If you do just only one color photo's of your cat like that, turned ink and pen looking, you could actually paint over them on the sewn out fabric later with color washes of paint or even fabic ink made for stamps or those pens that have fabric ink in them to get more shading into there later- that would be kind of neat and multi-media.

Lots of black and white Dover Clip art that looks kind of like old wood cuts would probably go through there nice too.

I do think it's neat in there you can pop into and link into your own graphics program, no matter what it is, just anytime you want. So you can run something through it as is first, then if you don't like results, you can take the image into your graphics program, tweak it, and run though again. So it is sort of like painting in that way.

Actually works better with vector art than raster/bitmap most times, but a clear and sharp high dpi raster bitmap works pretty good.

The fabric choice you choose, at the end of the process, determines how many stitches in the design, how dense it is, and how much and what kind of underlay it puts in under the top part of the embroidery design each time. Check out all your options there, as it does change how things stitch out.

Don't forget to ask it to put tie offs in, as if you don't- it will probably come unraveled after the sew out. Especially if it goes through the wash.

If the image has an outline to it,around it, most times it's better to change it so that color of it -the outline one, sews out last.

It's not really for photo's, on purpose, but you could do some neat stuff with photo's in it, especially if you tweaked your photo before running it through there. As in in simplifying it, and maybe running some neat filters in a graphic program on a photo first. If you have Photoshop, maybe try the "rubber stamp" filter on your photos. That would get them into gray scale, get them posterized, and get them reversed and with more simple shapes into them and looking like a rubber stamp, then try autodigitizing them more like that even. Also would probably work and be fun to use for some photo's if you ran them though some tile or mosaic kind of filters in some graphics program first, and yes even ones that make photo's look like drawn with Charcol or sketched out too.

It see's everything with a background at first. And if your background color is white, and you try to drop that out, you might actually loose some other object (like the white of eye balls or anything) that you just did not notice was also someplace else. So to get around that, I think best to take all clip art, and make the background more manually a weird color you would not be using, like hot pink or whatever, that way you can tell what is what a bit better. And makes it more easy to just drop out, just only what you want to drop out and not sew. Does not really matter what color you just see, in just the embroidery design up on computer screen at all, as at the sewing machine instead, you can always stick on any color thread, just anyplace, instead.

Just remember you don't have a straight running stitch, and a zig zag very narrow satin stitch column is as close to it as it gets in there instead, in there, so if things get too tiny, they might not be seen and then get dropped out.

If getting really tiny zig zag satin columns and wanting to try to sew out the smallest details, after tweaking in some art program first, probably some really very thin 60 weight thread and a size 9/10 needle might work good.

Have fun, I think what you do there is just kind of unlimited as to your imagination, but having some neat graphic programs to tweak art in before running then though there, would make it much more flexible.

I might need to pull out my old program and use it again. The only real hard to use part of the program is that it does not have a dongle device at all. In that one, I think that is kind of a bad thing. Because it means, that each and every time you have a computer issue and want to revert your computer, or re-install from back up, or have a mother board fail or even just get another computer, then you got to get re-electronicly licensed all over again. And often with new #'s which means you got to contact them each time. That part is a pain in the you know what! And that is not all that easy and it's time consuming trying to get through to them, by phone and or email. In fact that is why I stopped using mine. Re-installed a few times and went though that each time, but then had two computer failures pretty close in a row, and just never bothered to re-load it in to any computer, just because of all the hassel of that.

deesews


California USA
Member since 9/24/08
Posts: 133
Skill: Intermediate

1 member likes this.




Date: 11/19/12 0:47 AM

GraphicsFactory.com has 2.3 million images that are royalty free. The membership is on sale right now for $29.99/year, and I think you can sign up a friend for free. Wow. Price is way down on lower right.

col47

Florida USA
Member since 5/5/12
Posts: 67
Skill: Beginner



Date: 11/20/12 1:19 AM

thank you both for the replies. I have been working with very simple clip art trying to master it. After I have auto digitized it then I use a program called My Editor. Seems to work out pretty good. I have been using manual digitizing programs from the internet such as Sophie sews and Thred. I do like the thred program. it is not as complicated as Sophie sews. I just learned how to embroider this year and loving every minute of it. I started with a Brother SE 400 and went to a Innovis 1500D. I went to one John Deer embroidery party and learned a lot. The reason why I got digitize and stitch, I wanted to make my own embroidery designs. I got a graphics tablet from eBay and use Microsoft paint shop. I know the program does not really support doing photos but I noticed with the little tweaking, it came out not too bad.

deesews


California USA
Member since 9/24/08
Posts: 133
Skill: Intermediate



Date: 11/21/12 9:02 AM

You may find some tutorials on YouTube. I own Artistic Sewing Suite 6, and Trevor Conquergood of Sunset Stitches has all kinds of free information. The general info on those videos might even help you with your own program! That's the main reason I got that particular program.There are seven videos, over an hour long each, on internetsalesusa.com. Just search for Artistic on that site.

Also, you may find there is a Yahoo group as well. My product has one, and there is an expert who answers our questions. It's wonderful to have that kind of support!

beauturbo

California USA
Member since 5/2/09
Posts: 5414
Skill: Advanced



In reply to col47

Date: 11/21/12 11:52 PM

After your post, I did try the free downloadable Wings "My editor program" that you mentioned using. It's kind of neat. You actually can edit your existing embroidery designs in there, stitch by stitch. As in move, add or delete stitches in one. And change machine codes in there too.

If you want to get a "bit tricky" you could even use the "My editor" as a manual stitch by stitch based punch kind of just free manual digitizing program too. I can tell it's not really made for that, as you do have to start out with an existing embroidery design to even work with and do a "file open" in there, but....... if you open any existing embroidery design in there that contains any stitches, and delete all of them except for lets say one or two remaining stitches, then save that file out as named something like, new embroidery design, in the file name, then you do have the capability to use even that each time, and add and insert as many stitches as you want, with just a mouse click for each and every stitch, and also to put in stop codes to change thread colors and such, and could actually more punch and create any new embroidery design you wanted to, from that each time, anytime you would want to.

You can't create condensed embroidery objects in there at all that way though, but to be even able to digitize stitch by stitch in there is pretty neat. If someone even already knew how to hand embroider, you could just use that prior knowledge to even place all your machine embroidery stitches by hand where ever you wished to like that, and create some pretty neat more open work and satin stitch column or running stitch only kind of embroidery designs using that free program. So I like it :)

The Pulse made Amazing Designs "Click and Stitch" or "Digitize and Stitch" just autodigtizing program that you have, is not only just there. It's (in various forms) incorporated as just the limited autodigitizing part in some other named and larger more manual digitizing programs too, to some degree. I've used it in the old elna Expressive full manual digitizing program (as the autodigitizing component in there) by Pulse and parts of it like the cross stitch part has been in some Ann the Gran labeled software before, and the autodigitizing component of it is probably in a bunch of levels of the more commercial Pulse Digitizing software too. Parts of it may be in some Babylock software too, but I'm not sure.


-- Edited on 11/21/12 11:57 PM --

beauturbo

California USA
Member since 5/2/09
Posts: 5414
Skill: Advanced



In reply to col47

Date: 11/22/12 0:21 AM

So if you wanted to autodigitize a graphic you made of your cat, drawn in lets say windows paint first, in your "Digitize and Stitch" program and you could not get any single stitches or running stitch lines from that autodigtizing program to lets say put some small detailed wiskers on the cat embroidery, you could always save out your "Digitize and Stitch" autodigtized stitch file from there, then reopen it in the "My editor program" put in a "stop machine code" on it there on the very last stitch to force a machine to stop sewing there for you to change thread colors, and then just "mouse click individual stitches in" to get single lines of stitches for the cat whiskers or anything else, just small detail wise that you wanted, then save that file out again renamed, and now you would have a combined autodigitized embroidery design with some manually placed detail stitches in it too.
Printable Version
* Advertising and soliciting is strictly prohibited on PatternReview.com. If you find a post which is not in agreement with our Terms and Conditions, please click on the Report Post button to report it.
Online Class
Fun with Fitting - BODICE w Darts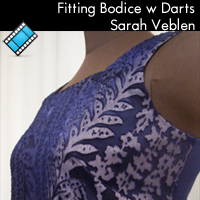 Online Class
Leather 101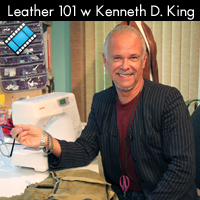 Patrones Magazine 273-22

by: petro
Review
Tessuti Lily Linen Dress

by: JillyBe
Review
Shapes Eleven Eleven Skirt Pattern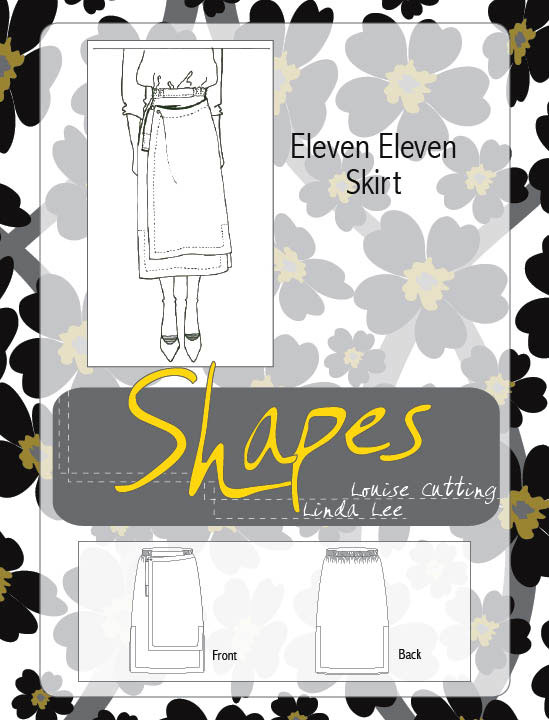 Pattern Details
Islander Sewing Systems Men's Classic Sport Shirt Pattern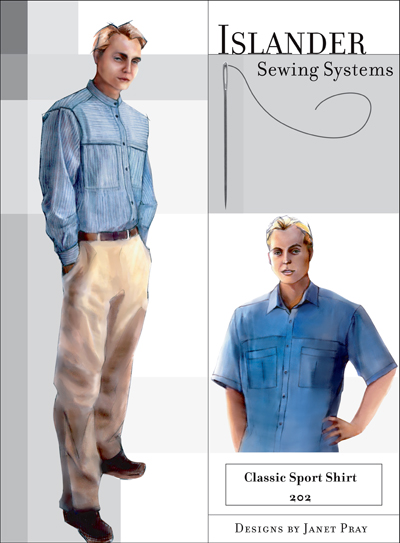 Pattern Details