Luckylibbet


California USA
Member since 7/28/03
Posts: 1405

1 member likes this.




Date: 11/20/12 2:27 AM

Canadians -

Husband and I are planning a vacation to Glacier and Banff this summer - July, probably over the fourth. Hopefully leaving San Jose CA on July 1st & returning on July 12th.

So the question arose: how early do we need to reserve campsites? Our normal vacation mode is to just drive, and hope to the camping gods to find a site, and that has served us well. We've always found a spot to pitch a tent and get some shut eye.

But how well does that work in Canada? Should we book sites ahead of time? or do the camping gods work in Canada just like they do in the US?

Help me out with some vacation guidelines.

------
Suo ergo maledicto

Your time is limited, so don't waste it living someone else's life. Don't be trapped by dogma - which is living with the results of other people's thinking. Don't let the noise of others' opinions drown out your own inner voice. And most important, have the courage to follow your heart and intuition. They somehow already know what you truly want to become. Everything else is secondary. - Steve Jobs

KimG


Advanced
New York USA
Member since 1/3/07
Posts: 258





In reply to Luckylibbet <<

1 member likes this.



Date: 11/20/12 9:26 AM

Not a Canadian, but we did the Glacier/Banff thing during the last two weeks of July, 2006, when DD graduated from HS. My hubby is a ''better safe than sorry'' person, so we reserved sites. In Glacier, we stayed at St. Mary (on the drier east side), which was almost empty, so it would seem that if you can't find one on the west side of the park you will probably be able to stay there. In Banff, we stayed at one of the Tunnel Mt. campgrounds, which I think we picked because of the availability of showers. I'll ask my husband, but my recollection is that it was not full. Plus, there are many more campsites at Banff than at Glacier.

On another note, there is a restaurant in St. Mary, just outside the park--turn left on 89 from Going to the Sun Road--that serves absolutely spectacular strawberry pie. We stopped there several times.

Enjoy your trip!

Kim

SunnyAlta

Intermediate
Member since 7/11/10
Posts: 314

1 member likes this.




Date: 11/20/12 10:26 AM

I wouldn't delay too long on booking ahead for the July dates as popular summer dates tend to go quickly.

Our "4th of July" is the 1st of July & nobody waits until the last min. for those dates!

Hope you have a great vacation when you visit!

andrea.m

Beginner
CANADA
Member since 8/3/03
Posts: 96

1 member likes this.




Date: 11/20/12 1:04 PM

Parks Canada - Banff National Park info


http://www.pc.gc.ca/pn-np/ab/banff/visit/visit9b.aspx

Vintage Joan


Intermediate
Ontario Canada
Member since 7/16/07
Posts: 10596

1 member likes this.




Date: 11/24/12 6:41 PM

HERE'S the campground page from that site andrea posted. It looks like the earliest to make reservations is the beginning of April each year, but there's contact info. so you can check.

Here's the Glacier National Parks page, and their camping page.


-- Edited on 11/24/12 6:46 PM --

------
my shield and my very great reward ~ Gen. 15:1



Canadian Jane


Advanced Beginner
Alberta CANADA
Member since 10/30/10
Posts: 1940





In reply to Luckylibbet <<

1 member likes this.



Date: 11/25/12 0:02 AM

Yes, book early!! If you find something better on the fly - great - but at least you will know you have a place to stay.

Banff, Jasper, and Glacier are all in National Parks, meaning they are owned by the Crown and run by our Federal government). Basically what that means is that no commercial development can happen without Federal Government approval. So the wildlife and wilderness is left as untouched and protected as possible. Banff & Jasper are a very popular areas all summer long and I assume Glacier is just as busy.

Don't know how long you plan to be here but if I may recommend a few things:

1. Lake Louise - about a 30 minute drive west of Banff. Absolutely beautiful. There are lots of hiking trails that will take you around the lake. Lake Louise is too cold to swim in though as it is fed from a glacier.

2. Take the highway from Banff to Jasper - about a 4 hour drive. You can stop and see an actual glacier and take some tours on the glacier. Jasper is a less "commercialized " or touristy town. Meaning it is much more rustic, and there may not even be a Starbucks. (Don't worry you can still get a great cup of coffee and they have some excellent restaurants too.)

3. If you don't want to drive to Jasper, then you might also want to drive east to Kananaskis country or Canmore. It is also very pretty and lots of camping and hiking opportunites.

Both Banff and Kananaskis have excellent golf courses. The one in Banff comes complete with grazing moose/elk and the odd bear. They have to drive around through out the day to try and heard the elk off off the course. That has to make for one interesting game of golf.

The Banff Springs Hotel used to have a restaurant/pub that overlooks the golf course. Beautiful spot to have a beer or glass of wine. (Be careful though - our beer is much stronger than American beer!) Even if you don't stay at the Hotel, it is worth wandering through. It is beautiful. That is where the Queen and other members of the Royal Family have stayed, as well as other famous people.

There is also the Banff Hot Springs and a Gondola ride that are must do's - especially the gondola ride. The veiw from the top is amazing.

If you are an AAA member, you might be able to get info from them about all the campsites, hotels and other attractions. There is just so much to see and do in these areas.

I hope you enjoy your visit. You will meet people from all over the world in Banff.

HTH

Michelle T


Intermediate
British Columbia CANADA
Member since 8/24/02
Posts: 4486

1 member likes this.




Date: 11/25/12 1:49 AM

A couple other things to consider.

The Calgary Stampede is from July 5 to 14 2013. The Stampede brings thousands of people to the area every year. This also fills camp grounds as far away as Banff and Lake Louise.

You cannot just pitch your tent in the woods in Canadian National Parks. You have to be in a designated campground. However there are some over flow campsites for hard sided RV's.

We have tent camped at Tunnel mountain a couple times, the campground has been undergoing extensive upgrades over the last couple years (I am not sure when they will be finished) and some areas have been closed each summer while they work.

Some of the campsites at Tunnel Mountain allow fires, others do not. For us having a campfire is all part of the camping experience.

We had elk right in the campsite.

You cannot bring firewood into Alberta.

The tenting campground at Lake Louise (in the village not at the Lake), is beautiful and has an electrified fence around it to keep out bears.

The walk to the back of the Lake is wonderful, the path is graded and it is mostly level. I think it is about 2 km round trip. If you have more energy there is an 11 km round trip hike to the Tea House. There is a considerable change in elevation and some rougher going.

We make sure we have reservations when in the area on long weekends, but have got a spot with out a reservation later in July (after the Stampede).

If you are not offended by the thought of Rodeos the Grandstand Show and Chuckwagon races at the Stampede are pretty incredible. We were given tickets one year and had a great time. The fair is fun too. They usually have some great concerts going on too. A few years ago I took my daughter to see Taylor Swift there.

The Chateau Lake Louise and Banff Springs Hotel are owned by Fairmont now, they were originally part of Canadian Pacific a railroad company that built hotels so people would have a place to take the train to for holidays. The hired Swiss Guides for Lake Louise. Don't be surprised to see staff in Kilts at the Banff Springs.

Both hotels are very expensive to stay in, but worth a walk through or a drink ($$$) overlooking the view. I saw Ed Asner, Mike Holmes, and Yannick Bisson (Murdock) at the Banff Springs one day. I saw the former Governor General of Canada at Lake Louise, (when she was GG).

We usually go to Banff every couple years. We were not there this year, but next summer we have to go to AB to meet the newest member of the family, who arrived last week.

------
Proud parent of a Dwight International School Honour Roll Student
Printable Version
* Advertising and soliciting is strictly prohibited on PatternReview.com. If you find a post which is not in agreement with our Terms and Conditions, please click on the Report Post button to report it.
Serging Ahead with your 5 Thread Serger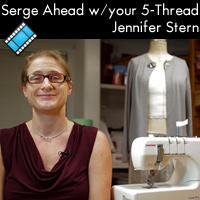 Sewing Basics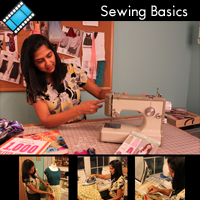 Kwik Sew 3399

by: Marian
Review
Sew Liberated Paloma Top, Tunic & Dress Pattern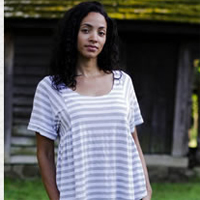 Buy Now
Favorite Things Sweet Es-Cape Pattern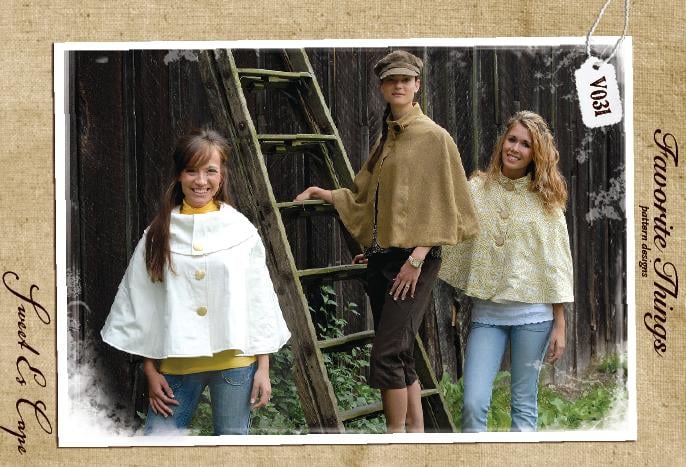 Buy Now
Butterick 3134

by: lilyloulad...
Review