Catsnkites

Member since 11/20/12
Posts: 1



Date: 11/20/12 2:24 PM

I've finally decided that my 35 year-old tank of a Kenmore needs to be replaced. I don't need much, but I'm having trouble wading through everything to find something reasonably priced (at least less than $600) that will do what I need.

I've been sewing for 30 years. I sew mostly cotton/broad cloth clothing for my kids ... occasionally a more "upscale" fabric like satin or velvet. My husband is short, so every single pair of pants needs to be hemmed ... so the "jeans hump" is a common issue. On nearly all of the above, I use standard cotton/poly thread. I use straight stitch and very rarely zig-zig. I do zippers and some button-holes using a button-hole attachment. I've never happy with thebutton-hole results.

And ... I sew kites. A lot. Mostly .75 ounce rip-stop nylon, occasionally lighter or heavier. I use a specialty thread that is 100% polyester and has a UV resistant coating. As a result, I have an extra bobbin carrier adjusted to the tension for that thread. I use straight, zig-zag and the triple zig-zag.

My biggest complaint is the zig-zag tension never seems to be right ... usually the bottom looks better, but not always. Lately, the top has been better. We call my machine "Psycho" because it's never the same day to day.

My machine has a few specialty stitches, which my kids use sometimes, but I don't.

As I read reviews, I occasionally see things like "tension is hard to adjust, not good for lots of different fabrics" ... I will work on kites and clothing in the same day, swapping out the thread and bobbin carrier, so I adjust my upper tension a lot.
I don't need 300 stitches. I need fast, reliable, and the ability to do quality sewing on the various fabrics. Auto threading would be nice, as would a needle up/down.

Any recommendations, tips, advice would be welcome.

Thank you!

Susie in Kansas


Soolip


Advanced
California USA
Member since 6/18/08
Posts: 2259



Date: 11/20/12 2:46 PM

You won't find a machine that will last as long as your Kenmore has. The tension problems you are describing are usually solved by a good cleaning of the tension mechanism. Have you taken your machine in for service?

KPM


Advanced
Hawaii USA
Member since 1/18/07
Posts: 1632



Date: 11/20/12 2:59 PM

You'll probably receive lots of suggestions, but here is what I would do: Read the reviews here on the Juki F600. I know it's a bit above your budget, but perhaps some good fairy could help you reach the slightly higher price tag (with Christmas coming up). If you buy online from another state you avoid sales tax which cancels out the shipping cost. Ken's sometimes has them listed on eBay with "make an offer" and you can probably get one for $900 or less that way...I did. It also came with plenty of extras and I have been delighted with it. If I could have only one machine in the under $1000 range that would most certainly be it. And I think the many owners here would unanimously agree.

If that is out of the question, visit your nearest Babylock dealer (or Brother dealer - but not a *mart, a real dealer) and see what they have to offer in your price range. With Christmas coming up there are usually incentives and promos such as no interest financing. Viking also has a lovely new pair of Opal machines, but again may be a bit out of reach $-wise, but wouldn't hurt to inquire. Many love their Janomes, but I'm afraid there are too many complaints about problems at intersections, so unless there is a new model you could test for that, probably not for you.

A third option would be to shop for a used vintage machine in good condition. Many love the Berninas and I can personally recommend the 930, 1030, 1230 and 1630 though there are many others. Check the reviews here. They would not have your auto needle threader, but they are reliable workhorses and you can always use one of those threaders that come with some of the new sergers these days. Be certain to ask about (or try) the basting stitch as an indicator of how much cleaning the internals may require. There are Yahoo groups for all of these to help you with any questions, parts, etc. A dealer selling new Berninas may have some older ones on trade-in and would be able to offer classes in most cases, and perhaps a goodie or two to sweeten the deal, maybe even some kind of warranty. Don't be afraid to ask for that in for all of the above...all they can say is "no."

In any case take samples of the specific projects you mention so you can see how each machine performs and feels to you. You certainly deserve a good new-to-you machine, and I wish you the best of luck in your quest.

------
Let's just say all modern sms are well represented in my studio.

Artsewer

Intermediate
Member since 3/2/11
Posts: 1824



Date: 11/20/12 10:26 PM

Soolip has a good suggestion, Have you had the Kenmore serviced?
Machines that come to mind are.
Pfaff Ambitions 1 and 1.5
Mid line sewing only Vikings (I think there is one called the OPAL that would be around your budget. Or a previously loved Bernina 930, 1030 1031 1080. a others you can look on ebay to see pricing or call around to dealers.


------
Bernina 750Q, 635E, 380, 1630
Serger 1100DC

SandiMacD


Intermediate
Florida USA
Member since 2/8/09
Posts: 2564



Date: 11/21/12 5:55 AM

I was looking at the BL Molly. BL will let you buy low and trade up. So will Bernina. I think BL is easier to learn beavuse the manuals are comprehensive. Bernina manuals are sparse so you are buying $300 workbooks or driving to dealer classes. And fussier about thread. Both have in store *previously owned* machines with full warranties. They will both do what you describe.
Janome folks love theirs too, as do many Juki. I had to work with my Janome tension when changing thread brands but once done, it did fine.
Take your time and enjoy the process. Bring in Everything you mend when testing out machines bring in thread you have at home and your needles needed so you really compare them the way you would use them. Make sure you buy the one that calls to you.

------
sewing brings joy and meaning to my life...

ThePadre

Advanced Beginner
Pennsylvania USA
Member since 1/27/09
Posts: 835





Date: 11/21/12 7:12 AM

Quote: Soolip
You won't find a machine that will last as long as your Kenmore has. The tension problems you are describing are usually solved by a good cleaning of the tension mechanism. Have you taken your machine in for service?


I'll third Soolip's suggestion to get the (upper) tension checked on your Kenmore. A good cleaning of the entire machine, especially around the feed dogs, bobbin, and shuttle would likely help also. Thread gets wrapped around things down there, and then it just never really works right.

If you really do want a new machine, based on what you said, I'd go ahead and suggest the Janome HD1000. It's basic and durable. I have its predecessor L-108 (same design, different color) and it never has problems with jeans or the assorted craft fabrics that my kids use. The straight stitch is nice, and the zigzag can be made pretty even with some adjustment of the bobbin tension. (A spare bobbin case is under $10 for this machine.)

Alternatively, the 12xx series Pfaffs from the late 70's and early 80's are good, if you can find one used. I have the 1209, and it, too, stitches this stuff without a hitch. The 1222e is the "desirable" model, but, so long as it has the IDT on it, it'll feed your ripstop nylon just fine.

But, really, I'd look at fixing the machine you have now first.
ShantiSeamstressing


Advanced Beginner
Member since 6/11/10
Posts: 1678





Date: 11/21/12 10:55 AM

Quote: FrBasil

If you really do want a new machine, based on what you said, I'd go ahead and suggest the Janome HD1000. It's basic and durable. I have its predecessor L-108 (same design, different color) and it never has problems with jeans or the assorted craft fabrics that my kids use. The straight stitch is nice, and the zigzag can be made pretty even with some adjustment of the bobbin tension. (A spare bobbin case is under $10 for this machine.)






FrBasil,
As you mention the HD1000, I wanted to ask you about it vs the HD3000. I emailed SewVacDirect (from whom I've previously bought a Magnolia 7318 for my daughter) to decide between these two. I just had a really brief reply where he told me that he would suggest the 3000 as the 1000 is a front load bobbin versus drop in bobbin, and the drop in bobbin will make wider stitches.

Firstly I've never heard of that before, that drop in bobbin machines make wider stitches. Secondly, I'm not sure what it signifies for me, as I didn't actually ask him about a machine that would make wider stitches. ?? I just said I was looking for a machine that would have more stitches than I have now with my Bernettte 680 (8-stitch, 4-step buttonhole), and that would be (hopefully, possibly) a bit quieter, smoother running. Maybe I have to call them to ask.... But his reply hasn't helped me figure out which one is better for me. So I wondered what you think of the two. Thank you!
GrandmaNewt

Intermediate
Member since 6/5/10
Posts: 354





In reply to Catsnkites <<



Date: 11/21/12 11:07 AM

I have a Brother PC-420. Price range is around $450.

It sews great on all types of fabrics. Buttonholes are fabulous on this machine. It has needle up/down, needle threader, thread cutter, adjustable presser foot and a knee lift. Comes with a lot of feet, including a walking foot.




PattiAnnJ


Advanced
USA
Member since 12/3/06
Posts: 7499





In reply to Catsnkites <<



Date: 11/21/12 11:32 AM

Let's face it..........none of us can perform the way we did 35 years ago! If only..................

New machines will not have tension issues and you may not need a second bobbin case.

As for that hemming thing, I have to do the same thing and switched to the "fold up on the outside, stitch close to the original hem, then fold back down" method. New length is shorter and still has the original hem. Here is the tutorial.

Take your special thread, some of the rip-stop fabric along with a scrap of denim and a bit of other special fabrics with you to test drive different brands and models. Include blind hemming as well as the buttonhole features.

Look for a machine that has pressure adjustment for the presser foot so you can test which pressure is best for nylon to velvet to denim.

I would stick with a dealer that services what he/she sells.

Make a wish list, take your time shopping, jot down a few notes, take a break then go back to the dealer you liked the best.

This will be your decision. Happy shopping.





-- Edited on 11/21/12 11:35 AM --

------
"Improvise, adapt and overcome." - Clint Eastwood/Heartbreak Ridge

Maia B


Advanced Beginner
Illinois USA
Member since 10/27/10
Posts: 4730



Date: 11/21/12 1:01 PM

I think you can trade-up with any brand dealer who does trades. My fav local Bernina dealer is a Bernina-only quilt shop-they don't take trades. Be wary, though, trade-in values are *usually* applied to MSRP, not the typical sales price at that dealer.

I've never heard of any $300 Bernina workbooks. The workbooks I know of are all free and readily available online. Baby Lock has some great Inspiration Guides and workbooks, which are sold separately. The one for my Quest Plus was $80!!! Very nice, but not worth more than $25, if you compare it to a color quilting or seeing book. Thankfully, I got it included in my purchase.

------
🌸 Plenty of machines, mostly Berninas 🌸
Printable Version
* Advertising and soliciting is strictly prohibited on PatternReview.com. If you find a post which is not in agreement with our Terms and Conditions, please click on the Report Post button to report it.
Beginners Guide to Sewing Jackets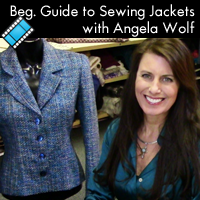 Leather 101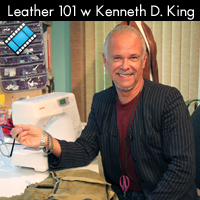 Oliver + S Cozy Winter Hood

by: sugarduck
Review
Victory Roxanne Paper Pattern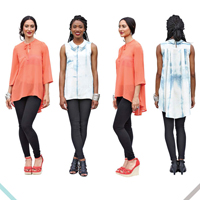 Buy Now
Sewing Workshop Siena & Cortona Shirts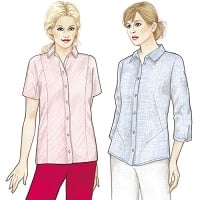 Buy Now
Simplicity 3315

by: guineveres...
Review