hazelnut


Beginner
USA
Member since 1/7/09
Posts: 2310



Date: 11/20/12 3:56 PM

My hairdresser was right, I *do* have a lot of grey hair, esp. around the face and on top! I can see how it's going to add ten years too, darn it. I want to stay strong and let it grow out to see what I have, how I look and how it behaves. She keeps telling me I'm not going to like it. She's right, I don't like it, but I've had scalp and neckline reactions at various times to the tint...and my hair has gotten so dry as I age. I've been coloring for about 15 yrs.

It also looks thinner at the scalp with the grey, and now that the hair shaft is no longer coated to make it look fuller. I've been losing hair for quite a while now too - though I'm not sure if it's heredity, medication or?? I was thinking it would be worth the trade-off *IF* my natural hair would be better conditioned and more manageable. The way it is now, if I comb through it more than once, or the wind gets a hold of it and I comb it, it won't fall back into place(curls or waves). Instead it looks frizzy and wild. When I wake up from sleeping it looks like I stuck my finger in an electric socket! I have to wet it down and re-shape, and air-dry the curls. She said my grey will be belligerent and not lay nice like my naturally-pigmented hair use to, but I really can't tell yet from the outgrowth. The shorter grey hairs are definitely wiry and sticking out in spots, so she may be correct about that too. I'm starting to get the *skunk* look at the part.

At this point low-lighting or high-lighting or demi, semi-permanent colors are not an option for me. It's all or nothing. I'm not a real short-hair kind of girl either, so this will take at least a year or more to grow out. I might try some sort of blended highlighting once it grows out, if it would look good and if I can tolerate it. I could really use some support from those who have "been there, done that". Right now I'm kind of hating it. Thanks


-- Edited on 11/20/12 4:05 PM --

Mufffet


Intermediate
Vermont USA
Member since 8/14/05
Posts: 10954

2 members like this.




Date: 11/20/12 4:05 PM

What is your hair dresser thinking? She should support you in whatever you want to do. My goodness. Now, I would recommend a shorter cut, and that will help get used to the new look. I had to stop coloring my hair after a couple of stinging itchy reactions, and I have never looked back! My hairdresser was very supportive - she likes a change from the rollers-coloring-overdone type ladies hair she sees all the time, and I have a way of wanting to be ME as well. I did color my hair for years, but I heard my son say my hair was twenty years younger than I was once too, and that was a massive piece of humor, but did make me think as well. I hate to say this - but maybe you need to find a hairdresser who is supportive of what you are trying to do not only with the gray but maybe in styling for today as well. I wish you all the best and hope you can really get s cool look going!

EDITED to say - it doesn't have to be short-short, but maybe this is a time to try something new in style.

Secondly - try different conditioners - there are some nice ones out there!
-- Edited on 11/20/12 4:06 PM --

------
"Be kind whenever possible. It is always possible."
--Dalai Lama

I have sewing machines

hazelnut


Beginner
USA
Member since 1/7/09
Posts: 2310





Date: 11/20/12 4:23 PM

Quote:
She should support you in whatever you want to do. My goodness.

Oh, she will, I didn't mean it to sound that bad! She has been cutting my hair for almost 30 yrs now, and coloring it for about 15. She knows me, which is why I think she's cautioning me. I have to say that my color looks very natural, she is really good at what she does. If it wasn't for the rashes, I probably wouldn't have stopped coloring since it looks good on me. I do try different conditioners and some work well, but my hair is now getting more and more porous from the color fading and not filling in the shaft, so that's going to be harder to cure.

Here's a real kicker - my Mom's side of the family didn't grey - at all, even my uncle into his '70's. Why I didn't get that wonderful family gene, I'll never know. I got the apple-shape gene from her instead and the grey hair gene from my Dad!
AdaH


Intermediate
Iowa USA
Member since 11/21/09
Posts: 2483





Date: 11/20/12 4:54 PM

I stopped coloring my hair about 1 1/2 years ago. What my hair dresser did was put blond streaks in my hair till all of the brown was gone. As it grew out it wasn't such a big jump and I didn't have a line between the redish brown and the gray.
The blond streaks were fun. I like all the different colors.
I am very gray around my face, which I think is the norm for most people. The hair on top of my head is thinner and more flyaway. For me it was a cost issue.

------
Ada


tourist


Intermediate
British Columbia CANADA
Member since 7/23/07
Posts: 6321



Date: 11/20/12 5:24 PM

My hairdresser puts a packet of Sweet 'n Low in my colour to keep the itchiness away. I don't know why it works, but it does. Also, don't brush your hair heavily or scratch your scalp before a colour and don't wash it the day of the colour.

That being said, if I had "pretty" grey hair I would go for it. So far it is just mousy and drab.

------
http://bgballroom.wordpress.com to follow the progress on my next ballgown.

Plottie


Intermediate
AUSTRALIA
Member since 3/19/07
Posts: 349

1 member likes this.




Date: 11/20/12 5:25 PM

I can't give you any help on the types of treatments or conditioners to use, that's a job for your hairdresser, but I do support your decision to go grey.

I stopped colouring my hair 5 years ago at least, though it doesn't feel that long, and for a while I had scarily short hair, but that's OK, it grows fast. I have found I need to keep on top of it style wise as it can be very aging if it's not cut well, or is due a cut.

I did change hairdressers last year, this current one puts a dark brown colour in my fringe (bangs?) with the grey hair overlying it, and sometimes the odd dark streak elsewhere-Himself commented that it looked like wild critters hiding in the undergrowth (I believe he was thinking of badgers rather than skunks, he is Scottish after all, and he has a way with words as you can tell)

I just couldn't be bothered with getting my hair coloured all the time, and of course the expense, and I don't want to become one of those ladies whose hair colour is about 60 years younger than they are.

------
Blue Mountains, NSW

poorpigling


Advanced
Texas USA
Member since 12/28/07
Posts: 11066





1 member likes this.



Date: 11/20/12 5:48 PM

I don't know what to do with my own hair.. so since I am not exactly up on current fashion looks.. I will do you a favor and not even try to give you any advise. I will say I like my hair shorter now as its so much easier to upkeep.. Love Mufffets cut..
My DD always insists on having my hair colored when she visits.. says it makes HER look younger.

Elona


Advanced
Member since 8/24/02
Posts: 8419







Date: 11/20/12 6:08 PM

I don't have too much grey, but my fine hair is naturally dishwater blonde. My hairdresser says I could be the poster girl for this color--or rather, 'no-color.' But that makes it easy for him: He just takes a little paintbrush and swipes in streaks of blonde here and there. It blends the grey and the no-color very nicely, and it lasts about four months!

This has been going on for a couple of decades now, and I'm very pleased with this solution.

But it's more difficult if your natural hair color is dark. My neighbor had brunette hair that went all white when she hit 60. Not being able to stand the all-white look, she has opted for a blanket shoe polish dark brown--and it looks dreadful. Add to that the fact that her hair is thinning (incredibly common in women), and the contrast between the scalp and the shoe polish brown makes her hair look even thinner.

hazelnut


Beginner
USA
Member since 1/7/09
Posts: 2310

1 member likes this.




Date: 11/20/12 6:12 PM

Thanks everyone, I'm not really looking for advice, just support with growing it out as I'm getting weak-kneed. I also wanted to know if you are happy with your natural hair now, and/or how it is different from either your colored or pre-colored hair. It looks like I'm about 60-70% grey in the front, maybe 20% at the nape, but it's still hard to tell.

ETA And now that I've reread this post, I hope I don't sound unappreciative for the advice that has been given so far. I often worry how I comes across using the written word - it's not like face-to-face, where you would be able to "read" me and know I'm not being huffy or unkind. Thank you!
-- Edited on 11/20/12 6:36 PM --

Plottie


Intermediate
AUSTRALIA
Member since 3/19/07
Posts: 349



Date: 11/20/12 6:21 PM

Go for it, it's very liberating. No more looking to see how white the roots are, and no more hoping the colour works out all right (I've had some shockers over the years)

------
Blue Mountains, NSW
Printable Version
* Advertising and soliciting is strictly prohibited on PatternReview.com. If you find a post which is not in agreement with our Terms and Conditions, please click on the Report Post button to report it.
Understanding Wool Fabrics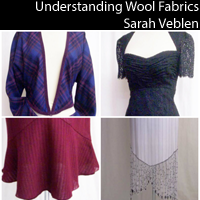 Sewing Basics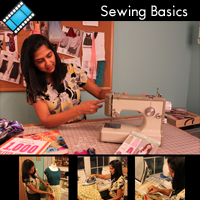 Butterick 5677

by: blessedtos...
Review
Favorite Things Cute Skirts Pattern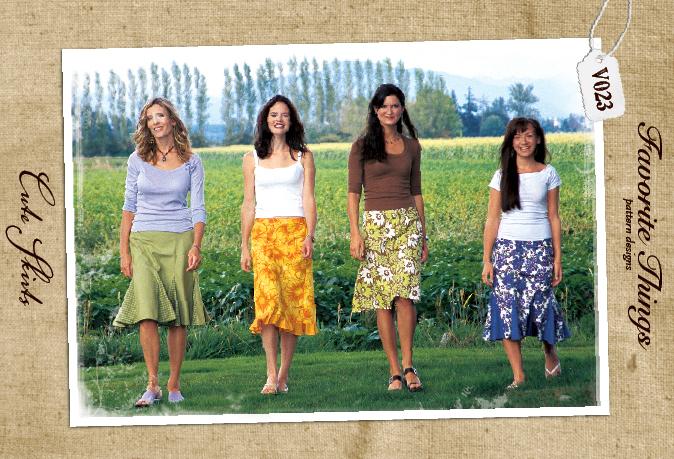 Buy Now
You Sew Girl Draped T-Dress Pattern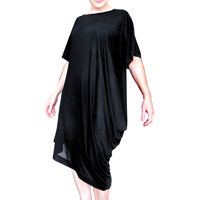 Buy Now
Simplicity 2690

by: Natasha Jo...
Review