annegirl81

Member since 11/12/12
Posts: 7
Skill: Advanced Beginner



Date: 11/22/12 1:47 AM

After borrowing my mother's Pfaff Varimatic for an embarrassing length of time, it's time to do... something. Either try to get my machine fixed (again), or shop for a new one.

My old machine is a 15-year-old White 1866 (an entry-level machine IMO). I always had problems with fabric snarls being pulled down on the first stitch or two, and sometimes w broken needles. Last time I took it in, it worked for half an hour before it started snarling again. I didn't bother taking it back in since I hadn't sewn much. Fast forward seven years and two kids, and I want to do something... but what? Is it even worth trying to fix my machine again? I'm wondering if a cheaper machine with bad timing can ever be fixed. There's an independant repair guy near me that sells used machines--I figure if a free estimate is involved it can't hurt, but at this point I'm not sure how I feel about trying to rescue a machine I've already given up on. Then again, it could be worth getting it up and running just for the presser feet; the White ones were so cheap that I collected quite a few.

I've done some shopping BC I love my mother's Pfaff, and am majorly hankering to get back into sewing, but realistically, with a toddler and a newborn, I don't have the time. I might in a few months though, so I'm debating whether to get a machine now while there are sales on, or wait until spring when I have more time to sew (and hopefully more gift money).

Does anybody know when the spring flyers will come out? Will the same machines likely be in them? Will the flyer prices be the lowest the dealer goes? DH was shocked to find that TOL machines don't go for $300, so he's still suffering sticker shock after I showed him the latest flyers.

If you're curious, I'm looking at the Pfaff Select 150 or Ambition Essential (which I test-drove while nursing, so I think they need a second look with both hands :winkgrin:), or Viking Emerald or Opal (which I have yet to test-drive). Or a really great used machine, if I can find a dealer I trust enough to sell me one. I'm leaning towards computerized bc I hate 4-step buttonholes, but I could also see myself using some of the decorative stitches.

Expected uses: sewing clothing and gear (ie baby carriers)for myself and the kids, home decor (curtains, pillows, maybe upholstering); could see myself getting into quilting/decorative stitching in the future but not a priority right now. I want something that will handle all kinds of fabric (from lightweight to denim or upholstery fabric, but nothing more adventurous like leather).

Also, if you're going back to a dealership, do you always have to talk to the same salesperson? The guy at the Pfaff dealership I went to knew squat and had to refer half my questions to the owner, who was busy when I went in.

Sorry, this is a brain-dump of a post... I don't know where to start!

Miss Fairchild


USA
Member since 8/24/02
Posts: 7936
Skill: Advanced



In reply to annegirl81

Date: 11/22/12 1:58 AM

From your well thought out post, I can truthfully say, "Get a machine", and get it soon. Sure, you might be busy with children and all, but we all have been there too, and some of us have made our children's clothing. You sound like you'd seriously set some time aside to sew. Get it soon because other things in your life might crop up and you'd regret not buying one.

I'm not familiar with the machines you mentioned, but I can see what you're thinking; you just need someone to tip you over the edge.

As to whether or not you should go back to the salesperson you saw previously, I'd say no. If that person doesn't know 'squat', then why waste your time? Salespeople are sometimes paid a commission, maybe on top of an hourly rate, and to me, that's what the commission is--service to the customer. Try another dealer if you have to.

------
"Play the cards you are dealt, but choose who is sitting at the table"..AARP magazine

SEE MY ETSY SHOP HERE: http://www.etsy.com/shop/AuntMaymesAttic
My blog: http://auntmaymesattic.wordpress.com/

Julkane


Pennsylvania USA
Member since 9/14/07
Posts: 702
Skill: Intermediate



Date: 11/22/12 7:40 AM

Yes it is time for a new machine for you. Get the best machine you can afford because good tools make the job so much easier and pleasant. That being said, decide which features you must have and which are on your wish list. Some 30+ years ago when I had small children in tow, I splurged for a $600+ electronic sewing machine. I actually paid for it by appliqueing children's clothing for a small clothing company. I did not get another machine until 26 years later; what a great investment. If you see quilting in your future consider a machine with a dual feed such as the Pfaffs. I just test drove a new Pfaff and I think they have worked out their issues that cropped up in 2008-2010. The Quilt Expression 4.0 has a big harp, Dual Feed, auto snips plus more features you may or may not want. The most important in my book is the Dual Feed. Whatever price level, be sure to sew on your options. I take a piece of jeans to see how easily it will sew over heavy seams; a great test. Also take a quilt sandwich; if you want to free motion be sure to have the clerk attach the freemotion foot for you to try. It is amazing how differently machines handle and how they sound. I do not like a tinny sounding machine; may not bother others but it is a dealbreaker for me. Good luck in your hunt because it is so much fun auditioning machines. let us know what you get.

-- Edited on

11/22/12 7:44 AM

--

------
Elna Excellence 740, Pfaff Quilt expression 4.0, Janome 300E, Brother 8500D, Babylock Ellageo, Janome 900CPX CoverPro, Brother 5234 Project Runway Serger, Singer Treadle, Singer 66, Singer 99

http://juliannasjourney.blogspot.com/

Maia B


Illinois USA
Member since 10/27/10
Posts: 5242
Skill: Advanced Beginner



Date: 11/22/12 9:05 AM

How about a used Pfaff? Where abouts do you live...there's Brubakers in PA, AccuSew near Milwaukee and other Pfaff shops that offer refurbed machines, usually with a warranty.

Test drive other brands, too, but if you are used to IDT, I'd expect you favor it.

------
🌸 Plenty of machines, mostly Berninas 🌸

LynnRowe


Member since 3/9/09
Posts: 11225
Skill: Advanced



In reply to annegirl81

Date: 11/22/12 9:10 AM

The Pfaff Ambition Essential is on sale right now until Nov 30, $200 off, priced at $599.

Happy sm hunting!

------
I heart Woo (HimmyCat). Until we meet again, my beautiful little boy. I love you.

Marie367

Ohio USA
Member since 5/28/11
Posts: 4746
Skill: Intermediate



Date: 11/22/12 10:09 AM

I think I am going tomorrow to look at the Pfaff. I just bought a Janome in the spring but I looked at the Ambitions before. I keep thinking about that IDT system and that new Essential is so similar to the other Ambitions that I looked at. That price is hard to beat. I won't be coming home with one but I want to see it. Happy hunting! Let us know what you decide!

TamNearPDX

Washington USA
Member since 1/16/08
Posts: 216
Skill: Advanced Beginner



Date: 11/22/12 11:21 AM

I had my mom's old bernina but bought a sewing embroidery combo when dd was almost 1. Although I couldn't sew as much as I wanted, I really think that it helped me sane!

annegirl81

Member since 11/12/12
Posts: 7
Skill: Advanced Beginner



Date: 11/22/12 11:03 PM

I'm in Ottawa, Ontario. There's a dealer for just about everybody except Juki or Elna within an hour of me; in the case of Janome and Pfaff, there are three or four. The dealership with the salesperson I didn't care for is the closest of course; I could still go back there and try to deal with the owner rather than the guy I saw, but I'd rather not.

I'm also trying to talk myself out of a used Bernina I saw on Kijiji; not sure if I'm brave enough to buy a computerised machine directly from the owner. There aren't many dealerships around that sell used machines for some reason. Also tempted to go try a floor model Viking Sapphire 830 (or 835? not sure); at $800 it's a great price but it may be too much machine for me. I'm trying to keep it under $700 if I can.

Man, price differences really bother me... why is theAmbition Essential $649 in Canada? I found a 2012 spring flyer online, and it was on sale then too.

LynnRowe


Member since 3/9/09
Posts: 11225
Skill: Advanced



In reply to annegirl81

Date: 11/22/12 11:17 PM

Pfaffs are quite a bit lower in price in Canada than they are in the US, or at least in BC they sure are. Berninas usually are, as well. My Pfaff dealer has the Essential at $599. If yours doesn't, bargain them down.

------
I heart Woo (HimmyCat). Until we meet again, my beautiful little boy. I love you.

annegirl81

Member since 11/12/12
Posts: 7
Skill: Advanced Beginner



Date: 11/22/12 11:40 PM

Or ask them to throw in a couple extra feet right?

The irony of all this is that after chatting with my mom and DH I'm leaning twds not getting a machine now. Realistically, I was determined to sew this spring when I had Mom's machine, and I got in maybe six sewing sessions. Of course, DH begging me to finish the mending pile before tackling any projects didn't help my motivation.

(Don't be too hard on him--he's starting to get the creative urge thing--I don't think he did before. Also he was trying to protect my pregnancy sleep.)

Now I just need to decide if I can wait until spring sales, whenever those are. All I know is that I really can't handle testing another machine while breastfeeding a cranky newborn. LOL
Printable Version
* Advertising and soliciting is strictly prohibited on PatternReview.com. If you find a post which is not in agreement with our Terms and Conditions, please click on the Report Post button to report it.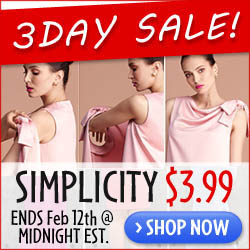 Online Class
Altering Jackets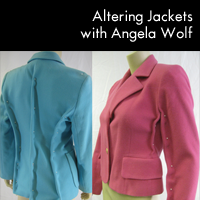 Online Class
Create a Jacket Muslin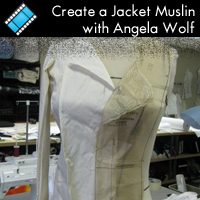 Butterick 3344

by: Sheila457
Review
Victoria Jones Collection Pattern 101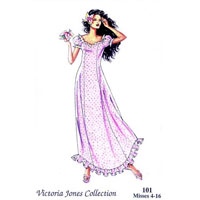 Pattern Details
Islander Sewing Systems EZ Cape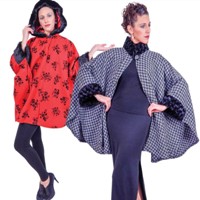 Pattern Details
McCall's 5523

by: MrsCharism...
Review