Besprizornye

Intermediate
Member since 11/13/12
Posts: 4



Date: 11/27/12 6:05 PM

Hi all. I'm new here, but I thought you guys might show some sympathy to a newbie!!

I bought my Juki F400 after reading many great reviews here!! I purchased from Ken's Sewing in Alabama. They shipped super fast, and the machine worked fantastically for the first 4 days of use!! In those 4 days I did some piecing, and then some quilting with the decorative serpentine stitch.

This morning, everything was going fine, until the machine started making a funny sound, the stitches weren't catching, and the bobbin case was rattling a bit. I stopped the machine, checked the needle, took the bobbin case plate off, checked for lint...nothing. I then tried to bring the bobbin thread up, and it wouldn't catch. I turned the handwheel to check the timing, and lo and behold, the timing was off and the needle was scraping the white plastic surface of the assembly under the bobbin case! I almost had a heart attack!! The needle was installed correctly - I thought it might have somehow slipped down.

Ugh - luckily, Ken's immediately sent me a UPS label to send the machine back for service, but still...so bummed!!! Anybody ever had a similar issue? Know what it could be? I'm really good at cleaning, oiling, & lubricating my own machines, but problems like this are out of my hands!! Wish I could take a class in repair!!

------
http://www.etsy.com/shop/IVANandLUCY?ref=si_shop

LynnRowe


Advanced
Member since 3/9/09
Posts: 9324





Date: 11/27/12 6:47 PM

I haven't ever had this kind of issue, and am sorry to hear you have. But it isn't your fault, could have gotten a too-hard knock during shipping, or not assembled exactly right in the factory.

Could even be the machine got a bit over-excited loving the new home and put her timing out. Hey, it's been known to happen!

You're in very good hands with Ken's, they'll see both you and your new machine right.

------
I heart Panzy, Pfaff Creative Performance, the sewing machine love of my life!
And Baby (Enlighten serger), Victor (BLCS), Ash (B350SE-Artwork), Kee (B750QEE-Panzy's BFF), Georgie (B560-Kee's baby sister) and the Feather-Flock!

Most of all, I heart Woo (HimmyCat). Until we meet again, my beautiful little boy. I love you.

KPM


Advanced
Hawaii USA
Member since 1/18/07
Posts: 1634





Date: 11/27/12 6:51 PM

Hey, maybe when they ship it back it will be an F600 for your trouble!!

------
Let's just say all modern sms are well represented in my studio.

Sonoma33


Intermediate
California USA
Member since 5/10/09
Posts: 1851





Date: 11/27/12 7:15 PM

Just want to reassure you that both Ken's and JUKI stand by their products, so I'm CERTAIN if will be fixed to your satisfaction.

Juki contacted ME about a possible problem with my TL2010Q earlier this year. They sent me a return label and the same day their received my machine they sent me a new machine. I would not have even known about the issue if they had not reached out to me. A certain part in a group of machines that were manufactured when mine was had some issues, and so they simply replaced my machine.

Anyway, it is such a bummer to have to get a machine fixed--I've had issues with new machines before too. BUT, knowing you bought a really great machine/brand from a reputable dealer is really helpful.

------
Berninas 830LE ♥ Artista 630PQE ♥ 930 Record ♥ Juki TL2010Q ♥ Pfaffs Creative Performance ♥ Passport 2.0 ♥ Singers 221 ♥ 301 ♥ 500a ♥ Kenmore 1040 ♥ Elna 'Grasshopper' ♥ Tacsew T500 ♥ Babylock Evolution

Besprizornye

Intermediate
Member since 11/13/12
Posts: 4



Date: 11/27/12 7:51 PM

Thanks so much! I know in the scheme of things this is not a huge problem - nobody died, but again, what a bummer! And yes, the people I spoke to at Ken's were really nice/helpful! I just hope they have fast turnaround time!

------
http://www.etsy.com/shop/IVANandLUCY?ref=si_shop

Mufffet


Intermediate
Vermont USA
Member since 8/14/05
Posts: 11174





Date: 11/27/12 9:00 PM

You are going to get service from Ken's. You made the right buying choice - there are several good dealers out there on the web. I hope you get your machine or a replacement back very soon, and happy sewing for a long time! :)

------
"Be kind whenever possible. It is always possible."
--Dalai Lama

I have sewing machines

SewPerfect


Advanced
North Carolina USA
Member since 1/6/04
Posts: 191



Date: 11/28/12 0:13 AM

I ordered a Juki 600 'show model' from Ken's earlier this year, it malfunctioned after just a few days, they also sent a label and shipped another one out. The 2nd one also malfunctioned, the first day. Needless to say I became a non fan of Juki because of the issues. I decided to purchase a Janome instead and love it! I can definitely sympathize with you, newbie or not, a bummer machine is a bummer machine! The folks at Ken's are really nice, they didn't even flinch when I told them I wasn't going to try a 3rd Juki and refunded my monies. I purchased via Amazon. I do hope your 2nd machine gives a better performance than your first! Best, Ani

------
Happy Seams to you....until we meet again!
In the corral: Pfaff Quilt Expression 4.2, Bernina 931 Record, Brother PQ1500S, Brother XR1355, Singer 15-91, Singer 221 Featherweight, Pfaff serger

Besprizornye

Intermediate
Member since 11/13/12
Posts: 4



Date: 11/28/12 8:05 AM

Oh, snappers - I really hope the issue is sorted when I get the machine back! How did your machine malfunction? I was considering the Janome Memory Craft, but unless I am mistaken, it doesn't have a free arm. I have a local shop here in Louisiana that sells Janomes - if it doesn't work out with the Juki, I might go that route too. And yes, the people I have dealt with at Ken's could not have been more helpful!

------
http://www.etsy.com/shop/IVANandLUCY?ref=si_shop

Vicsguy


Advanced Beginner
Ohio USA
Member since 5/17/09
Posts: 224



Date: 11/28/12 8:20 AM

I had the same problem with my F-600 I purchased from Ken's. I had sewn only one garment when it failed. I spoke with a technician who first suggested I sand the rough edges off the bobbin carrier. That didn't solve it so they agreed to send me a new bobbin carrier. I believe it was a timing issue which is what caused the rough edges on the bobbin carrier anyway. It just felt out of time to me.

After several days (8) I found out that part never shipped so they sent me a new machine when I expressed my disappointment. I've had no problems with version 2.

SewPerfect


Advanced
North Carolina USA
Member since 1/6/04
Posts: 191





Date: 11/28/12 10:28 AM

Quote: Besprizornye
Oh, snappers - I really hope the issue is sorted when I get the machine back! How did your machine malfunction? I was considering the Janome Memory Craft, but unless I am mistaken, it doesn't have a free arm. I have a local shop here in Louisiana that sells Janomes - if it doesn't work out with the Juki, I might go that route too. And yes, the people I have dealt with at Ken's could not have been more helpful!


The first one the needle threader broke and the thread cutters stopped working, then I started having issues with stitch quality. The 2nd one the thread cutter malfunctioned right off the bat, guess I just got a couple of lemons? I know shipping electronic/computerized machines can be tough on the machine, especially if the shipper doesn't handle the box as a fragile item.

I sold a Viking Designer SE last month and when the buyer received it the feed dogs had become partially dislodged during shipping costing the buyer $100 to have repaired, which I paid for because I didn't want the buyer to think I had sold the machine in that condition!

I highly recommend spending your dollars locally if at all possible, it keeps the small business in business plus you have help at hand if needed. I know it might cost a bit more but to me it is worth every penny.

Let us know how the 2nd one holds up! Ani

------
Happy Seams to you....until we meet again!
In the corral: Pfaff Quilt Expression 4.2, Bernina 931 Record, Brother PQ1500S, Brother XR1355, Singer 15-91, Singer 221 Featherweight, Pfaff serger
Printable Version
* Advertising and soliciting is strictly prohibited on PatternReview.com. If you find a post which is not in agreement with our Terms and Conditions, please click on the Report Post button to report it.
Online Class
Clone Your Favorite Garment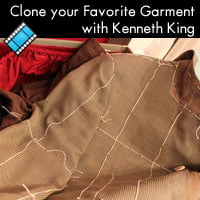 Online Class
Beginners Guide to Sewing Jackets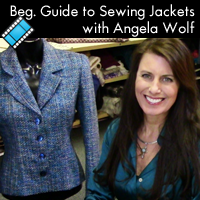 McCall's M6017

by: gdgtmma
Review
DVD - Will this fabric work for you?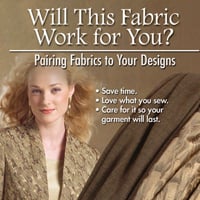 More Info
Victoria Jones Collection Men's Classic Hawaiian Businessman's Aloha Shirt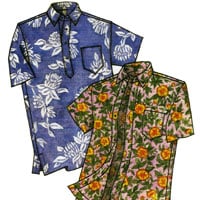 More Info
McCall's 6218

by: carrie1858...
Review