norellis

Member since 12/5/12
Posts: 1



Date: 12/5/12 2:09 PM

I have been sewing for over 30 years and have (ooops HAD) my old faithful that gave me endless hours of enjoyment. Well………. Sandy put an end to all that. So now I need to start anew and am looking to treat myself to an embroidery sewing machine – would like some recommendations. Have read threads on Dreamweaver, Pfaff Creative, Ellisimo Gold.
Right now we are still trying to put together the pieces and get rid of the mess that 7 feet of the ocean & sewage left in our basement where my workroom was. I have calculated right now having to get rid of over 200 yards of fabric … yes I am an admitted fabriholic! Pics show the havoc Sandy set upon my workroom.
So, as we navigate through FEMA & insurance to see how we will proceed with our recovery process I am hoping that a few scheckles will become available to treat myself to a gift I have put off for quite some time between kids tuitions & everything else we do as parents.
Ladies, please, please chime in with your input & if you happen to hear of any phenomenal deals let me know. I have already spoken to a dealer here in NYC & hopefully replacing my industrial juki overlock at a fair price.


DollyS

Member since 11/7/05
Posts: 47
Skill: Advanced



Date: 12/5/12 2:28 PM

So very sorry to hear your Sandy story. Thank goodness your items are replaceable. I have only used Pfaffs for embroidery. My first one was a 7570 loved it. Traded it for a 2140 still have and I love it. However, you might want to look for one that uses a usb to transfer your designs (just a thought) this seems easier and more readily available than the cables. Good luck in your search and I hope you are back to a new normal soon.

KPM


Hawaii USA
Member since 1/18/07
Posts: 2052
Skill: Advanced



Date: 12/5/12 2:49 PM

I'm so sorry you have lost so much and are having to deal with all of that on top of holiday hectic time. We take so much for granted, but a loss like yours puts everything in perspective for the rest of us. I'll be thinking about you in your studio reconstruction. I hope you can put a positive spin on it and enjoy all the newness ahead.

When you take your test drives, be sure to have fabric swatches of the types of sewing you do to try, and label them as to which machine produced each stitch. If you can, print out a comparison table of features ahead of time, and see the ones unique to each. Thread the machine, wind a bobbin, sew a buttonhole, set it up for embroidery, try one and then go back to plain sewing again. Try free motion if you are into quilting. Floor it to test speed. Try securing stitches, reverse, and auto cutters to see how they all behave. See how many feet come with it and what you'd want to add.

As to the machine, there are several you should test drive, and take your time doing so. This not only familiarizes you with the machine, but you'll get to know the dealer so you can choose one you trust from both a selling and a teaching point of view. If I were buying today, at the top of my list would be the Pfaff Creative Performance (check out the Purple Haze message board here) and the Pfaff Creative Sensation. From Babylock there's the highly praised Ellisimo Gold, but be sure you don't mind the whopping size of it, which places the needle further back than you're used to. Plus there are several other nice BL embroidery machines if the Gold is out of reach. The Viking Ruby and Diamond Deluxe are both wonderful machines to try. You should also read about the Janome models here and check them out, but it's the one top brand I have never owned, so can't personally comment. Berninas have a huge following and a new 7 Series of machines; the 750 and 780 do embroidery. A word of caution - Bernina has had trouble with their new releases in recent years and their firmware updates are causing woes, so tread carefully and read all you can on the model you like.

In the most bang for the buck category, I would recommend the Pfaff Creative Performance, the Viking Ruby, one of the mid range Babylocks and the Bernina 580. I'm sure you'll get more answers and folks recommending used machines, but if I were you I'd go new if you can.

There's another possibility, if your insurance money will stretch that far: choose one sm for its pure sewing enjoyment and ability, and a 2nd machine as a dedicated embroidery machine. Heck, I'd throw in a good serger too if possible. Having good equipment to get you back on your feet would be a wonderful start. Fabric and notions are easier to afford along the way. Best of luck to you, and let us know what you choose. It can be a trying process but such a worthwhile one, and even fun.

------
Let's just say all modern sms are well represented in my studio.

quiltingwolf


Member since 12/15/02
Posts: 6973
Skill: Intermediate





Date: 12/5/12 3:03 PM

That must have been awful for you. I just couldn't imagine it. We had dire warnings here in MD for for a lot of us it never came to pass. You listed three of the best machines out there. I would also consider the Janome 12000. It's awesome too. I have the Janome 10001 and can attest to their quality and performance.

------
quiltingwolf.blogspot.com

SandiMacD


USA
Member since 2/8/09
Posts: 2563
Skill: Intermediate



Date: 12/6/12 6:39 AM

My heart goes out to you. Sounds like you are looking forward to a new future of sewing machine buddies. Enjoy taking some time and testing them out. I think that is half the fun!

------
sewing brings joy and meaning to my life...

jzygail


Maryland USA
Member since 11/2/06
Posts: 897
Skill: Intermediate





Date: 12/6/12 6:52 AM

Ohhhh. (that came right from the gut). I'm so sorry. I mean, I'm glad because obviously you and your family are all right, but still. As a fellow "sewing stuff is in the basement) person, I feel for you.

I don't have any truly helpful suggestions, as my sewing is pretty much concentrated on vintage and antique machines, but I can well appreciate the horror of finding your workshop in such a state.

PattiAnnJ


Ohio USA
Member since 12/3/06
Posts: 8124
Skill: Advanced

3 members like this.




Date: 12/6/12 11:44 AM

I guess we all have different priorities.

I would want my home clean, sound and safe before purchasing hobby/craft equipment.

However, if this is for a business, then test drive until you are happy with the machine as well as the dealer.

------
"Improvise, adapt and overcome." - Clint Eastwood/Heartbreak Ridge

"Isn't it a shame in today's world you can't tell the truth. If you tell the truth you're abrasive. If you lie you're charming." - Bob Huggins/College Basketball Coach

Twizard

Member since 2/11/12
Posts: 315
Skill: Advanced



Date: 12/9/12 1:00 AM

I can sympathize greatly with you. I went through Katrina. It sucks. Sorry for your loss and experience. I recently got to test drive the dreamweaver in a class I took. Beauty of a machine. There are three options, so think about it. Pfaff creative is awesome too. Let us know what you get

------
Pfaff 1471 and Passport 2.0, janome 8050, bernina 830LE & 580, Viking H 100Q; sergers singer quantum lock 5, baby lock protege, pfaff 794

Artsewer

Member since 3/2/11
Posts: 2199
Skill: Intermediate



Date: 12/9/12 2:39 AM

So terribly sorry for all your loss. Looking forward to something that you like, need and enjoy is one way of keeping your self feeling positive. Good for you!
I have several dealers I can PM you about in NYC area.
The Elissmo Gold is a smooth sailing machine, one of my dealers is always running the embroidery for store and class samples. I dont have it but its pretty quiet and the stitches are really beautiful.
Bernina because I have the 635 with embroidery and now a 750 without, I can tell you the the embroidery on the 635 is as impressive and easy as the sewing part of the machine.
The 750 is a powerhouse with so many excellent features. I have had mine for several weeks. The tension needed tweaking but now it is running perfectly. I do not know about the embroidery unit on this model, but people love their 830's and the 750 uses the same module.
The Pfaff Creative's are also very nine machines. The Viking TOL and the Ruby I have been told by another sales person how much she loves her Vikings.
A friend of mine has a Janome 12000 and she loves the embroidery part of the machine but does not care for the sewing part.
You have to take the time to test and test some more. Let me suggest keeping a chart. Because as you look at machines its easy to get confused.
Good luck with everything.

------
Bernina 780, 635E, 1630, Juki 2010
Serger 1100DC
Printable Version
* Advertising and soliciting is strictly prohibited on PatternReview.com. If you find a post which is not in agreement with our Terms and Conditions, please click on the Report Post button to report it.
Online Class
Clone Your Favorite Garment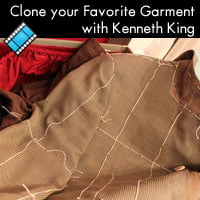 Online Class
The Contemporary Couture Jacket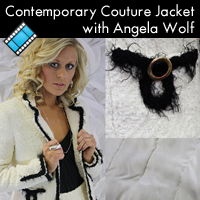 Self Drafted Pattern 17498-1004

by: SueT
Review
Colette Patterns 0003

by: MariannaSe...
Review
Fit For Art Tabula Rasa Jacket Pattern
Pattern Details
PerfectFuse Sheer White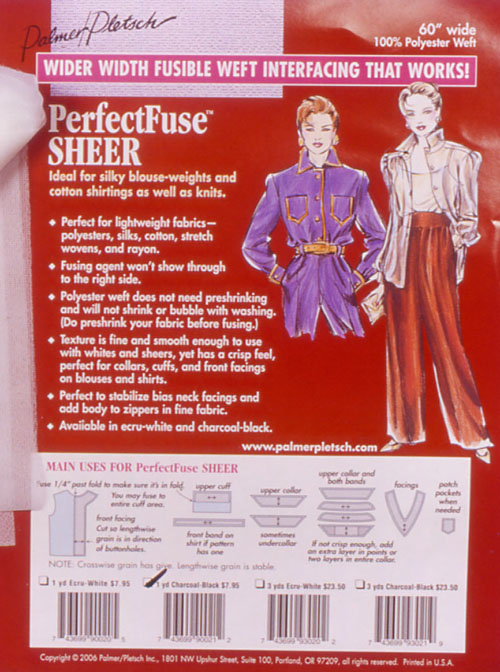 Pattern Details