Learn To Sew


Member since 4/12/05
Posts: 12682
Skill: Advanced Beginner



Date: 12/5/12 6:37 PM

I am sewing the binding strips together. Everything I see says to join them by layng one horizontal and the other verticle, right sides together. Draw a line from corner to corner and sew on the line. Trim to 1/4 and tirm dog ears if any. Ok, but this method takes me forever.

Why not sew them together like joining border strips? It comes much more natural for me and I do a better job. I cut my strips at a 45 degree angle like I do for the borders. I then pin, and if straight and matching, I sew together. I often have to adjust them a few times to get them right. What I end up with is a very nicely joined long strip with seams at 60 degrees.

When doing it the "traditional" way, I had a mess and just sewing 6 strips together took me an hour. It does not come naturally to me to do it this way.



------
Bernina 630, Bernina embroidery module, Pfaff 2036, Bernina 1200DA serger, Unique Sewing Cabinet 450L

Miss Fairchild


USA
Member since 8/24/02
Posts: 7936
Skill: Advanced





Date: 12/5/12 6:48 PM

The reason why you sew them on a diagonal is because they are then on bias, which looks nicer. Your eye doesn't travel from a horizontal line directly across to another horizontal line in the binding. Doing this way also forces you to miter the corners; something you wouldn't get with the second way. Mitered corners look much nicer, because, again, you don't see horizontal lines. And mitered corners are what quilt show judges look for; it's a criteria.

If you are having problems, why not mark on the strip where you have to sew? And sewing six strips together (252", which is a pretty good sized sofa quilt) is not common for what I do. I usually have to sew five strips for a 54" sofa or a 40x68 hospice quilt.

------
"Play the cards you are dealt, but choose who is sitting at the table"..AARP magazine

SEE MY ETSY SHOP HERE: http://www.etsy.com/shop/AuntMaymesAttic
My blog: http://auntmaymesattic.wordpress.com/

goodworks1


Illinois USA
Member since 7/19/03
Posts: 3813
Skill: Advanced





Date: 12/5/12 6:52 PM

Quote: Learn To Sew
Why not sew them together like joining border strips? It comes much more natural for me and I do a better job. I cut my strips at a 45 degree angle like I do for the borders. I then pin, and if straight and matching, I sew together. I often have to adjust them a few times to get them right. What I end up with is a very nicely joined long strip with seams at 60 degrees.


I'm not following what you are doing here?

60 degrees?

I think they both end up with 45 degree seams, right? The point is the angled seam to reduce the bulk in one spot along the edge of the quilt as you bind. If one works better for you than the other, then just do it.

Personally it's a big shortcut for me to not have to precut 45 degree angles in the correct direction and then figure out exactly where to overlap them. Matching up the square cuts on the L shaped horizontal/vertical pieces and then sewing corner to corner is way easier for me. No marking. Easy to test before stitching. No angst.

But do what works for you.


------
blog: goodworks1.wordpress.com


jannw


Washington USA
Member since 9/3/06
Posts: 8552
Skill: Intermediate





Date: 12/5/12 6:55 PM

Thank you for asking this! I was unaware that you don't sew them straight together....hopefully, by tomorrow, I will be able to use this info for quilt number 2!

BTW, every time I have to join bias strips, it always takes more than one try...I always get one higher than another..

------
2009-113.25 yds
2010-115.5
2011-80.25+30+donated
2012 86.3 yds..
2013 21.0
Everyone who sews seriously has a stockpile of fabrics, because it is natural to purchase more than can be sewn in any one season" Singer, Timesaving Sewing, 1987



SewBusy63


Member since 12/10/07
Posts: 5013
Skill: Intermediate





1 member likes this.



Date: 12/5/12 7:01 PM

Since your quilts won't be judged by the quilt police, do it how it works best for you. Just remember to use smaller stitches like when you are piecing. If you want to do it the "correct" way, then fold the corner over, iron it to for a crease for your seam line. No marking needed. I never mark mine, just eyeball it.
-- Edited on 12/5/12 7:03 PM --

------
~Diana~

Bernina 830E 💕 Bernina 1150MDA serger

✝The Lord is my Light and my Salvation: whom shall I fear? The Lord is the strength of my life; of whom shall I be afraid? Psalm 27:1✝


AminaHijabi


Member since 10/22/10
Posts: 1181
Skill: Advanced Beginner



Date: 12/5/12 7:07 PM

quilt class people told us that in 99% of cases we should in fact join our border pieces the same way you join your binding pieces (just, no fold in the border pieces) so that both the borders and the binding have diagonal lines where there are intersecting seams. In the case of the binding this is extra important because, as was said, the diagonal when folded reduces bulk in the seam.



joining border strips youtube video
-- Edited on 12/5/12 7:07 PM --

PortlandMaine


Maine USA
Member since 1/29/11
Posts: 2275
Skill: Advanced Beginner

1 member likes this.




Date: 12/5/12 7:08 PM

Do what feels good and perfect that!

------
Quilting up a storm!


Jennifer Hill


Alberta CANADA
Member since 4/11/02
Posts: 1507
Skill: Advanced



Date: 12/5/12 7:18 PM

As others have explained, binding strips joined with a bias seam spread the bulk over linear distance, resulting in a smoother binding. It doesn't matter how you cut and sew this bias seam - do what works best for you.

Of course, I had to learn this lesson the hard way. Being self-taught, I had no one to explain why the bias seam was better than a straight seam. So, on a few of my early quilts I just used a straight seam. Sure enough, Murphy's Law came into play, and I ended up with a fat bulky seam at every corner....

However, after quilting for almost 40 years, with probably more than 100 quilts completed, I still cannot comprehend any rational reason to join border strips with a bias seam. There is no bulk with which to contend, prints are much more difficult to match (should that be necessary), and it uses wayyyy more fabric, particularly on large quilts. I've never been marked down for straight seamed borders at quilt shows, and have even won several ribbons at the national level.

Jennifer in Calgary

Learn To Sew


Member since 4/12/05
Posts: 12682
Skill: Advanced Beginner





In reply to Miss Fairchild <<



Date: 12/5/12 7:23 PM

Miss F,
I do miter the corners on the bindings. Not the borders, though. Maybe my next quilt.

It seemed odd to cut them for the borders one way and then another way for the bindings. Why not do both the traditional way, then and forget the cuts at 45 degrees for borders?

I needed some of the 6th strip, but not much, so I added it on. I would rather have too much when I get to the end and not have to cut and add more. I watched someone do this and she was NOT happy to have to add these extra 3-4 inches so she could join her quilt bindings together.

I will end up with 15+ inches I do not need, but that is fine. I will add the to the scrap pile for another quilt in the future.

I do mark the strips with disappearing ink and then pin and sew. Then if ok, I trim to 1/4 inch and press open.

------
Bernina 630, Bernina embroidery module, Pfaff 2036, Bernina 1200DA serger, Unique Sewing Cabinet 450L

Learn To Sew


Member since 4/12/05
Posts: 12682
Skill: Advanced Beginner





In reply to Jennifer Hill <<



Date: 12/5/12 7:32 PM

Congrats on your wins. That is wonderful.

I understand spreading out the seam so it is smoother. I agree this is the way to do it. I just could not figure out why I had to do one this way and the other another way, when they end up about the same on the quilt.

Do you "walk" the binding strips around the quilt first, making mitered corners as if you were sewing? I was taught to do this, so I did not end up with a joined seam at or close to a corner. The ideal spot is at least 3 inches away from a corner for a joined seam. Not closer. So far, I have done ok. I must remember to do this before sewing mine down. It helps with placement.

I have seen what it looks like if you get a joined seam at a corner. A huge amount of bulk and it is not pretty.

------
Bernina 630, Bernina embroidery module, Pfaff 2036, Bernina 1200DA serger, Unique Sewing Cabinet 450L
Printable Version
* Advertising and soliciting is strictly prohibited on PatternReview.com. If you find a post which is not in agreement with our Terms and Conditions, please click on the Report Post button to report it.
Online Class
Beginners Guide to Sewing Jackets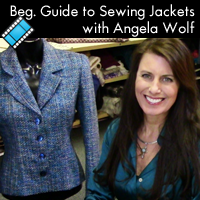 Online Class
All About Buttons and Buttonholes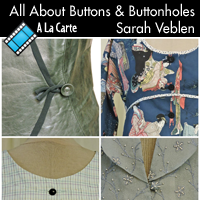 Butterick 5954

by: catintheha...
Review
Sewing Workshop Inventor Shirt Pattern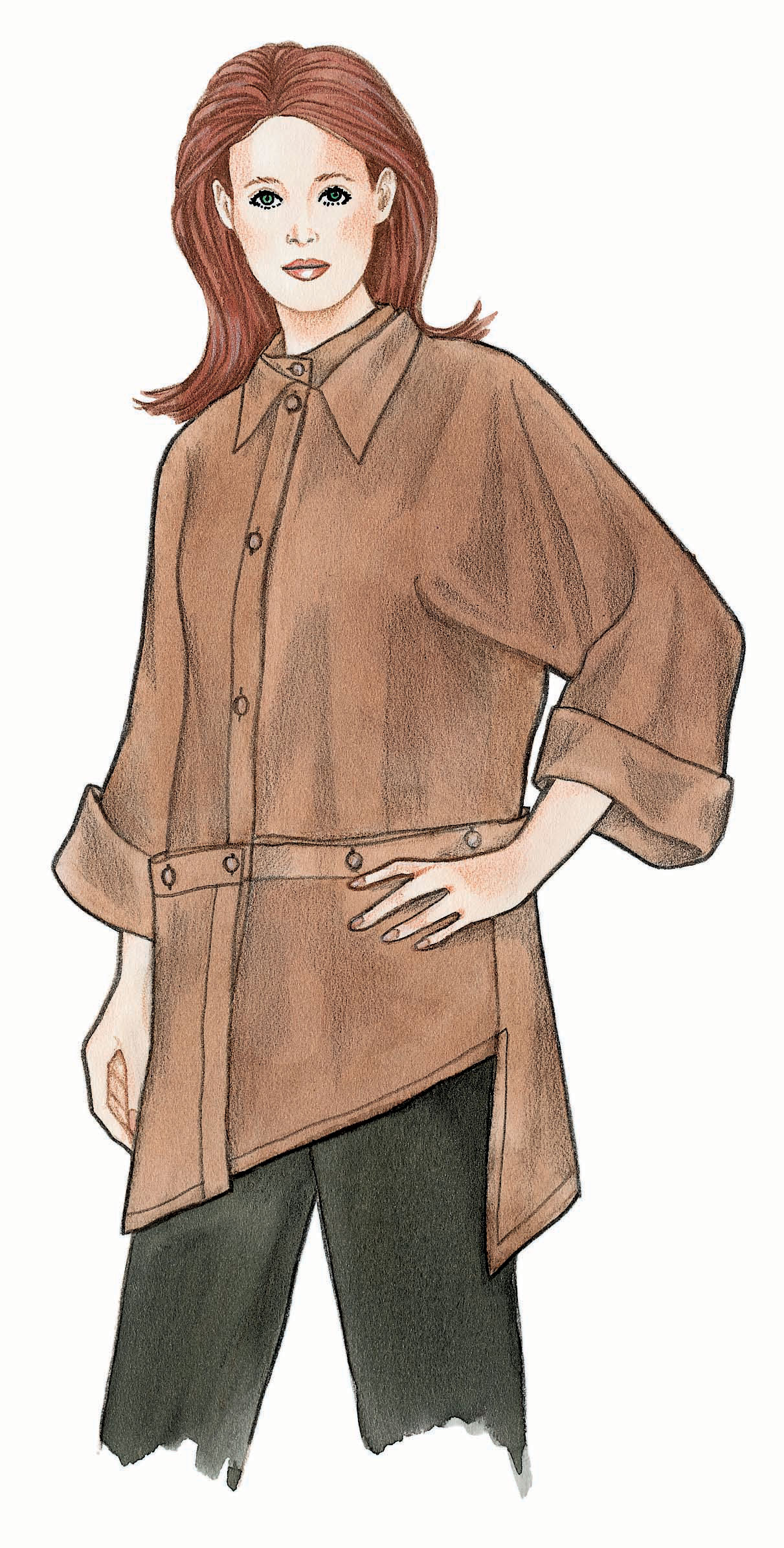 Pattern Details
ADVANCED SLEEVE - A CD Book by Kenneth King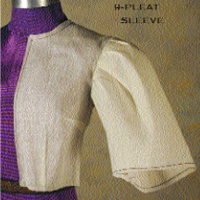 Pattern Details
Serendipity Studio Sew Serendipity Bag (book

by: French.Sea...
Review