Vintage Joan


Ontario Canada
Member since 7/16/07
Posts: 12777
Skill: Intermediate



Date: 12/10/12 9:50 PM

I suck at house-cleaning. I was just standing there hacking away at what I sometimes refer to as cleaning the kitchen floor

when it hit me that this may be a personality-related thing more than a laziness thing. If you're a linear, house-always-tidy type, please don't join this discussion except to give happy thoughts.

This is intended to be a discussion a bit like the "tortoise" sew along I started, where people who are a bit off on their own tangent can share ideas and inspire one another.

Here are some thoughts that just came to me (again, if you're feeling judgmental, please don't participate here):

1. I don't really know how to clean well -- I never really learned. My mother did the major house-cleaning at our house. My father was tidy and kept spaces in order, and also did the dishes, took out the garbage, etc. But my mother was the usual one to wash floors, scrub sinks, etc. She occasionally (not consistently) told me, "sweep the floor," "wipe down the counter," "vacuum the rug," etc. But I was never really taught cleaning techniques.

2. My physical coordination is not stellar -- hence the "hacking away" image.

3. I feel judged about these things. Perhaps with very good reason, but I do want to learn. The idea of having a house that is fresher and more aesthetically satisfying pleases me. ...Not that I would trade a sparkly house for something I rank more highly (a deep conversation with a friend, time spent creating something, etc.).

4. I need a house-cleaning approach that matches my mostly non-linear, creative personality.

Any suggestions from those who are of a similar personality type? I want to get better at this, but I want to find a way to make it my own, if that makes sense. A way to make it feel like an act of creativity, perhaps?

Yeah, I know, this sounds totally weird to many of you.

A few of you will know exactly what I'm talking about.

-- Edited on

12/10/12 9:59 PM

--

------
my shield and my very great reward ~ Gen. 15:1
~ ~ ~ ~ ~ ~ ~ ~ ~ ~ ~ ~ ~ ~
"Some people are so poor, the only thing they have is money." ~ Seen on a t-shirt worn by a young missionary in India

threaddy


Wyoming USA
Member since 4/22/09
Posts: 2945
Skill: Advanced



In reply to Vintage Joan

2 members like this.



Date: 12/10/12 10:02 PM

Get a steamer. it will revolutionize your cleaning.

------
"The problem is not that there are problems. The problem is expecting otherwise and thinking that having problems is a problem." Theodore Rubin
"Life isn't about finding yourself. Life's about creating yourself." George Bernard Shaw
Dan 9:24-27

Bernina vintage and computerized, Bernina and BL sergers , BLcoverstitch (a stray Pfaff and Viking followed me home too)

Vintage Joan


Ontario Canada
Member since 7/16/07
Posts: 12777
Skill: Intermediate



In reply to threaddy

Date: 12/10/12 10:04 PM

A steamer -- the hand-held kind, for sinks etc.? Tell me more. This sounds fun.

What's so revolutionary about it?

------
my shield and my very great reward ~ Gen. 15:1
~ ~ ~ ~ ~ ~ ~ ~ ~ ~ ~ ~ ~ ~
"Some people are so poor, the only thing they have is money." ~ Seen on a t-shirt worn by a young missionary in India

quiltingwolf


Member since 12/15/02
Posts: 7369
Skill: Intermediate



In reply to Vintage Joan

3 members like this.



Date: 12/10/12 10:33 PM

hire a maid lol. I would if I could afford one.

------
quiltingwolf.blogspot.com

Mel.J


Victoria Australia
Member since 7/30/02
Posts: 2952
Skill: Intermediate
Body Type:


3 members like this.




Date: 12/10/12 11:23 PM

I can relate.

I don't think I'm particularly arty - more of the absent-minded professor - but the problem is similar.

A teacher once spoke to me harshly after saying 'mop the floor' & it took a long time to get over the idea that there's a 'right' way to do it. One day I asked one of my practical friends, and her advice was 'as long as the floor gets wet you're doing it fine'.

For me it's because the part of my brain I enjoy is not engaged at all when cleaning. Listening to audiobooks while cleaning was a revelation. (mush easier to get started and not distracted)

Music helps lots of people to get going. If art is your thing, maybe thinking of creating a design on the floor with the mop -like the Japanese meditation practice where they write haiku on concrete with mops?

Flylady has a podcast download that talks you through an hour of basic cleaning with lots of encouragement. It's corny but it's worth a try.

You're not the only one!

------
Mel (Melbourne, Australia)

STL Mom

USA
Member since 4/14/07
Posts: 51
Skill: Advanced Beginner
Body Type:


2 members like this.




Date: 12/10/12 11:28 PM

A book I really like is Home Comforts by Cheryl Mendelson. She is a very linear, organized person, but she did a good job of convincing me that cleaning in a more structured way would make it easier, not harder.

Home Comforts

Marla Cilley (aka the Flylady) has books and a website to help people who are easily distracted get their homes cleaned up. She is a little cheesy but a lot of her tips work, for instance she talks about "home blessing" instead of housework which is a way to reframe your attitude. The idea is that you appreciate having your home instead of resenting it for making so much work for you!

Sink Reflections

Sonoma33


Member since 5/10/09
Posts: 2008
Skill: Intermediate



In reply to Vintage Joan

4 members like this.



Date: 12/10/12 11:57 PM

It took me YEARS to get over an OCD mother who focused on a clean house and hair. I don't 'curl' my hair--often I don't even bother to blow dry it. I am so over having an upset stomach if someone unexpectedly stopped by and my house wasn't immaculate. I mean, it is at times quite clean, and it is as times very messy. It's a house. We live in it. My mom used to keep me out of school to help her clean (and I clean really well) when I was in grade school if my aunt or someone equally 'important' was coming to town.

I love it when my house is clean. BUT, I also love it, and think it is more important to have time for friends, my daughters, creative outlets. Life is too short to worry about a perfect house all the time. I want my kids to enjoy the holidays and not be stressed out because mom is freaking out that the house isn't clean enough for the guests about the arrive. And YES, they have seen that mom. I'm so much more relaxed now--not perfect, but much more realistic.

My youngest daughter is a DISASTER. It IS her personality. She is extremely talented artistically--she can draw and write amazing stories. When she was 6 we took her on a trip to Europe. When we came home she had decided when she was 18 she was going to move to Paris. She called up my mom and asked her if she would move with her to keep up her house. My mom got the biggest kick out of that! She understood at age 6, she will need a housekeeper.

I have a cleaning crew that comes in once a week. I am lucky to be able to afford it. We 'clean' for the cleaning crew. My kids know how to pick up for the cleaning crew. They know how to do laundry, wash dishes, wipe counters and sweep. Not sure beyond that what they know or care about cleaning.

------
Sewing machines make me happy. I like sewing with them, cleaning them, petting them, gazing longingly at them.

marec


Arizona USA
Member since 5/11/08
Posts: 5547
Skill: Intermediate
Body Type:




Date: 12/11/12 0:13 AM

Oh Joan, I feel for you. I am a tidy person and like to have a clean house, but am married to someone much like you describe yourself. He loses stuff because he doesn't have a mental map of where things are, or where to put things. He lives inside his head. It frustrates him, and he sometimes feels as though he should help more around the house. I agree :-)

You don't need to do it all at once. I suggest you change a few habits-clean the bathroom sink and mirror every other day, and maybe add in another task in a week. After a few months, you will have integrated some housecleaning on a daily basis which won't feel so overwhelming. I also make some jobs easy---there is no reason to clean the whole fridge if it is just the vege bins that need it.

What do you hate most about cleaning?

------
my blog: http://kf-biblioblog.blogspot.com/
Stylish 60- http://www.pinterest.com/maresea/style-evolution/

Saya


NETHERLANDS
Member since 7/18/08
Posts: 262
Skill: Advanced Beginner

1 member likes this.




Date: 12/11/12 1:40 AM

Not an artsy type, but both me and my boyfriend are terrible at keeping the house clean and tidy. Sometimes I have it all cleaned up and tidy when there is people visiting, and one day later it will be a mess again. We have too much stuff, too little storage place and not enough time I guess...

I work more hours then my boyfriend, so its his job to clean (he's worse then me), which gives me someone to blame if its not cleaned. Preferably we would have a maid.

What also helps is to have someone help you. My sister came over to help clean up some of the huge mess in the house and later in the storage room downstairs. She was quite structured, which helped. I, on the other hand, would be doing one thing, then my sis would say 'can you do this?', after which I would run into this other thing that needed doing (etc) and my sis would look up and say 'what are you doing?'

Seems like I really need someone to keep me focused. I haven't normally unfortunately. Still need to make a checklist for my boyfriend, which might actually work great for me.

The strangest thing is, I once worked a summerjob in housecleaning and I wasn't that bad at it. Guess its different when you do it for someone else within this certain timeframe.

wendyrb

California USA
Member since 12/30/11
Posts: 4101
Skill: Advanced
Body Type:




In reply to Vintage Joan

1 member likes this.



Date: 12/11/12 1:44 AM

The thought has occurred to me before, maybe we really are twins separated at birth.

Quote:
A few of you will know exactly what I'm talking about.


I look forward to reading this thread and posting a bit, but I'm making pillowcase at the moment.

------
Always keep your words soft and sweet, just in case you have to eat them. Andy Rooney

Pfonzie- my honey Pfaff Creative Performance and Pfaff Passport, Bernina 930 and 830, Evolution and Enlighten sergers
Printable Version
* Advertising and soliciting is strictly prohibited on PatternReview.com. If you find a post which is not in agreement with our Terms and Conditions, please click on the Report Post button to report it.
Online Class
Pattern Work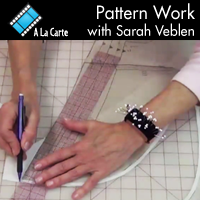 Online Class
Bust Adjustments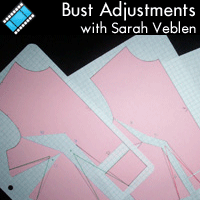 My Image Magazine M1304

by: neufy
Review
Sewing Workshop Chicago Jacket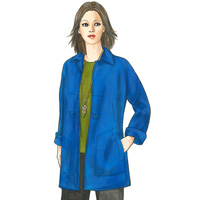 Pattern Details
You Sew Girl Carry All Pattern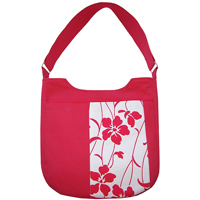 Pattern Details
Butterick 5885

by: Riversmock...
Review