loti


Florida USA
Member since 5/27/04
Posts: 3634
Skill: Advanced

4 members like this.




Date: 12/11/12 4:24 PM

Do you have some jellyrolls lying around the house that you haven't done anything with?

Looking to free up some space in the fabric stash?

Want to see how fast you are?

Who would like to participate in this friendly competition inspired by the Youtube video Missouri Quilt Co? The girls in stash decided it would be a fun thing to do in the middle of the stash contest (a little friendly repetitive sewing to release tension).

According to the video, it is achievable to join the jelly roll strips in less than an hour.

You can time yourselves and post your times on the site, and we'll gather them all up at the end and you can be QUEEN of the jellyroll race.

THE JELLY ROLL
40 - 2.5" x 44" strips of quilting cotton (whichever pattern or company you want, just make sure they are these dimensions so we are on a level playing field)

You can buy a roll or cut your own to these dimensions


THE PROCESS
- Join all the strip ends to each other at a 45 degree angle and trim the seam allowance.

- Cut 18" off the first strip, to stagger the diagonal seams

According to the video at the 7:35 mark this is the official start of the race.

- Start with both ends of the very long strip, and join the ends together. When you come to the fold, cut it. Repeat.

You should end up with a finished top aprox 50" x 64"

Are you up for a race?


RESULTS:
2 hours 26 minutes - MP
2 hours 13 minutes - 1934 Featherweight, 2 Bob, Moda Classics, Holly Taylor
1 hour 56 minutes - Brother 260, Super Streamliner, 2 Bob, 2-2.5 SL
1 hour 50 minutes - Bernina 530, 1 Bob, 2.4 SL, Noodle Batik Blue (63"x64")
1 hour 45 minutes -1950 Singer 15-91, 2 Bob, The Keira
1 hour 43 minutes - 1946 Singer 201-2, 2 Bob, The Kaitlin
1 hour 43 minutes - Viking Sapphire, 2 Bob
1 hour 23 minutes - Singer 20u industrial, 1 Bob, 2.5 SL

58 minutes 39.7 seconds - Bernina 635, 2.25 SL


"Bob" - number of bobbins changed while racing
"SL" - Stitch Length


Who knew you could finish a quilt top in a day?






-- Edited on 1/20/13 7:50 PM --

------
"A girl should be two things: classy and fabulous."
Coco Chanel

Stash Sewn in 2011 148.5 Yds
Stash Sewn in 2012.... counting...

http://adonising.blogspot.com

Franksdottir


Member since 4/25/08
Posts: 3292
Skill: Advanced Beginner





3 members like this.



Date: 12/11/12 7:01 PM

I have made three of these already and am making the fourth, although there must be something wrong with me because it takes me A LOT longer than an hour.

I cannot leave the fabric trailing on the floor because of the cats, so it does take me more time to straighten it while sewing, but still, I don't even the first part done in an hour.

Also, if I have a time limit I feel sick to my stomach from the tension so I never try to race and don't join things which would make me tense. This is my pleasure and I don't want it spoiled.

That said, I LOVE these!! I love seeing how they come out, bit by bit, I like the simplicity of it, and it is a wonderful way to get a quilt top.

------
Barb

Sharon1952


Board Moderator
Massachusetts USA
Member since 7/1/08
Posts: 3367
Skill: Advanced



Date: 12/11/12 7:37 PM

I made one of these last winter and it was less than an hour from start to finish. It makes a large crib sized quilt, but you can add borders. I didn't like the way it looked when it was done because of how the patterns broke up on the top. It was random, but not random enough for me.

But it is a good way to use up fabric!

------
Sewing: A creative mess is better than tidy idleness. ~Author Unknown


jannw


Washington USA
Member since 9/3/06
Posts: 8552
Skill: Intermediate





1 member likes this.



Date: 12/11/12 8:26 PM

If you try it again using a purchased jellyroll, look at the way it is rolled. The one used in the video looks to have four colors together...others I've seen have two strips of the same color together and some just one. You get a better color distribution with the single colors strips...I didn't really like the look of the one made in the video, but I did like the one on the wall.

------
2009-113.25 yds
2010-115.5
2011-80.25+30+donated
2012 86.3 yds..
2013 21.0
Everyone who sews seriously has a stockpile of fabrics, because it is natural to purchase more than can be sewn in any one season" Singer, Timesaving Sewing, 1987



Sharon1952


Board Moderator
Massachusetts USA
Member since 7/1/08
Posts: 3367
Skill: Advanced





Date: 12/11/12 8:29 PM

Mine had 40 strips - 2 each of 20 different fabrics. It was also only 2" wide instead of the usual 2.5"- which may have been why I didn't like how it looked. It was a "collection" but I would never have put some of them in the mix if I were choosing. Next time I'd pick a better jellyroll!

-- Edited on 12/11/12 8:30 PM --

------
Sewing: A creative mess is better than tidy idleness. ~Author Unknown


PattyGee

Member since 11/12/03
Posts: 813
Skill: Intermediate





In reply to Franksdottir <<

3 members like this.



Date: 12/11/12 8:36 PM

I made one in October, it took me 2 1/2 hours from start to finish. Had to rake the yard etc. so lots of interruption. I am with you Barb, sewing the first seam took 45 minutes for me. But I am game to try again after the holidays! I have a jelly roll ready and waiting (well actually 3 jelly rolls, but who's counting).

------
Patty


jannw


Washington USA
Member since 9/3/06
Posts: 8552
Skill: Intermediate





Date: 12/11/12 8:38 PM

Only 2" wide...how odd! I've seen collections with 20 and 30 strips, but they have all been the 2.5"...you did lose a lot of width overall....

------
2009-113.25 yds
2010-115.5
2011-80.25+30+donated
2012 86.3 yds..
2013 21.0
Everyone who sews seriously has a stockpile of fabrics, because it is natural to purchase more than can be sewn in any one season" Singer, Timesaving Sewing, 1987



loti


Florida USA
Member since 5/27/04
Posts: 3634
Skill: Advanced





In reply to Franksdottir <<



Date: 12/11/12 9:03 PM

We don't want to make any tense, this is all about fun. I'm not sure I know anyone who can make this in under an hour (everyone I know stops to iron open the seams lol).

Sharon - I'm going to have to measure the one I bought, I think it might be 2". If it is I'll just have to mix in some white strips for fun.



------
"A girl should be two things: classy and fabulous."
Coco Chanel

Stash Sewn in 2011 148.5 Yds
Stash Sewn in 2012.... counting...

http://adonising.blogspot.com

Franksdottir


Member since 4/25/08
Posts: 3292
Skill: Advanced Beginner





4 members like this.



Date: 12/12/12 0:07 AM

With the 2.5" it comes out to about 50x64 without borders. A decent size for a lap quilt to keep in the familyroom, I think, so I may do at least one of them without borders.

Of course, the daughter was here for Thanksgiving (but for the last time, next year she and the husband are going to have Thanksgiving in their own home and I don't blame them A BIT, although we will miss them) and she saw the two most recent ones and naturally she said, in her winsomely, daughterly way, "Gee, Mama, do you think I could have one?" Whom does she think she is kidding? She knows, I know, the whole neighborhood knows that she will pick the one she wants and she will get it.

This is the same girl who goes through my stash and says, "Gee, Mama, don't you think this would make a nice skirt for me?" Been there, done that, have the scraps to prove it.

The one I am doing now I sort of got accidentally, you know how that is, crossed emails and it was here and pretty so I kept it. But it had 47 strips instead of 40, so it will still be 64" long, but it will probably be about 62" wide, or maybe even square, we will see.

I didn't finish it, so naturally cats have been sleeping on it. They are very, very pleased to have such a nice, new bed. I would be more upset except that:

a) I expected it
b) would have been shocked if they didn't
c) they didn't look so cute and pretty lying on it.

It is not as if this had never happened to me before. Seriously.

------
Barb

Michelle T


British Columbia CANADA
Member since 8/24/02
Posts: 4640
Skill: Intermediate





2 members like this.



Date: 12/12/12 2:40 AM

Oh I love this idea.

I can see doing a variety of competitions based on precuts.

What can you do with a Cake Square, Charm Pack, Turnover etc.

I got two charm packs with my secret Santa gift on the quilting board. I need some inspiration for them.

I will have to buy a new jelly roll for this current competition, but that should not be a hardship what with Christmas Sales coming up.

------
Proud parent of a Dwight International School Honour Roll Student
Printable Version
* Advertising and soliciting is strictly prohibited on PatternReview.com. If you find a post which is not in agreement with our Terms and Conditions, please click on the Report Post button to report it.
Online Class
Restyling with Exposed Zippers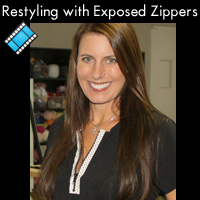 Online Class
Sewing with Slippery & Drapey Fabrics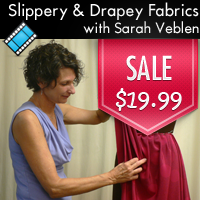 CNT 2501

by: Judy Kski
Review
Favorite Things Little Hip Skirts Pattern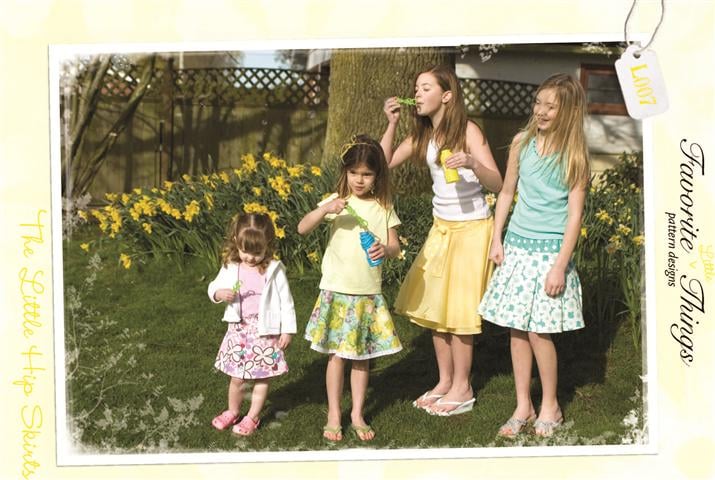 Pattern Details
SewBaby Fleece-Easy Hats Pattern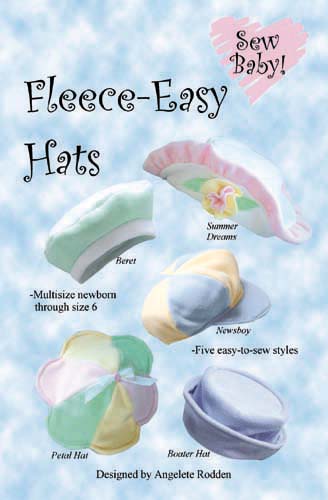 Pattern Details
Ottobre Design Magazine 05-2013-1

by: sunnysewin...
Review