Rarerose

Advanced
Washington USA
Member since 3/24/09
Posts: 132

1 member likes this.




Date: 12/15/12 9:33 PM

Are you waiting for a new Bernina from the factory? I am waiting for the Bernina 780 and was told by my dealer that it would be in this past week. NOT!!! Sound off I really need to hear your stories to know that I am not alone.

RipStitcher


Advanced
Member since 5/28/12
Posts: 2747

3 members like this.




Date: 12/15/12 9:47 PM

Ya know... I fully admit to being cynical. I've been in sales a very long time... and nothing irks me more than sugar coated BS.

When my ears hear "delays due to demand"... my head is thinking "laden with problems they can't resolve quickly!".

After I slay a few dragons in my realm (typical family crap, dental work, moving, bills... ugh)... I am interested in one of the B's. And the 780 looks interesting... so when I'm reading this stuff, it's red flags popping up in my head.

I need to go join the Yahoo groups, I guess...

Anyway... I'm sorry you're disappointed... it would have been fun to play for 2 weeks!

------
~~~YAY! ~~~ I finally published my first pattern!
See demo video on: www.BionicGearBag.com
My personal blog: www.RipStitcher.com

Wish list:
Bernina 550QE (for it's cute little footprint)
Sashiko
Ovation serger


Love my Babylock Ellisimo Gold & ElnaPress

LynnRowe


Advanced
British Columbia CANADA
Member since 3/9/09
Posts: 9293





3 members like this.



Date: 12/15/12 10:59 PM

The Bernina dealer I spoke with the other day said it's due to the problems with tensions (caused by the new bobbin system) on the 7 series. Bernina decided it was better to fix the problems before shipping out any more machines, to avoid the bad situation they had with all the problems when they first released the 8 series. Having two releases in a row laden with problems is not a good thing. Totally understandable that they want to stop now ad get things corrected.

But Panzy's companion Pal, a B530, was supposed to be here last week, and he's apparently not even in the country yet, because Bernina is scrambling with the 7 series and behind on everything else.

Ticks me off, too, to be honest. I've paid, and I was promised delivery by a certain date. I'm off (mostly) this week and next, and then am into the final 6-month grind of university finals for the executive program I'm in, as well as year end for 6 companies at work, which means no time come January to June for any sewing, and why I specifically asked about delivery dates. Now it's looking like he won't arrive until January.

Pal will then remain sitting untouched and unopened in his box for 6 months, which costs me money, since I could have left the $ earning interest during that time and purchased the machine in July.

But bottom line is there's not much we can do now but wait. And no, you're definitely not alone!




------
I heart Panzy, Pfaff Creative Performance, the sewing machine love of my life!
And Baby (Enlighten serger), Victor (BLCS), Rupert (Pfaff 2023-knits expert) Ash (B350SE-Artwork), Kee (B750QEE-Panzy's BFF), Georgie (B560-Kee's baby sister) and the Feather-Flock!

Most of all, I heart Woo (HimmyCat). Until we meet again, my beautiful little boy. I love you.

GothDom


Advanced
Member since 3/24/10
Posts: 1949

1 member likes this.




Date: 12/15/12 11:25 PM

Yeah,
my dealer asked me to put a deposit down... and told me that it wouldn't be available before March.
I just have a hard time with that. You want me to give you my money without a guarantee of time of delivery?


------
http://www.acdc-vintage.com
This one, that one, and a bunch of other ones!
(though the herd is getting more streamlined)


karen149


Intermediate
California USA
Member since 3/4/05
Posts: 3163





Date: 12/16/12 0:17 AM

I posted this on another thread but I'll put it here too, from Bernina USA's Facebook page:

"Dear BERNINA USA fans, we'd like to keep you in the loop with the latest information about expected shipping on our BERNINA 7 Series machines. Due to significant world-wide demand and production restrictions to ensure BERNINA quality, it is taking longer than anticipated to ship the new BERNINA 7 Series machines from our factory. Please know that we are working as quickly as possible to deliver the 7 Series machines to our BERNINA stores, and on to all of you. Thank you for your continued patience and understanding."

I was intrigued by the 710(downloaded the simulator and played with it) but I'm sticking with my 550QE for now.

PortlandMaine


Advanced Beginner
Maine USA
Member since 1/29/11
Posts: 2238

6 members like this.




Date: 12/16/12 0:28 AM

Rip -

I had about the same reaction - I thought "Lots of problems and a sudden lack of supply" .. Oh, well - I also try to "assume the best" even though its hard for me.

Im sorry for those waiting - but hope it will get them a great perfectly working machines when they get one.

It seems people are still getting machines from Pfaff with the uptake broken --after what - 4 years?

Its a good thing to fix problems when they are discovered not blame the sewist.

I know people seem to feel that adjustments out of the box are normal - I feel like new machines come with a stitch out that is supposed to be the final tune up.



------
Quilting up a storm!


iSewQuiltArt


Advanced
AUSTRALIA
Member since 4/4/08
Posts: 3595



Date: 12/16/12 0:41 AM

If its of any help to those waiting, I have it from an excellent reliable source that the reason for stock shortages at least in Australia is simply that the company had not anticipated such massive sales success right from launch. Initial stock was sold so rapidly because of popularity. I have not however heard out here of any dealerships being asked to wait until March for new machines to be available and I am sure they will have stock far, far sooner. Will report back on when my local dealership gets new stock, they are expecting it soon.
As for tension issues, I can honestly say I have had none with my 750 and I bought the second one available for sale in my city. I know some other people reported issues but I also have friends who bought 710 and 780 about a week after I bought my machine, and no problems there. Good thing is if there is something to tweak the co. jumps on it as quickly as possible.



------
Quilting up a storm
Bernina Girl, in possession of a small herd...

Maia B


Advanced Beginner
Illinois USA
Member since 10/27/10
Posts: 4688

1 member likes this.




Date: 12/16/12 0:51 AM

Yeah, I'm not sure that the real reason behind the delays is anything we've heard yet or will be told, but a delivery delay of weeks is unacceptable, and should be compensated with a significant discount or accessories provided or some adjustment that doesn't require the customer to spend any more.

Supply chain issues happen, labor issues occur, etc. Other manufacturers have had similar problems. I think given time, Bernina will make it right. Better to delay delivery than deliver a faulty product, which leaves the customer at the mercy of the dealers, some who work very diligently to resolve problems, some...not so much.

I don't think it's impossible that demand was higher than they anticipated, I think there was a lot of excitement about these models, especially as a compromise between the massive 8 series and the short-harped 5series. Plus, the 580 couldn't be bought without embroidery in the US, and the 530 and 550 aren't embroidery capable at all. I think the 750 with embroidery as an option, the new hook system, the 10" harp and dual feed, will be hugely popular. I think the 710, like the 820, is evidence that Bernina hasn't forgotten garment sewists/non-quilters/non-embroiderers.

Why don't dealers just start waiting lists and when machines come in, they call in order from the list and give a reasonable time for the person to come in and complete the purchase, or take a cc deposit over the phone until the customer can come in?

------
🌸 Plenty of machines, mostly Berninas 🌸

RipStitcher


Advanced
Member since 5/28/12
Posts: 2747

8 members like this.




Date: 12/16/12 10:07 AM

It's kind of nice to see this discussion coming to a head again. It's due, IMO.

When I see statements like *demand far exceeding our expectations*... omg.... especially from a company that is looooooog established like Bernina.... I only see major red flags.

*Of course* they're going to say this. Reliable sources included... because that *is* the company spin. Wake up and smell the burnt toast. What do we expect to hear? That the company rushed a less-than-prefect ridiculously high priced product out the door because they wanted the influx of cash from a new line - but ooops - it's got problems?!?!? ha. sure.

Just watch those company videos they puke out about their high level of quality control, testing, R&D, engineering, etc. A plan to launch on a certain day is made *before* they get the bugs out? Really? Now what seems messed up about that?

I had a crack at getting an *in new condition* 830LE with the Horn cabinet and lots of footsies for $5,700 earlier this summer (that was what the owner owed on her GE card for the thing). I wouldn't touch one of these machines without a warranty - and I'm not like that with cars or computers - I buy used and save big bucks all the time in those realms. But these machines? Not hardly. I can't imagine having the kind of repair bills and loss of machine for weeks while its getting repaired. Oh.. and the *threat* of no dealer support and no classes, etc... just infuriate me. I love being threatened into buying a certain way.

Not hardly.

Sew Nanny... you asked about if there was as much razzmatazz about the 8 series... Do you remember the launch videos that were running around the internet about 3.5 years ago? With the big on-stage launch with a barbershop quartet in tuxes (IIRC) ... ??? But at that time, I wasn't really shopping - yet. I had just moved and was just thinking of sewing again. I have no clue how much other machines were selling for at that point - so how much of a jump was that $12,000 MSRP over whatever other TOLs were out at that time? How much razzmatazz did it take to get market acceptance of that big of a $$$ pill to swallow?

And Portland... I'm so with you when I'm shaking my head as people were dealing with problems with the Pfaffs.... such crap, IMO! Nobody should be picking up a machine that hasn't been sewn in to make sure it's perfect. Having to return a machine (and geeez... it has happened far too often with those!) immediately after taking delivery is just unacceptable.

The whole Singer thing... and just like Elna, Viking, & Bernina - Singer meant incredible quality at one point. Now it's just another name (thrown together with Viking and Pfaff) to market product that isn't anything as good as it used to be. Such a bummer.

And Lynne... Did you pay for the 530 already? I'd want my cold, hard cash back if it's not going to materialize by the date they told you. Who knows... there might be some other shiny object out by July.

I probably spent more time shopping machines this year than anyone else in this forum. (no joke) I was at a huge disadvantage (which may have helped me in the long run) because I hadn't looked at machines in over 10 years. I had to start from the bottom up - because it didn't take long to realize that solid, incredible machines of the past don't really exist today - at least with the same brand names on them. A person used to be able to count on names like Viking, Elna & Bernina as being precision, trouble free, rock solid machines. Not anymore!

Look at what I wound up buying. I wanted *so*badly* to love Elna or Bernina - but they got thrown out of the initial short list rather rapidly for me. And Viking and Pfaff went off the list quickly, too.

$11,000 later (for 3 machines), I don't regret my decisions in the slightest.

So seeing what's going on out there is disturbing - to me, anyway. And one of the things that I found super-annoying is the lack of decent warranties on machines of $5,000+ ranges! So to pick up a machine and get a lemon ... omg... I'd want a new one or a refund in short order. These should be tested better before they make it into our hands (and I'm talking *every* machine).

So what does all of this mean for me? Personally, (and I've said this all year) I'm very grateful to hear the experiences of others on a forum like this. There's no excuse for buyer's remorse these days with access to info like we have here.

And.... It means that before I even think of buying another machine, I'm going to build a test drive road trip kit of samples to try to sew. (I ran into problems with the walking foot on the Babylock yesterday at a sew-in I attended - so there's one more example that I re-created to throw in the bag just yesterday)

To each their own... some people must have more patience for problems than I do... but when I buy something like this, it's supposed to be *total*joy* ... and that includes the sales process and performance. That's a difficult thing to achieve sometimes in some areas, it seems.









------
~~~YAY! ~~~ I finally published my first pattern!
See demo video on: www.BionicGearBag.com
My personal blog: www.RipStitcher.com

Wish list:
Bernina 550QE (for it's cute little footprint)
Sashiko
Ovation serger


Love my Babylock Ellisimo Gold & ElnaPress

Learn To Sew


Advanced Beginner
Member since 4/12/05
Posts: 11736







Date: 12/16/12 10:45 AM

Did I miss something? You paid for a 530 and I did not know it? Panzy will just have to wait a while for his new friend to com home.

------
Bernina 630, my much loved main machine
Bernina embroidery module
Pfaff 2036 my back up & travel machine
Babylock Molly, mechanical
Bernina 1200DA serger
Unique Sewing Cabinet 450L
Printable Version
* Advertising and soliciting is strictly prohibited on PatternReview.com. If you find a post which is not in agreement with our Terms and Conditions, please click on the Report Post button to report it.
Fun with Fitting - PANTS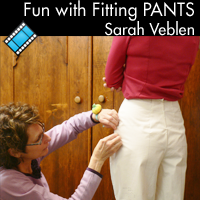 Fit the Tee to a T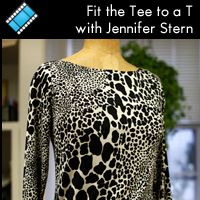 Oliver + S Red Riding Hood

by: justinsbri...
Review
You Sew Girl 150mm Poppet Purse Pattern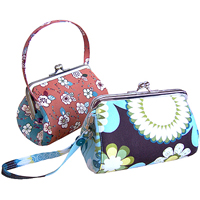 Buy Now
Favorite Things The Nappies Pattern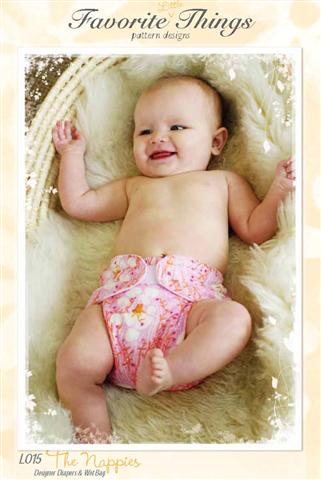 Buy Now
Vogue Patterns 1292

by: chenille
Review