allorache

Member since 12/10/11
Posts: 575
Skill: Advanced Beginner

11 members like this.




Date: 12/21/12 4:03 PM

I've had my embroidery machine for a little over a year. I work full time and care for my mother, so I haven't been able to take classes -- I've pretty much learned from what I can find on the web and good old trial and error. So I thought I'd put together a list of some things I've learned, maybe others have pointers too. Here it is:

1) Donít leave your machine alone. Bad things can happen! My story Ė needle caught in stabilizer; needle broke; I couldnít fish it outÖtrip to the shop. I like to do other sewing or prep like cutting while keeping an eye on my machine. If you donít want to do that, read a book, bring up your laptop, or have a glass of wineÖbut keep that machine under watch while itís running.
2) Thereís lots of different advice about stabilizer. Embroidery Library almost always recommends cutaway, and thatís what I mostly do. I often like to use another layer of washaway, sometimes on top.
3) Speaking of Embroidery Library (http://www.emblibrary.com) Ė great site to purchase designs. Their designs are so well-tested that I have on several occasions disregarded the conventional wisdom (ALWAYS do a test sew) and sewn a new design right on the garment. Iíve only had one bad result, and that was because my needle got stuck on a top layer of stabilizer Ė not the designís fault.
4) Perhaps obvious, but iron before you hoop. You donít want to create a permanent wrinkle in the fabric by sewing over a crease.
5) Spend the time to figure out how to hoop. When I first got my machine, I couldnít wait to SEW. But really, the machine is going to sew and you are just going to watch it. Your job is to present the piece correctly to the machine. I absolutely love the Embroidererís Friend system for hooping (here is a picture of it in my sewing room http://www.sewspace.rosaweb.net/ itís picture 4). It holds your stabilizer in place (if you get the one with the stabil-hold) and holds your hoop right where you want it. Iíd be lost without it. Several places sell it, just Google. Added plus Ė Iím generally not a fan of instructional videos (I like written instructions better) but I actually watched this one and found it helpful.
6) The other hooping tip is donít kill yourself trying to get towels, sweatshirts and thick fabrics into the hoop. Hoop your stabilizer and clip your item to the top of the emrboider frame. I use 2Ē spring clamps that I got at Amazon http://www.amazon.com/gp/product/B005IZS798/ref=wms_ohs_product_img
7) Lots of people tell you to hoop your item tight as a drum. When I bought my machine the dealer said he had heard Nancy Zieman say you donít want to hoop too tightly because if you stretch the fabric out it will cause puckering. I aim for nice and flat and smooth with the hoop fastened tight while trying not to stretch the fabric out. But Iím still learning this one.
8) Once the hoop is tight, I trim away excess stabilizer. Iíve had the needle get caught in it, so I donít want to make that mistake twice. And cut carefully Ė the other mistake Iíve made is ruining my garment by cutting into it while trying to trim the excess stabilizer.
9) Once you get your item hooped and your hoop attached to the machine, get all excess fabric out of the way and secured. Hair clips are great for this. Again, I learned this from making mistakes Ė Iíve had a needle get caught in excess fabric and break; and Iíve also sewn over a corner and ruined my item.
10) If your machine has a basting stitch, itís a great feature especially when sewing a thick item like a towel or multiple layers of stabilizer. It sews an easily removable frame around your design and keeps the fabric and stabilizer from shifting around.
11) My machine trims jump stitches, but not if they are too small. Also, I use Janome software and when I save as PES my machine doesnít recognize the need to cut jump stitches (works fine if I purchase a PES design). So often I will change the color of each element even if I am planning to make them all the same color. The color change cue causes the machine to stop and trim. Plus it creates a break if I need to run out of the room for some reason.
12) You will get an idea of how many stitches your bobbin will do. If your piece can be easily removed, itís not too bad to change bobbins mid-stream. If you have a bulky garment thatís got a bunch of hair clips securing everything it can be really difficult to get it out and back in without it budging in the hoop. When in doubt, I prefer to start with a fresh bobbin.
13) So, youíve now sewn a beautiful piece. Itís not over till itís over! Iíve also ruined pieces by catching them on the needle when trying to pull them out from the machine, and by cutting the garment when cutting off excess stabilizer.
14) I solve probably 95% of puckering issues with the ironing method Ė turn the piece face down, place a cloth on the back of the design, and hit it with a couple of blasts from an iron.
15) I like to finish with one of the iron-on backings to make a smooth finish on the inside and protect any thread ends. Iíve had the best luck with Floriani. The other ones I bought just didnít stay on. Even though the instructions donít say to, I use a pressing cloth when applying this. Iíve had it stick to my iron, both because I had the wrong side down, and just because, even though I had it right side down. I find once Iíve done this the design doesnít re-pucker (or perhaps does so only slightly) after further washing.


------
Mostly Babylock: Ellegante, Crescendo, Evolution, Ovation. Plus a Sailrite LSZ-1

allycovey


Arkansas USA
Member since 11/16/07
Posts: 1779
Skill: Intermediate



Date: 12/21/12 5:09 PM

Great information you had some really wonderful tips. What kind of machine do you use?

Juanita47


Member since 9/18/06
Posts: 126
Skill: Advanced Beginner



In reply to allorache

Date: 12/21/12 9:32 PM

Thank you - great tips and good info

allorache

Member since 12/10/11
Posts: 575
Skill: Advanced Beginner



In reply to allycovey

Date: 12/21/12 9:57 PM

I use an Ellegante 3. Love it

------
Mostly Babylock: Ellegante, Crescendo, Evolution, Ovation. Plus a Sailrite LSZ-1

KensingtonCrab

South Carolina USA
Member since 2/13/09
Posts: 990
Skill: Advanced Beginner



In reply to allorache

Date: 12/21/12 10:29 PM

Thanks for taking the time to write out these tips!

------
Carpe diem!

Sharon48


Washington USA
Member since 5/17/12
Posts: 329
Skill: Intermediate
Body Type:


1 member likes this.




Subject: What Ive learned in a year of embroidery Date: 12/22/12 2:06 AM

Thank you for the wonderful tips - I am just learning embroidery myself. I love it, but definitely has some learning curves!

------
Sewing is a passion, so calming and rewarding

Baby Lock Ellisimo Gold
Baby Lock Ovation
Baby Lock Melody (travel machine)
Baby Lock Coverstitch
Baby Lock Embellisher
Viking Husqvarna 190 Electronic
Singer 401A



SandiMacD


USA
Member since 2/8/09
Posts: 2563
Skill: Intermediate



Subject: What Ive learned in a year of embroidery Date: 12/22/12 8:53 AM

I hoped this somehow gets pinned. You took everything that overwhelmed me and made it understandble. Thank you!

------
sewing brings joy and meaning to my life...

Grandma52


Arkansas USA
Member since 4/24/02
Posts: 193
Skill: Intermediate



Date: 12/22/12 9:46 AM

I have had a machine for about two years now, my present one, Janome 12,000 for a year. I too work full time and it is a struggle to sometimes find time to get in my sewing room and play.

I enjoyed reading your comment, they were so correct. I find that I change my needle a lot, probably more often than I need, but that is just something I do. I buy the Organ needles by the 100 pack so I have them on hand.

I have used a lot of different stabilizers and was given some Jenny Haskins stabiiizer which I love, but it is expensive. So don't buy it, but now I am leaning towards the Floriani stabilizer also. I buy it at the Babylock dealer when they have a sale. The Janome and Bernina dealers closest to me NEVER have their stabilizer on sale, so I drive the extra miles to the Babylock dealer for their great sales.

Something else I have found, if you don't mind me sharing, I think I have found one of the best budget embroidery threads there is, Sigma by a Metro, www.metroemb.com, (I wish I knew how to add a hyperlink)!! I even like it better than the regular Metro thread they sell. It does not break and really holds up. If you use Poly X40, you should check this out, you won't be sorry. I just don't believe one has to pay $6 a spool for embroidery thread. I also use Madeira and Marathon, but the new Sigma thread will be what I use now because of the quality and price. The Sigma is superior to the regular Metro they sell. Again, if you like Poly X40/Exquisite, please check the Sigma by Metro out, you will be in for a surprise.

I have a TV in my sewing room, would hate to be in there without it.

I agree, it takes such little time to stitch something out compared to the time it takes to find the center, hoop it, get the design up in your PC, put it on a thumb drive and transfer to the machine, again, check for placement, stitch out the basting stitch then the design.

Thanks for the tip on ironing, I have not done that before but will from now on.

I have also discovered Ken's Sewing, they have free shipping regardless of how much you spend.


--SigmaThread

Ken's Sewing

-- Edited on 12/23/12 9:16 AM --

------
Babylock Ellisimo Gold 2
Janome 12,000
Bernina 1530
Elna Carina
Elna 704

rebe


Florida USA
Member since 2/28/05
Posts: 563
Skill: Intermediate
Body Type:




Subject: What Ive learned in a year of embroidery Date: 12/22/12 7:09 PM

I get my stabilizer online at world weidner.
I love the waffle tear away stabilizer and I love the hydro stick stabilizer.


------
Rebecca Pitts
Bernina 430
Singer xl-6000
Singer 9960
Babylock Imagine
Babylock Ellisimo
Janome Skyline
Morse Apollo 6400



allorache

Member since 12/10/11
Posts: 575
Skill: Advanced Beginner



In reply to Grandma52

Date: 12/22/12 10:57 PM

Thanks! I'll check out the Sigma.

Thus far I've gotten thread from allstitch.net or threadart.com

------
Mostly Babylock: Ellegante, Crescendo, Evolution, Ovation. Plus a Sailrite LSZ-1
Printable Version
* Advertising and soliciting is strictly prohibited on PatternReview.com. If you find a post which is not in agreement with our Terms and Conditions, please click on the Report Post button to report it.
Online Class
The Technique of Underlining Garments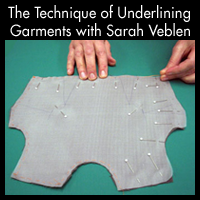 Online Class
Understanding Interfacings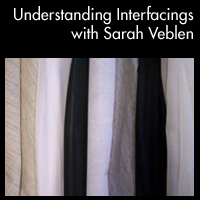 New Look 6779

by: Sheila457
Review
Needle Nook Fabrics Bravo 2

by: sewing for...
Review
SewBaby Clutter Catchers Pattern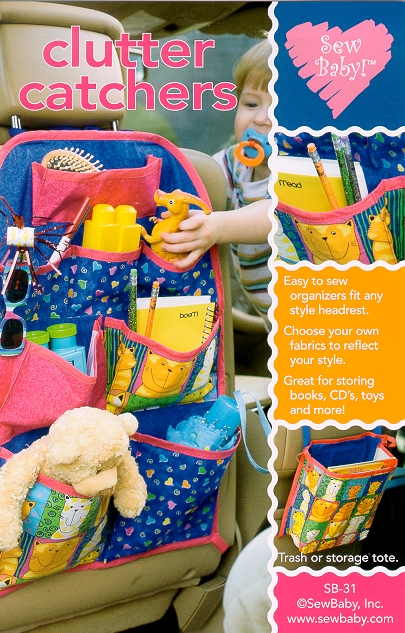 Pattern Details
Pamela's Patterns Perfect Tank Top Pattern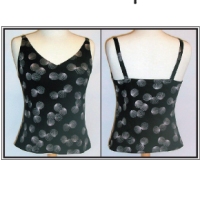 Pattern Details