Zaffy

Intermediate
West Virginia USA
Member since 9/23/07
Posts: 45



Date: 12/27/12 11:28 AM

I need some guidance to compare the CS with the Ellisimo. What are the advantages/disadvantages of one to the other? I have a Viking Ruby that I'm not particularly fond of. I use it only for embroidery and garment/quilt sewing on my Pfaff 7570(which I love). Any comments are appreciated.

KPM


Advanced
Hawaii USA
Member since 1/18/07
Posts: 1596



Date: 12/27/12 1:38 PM

You simply must sit and sew to make this decision.

The Ellisimo is an outstanding machine, with the best embroidery placement feature on the market. It uses a little paper snowman sticky to orient the embroidery design - so simple to use. The built in camera scans for the snowman to determine the x and y axis of where the design should stitch out. So you can have the fabric hooped all wonky and still get the grain direction, or any other variable, just the way you want it. Threading is fully automated and works very well. It comes with an excellent inspirational guide in case you are too far from the dealer for classes. It does everything else well too, except I prefer to sew a patch on with my Viking - the E makes a funny chugging motion when stitching directional stitches east/west. My major complaints about the E are the overwhelming size (the Diamond has about the same opening but is a much sleeker machine), and how far away from me the needle is located. I prefer the intimacy of a machine with the needle closer to the sewer. Also, you need a screwdriver to switch out the throat plates. This can become annoying if your sewing requires you to switch back and forth frequently.

As for the CS, I think this would be my personal preference even though embroidery placement isn't as simple. For one thing, the walking foot feature is built in - nothing to screw on. I just love the way these machines stitch, and their stitch selections, both in sewing and embroidery mode. The hover feature is superior to the E in that it doesn't confuse you with having to toggle icons - the presser foot lowers automatically like the Designers, no matter what. Yet you also have the knee lift. Check to see if it has directional sewing - my PCP does not or else I haven't found it yet, and I don't see it on the Sensation feature list on the website. I'm referring to a menu where you can switch easily from straight or zig-zag stitching oriented north, south, east or west as well as diagonally. So, for sewing on a patch for example, you can begin sewing the top edge from left to right, hit an icon and it will sew down the right side, hit another icon and it will sew from right to left along the bottom edge, hit another icon and it will sew up the left edge to where you began. All without turning the fabric. My Diamond does this beautifully so is my go-to machine for sewing on patches and labels or anything like that, say, in the middle of a quilt. So depends upon whether this is an important feature for you, as the E definitely does have it (though funky).

There are a zillion posts here about what to take with you when trying out a sm, but it boils down to trying all the types of sewing/fabric you use most on both machines as well as going through the basics of setting up (including switching back and forth from sewing to embroidery).

I would also add that, if you are not in a hurry, you might test the Bernina 7 series once they have them sorted out later in 2013. If they haven't totally destroyed their reputation and shot themselves in the foot again as with the 830.

Good luck!

------
Let's just say all modern sms are well represented in my studio.

LynnRowe


Advanced
British Columbia CANADA
Member since 3/9/09
Posts: 9264





2 members like this.



Date: 12/27/12 3:33 PM

Your PCP has directional sewing.

Ok I'm back, had to go find the manual page; it's "Four-Direction Sewing", page 4:21 of the manual. Sew north, south, east and west to your heart's content.

And I gotta tell ya, it is seriously WEIRD watching your sewing machine stitch sideways!
-- Edited on 12/27/12 3:39 PM --

------
I heart Panzy, Pfaff Creative Performance, the sewing machine love of my life!
And Baby (Enlighten serger), Victor (BLCS), Rupert (Pfaff 2023-knits expert) Ash (B350SE-Artwork), Kee (B750QEE-Panzy's BFF), Georgie (B560-Kee's baby sister) and the Feather-Flock!

Most of all, I heart Woo (HimmyCat). Until we meet again, my beautiful little boy. I love you.

Zaffy

Intermediate
West Virginia USA
Member since 9/23/07
Posts: 45





Date: 12/27/12 7:58 PM

Thanks so much for the insight and comparison. It's the Ruby that I will trade/sell for a new machine. I am leaning towards the CS as I have had such a good experience with the old Pfaff. The embroidery placement of the Ellisimo is what attracts me to that machine. Again, thank you for the help.

karen149


Intermediate
California USA
Member since 3/4/05
Posts: 3135



Date: 12/27/12 9:28 PM

Let us know which one you decide to get!

RipStitcher


Advanced
Member since 5/28/12
Posts: 2747





Date: 12/28/12 2:21 AM

Quote: Zaffy
I need some guidance to compare the CS with the Ellisimo. What are the advantages/disadvantages of one to the other? I have a Viking Ruby that I'm not particularly fond of. I use it only for embroidery and garment/quilt sewing on my Pfaff 7570(which I love). Any comments are appreciated.


Hi....

I took classes on the CS & CP before I wound up buying a Janome for construction and the EG primarily for embroidery.

For doing heavier work (crazy purses, tote bags and other crafty stuff)... the Horizon rocks with the dual feed. I like it much better than using a walking foot. If you don't do heavier stuff, then the EG is such a very sweeeeeet machine to sew on. So smooth you won't believe it.

I've used the EG to sew just a little - I've been using it mostly for embroidery. It's an amazing machine.

For the prices, I got both machines for what the CS would have cost me... and I wound up with more quality and versatility this way than going down the Pfaff road, IMO.



------
~~~YAY! ~~~ I finally published my first pattern!
See demo video on: www.BionicGearBag.com
My personal blog: www.RipStitcher.com

Wish list:
Bernina 550QE (for it's cute little footprint)
Sashiko
Ovation serger


Love my Babylock Ellisimo Gold & ElnaPress

SandiMacD


Intermediate
Florida USA
Member since 2/8/09
Posts: 2564



Date: 12/28/12 5:57 AM

I moved from a Singer to a Bernina to the EG. I love my EG. So quiet. Handles every thread type- no adjustments. Haven't owned a Pfaff but the PC sounds like a gem. I haven't used my walking foot once on the EG- just haven't needed it. I made a lined tote bag and potholders, crafts, etc. No problem with the fabric shifting using regular foot.

------
sewing brings joy and meaning to my life...

Lucy in Virginia


Advanced Beginner
Virginia USA
Member since 12/20/07
Posts: 273



Date: 12/28/12 1:48 PM

I can't speak to the Pfaff, but I do own an Ellisimo (for 2 1/2 years now). I still love it, even though I don't embroidery on it as much as I thought I would (because I'm constantly sewing on it!). I am constantly finding "new features" on my machine that delight me. And it is so reliable. I love not having to use a foot pedal and to be able to sew at a snail's pace (which is what I usually do).

I agree that you should try them because depending on whether you quilt, embroidery, or sew the most, you'll develop preferences. Also, you just may like the "feel" of one over the other.

If you are balking at price, don't forget to also consider the Ellisimo's less expensive "twin", the Brother Quattro. Also a wonderful machine and both are made by Tacony; bobbins are interchangeable; and much is the same between them. I don't know why Brother's are so much cheaper, as I can see no difference in performance.

I chose the Ellisimo because I fell in love with my dealer and all the classes she brings to the area.

------
Total Stash at end of 2013 -- about 750 yards.
2014 Total Items Sewn -- 1
2014 Total Stash Used -- 2.5
2014 Total Items Embroidered -- 2
2014 Goal: Sew 1 garment per month. Less stash at end of 2014 than at end of 2013.

Machines: Babylock Ellisimo; Viking Platinum 770; Brother 900D
Serger: Baby Lock Evolve
Printable Version
* Advertising and soliciting is strictly prohibited on PatternReview.com. If you find a post which is not in agreement with our Terms and Conditions, please click on the Report Post button to report it.
Leather 101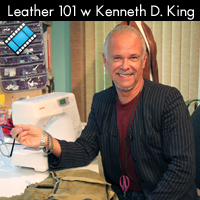 Fun with Fitting - BODICE w Darts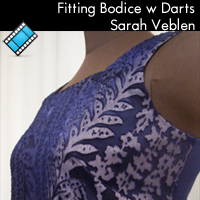 Self Drafted Pattern 278490-1002

by: momsurfing
Review
Vogue Patterns 8901

by: mimi g.
Review
Favorite Things The Cargo Tote Pattern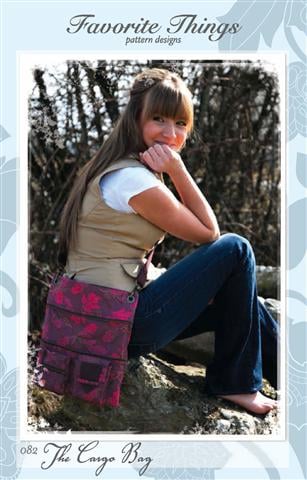 Buy Now
J Stern Designs Womens Jeans Pattern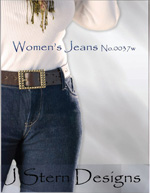 Buy Now