aliciavr6

Member since 9/10/10
Posts: 41
Skill: Intermediate



Date: 12/28/12 9:52 AM

Hello! I'm working on my first Burda pattern (cropped denim jacket), one of the magazine ones. I've got nearly everything traced for the actual pattern but I ran into a problem, below. Piece 7 looks like it should be separated into these two pieces, it's the front of the jacket, and I guess the band for where the buttons go in front. But it's one piece on the pattern. Do I create a pattern piece that is the entire shape of 7 plus one that is just the band? OR do I create a pattern piece that is two partial parts of 7, which is how it looks in the "pattern placement" guide picture, separating at the line that says "seam"?

Also I have no idea what the triangly slit is in the bottom of piece 7? But that's a whole other issue.

-- Edited on

12/28/12 9:53 AM

--

lakaribane


Haiti
Member since 7/23/07
Posts: 3269
Skill: Advanced Beginner
Body Type:






Date: 12/28/12 11:53 AM

I am at work so I cannot see the images. Could you post the number of the magazine pattern or the envelop, please?

Might make it easier for someone who already made the jacket to help you out. Thanks in advance.

------
Morphology: Petite at 1m53 (5'), Burda size altered 19 or altered 38, Big 4 size 10 or 12 depending on ease;
Alterations: Petite, Narrow Shoulders, Slim Arms, Narrow waist, Increase Back Crotch Depth. Considering: Forward Neck/Rounded Upper Back, Slight Swayback;
Style: Feminine, Colorful, Fitted, Clean lines;
Favorite Garment type: Dress;
Favorite Colors: Purple, Navy, Brown, Shocking Pink, Coral, Aqua;
Favorite Fibers, Weaves or Patterns: Cotton, Linen, Cotton Silk blend, Seersucker, Swiss Dot, Lawn, Denim, Stripes, Chevron, Window pane Plaid, Bias;
Blog : http://fashionmate.blogspot.com
Pinterest : http://pinterest.com/lakaribane/

Sue Anfang


Member since 4/8/02
Posts: 949
Skill: Advanced
Body Type:




Date: 12/28/12 12:05 PM

Yes, you use the piece shown that's part of 7 (the jacket body) as the front facing. Trace it separately and add seam allowances, and it looks like they want it cut doubled. Don't cut it off of piece 7 for the jacket body, just trace it out separately for the facing.

------
http://sewstashsew.wordpress.com/

Sue who used to be Sue Wilson

aliciavr6

Member since 9/10/10
Posts: 41
Skill: Intermediate



Date: 12/28/12 12:18 PM

Oops, sorry, it is this one:
http://www.burdastyle.com/pattern_store/patterns/burda-style-magazine-022010-cropped-denim-jacket

burda style magazine 02/2010 Cropped Denim Jacket #109

Sorry, I'm still confused ugh! haha.
So I trace the entire pattern piece 7 for the body? Or, just until the "seam" line (then adding seam allowances)? Either way, I wouldn't just cut off the "body" because of the seam allowances, I just don't know how big the "body" is supposed to be, the entire pattern piece or until the "seam" line? As it looks in the pattern piece fabric layout picture, it looks like only to the "seam" line? I'm not sure how to word things better, I'm sorry for that ha

-- Edited on 12/28/12 12:19 PM --

aliciavr6

Member since 9/10/10
Posts: 41
Skill: Intermediate



Date: 12/28/12 12:34 PM

I made this horrible little image, seems a lot easier than trying to explain it in words for me.

lakaribane


Haiti
Member since 7/23/07
Posts: 3269
Skill: Advanced Beginner
Body Type:






In reply to aliciavr6

Date: 12/28/12 12:44 PM

Quote: aliciavr6
Oops, sorry, it is this one:

http://www.burdastyle.com/pattern_store/patterns/burda-style-magazine-022010-cropped-denim-jacket




Ok, so here is the image:

I also downloaded the PDF instructions from the link you posted (US site).

It seems that Piece 7 must be cut up to make 3 pattern pieces: Bodice Front, Front Yoke and Front Band.

To get the front yoke, you need to cut the paper pattern on the diagonal line at the shoulder.

To get the front band, where the buttons will be, you need to cut on the

first vertical line from the left, right after the dart. NOT the line with the buttonhole placement

Remember to add seam allowances all around each of these pieces.

NOTE: Changing pcs so I can help you better, brb.

------
Morphology: Petite at 1m53 (5'), Burda size altered 19 or altered 38, Big 4 size 10 or 12 depending on ease;
Alterations: Petite, Narrow Shoulders, Slim Arms, Narrow waist, Increase Back Crotch Depth. Considering: Forward Neck/Rounded Upper Back, Slight Swayback;
Style: Feminine, Colorful, Fitted, Clean lines;
Favorite Garment type: Dress;
Favorite Colors: Purple, Navy, Brown, Shocking Pink, Coral, Aqua;
Favorite Fibers, Weaves or Patterns: Cotton, Linen, Cotton Silk blend, Seersucker, Swiss Dot, Lawn, Denim, Stripes, Chevron, Window pane Plaid, Bias;
Blog : http://fashionmate.blogspot.com
Pinterest : http://pinterest.com/lakaribane/

aliciavr6

Member since 9/10/10
Posts: 41
Skill: Intermediate



Date: 12/28/12 12:48 PM

Thanks!!!!

Okay, so I will end up with 3 pieces from 7, and none of them will overlap? I just cut them all separately (with seam allowances for each)?

I already have the yoke and front band pieces traced, I am just having trouble with the body piece. Do I only trace the parts that are not part of the yoke and front band, or do those pieces overlap the body piece at all?

lakaribane


Haiti
Member since 7/23/07
Posts: 3269
Skill: Advanced Beginner
Body Type:






In reply to aliciavr6

Date: 12/28/12 12:58 PM

Quote: aliciavr6
Do I only trace the parts that are not part of the yoke and front band, or do those pieces overlap the body piece at all?

Ok, did a bunch of printscreen gymnastics but I see that you have it figured out.

Yes, that is what you trace out: what is left AFTER you have the yoke and the front band. So, up to arrow A as per your 2nd set of images.

And the triangle is the big, huge front dart. You can trim it down after you have sewn it if you fabric is thick and bulky.

Did you trace the cuffs and hem band to the measurements they indicated? Those are also without seam allowances so it's best to draw them on paper and the add your seam allowances.

Edited for big mistake

-- Edited on

12/28/12 1:00 PM

--

------
Morphology: Petite at 1m53 (5'), Burda size altered 19 or altered 38, Big 4 size 10 or 12 depending on ease;
Alterations: Petite, Narrow Shoulders, Slim Arms, Narrow waist, Increase Back Crotch Depth. Considering: Forward Neck/Rounded Upper Back, Slight Swayback;
Style: Feminine, Colorful, Fitted, Clean lines;
Favorite Garment type: Dress;
Favorite Colors: Purple, Navy, Brown, Shocking Pink, Coral, Aqua;
Favorite Fibers, Weaves or Patterns: Cotton, Linen, Cotton Silk blend, Seersucker, Swiss Dot, Lawn, Denim, Stripes, Chevron, Window pane Plaid, Bias;
Blog : http://fashionmate.blogspot.com
Pinterest : http://pinterest.com/lakaribane/

aliciavr6

Member since 9/10/10
Posts: 41
Skill: Intermediate



Date: 12/28/12 12:59 PM

Okay, here's another terrible image haha! I just need to know what to use for the "BODY" part out of these three options, the yoke and other thing are traced and understood. I'm not sure if the yoke is supposed to be included in the body piece as well? By the "pattern piece layout on fabric" image, it looks like it is. I feel like I'm making this entirely way more complicated than it needs to be.

aliciavr6

Member since 9/10/10
Posts: 41
Skill: Intermediate



In reply to lakaribane

Date: 12/28/12 1:03 PM

HAHA I just saw your edit, I was SO CONFUSED! hahaha! So then per my last image, it'd be the yellow line!

And for the dart, Do I remove that entire triangle then sew the two edges together? I've never done a dart before, I've been sewing bags for years, but just now starting clothing!! Can you tell? haha

I DID cut the cuff/hem band pieces to the sizes they specify, but I will retrace with seam allowances!

THANK YOU for all your help!!!

-- Edited on 12/28/12 1:05 PM --
Printable Version
* Advertising and soliciting is strictly prohibited on PatternReview.com. If you find a post which is not in agreement with our Terms and Conditions, please click on the Report Post button to report it.
Online Class
The Technique of Underlining Garments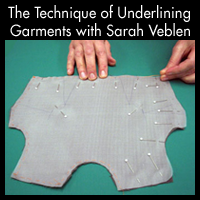 Online Class
Sew a Designer Unlined Jacket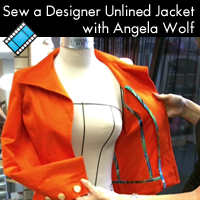 New Look 6290

by: Debbie Dab...
Review
New Look 6049

by: Natasha Jo...
Review
Petite Plus 601 Pattern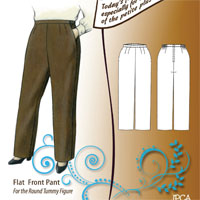 Pattern Details
Curve Runner 30 cm (New and Improved!)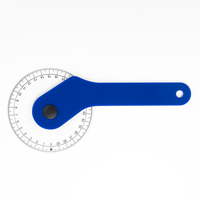 Pattern Details