sewing bee

Oregon USA
Member since 12/14/04
Posts: 66
Skill: Advanced Beginner



Subject: Neat seam finish with four layers in seam? Date: 12/28/12 4:18 PM

I am making a variation of Vogue 8858, view C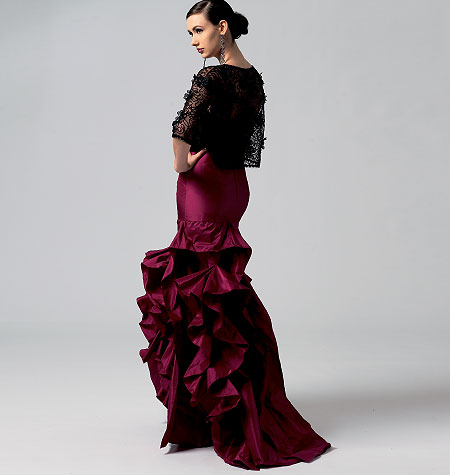 I plan to make it shorter, so the hem line will be about mid calf in the front and lower in the back. I want to have a neat finish on the seams, since the inside back of the skirt will show. I was planning to do french seams, but it just dawned on me that I can't do that with the flounces inserted in the vertical seams. Any suggestions for a neat finish with 4 layers in each seam? My fabric is a heavy sandwashed rayon.
-- Edited on 12/28/12 4:20 PM --
beauturbo


California USA
Member since 5/2/09
Posts: 4737
Skill: Advanced



In reply to sewing bee

Date: 12/28/12 6:11 PM

Maybe it just depends on whats available to you at your own house,sewing machine/overlocker wise, but what would always work and probably look fine, with even a only straight stitch machine, would be to just sew seams as normal and then while doing that, bind them off with a separate strip of matching fabric afterwards. You don't need any kind of special sewing techniques or attachments or skills to do that at all, particular if not trying to sew all the bindings off by all just machine at all. You could just straight stitch sew a seam, apply a binding strip of matching fabric (on grain or bias) with another straight stitch afterwards, to the seam allowance there, and then turn the free edge of it under, and just slip stitch it, around your seam allowance. It would look nice, and not show up looking strange or funny at all, but if you really hate any kind of hand sewing, then you might not like that so much.