HarrietHomeowner


Member since 1/13/10
Posts: 937
Skill: Intermediate



Date: 12/29/12 11:13 AM

Has anyone left a perfectly good job (in the sense that the salary, benefits, and people were fine) just because you didn't like it anymore? By that I mean you wake up every morning and dread going to work, and come home every night and feel like you just wasted 8 hours of your life. If so, did you regret it afterward?

Annie- oh


Colorado USA
Member since 2/7/04
Posts: 1784
Skill: Intermediate



Date: 12/29/12 11:25 AM

Have I left? Not yet.

No answers or advice here, but here's what I've been thinking:

Do I need something in my life outside work? Just why do I dread it? What do I want? Am I being careful as I consider the next step?

Finally, to share, as I bet this is not at all helpful for you, Harriet: I crave a big change in my life, I crave excitement, and this is my fantasy: I go over Niagara Falls in a barrel, I catch a slow freighter across the Pacific with my journal and a few books. I drop everything and go to art school.

And I breathe.

------
I try all things. I achieve what I can. "Moby Dick"

We stand here confronted by insurmountable opportinities. Pogo

HarrietHomeowner


Member since 1/13/10
Posts: 937
Skill: Intermediate



Date: 12/29/12 11:40 AM

Annie, that's actually very helpful -- it tells me I'm not alone in this.

I even know exactly what I want to do with my time. The problem (if it is a problem) is that I would be financially dependent on my husband and I wouldn't be saving money for retirement anymore. OTOH, if I do pursue what I'm interested in, that could turn into a more enjoyable career for me. It probably would never be as lucrative as my current job, and of course there are no guarantees of success. I THINK I would be happier, but I'm not sure.

Bobbinnoli

Maryland USA
Member since 7/13/10
Posts: 174
Skill: Intermediate

4 members like this.




Date: 12/29/12 11:45 AM

I quit a perfectly good job (as far as pay, benefits, co-workers were concerned) in January 2000 because I absolutely HATED the work itself. I had worked my way up the ladder, was good at my job, well-respected, etc., but I never once looked forward to going in to work in the morning. It's the absolute best decision I ever made. Fortunately, I am blessed to have a husband who is very supportive of my hobbies, etc., and he makes a good salary, so I was able to stop working altogether. We made some adjustments to our lifestyle, and I have not ever once had one regret.
The ONLY thing I miss is the paycheck. And now it's been so long that we really don't miss it anymore.
It's funny, when I am doing something most people think is a menial task, or gross, like cleaning the toilet or picking up dog poop from the back yard, I find myself thinking that I would rather be doing this than sitting behind my desk doing my old job. I LOVE my life now, I'm happier, healthier, and haven't looked back.


jeanau

Pennsylvania USA
Member since 4/19/07
Posts: 235
Skill: Intermediate

1 member likes this.




Date: 12/29/12 11:45 AM

It really sucked my soul when I had a job that I hated. At first I just felt intensely negative while I was at work...but then my feelings grew stronger and stronger until it affected all of me all of the time. I was able to gracefully extract myself because of a pregnancy. When I returned to work a few years later I looked for a job that still had the parts I liked about my field...but didn't have the "environment" of the job I hated. I was fortunate to be able to make this change, and I ended up working happily for 23 more years. Think hard and define what it is that you like about your job, and what it is you don't like. If you don't do this, then it is too easy to end up feeling the same way all over again, just in a different place! Good luck to you.

Bobbinnoli

Maryland USA
Member since 7/13/10
Posts: 174
Skill: Intermediate



In reply to HarrietHomeowner

1 member likes this.



Date: 12/29/12 11:49 AM

I just wanted to add that as far as being dependent on your husband, that is something to consider. We discussed that before I quit my job, and worked it out so that part of his paycheck is directly deposited into my own personal checking account, so that I don't have to "ask" for anything. It's worked out great, because I still have my own money. And, I get a "raise" every year. There are those who will say that "if something happens" then I'm screwed, but I do have the skills from my old (awful) job to fall back on if need be. I am also lucky that I am older than my husband, so I will be collecting social security before he retires.

jadamo00


New York USA
Member since 3/13/06
Posts: 1264
Skill: Advanced



In reply to HarrietHomeowner

3 members like this.



Date: 12/29/12 11:54 AM

Quote: HarrietHomeowner
Has anyone left a perfectly good job just because you didn't like it anymore? ...you wake up every morning and dread going to work

Nope, not unless I have an offer for another job.

In my first career, I was an ad writer. I had incredible longevity in the business compared to many other writers and artists, and I believe part of that was my philosophy about, "Stay on the train." My salary would go up and down, I'd move for money, advancement, novelty, security, happiness, or just because it beefed up my resume, but I always strove to stay employed.

It's just BETTER when an interviewer asks you,

"And what are you doing now?"

Dread is a clear signal that it's time to start looking. The last time I did it (last year), I was mentally prepped that, in this market, it might take me MONTHS to land another job. As it turned out: it just took me a week and I got an offer on the first job I applied for.

j.

maryl


Massachusetts USA
Member since 6/24/05
Posts: 537
Skill: Intermediate

3 members like this.




Date: 12/29/12 12:05 PM

I always tried to line up a new job before I quit my old one.

I am finally retired now, but glad that I worked for so long. We've been able to help our children financially. We can travel. We are far from wealthy, but really don't need to worry about money. That is such a blessing.

AdaH


Iowa USA
Member since 11/21/09
Posts: 2508
Skill: Intermediate

1 member likes this.




Date: 12/29/12 12:38 PM

The last five years that I worked, retired now, were awful. The alarm would go off and I would lay there thinking if there was anyway I could call in sick for the day.

The prior 15 years of that job were great. I couldn't wait to go to work each day. I loved what I was doing and was getting paid a lot to do it. The company where I worked was bougth out and things changed so much that it took all the fun out of it. I stuck it out because I was so close to retirement age that it made no sense to leave such a good paying job w/benifits at that time in my life.

If you are going to change jobs do it before you run out of time.

If I had it to do over I would change jobs even if it ment a large cut in pay. The stress of going to a job I hated was not worth it.

------
Ada


tourist


British Columbia CANADA
Member since 7/23/07
Posts: 6786
Skill: Intermediate



Date: 12/29/12 2:17 PM

I did, but to go to another job. My old job was changing and in spite of 19 years there, I was just going to be shuffled into something I didn't want to do, the sense of family and collegiality that had been there for many years was gone and the thought of going back was dreadful.

Though the exit from that job was not pleasant and there have been things in the new one that were pretty awful, I do not regret the decision to change for a moment. I miss a couple of the people, but that's it.

------
http://bgballroom.wordpress.com to follow the progress on my next ballgown.
Printable Version
* Advertising and soliciting is strictly prohibited on PatternReview.com. If you find a post which is not in agreement with our Terms and Conditions, please click on the Report Post button to report it.
Online Class
Perfectly Fitted Shirt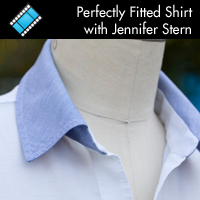 Online Class
Break your Serger Out of the Box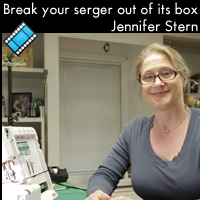 Simplicity 1614

by: slmstyle
Review
Victory Simone Paper Pattern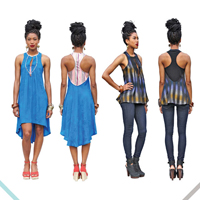 Pattern Details
SewBaby More Animal Wrappers Pattern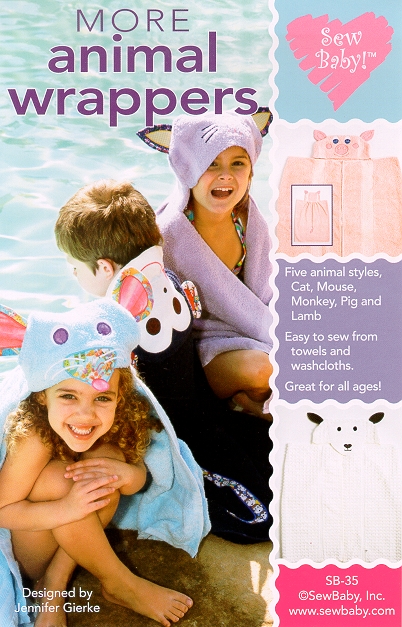 Pattern Details
New Look 6297

by: Saint Nolt...
Review