lakaribane


Haiti
Member since 7/23/07
Posts: 2547
Skill: Advanced Beginner
Body Type:


5 members like this.




Date: 12/29/12 12:56 PM

I seem to remember such a list existed but I cannot find it so I am starting a new thread.

Feel free to add to this list often, garment or crafting sewalongs are equally welcomed.

If the moderators would be so kind as to pin this, I would appreciate it.

So, I am going to join this one:

Pretty Grievances Jungle January (animal print fabric sewalong)



------
Morphology: Petite at 1m53 (5'), Burda size altered 19 or altered 38, Big 4 size 10 or 12 depending on ease;
Alterations: Petite, Narrow Shoulders, Slim Arms, Narrow waist, Increase Back Crotch Depth. Considering: Forward Neck/Rounded Upper Back, Slight Swayback;
Style: Feminine, Colorful, Fitted, Clean lines;
Favorite Garment type: Dress;
Favorite Colors: Purple, Navy, Brown, Shocking Pink, Coral, Aqua;
Favorite Fibers, Weaves or Patterns: Cotton, Linen, Cotton Silk blend, Seersucker, Swiss Dot, Lawn, Denim, Stripes, Chevron, Window pane Plaid, Bias;
Blog : http://fashionmate.blogspot.com
Pinterest : http://pinterest.com/lakaribane/

lakaribane


Haiti
Member since 7/23/07
Posts: 2547
Skill: Advanced Beginner
Body Type:




Date: 1/1/13 7:24 PM

Found another one:

My messings : Sewaholic's Hollyburn skirt sewalong (starts January 2013)

------
Morphology: Petite at 1m53 (5'), Burda size altered 19 or altered 38, Big 4 size 10 or 12 depending on ease;
Alterations: Petite, Narrow Shoulders, Slim Arms, Narrow waist, Increase Back Crotch Depth. Considering: Forward Neck/Rounded Upper Back, Slight Swayback;
Style: Feminine, Colorful, Fitted, Clean lines;
Favorite Garment type: Dress;
Favorite Colors: Purple, Navy, Brown, Shocking Pink, Coral, Aqua;
Favorite Fibers, Weaves or Patterns: Cotton, Linen, Cotton Silk blend, Seersucker, Swiss Dot, Lawn, Denim, Stripes, Chevron, Window pane Plaid, Bias;
Blog : http://fashionmate.blogspot.com
Pinterest : http://pinterest.com/lakaribane/

jannw


Washington USA
Member since 9/3/06
Posts: 8552
Skill: Intermediate



Date: 1/1/13 7:36 PM

A quilting Block of the Month

Blogger Girls BOM

------
2009-113.25 yds
2010-115.5
2011-80.25+30+donated
2012 86.3 yds..
2013 21.0
Everyone who sews seriously has a stockpile of fabrics, because it is natural to purchase more than can be sewn in any one season" Singer, Timesaving Sewing, 1987



Lynnelle


Board Moderator
Member since 4/8/07
Posts: 2594
Skill: Intermediate



Date: 1/1/13 10:22 PM

Sew Your Own Wardrobe For a Year

------
How is that still a thing?

sewmodest


Member since 2/6/04
Posts: 236
Skill: Intermediate





Date: 1/2/13 12:06 PM

How do I join this one?

TIA
Sewmodest


------
secretgardenstudio.net

Lynnelle


Board Moderator
Member since 4/8/07
Posts: 2594
Skill: Intermediate





Date: 1/2/13 3:37 PM

Visit the blog and leave a note in the comment section along with an email address. It'll be great to sew along with you. =)

L

------
How is that still a thing?

tcusic


USA
Member since 3/5/06
Posts: 44
Skill: Advanced



Date: 1/4/13 9:19 AM

There is a bramaking sew along at ClothAddict.com

------
O magnify the Lord with me...He is worthy to be praised.

2014 fabric stats:
19 yards purchased
7 yards sewn


lakaribane


Haiti
Member since 7/23/07
Posts: 2547
Skill: Advanced Beginner
Body Type:






Date: 1/7/13 8:27 PM

LOL, I was just coming here to post about this: bramaking-sew-along (link to the tag page with all the posts)

They only have about 4 posts up and are at the measuring stage. I really enjoyed reading the interview and posts by the custom bra-maker who left Wall Street to do this full time!!!

------
Morphology: Petite at 1m53 (5'), Burda size altered 19 or altered 38, Big 4 size 10 or 12 depending on ease;
Alterations: Petite, Narrow Shoulders, Slim Arms, Narrow waist, Increase Back Crotch Depth. Considering: Forward Neck/Rounded Upper Back, Slight Swayback;
Style: Feminine, Colorful, Fitted, Clean lines;
Favorite Garment type: Dress;
Favorite Colors: Purple, Navy, Brown, Shocking Pink, Coral, Aqua;
Favorite Fibers, Weaves or Patterns: Cotton, Linen, Cotton Silk blend, Seersucker, Swiss Dot, Lawn, Denim, Stripes, Chevron, Window pane Plaid, Bias;
Blog : http://fashionmate.blogspot.com
Pinterest : http://pinterest.com/lakaribane/

lakaribane


Haiti
Member since 7/23/07
Posts: 2547
Skill: Advanced Beginner
Body Type:




Date: 1/8/13 2:55 PM

Ok, so the sub-genre in sewalongs is challenges or dares and I have a few for you guys:

La Inglesita's Burda Challenge 2013 Don't worry, the blog is bilingual ES/ENG. They also have a Burda Challenge 2013 @ Flickr



Quote:
My 2013 year resolution will be to sew one garment from every Burda issue I buy this year. Letīs see how far I get!




Crafting-a-rainbow's sewing-dares where fellow sewing bloggers challenge you to make something from your list of sewing wishes.



Quote:
Here are the official Sewing Dare Rules:

Have fun. Stop if it is not fun.
There is no rush - Do your dare whenever you want!
Did I mention to have fun?



Karen @ didyoumakethat.wordpress.com's Sewlutions 2013 is still open, though not for the drawing.



Quote:
Iím inviting people to leave a comment below with one Sewlution for 2013. Just the one. Iíll transcribe it onto a piece of paper with your name and add it to the jar. In 12 months from now, Iíll empty out the jar and host a blog post where youíre invited to reveal Ė did you keep to your commitment or is yours the face of shame?



Edited for clarity
-- Edited on 1/8/13 2:58 PM --

------
Morphology: Petite at 1m53 (5'), Burda size altered 19 or altered 38, Big 4 size 10 or 12 depending on ease;
Alterations: Petite, Narrow Shoulders, Slim Arms, Narrow waist, Increase Back Crotch Depth. Considering: Forward Neck/Rounded Upper Back, Slight Swayback;
Style: Feminine, Colorful, Fitted, Clean lines;
Favorite Garment type: Dress;
Favorite Colors: Purple, Navy, Brown, Shocking Pink, Coral, Aqua;
Favorite Fibers, Weaves or Patterns: Cotton, Linen, Cotton Silk blend, Seersucker, Swiss Dot, Lawn, Denim, Stripes, Chevron, Window pane Plaid, Bias;
Blog : http://fashionmate.blogspot.com
Pinterest : http://pinterest.com/lakaribane/

lakaribane


Haiti
Member since 7/23/07
Posts: 2547
Skill: Advanced Beginner
Body Type:




Date: 1/16/13 10:20 AM

Cation Design and EmSewCrazy have a 2013 Stashbusting Sewalong

------
Morphology: Petite at 1m53 (5'), Burda size altered 19 or altered 38, Big 4 size 10 or 12 depending on ease;
Alterations: Petite, Narrow Shoulders, Slim Arms, Narrow waist, Increase Back Crotch Depth. Considering: Forward Neck/Rounded Upper Back, Slight Swayback;
Style: Feminine, Colorful, Fitted, Clean lines;
Favorite Garment type: Dress;
Favorite Colors: Purple, Navy, Brown, Shocking Pink, Coral, Aqua;
Favorite Fibers, Weaves or Patterns: Cotton, Linen, Cotton Silk blend, Seersucker, Swiss Dot, Lawn, Denim, Stripes, Chevron, Window pane Plaid, Bias;
Blog : http://fashionmate.blogspot.com
Pinterest : http://pinterest.com/lakaribane/
Printable Version
* Advertising and soliciting is strictly prohibited on PatternReview.com. If you find a post which is not in agreement with our Terms and Conditions, please click on the Report Post button to report it.
Online Class
Expert Sewing Techniques for Jackets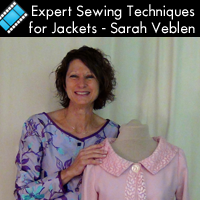 Online Class
Sewing with Slippery & Drapey Fabrics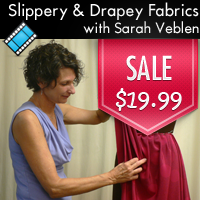 Ottobre Design 03-2007-21

by: kellyhogab...
Review
Vogue Patterns 8555

by: DCDeigns07...
Review
Sew Chic Fifth Avenue Dress Pattern (ln1311)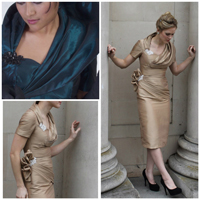 Pattern Details
Sew Liberated Flora Tunic and Twirly Skirt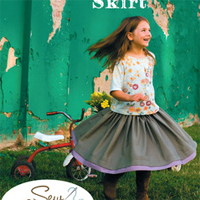 Pattern Details