GwenH

Member since 8/26/09
Posts: 944
Skill: Advanced Beginner



Date: 12/29/12 1:24 PM

I did a search for rules on pattern copyright and reproduction, but the only recent discussion I could find was in the business section which I don't have access to.

I thought pattern copyright was for a lengthy number of yours, putting copyright-free patterns further back than the 40's. However, I find this 40's pattern being reproduced quite blatently by a company I've seen around for a longish time:

Swimwear Pattern Reproduction

Is this really ok? Did they get special permission or something?

One reason I ask, I guess, is that I have a couple of cool patterns I'm loath to part with yet, but that people might be interested in. I wouldn't want to violate the rules though.

UPDATE: I looked some more and found this on their website:

Quote:
Are the patterns copyrighted?
We carefully research individual patterns before deciding if we will offer it as a repro. VFL only offers copies of patterns that are in the public domain: That means that the original copyright, and any renewals that may have been made, have expired.

That leads to a second question - anyone with any ideas how to research this? I think by date alone, some of these could have still be copyrighted, so there must be other factors involved.

-- Edited on

12/29/12 1:39 PM

--

Sharon1952


Board Moderator
Member since 7/1/08
Posts: 3661
Skill: Advanced
Body Type:




In reply to GwenH

Date: 12/29/12 1:51 PM

Her answer is:

Are the patterns copyrighted?
We carefully research individual patterns before deciding if we will offer it as a repro. VFL only offers copies of patterns that are in the public domain: That means that the original copyright, and any renewals that may have been made, have expired.

The copyright laws are vague and way beyond the comprehension of most of us. Many people think they can just print "Copyrighted" on it and that makes it copyrighted. There is some paperwork to be done to be truly copyrighted. I'd guess the pattern companies may have copyrighted giving them a 70 year window- that at least for this pattern has expired.

------
Sewing: A creative mess is better than tidy idleness. ~Author Unknown


GwenH

Member since 8/26/09
Posts: 944
Skill: Advanced Beginner



Date: 12/29/12 2:02 PM

Thanks. You may have been typing your response while I updated my original post. I had found and added the website's explanation and an additional question based on that.

I actually thought I'd read of possible pattern copyright extension that puts the copyright free date in the 1920s. I will try to remember where I saw that awhile back.

I know there's been much difference of opinions of just what the laws are, so it's probably too much to expect a definitive answer.

It still leaves the question about just how does one research the website mentions. I'll start looking into this on my own, but I'm hoping someone has some leads.

-- Edited on 12/29/12 2:02 PM --

GwenH

Member since 8/26/09
Posts: 944
Skill: Advanced Beginner



In reply to GwenH

Date: 12/29/12 2:06 PM

Maybe it's as simple as doing a copyright search at the U.S. copyright office which appears to be available online even.

UPDATE: or maybe that isn't so viable. Looks like that is available for copyrights after 1977. Prior to that, you can request a very specific search that is not considered conclusive and can be very costly. It also looks like you have to know a lot of info ahead of time like authors (which I think is different from the company) and the date of copyright or renewal.

Then again, I found a link where the writer claims that 3 of the big 4 claim copyright but don't register. Now their assumption is that because a company didn't register their copyright, it isn't valid. Maybe that's true, but somewhere in the back of my head is something that remembers some info that, unlike patents, copyright only requires stating it on the document. The registering would just be an added protection. However, that may well be info I got that was wrong.


-- Edited on 12/29/12 2:32 PM --

beauturbo

California USA
Member since 5/2/09
Posts: 5339
Skill: Advanced



In reply to GwenH

Date: 12/29/12 3:13 PM

Yes, that kind of thing happens all over the place. In particular places like Etsey or Ebay. The pattern companies can really come after you though, if they really want to bother about it. And if it's worth their while to do that. I don't personally think it's worth trying to police anyone except for yourself though,as an individual uninterested party, unless you really got nothing else to do with your time.

It's pretty much fine to later, sell or give away any real paper pattern to anyone you want, as long as you got it legally and paid for it. I don't think anyone, anyplace would ever have a real huge problem with that, anymore. However if you take one and scan or zerox copy it, and then try to distribute it to a bunch of people that way, in mass, then they really might have a huge problem with it.

If they (the pattern companies) have a problem with it, then their legal departments are probably going to send you a cease and desist letter, before they actually sue you, but I would not count on it for sure. It probably even very much depends even a whole lot, just even on your own personal financial status, because it's obviously not worth their time and expense on going after just everyone on it. But if you owned enough properties and business to make it well worth their bother and trouble, I'm sure they would do that. So, my guess is it's very selective, in even that way, most likely.

So just from my very limited point of view, if you own a bunch of houses and business, and have lots of traceable money in the bank, you really are risking a whole lot more in doing something like that, than some 18 year old, that has much less , or nothing, to even loose.

But at the same time, even if you got nothing, if you get sued and loose, you could always and still have a wage garnishment placed on you for about forever also, and then you could be paying for it, out of every paycheck the rest of your life too, until it was all paid off. So something to probably consider.

GwenH

Member since 8/26/09
Posts: 944
Skill: Advanced Beginner



In reply to beauturbo

Date: 12/29/12 3:26 PM

Quote:
I don't personally think it's worth trying to police anyone except for yourself though,as an individual uninterested party, unless you really got nothing else to do with your time.

Oh, just to be clear. I wasn't trying to police anyone. I was trying to understand the rules and using that as an example as it looked on the up and up but violated what I thought I understood to be the rules. I was surprised to see copies being made of patterns from the 40s and 50s, since I'd thought I'd read copyright could still be valid for patterns as far back as into the 20s.

Also, I definitely don't want to be doing anything shady, which is why I was inquiring. When I try to research the answer myself, the answers I get seem to be all over the place.

If there's a question about it, then I definitely would error on the side of caution. Seems a shame that the patterns are going to waste, but ... well... I really enjoy looking at them periodically. Will I sew them myself. Not too likely for most of them.

JEF


Virginia USA
Member since 7/27/05
Posts: 3062
Skill: Intermediate
Body Type:






In reply to GwenH

Date: 12/30/12 10:56 AM

I posted this on another copyright thread: If you pull up circ15a on the www.copyright.gov page you will see the summary on time period in the US. It's fairly complicated because of law changes at various times and whether the copyright holder renewed his/her copyright at the initial expiration date. However the short answer to your question for the US is 1923 per the US Copyright Office.

In the US, your first step towards figuring out the law is normally the statute and the office that applies the statute. So, in the case, I'd always start with the US Copyright Office. However, if there is no clear answer there for your question, then you have to move to case law. In the US, courts actually make law with the decisions they reach (common law). To whom those decisions apply depends on the jurisdiction they are made in. For example, a case about CA state law won't affect a case about MA state law but a case in front of the Supreme Court will affect the entire country.

If you understand the basic structure of the court system in the US, you can do a lot of this research yourself. You can find a lot of the info on cases and statute interpretation online for free (as well as law review articles) or you can pay for a subscription to a legal database to do some research.

Of course, you can always hire a lawyer to do the work for you. Like anything, a professional will probably get to the answer more efficiently than an amateur. A lawyer also has the benefit of experience and being able to give you an educated estimate of what the answer will be if there still is no clear answer.

JEF

------
"The trouble with quotes on the Internet is that you can never know if they are genuine." --Abraham Lincoln
Printable Version
* Advertising and soliciting is strictly prohibited on PatternReview.com. If you find a post which is not in agreement with our Terms and Conditions, please click on the Report Post button to report it.
Online Class
Fit the Tee to a T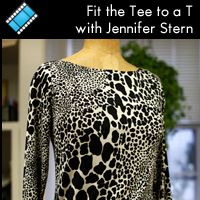 Online Class
Blueprints to Blue Jeans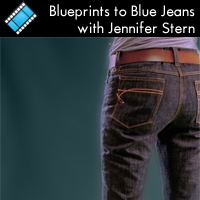 BurdaStyle Magazine 06-2014-138

by: Kabunta
Review
Petite Plus 401 Pattern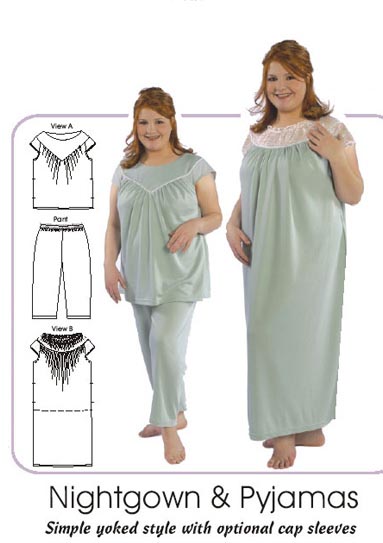 Pattern Details
Fusible Interfacing DVD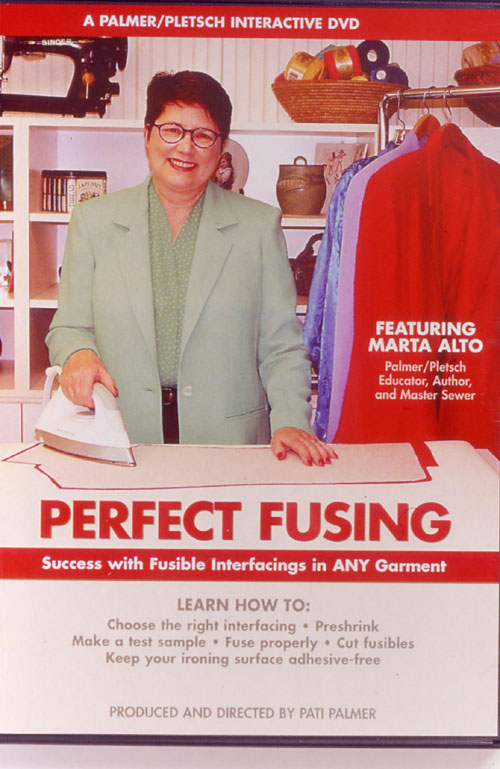 Pattern Details
Simplicity 9769

by: The Dreams...
Review