loti


Advanced
Florida USA
Member since 5/27/04
Posts: 3634

4 members like this.




Date: 1/8/13 3:40 PM

I've been pouring over the sewing machine listing on ebay and within the past day or so have noticed some listings that don't look kosher. I believe the seller accounts have been hijacked, so be very careful. They all say to contact the seller and give you an email address, also that they won't sell to anyone who isn't on their "approved bidders list".

Same photos are showing up repeatedly, same listing different sellers.

Most of the items have starting bids in the teens, like $16 for a Bernina 820.



------
"A girl should be two things: classy and fabulous."
Coco Chanel

Stash Sewn in 2011 148.5 Yds
Stash Sewn in 2012.... counting...

http://adonising.blogspot.com

karen149


Intermediate
California USA
Member since 3/4/05
Posts: 3185

1 member likes this.




Date: 1/8/13 6:01 PM

You can report those. Ebay removes them pretty fast if they are in fact scams. On the right side of the listing is a "Report item" to click on


loti


Advanced
Florida USA
Member since 5/27/04
Posts: 3634





Date: 1/8/13 7:29 PM

I reported the ones I saw, but just wanted to make sure no PR folks got sucked in. I can't believe they would prey on people who sew, come on people!!

------
"A girl should be two things: classy and fabulous."
Coco Chanel

Stash Sewn in 2011 148.5 Yds
Stash Sewn in 2012.... counting...

http://adonising.blogspot.com

lisalu


Advanced Beginner
Georgia USA
Member since 10/5/08
Posts: 2215





3 members like this.



Date: 1/8/13 7:52 PM

Not that there aren't scams - there absolutely are. But there might be other explanations for the same photo being used which is that some sellers use a "stock photo" of the item rather than the actual item. An ethical seller will make that distinction in the description - and really it is poor practice to do that.

Secondly, extremely low starting bids are sometimes used to attract attention to a listing and generate bidding/interest however there is usually a reserve. Once the bidding starts then you will see "Reserve Not Met". (Although an occasional seller will do a NR listing, confident that the item will fetch a high price anyway.) That outrageously low price isn't NECESSARILY the sign of a scam.

And finally, as an eBay seller, I can understand why some sellers want to eliminate certain bidders. Anyone who has sold on eBay has gotten the Non-Paying Buyer who wins the bid on your item then disappears into the wind, neither paying for it or replying to your emails. Then you have to open a case against the buyer, wait a certain number of days for a buyer response and only then can you close the case and re-list your item having lost several days of selling time and other potential sales. So yeah, some sellers don't want to deal with that.

All that is to say that none of those factors either prove or disprove a scam, but I'd say when in doubt, go with your gut feeling. Look for a seller with 100% and read their profile to see how long they've been on eBay, how many items they've sold, and the specific buyer feedback. And ALWAYS pay through PayPal so you get the buyer protection. BIG RED FLAG is that they want some kind of alternative payment that can't be traced or refunded.

------
Jim (Singer 301), Margaret (Singer 201-2), Betty (Singer 15-91), Bud (Singer 503), Kathy (Singer 221), Liz (Singer 221 Centennial Edition)
http://runningstitches-mkb.blogspot.com/

loti


Advanced
Florida USA
Member since 5/27/04
Posts: 3634





2 members like this.



Date: 1/8/13 8:01 PM

The big red flag is the email in the body of the listing, with an email address to contact them directly for a buy it now, which isn't part of the listing. So at the very least they are circumventing the protection afforded buying through ebay and their fees.

Also shipping on some of these listings is $1.16. Having shipped a few featherweights which are infinitely smaller than the items they are listing, this isn't right. You might say that this is just a selling ploy, when some people list with free shipping but when too many things start to look strange in a listing there's a reason.

Another thing to check is feedback. If the seller has only sold labels, or car parts for the last three years and within a day, they have 50+ listings for only high dollar value items, all with different backgrounds, I am suspicious.

In addition to which, none of them were stock photos, they were peeled of previous listings, one of which I was watching, and found it surprising that the same exact machine, and photos went from Idaho to Arizona within the day. Hmmmm.

------
"A girl should be two things: classy and fabulous."
Coco Chanel

Stash Sewn in 2011 148.5 Yds
Stash Sewn in 2012.... counting...

http://adonising.blogspot.com

LynnRowe


Advanced
British Columbia CANADA
Member since 3/9/09
Posts: 9298





Date: 1/8/13 8:31 PM

There's been a huge rash of fraudulant listings on ebay lately, and a ton of them saying "email me off-ebay for a real deal!!111!"

You KNOW those ones are pure BS listings! Just seems to be so many of them lately.

------
I heart Panzy, Pfaff Creative Performance, the sewing machine love of my life!
And Baby (Enlighten serger), Victor (BLCS), Rupert (Pfaff 2023-knits expert) Ash (B350SE-Artwork), Kee (B750QEE-Panzy's BFF), Georgie (B560-Kee's baby sister) and the Feather-Flock!

Most of all, I heart Woo (HimmyCat). Until we meet again, my beautiful little boy. I love you.

loti


Advanced
Florida USA
Member since 5/27/04
Posts: 3634

1 member likes this.




Date: 1/8/13 8:56 PM




When this is part of a listing, it's not ok.
There is no BIN in the listing, price is up to $400.oo and the seller has no feedback ratings.
-- Edited on 1/8/13 8:58 PM --

------
"A girl should be two things: classy and fabulous."
Coco Chanel

Stash Sewn in 2011 148.5 Yds
Stash Sewn in 2012.... counting...

http://adonising.blogspot.com

LynnRowe


Advanced
British Columbia CANADA
Member since 3/9/09
Posts: 9298





3 members like this.



Date: 1/8/13 9:10 PM

There've been several listings with that same blurb, different email addy, and I've reported all of them. It's against ebay's rules for a seller to even do that, AFAIK.

And it's fraud...or attempt at.

Ebay needs to shut these morons down, and fast, or they'll find a lot of real sellers and buyers leaving ebay.

------
I heart Panzy, Pfaff Creative Performance, the sewing machine love of my life!
And Baby (Enlighten serger), Victor (BLCS), Rupert (Pfaff 2023-knits expert) Ash (B350SE-Artwork), Kee (B750QEE-Panzy's BFF), Georgie (B560-Kee's baby sister) and the Feather-Flock!

Most of all, I heart Woo (HimmyCat). Until we meet again, my beautiful little boy. I love you.

lisalu


Advanced Beginner
Georgia USA
Member since 10/5/08
Posts: 2215

1 member likes this.




Date: 1/8/13 10:42 PM

Well absolutely, any attempt to make a sale "on the side" goes against eBay policy, whether it is actually a fraudulent listing or not, and should be reported!
-- Edited on 1/8/13 10:43 PM --

------
Jim (Singer 301), Margaret (Singer 201-2), Betty (Singer 15-91), Bud (Singer 503), Kathy (Singer 221), Liz (Singer 221 Centennial Edition)
http://runningstitches-mkb.blogspot.com/

mkcspuds

Advanced Beginner
Member since 12/9/12
Posts: 17



Date: 1/8/13 11:11 PM

I noticed a bunch of these about a month ago, but it appeared a number of real eBay sellers' accounts had been hacked. The sellers didn't normally have sewing items in their offerings and most had very high feedback, but the listings themselves had low starting prices and a "do not bid, contact me by e-mail" as a what appeared to be an imbedded graphic in the listing.

Michelle

------
Michelle
Printable Version
* Advertising and soliciting is strictly prohibited on PatternReview.com. If you find a post which is not in agreement with our Terms and Conditions, please click on the Report Post button to report it.
Blueprints to Blue Jeans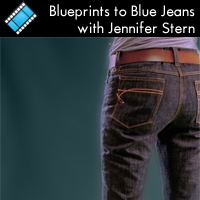 The Technique of Underlining Garments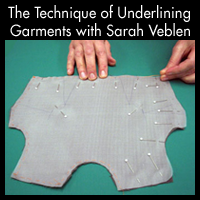 New Look 6575

by: ryan's mom
Review
No Pattern Used RTW Contest Entry

by: arianamani...
Review
You Sew Girl City Bag Pattern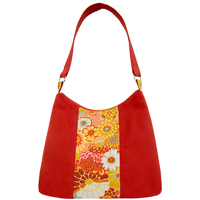 Buy Now
Favorite Things Little Wrap Dress Pattern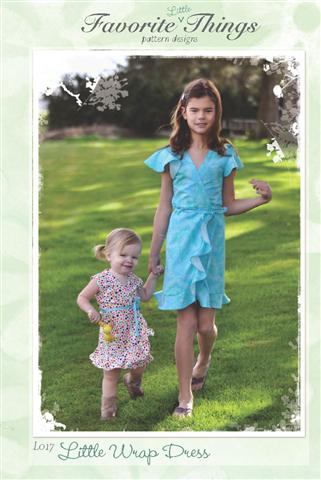 Buy Now