Skittl1321


Iowa USA
Member since 9/9/07
Posts: 1112
Skill: Advanced Beginner

2 members like this.




Date: 1/10/13 10:52 AM

My nephew thinks I can "make anything" and has determined it is because I know how to sew. Therefore, he wants to know how to sew.

Does anyone have ideas for good projects that are simple and easy, and boy friendly?

My first project was a blanket I could tuck my feet into, so I figured we'd do that- and maybe a pillowcase, but are there any ideas that go well for boys?

Also- what is a good age for this? I only see him twice a year, so I'm not too sure of his developmental level. He is in 1st grade (I learned to sew in 2nd), but my sister tells me he is sloppier than other kids in his class.

Do you think I need to tell them to wait a year or two, for safety? He is a good kid, who will pay attention to me, but I know plenty of experienced sewers who have sewn through their fingers, so I am wondering if I need to wait until he is a bit calmer and more careful with things.

(I am going to buy a Brother machine from Amazon for this- he isn't getting near my Bernina. Then, if he likes it, I'll let them keep it, if he doesn't- woo! backup.)
-- Edited on 1/10/13 10:58 AM --

LaurenEmme

New Jersey USA
Member since 9/13/11
Posts: 215
Skill: Intermediate



Date: 1/10/13 11:15 AM

I think it really depends on the kid, and the only way to know is to give it a try. I have a 5 and a half year old, and from my experience with him and his friends, that age is all about lofty ideals and overestimations of their abilities. My son sees someone rollerskating and he thinks if he gets roller-skates, he'll be up skating around like a pro the first time. So imagine his disappointment at spending most of the time on his bottom. And now he wants a skateboard, again thinking it will be easy and he'll be Tony Hawke on his first try. No amount of reminding him how hard it was to learn to skate will sway him on this thought. We're holding off on the skateboard for a while as I don't really need to make trips to the ER.

I would say odds are that he will lose interest either once he sees that the skill set needed is way beyond his, or he might discover that it's really not as fun as it looked when you do it. Or he may love it. If you're ok with potentially ending up with a backup machine, there's nothing wrong with letting him give it a try.

------
Bernina 330, BabyLock Ellure Plus BLR3, BabyLock Imagine, Singer 221, Singer 237 converted to treadle, Singer 27 treadle, Necchi BF converted to treadle, Juki TL2010Q

Skittl1321


Iowa USA
Member since 9/9/07
Posts: 1112
Skill: Advanced Beginner



Date: 1/10/13 11:23 AM

At the 1st grade age, do you teach the kid how to use the iron, or do you do the ironing for him?

I was thinking if I tell my sister to teach him to iron hankies, and he can safely do that, then he probably is going to be able to safely handle the sewing machine. Butthen I wonder if iron actually comes after sewing (but you can't sew without ironing...)

I am prepared for the lose interest thing. Effort is hard.

AdaH


Iowa USA
Member since 11/21/09
Posts: 2508
Skill: Intermediate



In reply to Skittl1321

Date: 1/10/13 11:24 AM

I haven't sewn with my 6 year old grandson, but he does sit next to me and advise me what I am doing wrong. He also loves to push the start/stop button when I am doing machine embroidery. My 10 year old grandaughter has the very basics down but has a hard time sticking at it when something goes wrong. She hates un-sewing.

Each child is going to be different and you will not know till you sit him down in front of the machine.

------
Ada


rinnerin

Member since 10/25/10
Posts: 25
Skill: Advanced Beginner
Body Type:


3 members like this.




Date: 1/10/13 11:28 AM

My son learned to sew at 7. He went to a camp at a local shop. He is messier than most kids, but not unsafe. He doesn't sew or cut a straight line, but he's so proud of what he makes that it's worth it.

He likes to make blankets and pillows, mostly out of fleece. In his class he made a binder zipper pouch, a lunch bag, a pin cushion, and a felt needle book.

Some other ideas are a bags to hold legos or hot wheels, a play mat for cars, a crayon belt, or a pencil pouch.

Have fun!

------
Babe - My grandmother's 1936 Singer FW 221
Shiny - Pfaff Ambition 1.5
Pinky - Brother NS-40
Miss Complicated - BabyLock Imagine

LaurenEmme

New Jersey USA
Member since 9/13/11
Posts: 215
Skill: Intermediate



In reply to Skittl1321

1 member likes this.



Date: 1/10/13 12:10 PM

Probably no to the iron. It's heavy and it's really hot. At five I recall being curious if the iron really WAS hot, or if my mom was making that up. Yep, hot. Blistered hands proved it.

Sewing at his age is going to require a lot of assistance, with him basically just running the machine with hands-on supervision and guidance. Most of the prep work (cutting, ironing) is going to have to be done by someone else.

I recall learning to iron at 9 and had no troubles. Six is a little young, IMO.

------
Bernina 330, BabyLock Ellure Plus BLR3, BabyLock Imagine, Singer 221, Singer 237 converted to treadle, Singer 27 treadle, Necchi BF converted to treadle, Juki TL2010Q

ShantiSeamstressing


Member since 6/11/10
Posts: 2368
Skill: Advanced Beginner

3 members like this.




Date: 1/10/13 12:27 PM

This is a

book

with projects specifically designed to interest boys - - I'm specifically thinking of the wrench roll-up case; PJ bottoms and top; duffel bag; bike bag; sportsman's vest; cargo pants; and backpack. Alternatively, rather than buying a book, a lot of these kinds of boy-related sewing projects can be found for free on the internet, also.

Here's

a shoulder sling sport duffle (date of post Oct. 10, 2012).On the same page for Sept. 17th, there's a Halloween tote!

Sewing machine Fun For Kids

is another book possibility.

I don't know if he likes Japanese-style cute items, but

Sew Kawaii!

is a book full of such projects.

A couple other ideas he might enjoy: beanbags; a tic-tac-toe board; a checkerboard; something with that chalkboard fabric that he can write on with chalk (I know Nancy's Notions sells that kind of fabric); puppets; fleece mittens, hat, scarf; simple decorative bunting for his room, such as an easy project like the one shown

here

.

clothingengineer


Member since 5/7/10
Posts: 546
Skill: Advanced
Body Type:




In reply to Skittl1321

1 member likes this.



Date: 1/10/13 1:16 PM

I think that's a little young for ironing. I would wait until he was at least 7. I was 8 when my mom taught me how to iron, and I remember my friend was stunned - her mom forbid her from getting within 5 feet of it!

I think sewing depends on the type of machine you have to work with. I was about 7 when my mom showed me how to sew on her 1980s computerized Viking, but it was capable of going really, really slow (like barely 1 stitch a second) so there was little chance of me getting in trouble with that. It was great for building confidence. Now I have my Janome MC6500P and its 1000 stitches a minute sometimes seems too slow!

My first project was a Kwik Sew nightshirt with matching pillowcase, and my second project was a very simple twin size quilt from a pattern that was made especially for kids. It had you stitch the strips together, then tie to the top with embroidery floss instead of the traditional quilting stitches. I think it was a split rail type of pattern. I still have it! The nice thing about a quilt is that there's so many cartoon and kid-oriented quilting fabrics out there for him to choose from, and the straight lines and smaller seam allowances are easier to sew.

I liked sewing as a kid but I gave it up because none of my friends were interested, and in the pre-Project Runway days sewing just wasn't cool. I actually think that boys are more interested in learning how to sew than girls because once they get into cars they want to know how to make their own auto upholstery, and the ones I know are pickier about how their clothes fit than the girls (who are mostly interested the label and see clothing as disposable).

DonnaH


Texas USA
Member since 10/1/03
Posts: 2536
Skill: Intermediate



Date: 1/10/13 1:28 PM

My first thoughts were PJ pants and/or a pillow made from character (fav superhero?) fabric.

Someone here mentioned a pattern for PJ pants that had one piece - cut out twice, no side seam. I don't even remember if it was Big 4 or not.

More important than how messy he is would be his small motor skills (and patience when using them) - how is he w/ writing and/or coloring? And it would be more about how much effort/time he is willing to put in than about how perfect the results are.

In advance of the actual visit, you might send him some of the kids craft kit that relate (like the ones where you glue small bits onto larger bits usually involving yarn, felt, beads and/or foam) , or even sewing cards. Pretty sure they still make them. All these help w/ small motor and attention. Potholder looms would work, too - although they'd be more for gifts for relatives who cook than for him to keep for himself.

Most of that stuff is aimed at girls, but the door hangers and can holders and several of the other things could work for boys, too. Just go to Michael's or Hobby Lobby (or whatever craft store you have) and browse.



LaurenEmme

New Jersey USA
Member since 9/13/11
Posts: 215
Skill: Intermediate



In reply to DonnaH

2 members like this.



Date: 1/10/13 2:44 PM

My 5yo's potholders are "sitting mats" for his Angry Birds to sit on

------
Bernina 330, BabyLock Ellure Plus BLR3, BabyLock Imagine, Singer 221, Singer 237 converted to treadle, Singer 27 treadle, Necchi BF converted to treadle, Juki TL2010Q
Printable Version
* Advertising and soliciting is strictly prohibited on PatternReview.com. If you find a post which is not in agreement with our Terms and Conditions, please click on the Report Post button to report it.
Online Class
Put it on the Bias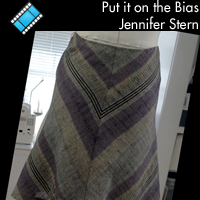 Online Class
Altering Jackets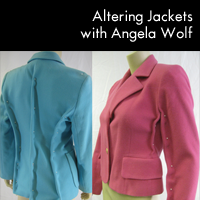 BurdaStyle Magazine 10-2007-106

by: yummymummy...
Review
BurdaStyle Magazine 08-2014-132

by: MrsCharism...
Review
SewBaby Bath Puppet Pals Pattern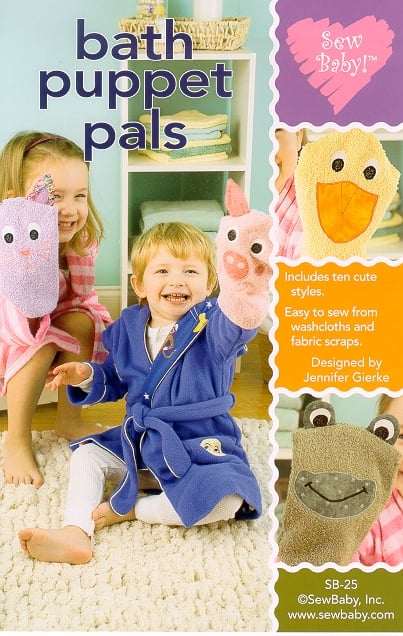 Pattern Details
Jackets for Real People DVD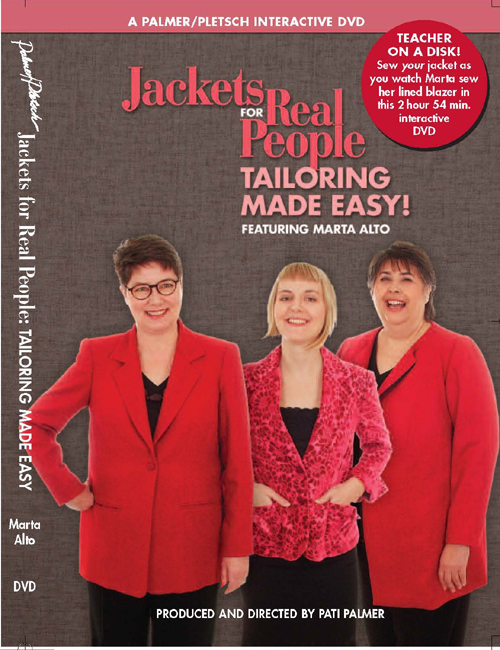 Pattern Details