LynnRowe


Advanced
Member since 3/9/09
Posts: 9349

4 members like this.




Date: 1/10/13 5:44 PM

A sewing pal and a PR member (whom I am not going to out) just purchased, in one heck of a deal, her very first serger (and a Babylock Imagine, to boot! ) Nothing like going all the way the first time, lol!

Her joy and thrill and sheer excitement over this machine, and the obvious bonding that's already taken place, just makes me so HAPPY!

I have to say, sharing someone else's excitement is very heart-warming!

Just had to post that...and there aren't many other places I could do so (without being locked up )

edited for grammar!
-- Edited on 1/10/13 5:45 PM --

------
I heart Panzy, Pfaff Creative Performance, the sewing machine love of my life!
And Baby (Enlighten serger), Victor (BLCS), Ash (B350SE-Artwork), Kee (B750QEE-Panzy's BFF), Georgie (B560-Kee's baby sister) and the Feather-Flock!

Most of all, I heart Woo (HimmyCat). Until we meet again, my beautiful little boy. I love you.

LynnRowe


Advanced
Member since 3/9/09
Posts: 9349





1 member likes this.



Date: 1/10/13 7:02 PM

And adjusted for error...not the very first serger...just the first serger that's changed her outlook on serging! That's even better!

------
I heart Panzy, Pfaff Creative Performance, the sewing machine love of my life!
And Baby (Enlighten serger), Victor (BLCS), Ash (B350SE-Artwork), Kee (B750QEE-Panzy's BFF), Georgie (B560-Kee's baby sister) and the Feather-Flock!

Most of all, I heart Woo (HimmyCat). Until we meet again, my beautiful little boy. I love you.

quiltingwolf


Intermediate
Member since 12/15/02
Posts: 6712





Date: 1/10/13 7:10 PM

wonderful I would love a Babylock serger if I get back into doing clothes

------
quiltingwolf.blogspot.com

LynnRowe


Advanced
Member since 3/9/09
Posts: 9349





In reply to quiltingwolf <<

1 member likes this.



Date: 1/10/13 7:19 PM

It's not the machine itself (although I do happen to think BL sergers are the cat's jammies!), it's her enthusiasm and happiness that just makes me feel all warm and fuzzy!




------
I heart Panzy, Pfaff Creative Performance, the sewing machine love of my life!
And Baby (Enlighten serger), Victor (BLCS), Ash (B350SE-Artwork), Kee (B750QEE-Panzy's BFF), Georgie (B560-Kee's baby sister) and the Feather-Flock!

Most of all, I heart Woo (HimmyCat). Until we meet again, my beautiful little boy. I love you.

loti


Advanced
Florida USA
Member since 5/27/04
Posts: 3634

7 members like this.




Date: 1/10/13 7:28 PM

Ok it was me, and I'm VERY EXCITED.

Let me tell you about Baby, my first Babylock serger.

So it didn't come with anything, just the machine two needles and a foot.

After a bit of poking....
The feet snap in WOW.

I pop on my Bernette foot pedal and push. It sounds like it's working. I run upstairs and grab some cones, and thread the machine. It's pretty intuitive.

The needle threader doesn't work, it doesn't drop down.
The jet air system doesn't work, it just sits there in a loopy mess.

That's why they were selling it :(

Not defeated, I print out the manual and actually read the instructions.

OH, that's what that lever is for!!

So I set up the left port for threading, 1" in the hole with 18" extra slack, push, wooosh

I sat there staring at that little tail of thread sticking out of the end of the looper, as if I had just seen an alien landing. I had to blink a few times....

Then I tried right port, 1" feed, 18" slack, push, woosh, threaded.

I actually tugged on the end because it seemed like a magician's trick, like a rabbit in the hat.

I know you're all going to think I'm crazy, but I thought the jet air wouldn't work for me. I thought it would only work for some people.

I didn't even have to grab my reading glasses.

I now know why all these Babylock serger people create such a fuss. It's just that good.

So I pulled a sample of muslin, and tried the different levers and knobs, dense stitching, rolled hem, gathering?

At this point I am giddy.

OMG I can't tell you how excited I am.

So she's a little older, 2004, but still works like a champ and us old girls have to stick together. Since she came naked, I am putting together her accessories while she goes to the spa for the next two weeks. She was missing an uptake cover and the cutting blade, and the foot pedal, otherwise I would post pics, but don't want to get flagged for posting photos of a naked machine.

I'm working on making her complete in the meantime and bought some new thread for her and I downloaded the quick reference threader guide and manual from the Babylock website.

I had the threader guide laminated, well actually the people at Kinkos showed me how, so it's not only pretty but I had a hand in it's creation.

Wanna see?



This is the manual, black and white because 53 pages of color was going to run into a small fortune. It is very handy to have it on a spiral binding, and covered in clear plastic so I can put my tea mug down on it.... which will undoubtedly happen.


OMG I'M SO EXCITED I CAN'T STAND IT. I've already pulled all of my knits out of the bins and am planning a busy knit month.

Now I have to wait two weeks. OMG
Is it here yet?

------
"A girl should be two things: classy and fabulous."
Coco Chanel

Stash Sewn in 2011 148.5 Yds
Stash Sewn in 2012.... counting...

http://adonising.blogspot.com

Nursebennett

Advanced Beginner
Alabama USA
Member since 1/7/10
Posts: 149





3 members like this.



Date: 1/10/13 7:33 PM

I truly loved reading every word of your post. Isn't it wonderful when someone "gets it"? Enjoy!

loti


Advanced
Florida USA
Member since 5/27/04
Posts: 3634

2 members like this.




Date: 1/10/13 7:38 PM

Thank you Nursebennet!

Oh and the needle threader does work, just not with the foot on!!
I can't believe I waited so long.

I will have t-shirts made up with
"Wanna see my laminated color threading guide?"

With an I heart Babylock on the back.

------
"A girl should be two things: classy and fabulous."
Coco Chanel

Stash Sewn in 2011 148.5 Yds
Stash Sewn in 2012.... counting...

http://adonising.blogspot.com

GothDom


Advanced
Member since 3/24/10
Posts: 1949



Date: 1/10/13 7:52 PM

Wowowwowow!
Now you are making me want to poke at the serger I bought!
(I am terrified of them)

Congrats, sounds like you're having a truly great time with her!


------
http://www.acdc-vintage.com
This one, that one, and a bunch of other ones!
(though the herd is getting more streamlined)


Cat n Bull


North Carolina USA
Member since 2/17/06
Posts: 4707



Date: 1/10/13 7:54 PM

YAY! How awesome to get a GREAT new machine!!

My next serger will most definitely have that AMAZING threading ability...lucky for me my dealer sells Babylock too!

Enjoy your machine and can't wait to see pics of your lovely creations.

------
Cathryn

loti


Advanced
Florida USA
Member since 5/27/04
Posts: 3634





Date: 1/10/13 8:21 PM

Poke away GothDom!! Which one did you get? My old one, while it gave me years of faithful service would sometimes get in a fussy groove, where it would not allow me to thread it properly. Not sure what was happening there, so I would rush through whatever projects needed the thread that was on the machine at the time. I was never sure if the next threading would be successful or not.

Cat n bull - Underwear and t-shirts are in my near future Will definitely post pics.

------
"A girl should be two things: classy and fabulous."
Coco Chanel

Stash Sewn in 2011 148.5 Yds
Stash Sewn in 2012.... counting...

http://adonising.blogspot.com
Printable Version
* Advertising and soliciting is strictly prohibited on PatternReview.com. If you find a post which is not in agreement with our Terms and Conditions, please click on the Report Post button to report it.
Online Class
Sewing Basics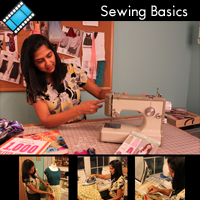 Online Class
10 Clever Techniques To Help You Sew Like a Pro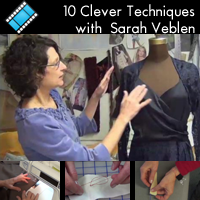 Simplicity 2152

by: Pink Holly...
Review
Sewn Square One Small Change Pattern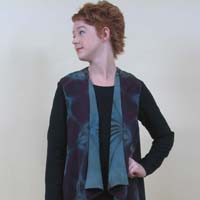 More Info
Bluegingerdoll Billie Jean Paper Pattern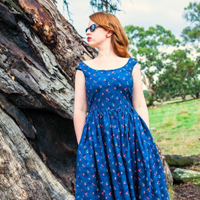 More Info
McCall's 3061

by: Passion4Se...
Review