hazelnut


USA
Member since 1/7/09
Posts: 2310
Skill: Beginner



Date: 1/13/13 5:48 PM

My new serger is making large needle holes in this lite to med.weight sweatshirt fabric. I am using the correct needles for my type of serger. I started on scraps with 2 new size 14's (which produced the needle holes, then switched them out for new size 11's, (which seemed a little better). After pressing the seams I noticed the needle holes enlarging, but had hoped that after finishing the top a wash & dry might shrink them up. They did *QUITE* the opposite and enlarged and even tore apart somewhat, as you can see in the photos. My 2nd photo shows my bust dart sewn on the SM and the 3rd photo shows the coverstitching. I had no enlarged punctures from either my SM (size 12 needle) or my CS (size 11 ). All machines have the type of needle suggested by the manufacturer in them and all needles were brand new.

Does anyone have any ideas as to why the serger needles would do this? I've successfully made two other tops on this serger - one using a 4-way stretch fabric (kind of like supplex) and the other a 75%cotton/25acrylic med-heavy weight ribknit with absolutely no problems. I was ready to blame the fabric, but since the SM & CS seams are fine (and I pressed the heck out of those bust darts too) I don't know what to think. Could it be from the wrong length or width settings or??? The Enlighten sounded king of loud when it serged the 2 layers too. This pink sweatshirt is a bamboo/cotton french terry - very stable with no lycra, but not what I would consider heavy by any means. Thanks for any light you can shed on this.



beauturbo

California USA
Member since 5/2/09
Posts: 4727
Skill: Advanced

1 member likes this.




Date: 1/13/13 7:46 PM

I took your 2nd picture which I still could not see that good, brought it into a graphics program and enlarged it a bit (LOL) or as far as I could as not very high dpi and was pretty blurry there too, but yes, it looks like to me also, something is chewing up your fabric there. And maybe more than just a needle.

If there is a burr on a needle or using a sharp needle that actually pierces right through just some knit fabrics and cuts the fiber, then sometimes later in the wash or if you just pull on it, you would get holes, running or frays. That is when maybe I really not only would would want a stretch or ball point needle to stop that kind of thing, but must always have one. But even though that would be a good idea for you, I'm not sure that is your "only" issue there at all. But I don't think that is happening with you right there at all, since on sewing machine and even cover stitch without that extra stuff you are not having same problem, the exact same way at all.

This is what I think I know: If it's your needle at all, it does have to be the inside one, as that is just the one on the seam line there. Bad and different and unusual noises when sewing something on anything, do mean something unusual or bad going on. What, is a puzzle to be solved each time.

Without even trying to type or justify my personal reasons on why I would do this at all, if it was me, and I just had 2 brand new Schmetz system EL X 705 needles laying around and no matter if they said CF on them on the packaging or not, I would just stick 2 of those in there instead, and then sew on the same scrap fabric, same kind of stitch on two layers of it, just like in your sleeve seam and see if maybe the problem just goes away. If so, problem solved and just redo your sleeve seams taking in a tiny bit more fabric there, and cutting off the part you don't like while you do that.

Also clean out your machine, and look for maybe some pin that may have actually been stuck in your feed dogs for a while, (and roughing up fabric and making bad noises?) in case something like that even happened, and maybe it could have been in there for a bit, then fell out later?

hazelnut


USA
Member since 1/7/09
Posts: 2310
Skill: Beginner



In reply to beauturbo

Date: 1/13/13 11:49 PM

Thanks for looking at the stitches I opened up the serger again (I love that you can open the front and the side doors and see right through this one), used my little brush in case I had missed anything earlier and all looks well. I vacuum my after every project so lint doesn't build up and if a fabric is particularly linty I may vacuum more often during the sewing process. I've only had this serger a couple months, so besides practising with it, I have only sewn 2 tops (3 with this sweatshirt), so it is like new.

I rethreaded it and kept experimenting with 3 different sweatshirt scraps. One was the same pink, bamboo/cotton sweatshirt french terry in the photos, one was a bamboo/cotton sweatshirt fleece (non-french terry) but with same percentage of bamboo to cotton ratio, and the third was 100% combed cotton sweatshirt fleece.

Here's the results.
1) pink bamboo/cotton french terry sweatshirt - same problem with needle holes and fabric spreading when pulled (you can see the needle thread spreading on the right side almost like a mini-ladder stitch);

2) brown bamboo/cotton fleece sweatshirt - same problem with needle holes as above, HOWEVER, I sewed a sweatshirt from this fabric a year ago on my Brother serger, without any needle holes or tearing and as far as I know it is still holding up;
and
3) black 100% combed cotton sweatshirt, which *didn't* have the needle holes when spread, so I think this at least rules out faulty needles as the culprit and I'm back to thinking it must be the fabric.
But....then why would the brown top still be holding up and not splitting it's seams from the Brother serger if it were bad fabric? And why are my SM and CS stitches okay?


Quote:
What, is a puzzle to be solved each time

It is a puzzle for me, that's for sure.
Could it perhaps be that a different needle (a sharp?) would be better with this particular fabric? My BL dealer did say that you could use Schmetz regular SM needles in the Enlighten and the BLCS, but I haven't tried that yet - I've stayed with the recommended ones for each machine.

I've also experimented with tightening and loosening the stitch length and width. When I set the width and length to tighter and then pulled on the fabric, it actually split the seam. I had size 14 needles in. The size 11's were worse, I was incorrect in my original post that they were a bit better.

I may call the dealer tomorrow and ask what they think. They are 2 1/2 hours away so I can't just "drop in". The machine is sewing other fabrics okay. I wish I understood fabrics and needles and how their settings affect sewing better than I do. I feel like I'm on a fishing expedition. LOL Thanks for your help.

ETA Well, I don't know why I didn't think of this earlier, but I just tested the pink fabric out on the Brother serger (with Schmetz size 11 stretch needles) and although the needle holes where much tinier and hardly visible, they did start to spread a bit and make small holes when pulled. Looks like this particular ( all 10 yds worth-5yds in another color ) of fabric may be the problem after all. Looks like I'll be using it for muslins.

-- Edited on 1/14/13 0:19 AM --
TailorsDen

Canada
Member since 12/25/04
Posts: 146
Skill: Advanced
Body Type:




Date: 1/14/13 4:08 AM

Schmetz does make a specific needle for knits that you could use in the serger for regular serging (I think the cover stitch portion still needs the longer needle). They have a yellow mark on the shaft of the needle and come in different sizes, just like regular needles. They have a rounder point so as not to cut the fibre. It might make a difference on this particular fabric.



hazelnut


USA
Member since 1/7/09
Posts: 2310
Skill: Beginner



In reply to TailorsDen

Date: 1/14/13 8:19 PM

Thank you for posting. Are these needles the same as the SM needles - 130/705H-S 75/11? If so, I have some for my SM that I could try. Or are they a yellow-marked stretch needle HAx1SP in size 75/11?

Actually, I think I should just check out the Schmetz needle website and familiarize myself with what's available for the BL's. My Brother 1034D serger uses regular sewing machines needles, so I haven't had a reason to look beyond the 130/705H type until now. The Schmetz stretch SM needles could be the reason I didn't have as much of a puncture/tearing problem when serging with the Brother. Thanks again

LynnRowe


Member since 3/9/09
Posts: 11214
Skill: Advanced



In reply to hazelnut

Date: 1/14/13 11:41 PM

With the problem pink, try using a wider serger stitch, or use a 4-thread serger stitch, or use the sewing machine and straight stitch to seam, then the serger to overlock.

It's such a pretty pink!



------
I heart Woo (HimmyCat). Until we meet again, my beautiful little boy. I love you.

hazelnut


USA
Member since 1/7/09
Posts: 2310
Skill: Beginner



In reply to LynnRowe

Date: 1/15/13 3:57 PM

I'll try using a wider stitch and see if that helps, but I was using a 4- thread - I almost always sew with all 4 threads.

Quote:
or use the sewing machine and straight stitch to seam, then the serger to overlock.

I may try this to save the top for home-wear - it *is* very soft and cuddly ...and a soft, pretty pink! Thanks!

BTW, after a lot of fussing with needles and settings my CS turned out very nice. I'm still getting acquainted with my new machines, they each have their own personalities. I also wish I lived closer to the dealer and could go in for some advice when I have a problem. These machines seem to be capable of so much, yet I am only scratching the surface with them at this point. :)
PattyGee

Member since 11/12/03
Posts: 815
Skill: Intermediate



In reply to hazelnut

Date: 1/19/13 5:10 PM

Hazelnut - I have an enlighten too. I had the same thing happen to me. The machine would go thump, thump, thump - runs in my fabric, large holes. Clearly it is marked on the machine to use only HAx1SP/CR size 11 or 14. Called my dealer and she said you can use Schmetz Jersey Ball Point or Schmetz Stretch Needles as long as the are 705's. I didn't know, did you? I would check with your dealer.

I have had the enlighten for a short time and have made 4 knit garments on it. The last one it ran a bit. But went around the seams again with my Bernina and a stretch needle and it is fine. It was only a muslin but now its wearable.

eta: Well we are in the same boat, I am far from my dealer also. The stretch needles have a yellow band on them, Schmetz 130/705H-S and the Jersey ball points are Schmetz 130/705H SUK no colored band on them. My coverhem machines say only EL x705 needles, I will run a test on both of my machines and see if I have any problems using the stretch or ball point needles. I hope you can use your pink fabric it is a very pretty color! Sorry for rambling on.
-- Edited on 1/19/13 5:32 PM --

Well I used Schmetz Ball Point 130/705 SUK size 12 on a ity knit today, no problems with holes, serged perfectly, I feel like Duh.... Wish I had known this before.
-- Edited on 1/20/13 9:33 PM --

------
Patty


hazelnut


USA
Member since 1/7/09
Posts: 2310
Skill: Beginner



In reply to PattyGee

Date: 1/27/13 0:07 AM

I'm glad to read you had a similar problem and using a different needle fixed it! I first tried coverstitching over the seams on one sleeve and that didn't work at all. My shoulder seams were already too narrow (because of the fabric choice and lack ofl stretch) so I couldn't afford to really "re-serge" the seams around the armholes. After reading everyone's comments and trying some stitches on my SM, I finally choose a zigzag stitch to overstitch the serged seams - like a top-stitching. (I even added a little front pocket at the bottom for the heck of it!) At least it saved the top for home use. Still have to see if it survives the washer & dryer. Like the treasure/trash cliché - one person's wadder can be another person's wearable house muslin ....or something to that effect! Here's a photo of the "save". Thanks to everyone for their comments and helpful suggestions!

PattyGee

Member since 11/12/03
Posts: 815
Skill: Intermediate



In reply to hazelnut

Date: 1/27/13 0:25 AM

I use the stretch and ball point needles in my coverstitch machine (same as 1000cp Janome can only use EL needles) and the stitches turn out very nice, I have to adjust the tension. I think when I cover stitch over clear elastic the right needles tension is different then the left needle because it is actually going in the clear elastic. Glad that you found a way around the holes. I did zz on my sewing machine around the place where I had holes and it did help, but it is a wear around the house shirt now, trash to treasures !

------
Patty

Printable Version
* Advertising and soliciting is strictly prohibited on PatternReview.com. If you find a post which is not in agreement with our Terms and Conditions, please click on the Report Post button to report it.
Online Class
Blueprints to Blue Jeans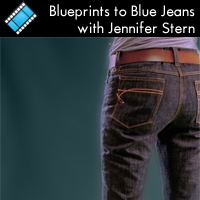 Online Class
Fit the Tee to a T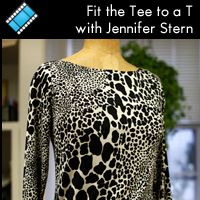 Butterick 4978

by: Sew Good
Review
Newport Tote Paper Pattern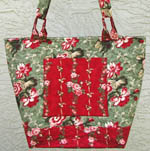 Pattern Details
Sew Chic Clara Bow Apron Pattern (ln102)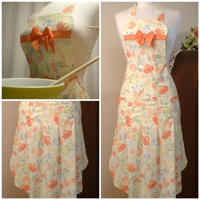 Pattern Details
Burda 8547

by: staging la...
Review