Tina Rathbone


Advanced Beginner
California USA
Member since 9/16/02
Posts: 77



Date: 1/16/13 6:51 PM

I don't sew for kids (unfortunately, no kids, grandkids, neices or nephews -- can you believe it?) but I think a ruffler foot would be fun.

Although I have a Featherweight and rufflers seem inexpensive for them, I'd probably prefer one for my beloved Bernina Artista 170 QE.

The "official" #86 foot costs $112 at my dealer. Gulp. She's offering a 30% discount on Superbowl Sunday, ... but still.

DH searched EBay and found a bunch of "works with" rufflers in the neighborhood of $20-$30. Any thoughts?

I'm starting with you, my PR friends, first in researching this. But the Official Bernina site says you can choose to Ruffle in several stitch increments: every 9 stitches, every 15, etc. Perhaps that's what the huge price difference includes?

Your thoughts are eagerly anticipated. and Happy New Year to you all.
Tina in San Diego
Oh, and if this post would be better off in a different Message Board, please let me know. Thanks!
-- Edited on 1/16/13 6:52 PM --

CM_Sews

Intermediate
California USA
Member since 9/18/04
Posts: 1771





In reply to Tina Rathbone <<



Date: 1/16/13 7:41 PM

What is involved in attaching the #86 foot to your machine? That is, do you need to use tools to remove a part from your Bernina before you can attach the ruffler? I have a Pfaff ruffler foot, but using it involves removing the low shank adapter that allows me to snap on my collection of presser feet. Somehow that seems much too involved for me.

In this video of foot #86 it appears that the #86 foot is a Bernina-style snap-on foot. However, since I've never sewn on Berninas, I can't be sure. However, the convenient ability to just snap on and snap off the ruffler may be worth the price to you.

As for the rest of the video, almost all ruffler feet adjust the same way, and work the same way. Ruffer attachment design hasn't changed much in about 100 years (really). Really old vintage rufflers have slightly different adjustment knobs or levers, but they work just like the Bernina ruffler.

CMC

EleanorSews


Advanced
Michigan USA
Member since 7/26/07
Posts: 4515
Board Moderator



Date: 1/16/13 8:12 PM

Check out The Ruffler...Unruffled. This is a free pdf document (30 pages or so) that takes you step by step through the process of using a ruffler. It's a wealth of information. I'm waiting for a generic ruffler to arrive in the mail. Then we shall see...

------
"We don't see things as they are, we see them as we are." Anais Nin

"Attitude is the difference between an adventure and an ordeal." unknown

Jennifer Hill


Advanced
Alberta CANADA
Member since 4/11/02
Posts: 1507

1 member likes this.




Date: 1/16/13 9:37 PM

I have used the vintage Singer rufflers on various machines. The oldest ones (100+ yrs) have little adjustability, but the ones included with FW sets can ruffle every stitch, or every 6th or 12th stitch. Personally, I always ruffle every stitch or it looks to me like I forgot something somewhere.

My only Bernina is a second hand 631 which came to me with a low shank ruffler and a low shank adapter. I'm not sure if the PO used it, but then, I don't think she had a FW. What I'm getting at here is, if you want to ruffle on your Bernina, I think you should get a Bernina ruffler, but if you want to save a few $$, do it on your FW.

Regardless of the brand, they all work the same, and require a fair bit of practice plus trial-and-error. It is impossible with any of them to calculate exactly how long a strip you need to start with to achieve a specific known length. The take-up is dependent on individual fabric weight, stitch length, and thread tension. But they are soooo much fun to watch doing their thing - way faster and more precise than any other gathering method I've yet encountered.

Jennifer in Calgary

andye

Beginner
Virginia USA
Member since 5/9/09
Posts: 1885



Date: 1/16/13 9:54 PM

I bought a Bernina Ruffler on ebay-- it came with the Bernina box, so that's something... The actual foot isn't engraved with any label.

It looks just like any other ruffler-- though it's not as flimsy as some, but somehow my old (and sadly, damaged) niiken ruffler feels a little sturdier. Perhaps it's because the niiken is squatter.

The Bernina ruffler screws onto an adaptor, which is then clipped onto your machine like any other Bernina foot.
The adapter is readily available for both old and new Berninas-- I think it's #77. Conceivably this means that if you have an older Bernina and a newer Bernina, you could buy one ruffler and share it between the two machines. Or you might be able to use it on your featherweight.

The bernina ruffler has the usual adjustments-- a thumbscrew for pleat depth, and a adjustment for zero, 12,6 and 1. -
-- Edited on 1/16/13 10:01 PM --

------
Bernina B330
Feet: 1,2,3,3A,4,5,7,8,10,13,16,18,20, 29,32,35,37,50,64,70,71,82,85,86, 92



andye

Beginner
Virginia USA
Member since 5/9/09
Posts: 1885



Date: 1/16/13 10:03 PM

BTW, the Bernina ruffler is a straight stitch model-- it's far less impressive than Bernina's walking foot in this regard

------
Bernina B330
Feet: 1,2,3,3A,4,5,7,8,10,13,16,18,20, 29,32,35,37,50,64,70,71,82,85,86, 92



Renee' S

Intermediate
Idaho USA
Member since 8/24/02
Posts: 513





In reply to Tina Rathbone <<



Date: 1/16/13 10:25 PM

The Bernina ruffler comes with an adapter to attach it to your machine. The ruffler is like the binder in that it may be made for Bernina but is not manufactured by Bernina. I know there used to be two Bernina presser foot adapters, one for regular low shank presser feet and one for use with the ruffler. One adapter is longer than the other, but I sure can't remember which adapter was needed for the ruffler. It's very possible that you could buy an adapter from your Bernina dealer and use the same ruffler that you use on your Featherweight. The Bernina adapter should run about $15.00. If you decide to give it a try, when you first get it all set up turn the handwheel slowly to make sure everything works ok.

------
Bernina 560, Pfaff 7550, Pfaff 1171, Babylock Imagine, Singer 221 & the big girl Gammill Classic

Michele Lommasson


Advanced
New Mexico USA
Member since 7/23/07
Posts: 1192



Date: 1/17/13 9:49 AM

Yes, I'm pretty sure that the Bernina ruffled is manufactured out of house. It's a low shank foot and comes with an adapter shank.
Of course any low shank ruffler will work. That said, I've seen some pretty rough rufflers out there. Some are downright scary, the noise they make alone is enough to make a person swear off ruffling forever!
But, there are some pretty nice vintage rufflers around , if you can find them and have the time to look.
So, if you don't choose the Bernina ruffler, which is both high-priced and pretty sweet, make sure you can test drive whatever you do get. It isn't worth it to pay $35.00, but to end up with a piece of junk. (Again, you wouldn't believe what I've seen in my classes. Usually belonging to someone who is so proud to have gotten such a great deal!)

------
Michele Lommasson

gneebee

Advanced Beginner
South Carolina USA
Member since 8/30/11
Posts: 126

1 member likes this.




Date: 1/17/13 9:51 AM

Make sure you check out the "ruffles" made with a ruffler vs the ruffles made with the much less expensive gathering foot . I was surprised to see that they are more like "pleats" than what I consider "ruffles." I got the effect I wanted with the gathering foot.... more "ruffly" than small, flat pleats. 'Just don't want you disappointed with the style of ruffle the ruffler will make. Jeanie

------
wife, mom, nurse, grandmother, sewing/embroidery hobbiest from SC with a BL Ellisimo, BL Enterprise, Babylock Evolve, Bernina 180 & 1090.

andye

Beginner
Virginia USA
Member since 5/9/09
Posts: 1885



Date: 1/17/13 12:14 PM

set pleat depth to shallow, and have it ruffle every stitch. But then, I prefer pleats, so I haven't fully investigated that end of the parameter space.

------
Bernina B330
Feet: 1,2,3,3A,4,5,7,8,10,13,16,18,20, 29,32,35,37,50,64,70,71,82,85,86, 92


Printable Version
* Advertising and soliciting is strictly prohibited on PatternReview.com. If you find a post which is not in agreement with our Terms and Conditions, please click on the Report Post button to report it.
Beginners Guide to Dyeing Fabrics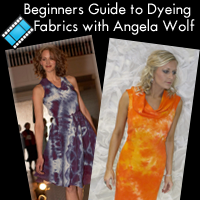 Fun with Fitting - BODICE w Darts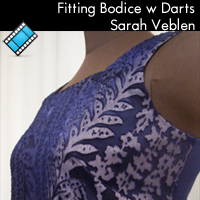 Simplicity 1780

by: sugarduck
Review
Favorite Things Cute Skirts Pattern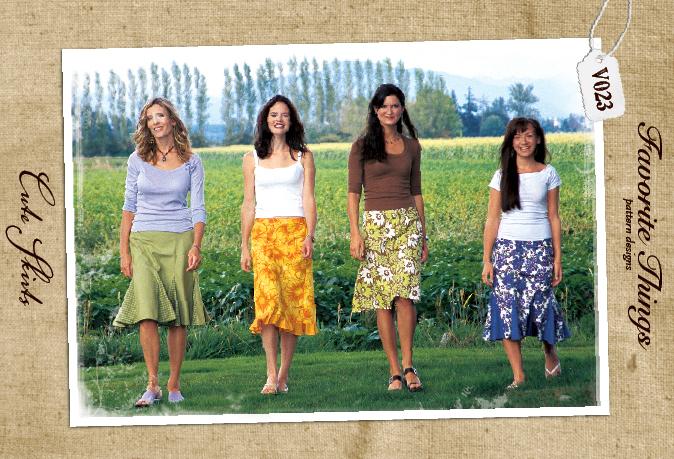 Buy Now
Jamie Christina Abbey Coat Pattern (JC314AC)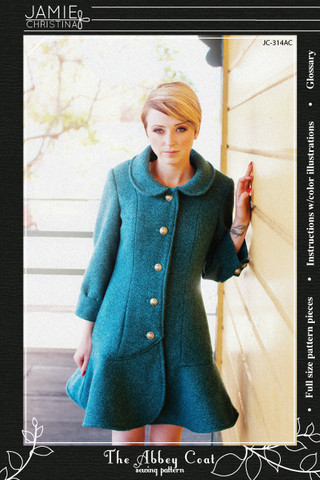 Buy Now
New Look 6145

by: Sixtiesgir...
Review