lirael

AUSTRALIA
Member since 11/22/11
Posts: 4
Skill: Advanced Beginner



Date: 1/19/13 9:00 PM

Hi all,

I am only just starting to post but I have been reading PR on and off for a while. Some background on me:

I learned to sew as a child on my mother's Elna Lotus; she sewed a lot of my clothes (and her own) because we were vertically challenged and had to shorted bought stuff anyhow... and also it was to save money. I have continued to sew on and off since still I am still vertically challenged and have to alter new clothes. However, while I'm comfortable doing basic sewing on woven fabrics and have enough grounding to learn from books/videos, I still know very little beyond the straight seam.

My current machine is another Elna, a 3003 that my mother purchased 20ish years ago. It's a mechanical one, not computerised, but gives good and faithful service. It has been well looked after and will continue to be used, as is the little Lotus which I still come back to for comfort! However, I have done some machine quilting on the Elnas (with and without a walking foot) and I'm not happy with it; the major issue being the harp space, which is on the small side. It also doesn't handle decorative threads all that well, being much happier with good quality regular sewing thread. And the foot pressure isn't adjustable; that's not a problem with my standard woven garment fabric but it is a pain for knits or anything unusual.

Now, I am in the lucky position of being able to afford a new machine and I want to get a machine with a big harp space, flatbed, more varied decorative stitches and hopefully, more gracious handling of decorative threads. I'm not looking for an embroidery machine but am not ruling that out yet. I've gone to a local sewing machine shop and they are setting up several for me to try tomorrow. I know for sure there will be the Janome 8900, the Viking Sapphire 875 and a Brother whose model they said but I forgot and which is an embroidery machine as well. They don't have Berninas - I can go to another local shop that has Bernina and I probably will later this week.

My plan is to take a handful of fabrics and sew some comparative swatches on each of them, and take a quilt sandwich to test basting and machine quilting (which will be the main thing I want it to do right).

Any advice on what to check on each machine? Stitches? features? I believe all the machines I'll be trying are good machines so I'm really looking for which one I like best. I've never bought a machine before and I don't want to miss something obvious if I can help it. My sewing is mostly household stuff, garments and patchwork/quilting but due to two small girls who like 'fancy' dresses, I'm being challenged with fabrics and techniques. Oh, and I sew dolls clothes so working small is another challenge.

I do think this dealer will be good; I'm getting lessons with the purchase and they say I can bring it back for a refresher or to ask questions anytime. Of course, I'm also planning to buy a babylock evolution serger through them so when I'm spending that much, they had better provide good post-sale service!

Maia B


Illinois USA
Member since 10/27/10
Posts: 5311
Skill: Advanced Beginner

1 member likes this.




Date: 1/19/13 11:04 PM

Sounds like you've got a good plan-to test drive several machines.

What's your budget?

I'm primarily a quilter, but I sew simple garments and household items, and alter and mend our clothes (I'm short, too). My first upgrade after 20 yrs sewing with a basic, crappy machine was the Baby Lock Quest Plus. I still think it's an amazing machine and value. 9" harp, built-in dual feed, 8mm stitches, excellent straight feed even on narrow seams. The Serenade is the current version, and the Pfaff Smarter is extremely similar.

You could also consider a straight-stitch only machine like the Juki 2010q. 9" harp, excellent for piecing and FMQ, able to use a walking foot for straight stitching. Other brands have similar models. These usually cost less than $1000. Then you can keep whatever machine you like for zig-zag/deco stitches. The Juki can be put on a frame, too.

Depending on your budget, consider the Pfaff Creative Performance and Bernina 710 or 750. If I didn't already have the 820, I'd be choosing between those.

I don't know a thing about Vikings, but I know the Janome 8900 has several upgrades beyond the 7700 on which it is based, and I haven't read any complaints so far on the Janome Horizon yahoo group.

A lot of choices, almost overwhelming, so take your time.

My favorite machine is my 630, followed closely by the 820. I really enjoy having both 9mm and 5.5mm machines. I think I could do just as well with a 9mm and straight-stitcher, but I just love the 5.5mm Berninas too much.

Good luck and watch out! Before PR I only had one sewing machine. Now I'm happily addicted.

------
🌸 Plenty of machines, mostly Berninas 🌸

anne123184

USA
Member since 9/29/10
Posts: 140
Skill: Advanced Beginner



Date: 1/20/13 12:26 PM

Consider the brother laura ashley NX2000.. It has I think 400+ stitches, you can even draw your own.. It has A LOT of accessories already such as bobbin work, circular/flower attachment, walking foot, all the feet that you would need for quilting/free motion.. etc

I had that machine but I traded it in because I find that it was too much for me to handle.. Since I really got it for quilting and I don't care about decorative stitches I just want it to sew a 1/4 seam.. the touchscreen kinda annoyed me as well.

I use my singer 15-91 now for quilting which I am loving very much..

The sapphires are great machines.. I personally like vikings.. However I saw the Janome one time at a local dealer and I think it is much better.. Check it out yourself. Dealer support is the most important thing to consider.

A

------
Live what you preach

PattiAnnJ


Ohio USA
Member since 12/3/06
Posts: 9220
Skill: Advanced



Date: 1/20/13 1:27 PM

Go with the dealer you like.

Test drive all the brands he has to offer.

Take some scraps and a mini quilt sample and check out the quilting options as well as piecing the scraps.

------
OLD CHINESE PROVERB: I HEAR & I FORGET; I SEE & I REMEMBER; I DO & I UNDERSTAND.


SouthernStitch


USA
Member since 8/24/02
Posts: 12042
Skill: Intermediate
Body Type:




Date: 1/20/13 2:06 PM

Also, you may want to read the thread here in Sewing Machines abut 5.5 mm vs 9 mm feed dogs. It covers the lovers and haters of 9 mm machines, and also having the two little feet in the front of the regular feed dogs, which some people love, and some do not love at all -- seems to depend on what type sewing you do.

Good luck and have much fun today! If there is one thing I've found hanging out here, it's that everyone has their own opinion based on what works for them and the type of sewng the do. I'd be looking at the new Janomes as well, but my dealer doesn't have them yet. And they are 9 mm, which was sort of disappointing to me. I would prefer the 7 mm of the older 7700 machine.

-- Edited on

1/20/13 2:07 PM

--

------
Bernina 780, and 530
Babylock Evolution
Singer 403a

When life gives you green velvet curtains, make a green velvet dress.

lirael

AUSTRALIA
Member since 11/22/11
Posts: 4
Skill: Advanced Beginner

2 members like this.




Date: 1/21/13 2:05 AM

I had a good read of the 9mm vs. 5.5mm thread and found it very interesting. So much to think about!

So, I just got back (I'm in Australia FYI, and it's late monday afternoon here now) and I brought home the Viking Sapphire 875. I tried out pretty much every machine they had that fit my parameters (largish harp being the primary one) and I just kept coming back to the Viking. The stitch it produced was virtually perfect on every fabric I tried and while the feature list wasn't as long as the Janome, the Viking just felt... intuitive to stitch on.

It ended up being the stitch quality and the way the fabric feed responded that decided me. Despite the wonderful features and a fantastic computer interface with lovely fine-grained control over stitch variables, I struggled to get the Janome to give a high quality straight stitch, much less high quality stitching on the many decorative options. The tension was almost always a bit off and while I do think that experience could change a lot here, the Viking was stitching perfectly on everything I tried right out of the box. I also found that after the Viking, using the foot-lift-lever on the Janome was annoying me.

Heh. So, now to try it out more thoroughly at home; if I am not happy, I can return it. However, if it continues to sing to me like it did today, then it is most assuredly a keeper. I'm enchanted. :)

I was going to try out the babylock evolution today too but didn't have time - I just focused on the sewing machines. I'll be back there soon for the evolution and to book a series of lessons on them both.

anne123184

USA
Member since 9/29/10
Posts: 140
Skill: Advanced Beginner



Date: 1/21/13 2:17 AM

great choice! You will love that hover feature and will never touch a machine without that feature!!

A

------
Live what you preach

HDWen


Arizona USA
Member since 12/26/11
Posts: 2387
Skill: Advanced Beginner



Date: 1/24/13 3:44 AM

I just got the previous model Viking 870 Q less than a month ago -- I too test drove many, but the Viking SUNG to me :-)

I adore the hover feature when piecing or quilting -- Thou it was a bit odd putting the walking foot on - There is a man in California that worked with Viking designing a Stitch in the Ditch foot -- I bought it but have not tried it yet.

How are you coming along with yours? One thing I didn't know before (I've only had mechanical machines), was we really need a surge protector - More like a power regulator to keep the computerized from taking power spikes and such. There's another thread about that.

Hope you are enjoying yours as much as I am!! LOVE the big harp and well -- all of it

:-debbie

------
I have a great enthusium for sewing, but lack talent to be great.

2013

SouthernStitch


USA
Member since 8/24/02
Posts: 12042
Skill: Intermediate
Body Type:




Date: 1/24/13 8:31 AM

Good for you! Yes - having a machine that sings to you is a MUST! I also was very impressed with the way Vikings feed when I tested them. I never tested a Sapphire, but did test the Ruby. With the pictoral, sideways stitches, I was amazed how that machine stitched hands free, and perfectly, even with sideways motion. I was skeptical, but the machine did the job great.

------
Bernina 780, and 530
Babylock Evolution
Singer 403a

When life gives you green velvet curtains, make a green velvet dress.
Printable Version
* Advertising and soliciting is strictly prohibited on PatternReview.com. If you find a post which is not in agreement with our Terms and Conditions, please click on the Report Post button to report it.
Online Class
Fit the Tee to a T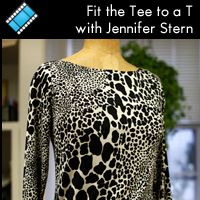 Online Class
Altering Jackets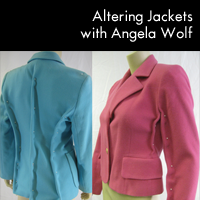 Butterick 6299

by: akpancak3
Review
SewBaby The Sleeve Saver Bib Pattern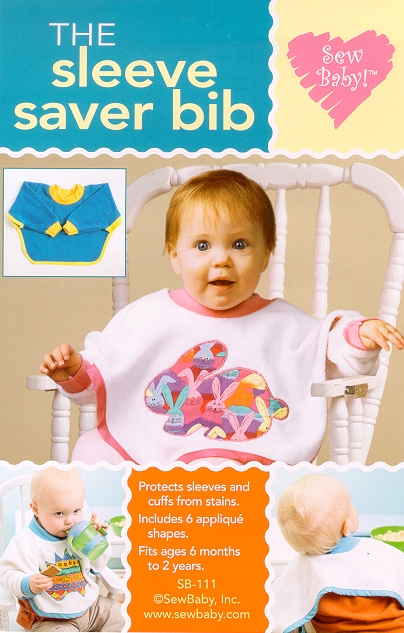 Pattern Details
Petite Plus 504 Pattern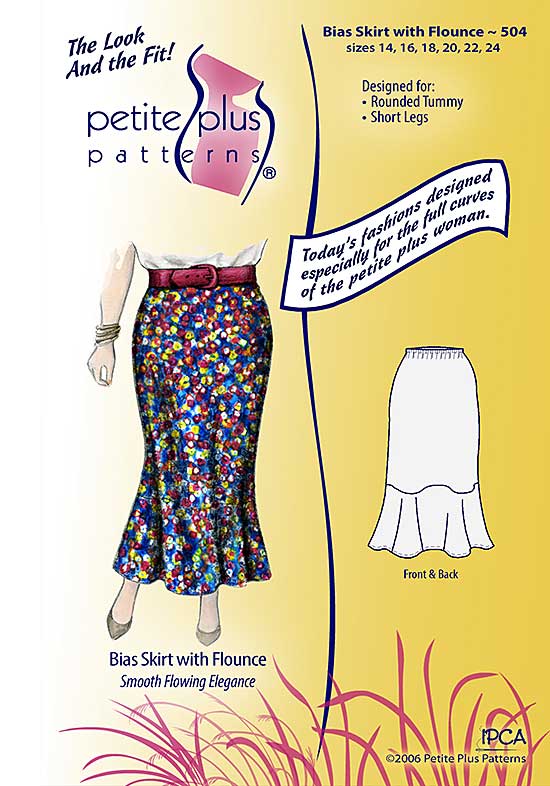 Pattern Details
Vogue Patterns 8776

by: sewmytime
Review