Millimous


Virginia USA
Member since 12/13/12
Posts: 167
Skill: Advanced Beginner

1 member likes this.




Date: 1/22/13 11:53 AM

Hi, Bernina embroiderers,

I have just bought a 580 mostly because I like the way a lot of things were set up and the way it stitched. BUT I wanted to do a little embroidery. Can someone tell me why the Bernina software is so expensive? My dealer quoted me $999 for the Bernina Editor Plus. The format for the 580 is "Melco EXP". Is it difficult to use another software like Embird or Embrilliance to edit well designs that one buys online which are in a different format or no "gradeA"? I take it the real problem is that the software needs to create/edit the design in a way your machine can recognize and stitch out nicely. Do edit programs automatically get the density of the stitches correct etc etc? I feel I almost have to be a computer geek to understand all this. I didn't realize it would be so difficult to buy the correct software and sooo expensive.

------
Carol
Bernina 790E, APQS Millennium long arm quilting machine, Phluffy my Pfaff Creative Sensation, Elna 745 overlock,

PattiAnnJ


Ohio USA
Member since 12/3/06
Posts: 9083
Skill: Advanced



In reply to Millimous

2 members like this.



Date: 1/22/13 12:13 PM

All things "Bernina" are too expensive.

Downloads seldom need much, if any editing.

Machine Embroidery software is Windows based and there are a few that now work with MAC.

There are some software products that have free trials.

Embird, Buzz Tools and Designers Gallery are some that offer trials.

------
OLD CHINESE PROVERB: I HEAR & I FORGET; I SEE & I REMEMBER; I DO & I UNDERSTAND.


1975Jumby


California USA
Member since 8/19/08
Posts: 627
Skill: Intermediate



In reply to Millimous

1 member likes this.



Date: 1/22/13 1:07 PM

Congratulations on your new sewing/embroidery machine! I hope you enjoy it and if you haven't embroidered before, get ready. It's a fun and addicting hobby that can be very enjoyable.

As for software, I think all brands are expensive....whether it's Bernina, Pfaff, Brother or Babylock. It doesn't matter who because they all charge quite a bit. Just remember that even though you have a Bernina machine, doesn't mean you HAVE to purchase their software to edit. As long as a program lists your file type (.EXP) as compatible, then you're good to go. You mentioned Embird and Embrilliance and those are also very good programs that many people have reported using with great success. And Embird, I believe, has a couple of Yahoo groups that offer some great support.

To find out what's best for you, figure out if you want to digitize (create your designs or upload pictures and digitize those to make ready for embroidery) or if you just want to edit and merge designs bought off the internet. If you're looking to digitize, be prepared to spend over $1000 on a "brand name" program, like MasterWorks or PE-Design by Brother. I don't know Bernina that well (Babylock guy here), but I'm sure they have similar programs that either digitize or just edit.

Keep in mind that not all edit programs will adjust the density automatically. You need to check and see if that is specifically mentioned on the software details. Some programs don't and some require an additional module.

If you're looking digitize, then you might want to check out Embird. They have several modules. The basic is about $165, which will allow you to edit and merge, etc. and then they have the Studio-Digitizing tools upgrade for $150 that gives you digitizing options. They've done quite a few upgrades and the website is really informative. Personally, I think it's a great value, but for me, I just didn't find it very user friendly. But that is just my opinion....like I said, LOTS of people use it and love it.

I know people are probably sick of hearing me tout EmbroideryWorks by Designer's Gallery Software (Babylock), but I really love the program and it does just what I need. It is MAC compatible now and I think has a great user interface. It is just like Embrilliance Essentials, but offers auto density adjustment, hoop-splitting capabilities, etc. I've talked about it on this board before and someone just had a topic up on it....you can also check it out

here

. It did list EXP as a compatible file format, as does Embird. Also Embird and EmbroideryWorks offer free trials.

I hope this helps and ask any questions.....we're all here to help!

-- Edited on

1/22/13 1:08 PM

--

------
Babylock Ellisimo Gold
Babylock Enlighten
Kenmore 1914
Kenmore 1814

SouthernStitch


USA
Member since 8/24/02
Posts: 12009
Skill: Intermediate
Body Type:




In reply to Millimous

6 members like this.



Date: 1/22/13 1:29 PM

For me, it was worth the price. I'm not saying it isn't expensive, because it is. But, so are the other high end programs from Viking, etc. It is going to depend on what you want to do. If you are new to embroidery, I don't recommend buying it till you find out how far you want to go with it.

I found the free online and dealer education provided from Bernina was not matched anywhere else. There are easy, quick tutorials on all sorts of topics on the Bernina website, the manual in the software is extrememly well written, and most dealers offer free classes which are in depth. There is also software support via email. They actually do get back with you.

Carol Undy has many great You Tube videos, and imapiecemaker.com has been a good resource. I also bought a workbook from Creative Machines which is great. The Yahoo group is also very helpful. So, I'm making leaps and bounds learning it.

One thing you will find, is that pure ART, Grade A designs - (have been digitized in using the Bernina software), are object based embroidery. To me, that makes them easier to edit using the Bernina software.

But if you get any other software other than Bernina's, then I recommend you download your designs in PES, and then you can edit it and save it as another format, such as EXP, which is what your machine uses. I say this, because if you download in EXP, that format comes with NO color files, and it's very disconcerting to see that in your software and on your machine. Embird will carry over the color files from a PES or other format when you convert it to EXP, so that is helpful. So, I NEVER download in EXP.

ART, is proprietary, and you cannot change an ART design and then still save it as an ART design using anything other than the Bernina software. There is another out there that is proprietary too, but I forget which one. But I do edit my designs, so I wanted the Bernina software for those reasons. But you can function just fine downloading in PES and converting it to EXP, using Embird.

I think most programs compensate for stitch density just fine. Sorry this was so long, but I hope that helps a bit.

ETA: After reading Jumby's post, I have to agree and say I also hated Embird. I didn't find it intuitive at all. I also highly recommend Designer's Gallery. I didn't keep it, cause I just wanted the Bernina software, as my machine does indeed read ART files. But, it's good software, and the manual was written like he was sitting there talking to you!

-- Edited on

1/22/13 1:34 PM

--

------
Bernina 780, and 530
Babylock Evolution
Singer 403a

When life gives you green velvet curtains, make a green velvet dress.

1975Jumby


California USA
Member since 8/19/08
Posts: 627
Skill: Intermediate



In reply to SouthernStitch

2 members like this.



Date: 1/22/13 1:44 PM

Exactly, SouthernStitch.....I just couldn't get use to Embird at all. I just felt lost in that program!

Do you own a Bernina and is that why you went with the Bernina software? If it were me, I would probably do the same. Not that I don't love EmbroideryWorks, but it is a "Babylock" program and I tend to stick with one brand with things like this. I just figure things work better and there is more compatibility across the board.

------
Babylock Ellisimo Gold
Babylock Enlighten
Kenmore 1914
Kenmore 1814

Millimous


Virginia USA
Member since 12/13/12
Posts: 167
Skill: Advanced Beginner



In reply to SouthernStitch

Date: 1/22/13 4:24 PM

Thank you Southern Stitch and everyone for replying!

Southern Stitch, with the Bernina software, I seem to think you are saying that if I get the Editor plus, ie "V6", I can buy a design in say, PES format and my Bernina software will automatically "transform" it into the right format to edit it and then have it read by my 580? I guess what I want is the software that is easiest and simplest to use with my machine. I am a quilter but my son is getting married on June 1 and I hope to make stuff for the wedding. I think I am willing to pay the money if Editor Plus will allow me easily download designs ( i found one with tandem bicycles) to the software without worrying about its original format too much, to tweak designs with a minimum of fussy click this and that to get the right density and size. Of course my dealer wants to sell me Bernina software, so it is hard to tell whether it is a easy as he says without trying it first!

------
Carol
Bernina 790E, APQS Millennium long arm quilting machine, Phluffy my Pfaff Creative Sensation, Elna 745 overlock,

PattiAnnJ


Ohio USA
Member since 12/3/06
Posts: 9083
Skill: Advanced

1 member likes this.




Date: 1/22/13 5:57 PM

Here

is a conversation regarding the 580 format. Basically a repeat of what SS has posted.

For what it' s worth, Brian Ballie designed both, DG and Embrilliance machine embroidery software.

Digitizing software takes a lot of uninterrupted time to learn.

Programs with auto digitizing are easier to learn as long as the graphic is simple.

Demos are nice to try, as once purchased and opened, software cannot be returned.

Is there someone at your dealer who knows how to use all the functions of the Bernina software?

When I first began ME, dealers and their staff where totally clueless about ME let alone software products. There also was little discussion on the Internet. Absolutely nonexistent at PR!

I guess that's where "We've come a long way baby" can be applied as we all take a bow.

-- Edited on

1/22/13 6:20 PM

--

------
OLD CHINESE PROVERB: I HEAR & I FORGET; I SEE & I REMEMBER; I DO & I UNDERSTAND.


craftysandy

Member since 12/11/05
Posts: 190



In reply to Millimous

Date: 1/22/13 6:04 PM

Instead of editor plus, I recommend that you get the total package, designer plus. You cannot upgrade editor v.6 to v.7, but you can upgrade designer plus.
I sadly have editor v.5. I knew I couldn't upgrade but I wasn't sure if I would do a lot of embroidering. Once you start embroidery, that opens up a new world of sewing.
So at this point in time, I would have to start all over in the embroidery software department in order to have all the new features and the paintworks, etc.
Sandy


Millimous


Virginia USA
Member since 12/13/12
Posts: 167
Skill: Advanced Beginner



In reply to craftysandy

Date: 1/22/13 8:40 PM

I will have to ask what the price is for the Designer plus software! I thought the editor plus would be upgradeable. I didn't even ask about that! Thanks for the heads up. I will need to look into the price vs upgrades.

------
Carol
Bernina 790E, APQS Millennium long arm quilting machine, Phluffy my Pfaff Creative Sensation, Elna 745 overlock,

Sew4Fun


Victoria Australia
Member since 6/23/04
Posts: 4892
Skill: Advanced
Body Type:




In reply to Millimous

3 members like this.



Date: 1/22/13 10:29 PM

Congrats on your new machine!

I've had my Bernina 580 machine for about 18mths now. I didn't bother with the Bernina software due to the price plus I've been burnt with Bernina software in the past. What I have is Embird to do all my editing, designing, etc. It's my main software, then I have the free

Bernina ARTlink

(available from the Bernina website) to convert all my designs to the .exp format that the 580 requires, plus to read/write to the USB used in my 580 machine. (By the way I use a generic USB, not the Bernina brand.)

Quote:
I can buy a design in say, PES format and my Bernina software will automatically "transform" it into the right format to edit it and then have it read by my 580?

The free ARTlink software will do this, that is convert any purchased designs, no matter the file type, to .exp and send them to the USB stick. It's the only software you actually need and it's free. You only need other software, be it Bernina, Embird or something else if you want to edit and/or combine purchased designs (and prefer to do this on a computer rather than on the 580 machine itself) or if you want to digitise your own designs.

Bernina dealers will always make you believe you need their software, when the only software you actually NEED is ARTlink and it's free as a download. You can buy and use any editing software you like.

I couldn't be happier with my Embird/ARTLink set up. HTH

-- Edited on

1/22/13 10:52 PM

--

------
Belinda. Melbourne, Australia
http://sew-4-fun.blogspot.com/
Printable Version
* Advertising and soliciting is strictly prohibited on PatternReview.com. If you find a post which is not in agreement with our Terms and Conditions, please click on the Report Post button to report it.
Online Class
Clone Your Favorite Garment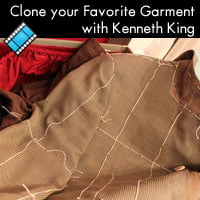 Online Class
Fun with Fitting - SKIRTS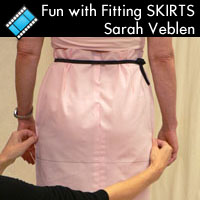 Burda 7208

by: grays08
Review
Curve Runner 30 cm (New and Improved!)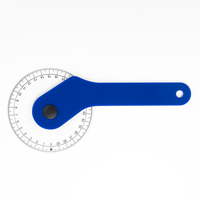 Pattern Details
Sewing Workshop Haiku Two Pattern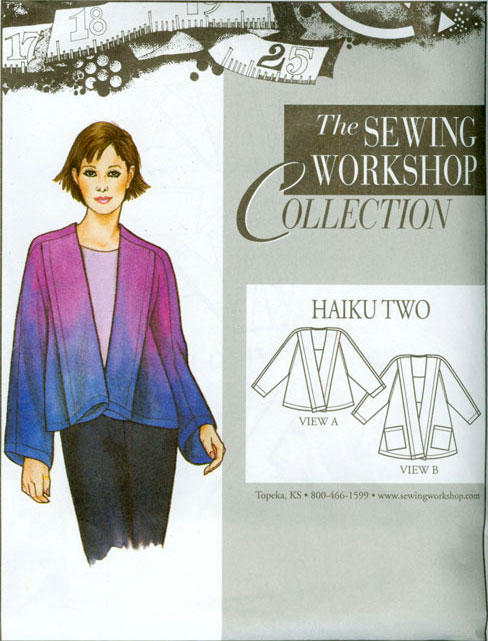 Pattern Details
McCall's 6928

by: GoodbyeVal...
Review