ahrizel


Member since 4/22/12
Posts: 300
Skill: Beginner



Date: 1/23/13 11:21 AM

I'm using, for the first time, invisible thread. I'm trying bobbin work and the thread in the bobbin is a primary colored varigated, so any color shows up. I brought Gutterman invisible thread, my machine and I both like Gutterman. The invisible stuff is like working with fishing line! When I thread the machine with it, it's still curled around from being on the spool. It comes out of the tension spring, and partially came out of the threading mechanism once. I did a search on pr for invisible thread and I keep getting conflicting advice. I'm open to suggestions-different brand?, different handling? I only tried this once last night, so maybe I'm missing something obvious. Any help is much appreciated.
Mary

kkkkaty


Utah USA
Member since 12/7/05
Posts: 2786
Skill: Intermediate





Date: 1/23/13 11:30 AM

Do you have any thread nets? that's a skinny net you put over the thread spool while it's mounted on the machine. I think it helps the thread run off the machine more smoothly, and without puddling.

picture
-- Edited on 1/23/13 11:32 AM --

------
Viking Lily 545
Viking Ruby
Bernina Activa 210
Brother 1034d


PattiAnnJ


Ohio USA
Member since 12/3/06
Posts: 8201
Skill: Advanced



Date: 1/23/13 11:30 AM

There are two types of this thread. I prefer polyester. It is softer than nylon and comes in clear and smoke. It may be with the machine embroidery thread.


-- Edited on 1/23/13 11:36 AM --

------
"Improvise, adapt and overcome." - Clint Eastwood/Heartbreak Ridge

"Isnít it a shame in todayís world you canít tell the truth. If you tell the truth youíre abrasive. If you lie youíre charming." - Bob Huggins/College Basketball Coach

ahrizel


Member since 4/22/12
Posts: 300
Skill: Beginner



Date: 1/23/13 11:52 AM

No thread net, but I can certainly get one. The Gutterman invisible is nylon, not polyester. Gutterman is my go to thread brand, and I didn't look invisible thread before I bought. It feels like fishing line, and pretty much acts like it. Alright, poly thread it is. I didn't pay a fortune for it-that's what 50% coupons are made for. I think I'll act on both suggestions. I'll get softer poly thread and a thread net so it will feed better. Probably do both tomorrow, it won't be hard. I'm open to suggestions for the brand of the poly thread. If there aren't any better suggestions I'll just go with the Sulky, it's easy enough to get at Joann's.
Mary

kkkkaty


Utah USA
Member since 12/7/05
Posts: 2786
Skill: Intermediate



Date: 1/23/13 12:06 PM

fact sheet on using invisible thread

------
Viking Lily 545
Viking Ruby
Bernina Activa 210
Brother 1034d


ahrizel


Member since 4/22/12
Posts: 300
Skill: Beginner





Date: 1/23/13 2:11 PM

Thanks for the information! The more I know the better.
Mary

solosmocker


Member since 1/23/06
Posts: 1987
Skill: Advanced



Date: 1/25/13 4:29 PM

Go with Sulky invisible thread. I like it much better than the Gutterman.

------
http://lasewist.blogspot.com/

ahrizel


Member since 4/22/12
Posts: 300
Skill: Beginner





In reply to solosmocker <<



Date: 1/25/13 5:12 PM

I picked up some Sulky, but I'm having major problems with it. It almost seems like it was wound wrong. When the spool is on one way, the thread winds itself around the base of the spool pin! That's a first for me. When I flip it the other way it keeps catching on the top of the spool. I truly think the spool is messed up. Since we're on the fabric shopping road tomorrow I'll get another spool of the invisible thread, just don't know which brand at the moment. Since my choices less then an hour away are only Joann's(sigh) I always enjoy a road trip. I honestly think the Sulky is a defective spool, I've used them before without problems. But I get the feeling invisible thread really doesn't like me
Mary

beauturbo

California USA
Member since 5/2/09
Posts: 4491
Skill: Advanced





Date: 1/25/13 5:33 PM

I think it's really the wrong kind of stuff to use for most bobbin work actually. Unless you just really love it there. So if it's fun for you, use it for that, but if not, just maybe not. But try it yourself and see how you feel about it, after a while.

Reasons I would not like it for that:

It's stronger and stretchier than even most of the stuff you would put in your bobbin for bobbin work. This means that unless you adjust your tensions just right in bobbin and top of machine, it's going to try to pull your bobbin work thread, up into the middle of the fabric or even up to the top side of it, to lock that stitch in (where you do not want that to happen) instead of letting that happen more on the backside of your work instead, and letting the bobbin work thread just "lay" on the backside of work, where you probably want it to be instead.

Might be too slick to even hold and grab onto, and mesh with, something used as bobbin work material in the bobbin there.

If on some long skinny small cop, ($3) (and some is better than others for this) the little spirals and kinks of it from even being wound onto there, on that dinky little spindle, and it being very plastic-ish are going to becoming off just more tight, curled and springy, than wound onto some much bigger thread put up of a different shape and larger size,with a larger center piece in it, at least for maybe most of the thread wound there- larger size better shaped thread put up for it is more like $8 instead.

The more room and space you have between the thread spool and your top tension device, the more room and space you have for it to get strung out and relax a bit before it even tries to go through any thread guides, so the more room it has to relax and maybe get rid of some of the spirals and kinks is most times the better. Not enough room or space there for me to do that on most machines, you may not have a ton of that either, so then you are going to an extra thread stand placed father away from your machine. A good metal one of those costs maybe $16 or so.

So if throwing at least another $24 at it, things might improve a bit or a lot, right away, even.

If you get that clear very strong kind of thread stuck in or wrapped around any part of a machine (lets pretend it slides out of the thread slit in the thread take much worse to try to get it out of it later, than any other other kind of thread.

When trying to end sewing with it, you do have to fasten off much better than other threads, as so slick and slippery likely to come undone later, if not fastened off real good. Also just does not bend as good in any small tight places.

If for something worn on your body, and not just in a quilt someplace or wall hanging kind of thing instead, the little cut ends of it later, on your bare skin, might feel kind of sharp and prickly latter.

Probably some other stuff I don't like all that great about it too, (just my personal preferences) but those are the main things. I will use it for some things if I really have to, and it's the best thing to use there. Like if trying to be quilting instead and making that clear thread create a more a shadow and indentation in a quilt piece, that looks more like a hand quilt stitch then. But I don't see why you would really even have to use it, or want to or be stuck using it for just most bobbin work for any reason at all.



ahrizel


Member since 4/22/12
Posts: 300
Skill: Beginner





Date: 1/25/13 6:40 PM

I had thought of using invisible thread for bobbin work because the while thread I was using was showing on the multicolor thread from the bobbin. There would be little white threads holding down the pieces of colored thread in the fancy stitches. Now I was using plain white Gutterman for the top thread. The bottom was 20wt Signature. I have no problem trying a different color thread in the top, or a different weight thread. The white threads aren't horribly noticeable, but I do notice them. For a solid color it would be easy enough to match the top thread-or at least close enough. The multicolor makes it much harder for the top thread to 'disappear', which is why I tried the invisible. Personally I find it a major pain in the butt, not only to keep out of the machine, but out of my cats reach. Any suggestions of what would work better would be much appreciated!
Mary
Printable Version
* Advertising and soliciting is strictly prohibited on PatternReview.com. If you find a post which is not in agreement with our Terms and Conditions, please click on the Report Post button to report it.
Online Class
Beginners Guide to Dyeing Fabrics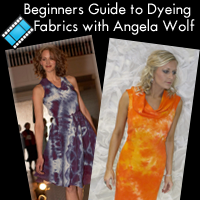 Online Class
Fun with Fitting - BODICE w Darts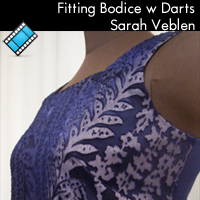 BurdaStyle Downloadable 05-2012-122A:BustierDress

by: amynxdx
Review
Wonder Wallet Paper Pattern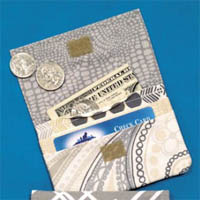 Pattern Details
Sew Liberated Bohemian Carpet Bag Pattern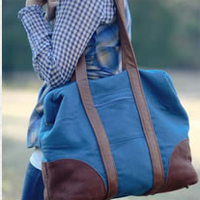 Pattern Details
No Pattern Used 1

by: sewing gen...
Review