Pamela R

Went to PR Weekend!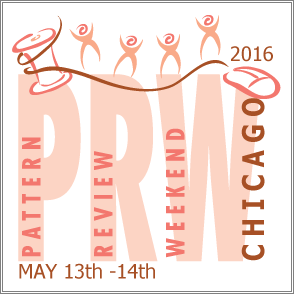 Ontario CANADA
Member since 6/22/07
Posts: 1054
Skill: Expert/Couture



In reply to kkkkaty

Date: 1/24/13 11:20 AM

I love the gloves...imagine if you had an embroidery machine, how beautifully you could create accesseries for you own gown.
I do not have an embroidery machine, but I think the designs could be done by hand or free motion embroidery.
beauturbo


California USA
Member since 5/2/09
Posts: 5485
Skill: Advanced



In reply to Pamela R

Date: 1/25/13 4:18 PM

I really liked the embroidered net gloves too. On a machine, as in hooped machine computer file embroidery, you would have to "stick" that net down onto some wash a way stabilizer with sticky stuff on it, hooped in-between the two hoop halves to sew them out. If embroidery designs made "sort of the right way" for that, which would be with straight running stitches in enough underlay stitches going around the outside of the object enough times, and through the middle of it too, then they would sew out nice on that net, and even when the stabilizer removed later, still have crisp edges on them there and look nice like the ones in that photo.

There is no reason you could not do it the same way, just free motion embroidery in a hoop at all, with any machine, anywhere, as long as you did pretty much the same thing. But you got to get enough underlay stitches down first, to hold them together, as just only the structure of that net would not be enough just all by it's self.

If you have a computerized hoop embroidery machine and want to use some flower designs you already have, you probably would have to look at them first, and retrace them, though the whole embroidery design, to see if enough underlay stitches in the right places to more "stitch out good and hold together" all by themselves on that net later. But even if those were not there in some ones you had, you could still use your own embroidery digitizing program, to go in and just add in your own special underlay underneath the existing embroidery design to make it function like those on the net. Or just buy some more free standing embroidery designs made for being sewn out and having only their own thread to hold them together after you washed out your stabilizer. That would work too.


-- Edited on 1/25/13 4:29 PM --