maenad


Member since 9/5/04
Posts: 9
Skill: Intermediate

3 members like this.




Date: 1/24/13 10:53 AM

I have spent part of a day at a few different machine dealers trying to ask questions and evaluate machines and am finding that my chief frustration is that no one who sells the machines seems to sew garments anymore. They are usually quilters or embroiderers.

I already own a Juki straight stitch machine, but am frustrated with some of the features on my older mechanical Bernina (Bernina lovers, please don't flame me -- yes it's been serviced, and yes I do know how to use it).

Knowing that I am probably going to be machine shopping at quilt shops with people who run screaming from the idea of sewing any kind of garment. I need to go in prepared to evaluate the machine myself.

What would you take with you to test? Fabric types, light, heavy, etc. Has anyone made up a checklist for garment construction? I have sewn lots of casual wear, but want to expand into more couture, and lingerie including bra making.

Not really looking for machine recommendations on this thread so much as what other garment sewers would test out on a machine.

Maybe we could come up with a really good checklist for the knowledge base
Thanks!
-- Edited on 1/24/13 10:54 AM --

ilesliemy

Texas USA
Member since 2/25/05
Posts: 1215
Skill: Intermediate



Date: 1/24/13 11:19 AM

If you do gussets check how easy this is to do as many machines have a 9mm stitch. Also zippers on these machines may be more difficult. Do you top stitch much and how important is a great looking buttonhole, and can you put one in easily on a collar stand? How quickly and easily can you change feet? Do you use a lot of knits?
I bought a Bernina 710 yesterday (don't have it yet) but it makes awesome buttonholes! It also has the built in walking foot similar to Pfaffs.
If I weren't also a quilter I would have seriously considered the Janome Horizon or the newer 8900, or the Pfaff Creative Performance which you can buy without the embroidery unit and has a box feed and is fabulous with knits.
Just somethings to think about when you gather your items for testing.
Leslie

------
Bernina Gal

SouthernStitch


USA
Member since 8/24/02
Posts: 11365
Skill: Intermediate
Body Type:




1 member likes this.




Date: 1/24/13 11:20 AM

Great topic.
Test the feed, and feed dog width. Feed dog width may impact persnickety curved seams seen in collar bands, edgestitching, zippers, as those will be riding on one feed dog sometimes. Is there a straight stitch plate available?

If the machine you are testing has them, do you find you like having the little *grabber feet* as we've been calling them which are positioned in front of the regular feed dogs present on some machines?

What feet come with the machine? Are they good for garment sewing, or have more quilting type feet included?

Type of dual feed if there is any. This varies with manufacturer, and you need to test each one. Some machines with dual feed do not allow use of a walking foot at all. Some grab the fabric from the side, some from the back, and some have a belt driven foot. Some are adjustable for different fabrics and thicknesses. And, when I tested a famous brand's built in IDT on fleece, I found even with the pressure set to 1, it still allowed the top layer to push out badly, and there was no option for a regular walking foot.

Fabric - I throw in scraps of anything difficult. Lightweight Rayon, stretch velvet, rayon knits, chiffons, silks, and loosely woven knits. Of course, denim is a must to check layer sewing ability.
Be aware going in, that many otherwise very good machines do not sew great straight stitches on cheap, loosely woven muslin, and especially one layer of it.

Buttonholes!! Does the machine allow you to adjust the density if the default isn't enough? Some feel that if the machine doesn't allow for expanding the buttonhole bead width, it's not a good garment sewing machine.

Bring good sharp new needles. It's not fair to just use what is on the machine. Thread too! If you will be testing 3 different brands that day, then bring 3 colors so you will be able to differentiate after you get home.

Does it have presser foot pressure adjust? Some people rely on that, some do not. I think most garment sewers do, but your mileage may vary. Some people only sew one type of garment, and find they don't need it. I think it's important if this is your primary sewing machine.

Then there are all the other things not just important to garment sewing, but to you in general. Screen size and location, if there is one. Same for buttons. Color, etc. Knee lift if you do applique on clothing? Stuff like that.

Well I don't want to write a book, and others will add much more. Hope this helps.
-- Edited on 1/24/13 11:22 AM --

------
Bernina 780, and 530
Viking Opal 690Q
Babylock Evolution
Singer 403a

When life gives you green velvet curtains, make a green velvet dress.

Karen31


USA
Member since 1/25/09
Posts: 1437
Skill: Advanced



Date: 1/24/13 11:21 AM

Disclaimer, I do work p/t for a dealer. But this is what I did when I first became a customer there over 15 yrs ago and what I tell customers on the fence to do.

Bring samples of anything you like to sew for your garments. Test stitches you'd use, straight, zigzag, faux overlock, blindhem, whatever, so you see the stitch and get the feel for changing feet. Buttonholes - I am so buttonhole retentive! My machines have to make perfect buttonholes!

But in addition to bringing what you sew - bring samples of what you'd LIKE to sew but maybe your present machine WON'T - if you have samples it's been troublesome with bring those, if you just ogle fabrics in the store you WISH you could sew but know your present machine won't handle buy 1/8 yard and bring that. My reasoning? When I finally admitted in the mid 90s I HATED my Singer Swearomatic, so much so it prevented me from sewing, I realized it was primarily two things - it was AWFUL on buttonholes and IT - not I - determined what it would sew. That was just backwards, the machine should not be directing what you get to sew! Not that many sew garments in our store either but even the guys who don't sew would show you different fabrics, not just crisp firm demo cloth, and how they'd be handled. I've had customers come in with bike tube swatches (they were recycling from a bike business and refashioning into wallets) and wetsuits (we did avoid that, not because the machine wouldn't handle it but because the customer didn't understand the seaming needed to be sealed to prevent water seepage).
If you are going to do things like collar points with edge stitching or topstitching, bring some pieces already fabricated - and bring a shim made from same. I found one machine sewed beautifully but when turning the corner on something like a wool suit collar didn't feed as well as another. A shim definitely made a difference - but I hadn't learned that yet. Just test as closely as you can to whatever you're going to sew and mark test samples to compare. Have fun!

------
Karen

Fran Sam

California USA
Member since 1/15/13
Posts: 28
Skill: Intermediate



Date: 1/24/13 1:38 PM

Whats a Shim?

I'm going machine testing today, I'm bringing silks which is what I sew with most. I'm going to sew darts, rolled hems etc, everything I do for garment sewing. I'm only doing them on pieces of fabric but if you want you can bring a simple bodice cut out of a fabric you use and sew it up.

Goodluck!I've learned so much from this thread too.

------
womens apparel designer :)

GothDom


Member since 3/24/10
Posts: 1949
Skill: Advanced



Date: 1/24/13 1:55 PM

denim.
pleather.
silk.
satin.
stretch fabrics.
ease of use.
Is there an available ss plate?
variety and quality of feet available



------
http://www.acdc-vintage.com
This one, that one, and a bunch of other ones!
(though the herd is getting more streamlined)


Fran Sam

California USA
Member since 1/15/13
Posts: 28
Skill: Intermediate





Date: 1/24/13 2:39 PM

What an SS plate do for garment sewing? Do you buy it separately?

Nevermind, I am going a little wild now - I cut out a princess bodice! I want to see how it can work that curve. Also cut out a collar and will be gathering chiffon onto the bodice because I do dresses.



------
womens apparel designer :)

Skittl1321


Iowa USA
Member since 9/9/07
Posts: 1110
Skill: Advanced Beginner



Date: 1/24/13 2:52 PM

When I bought my new machine I got swatches of pretty much all the variety of fabrics I owned...

When you test denim, test it as if it were a hem- lots of dealers will fold 4 layers and then sew a line with no "bump"- well can't any machine sew through that?

Bring changes of needles. Most dealers won't have them, and it is unfair to say "sucks at sewing knits" if you didn't put a ballpoint in, etc.

PattiAnnJ


Ohio USA
Member since 12/3/06
Posts: 8166
Skill: Advanced

1 member likes this.




Date: 1/24/13 2:58 PM

For sewing sheers as well as heavier fabrics presser foot pressure adjustment is one of my priorities.

------
"Improvise, adapt and overcome." - Clint Eastwood/Heartbreak Ridge

"Isnít it a shame in todayís world you canít tell the truth. If you tell the truth youíre abrasive. If you lie youíre charming." - Bob Huggins/College Basketball Coach

PattiAnnJ


Ohio USA
Member since 12/3/06
Posts: 8166
Skill: Advanced





Date: 1/24/13 3:06 PM

Quote: Fran Sam

Whats a Shim?

I'm going machine testing today, I'm bringing silks which is what I sew with most. I'm going to sew darts, rolled hems etc, everything I do for garment sewing. I'm only doing them on pieces of fabric but if you want you can bring a simple bodice cut out of a fabric you use and sew it up.

Goodluck!

I've learned so much from this thread too.




I think that is something like a "hump jumper" that holds the presser foot level when the foot encounters a drastic fabric level change.

Here is a link.



-- Edited on 1/24/13 3:12 PM --

------
"Improvise, adapt and overcome." - Clint Eastwood/Heartbreak Ridge

"Isnít it a shame in todayís world you canít tell the truth. If you tell the truth youíre abrasive. If you lie youíre charming." - Bob Huggins/College Basketball Coach
Printable Version
* Advertising and soliciting is strictly prohibited on PatternReview.com. If you find a post which is not in agreement with our Terms and Conditions, please click on the Report Post button to report it.
Online Class
Beginners Guide to Dyeing Fabrics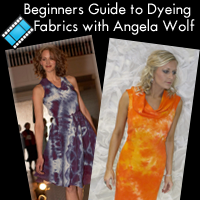 Online Class
Put it on the Bias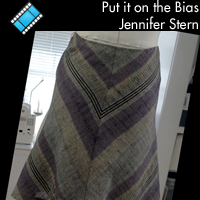 Vogue Patterns 1476 OOP Issey Miyake

by: style insp...
Review
You Sew Girl Evening Bag Pattern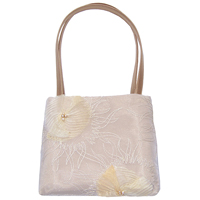 Pattern Details
SewBaby Fleece-Easy Baby Wardrobe Pattern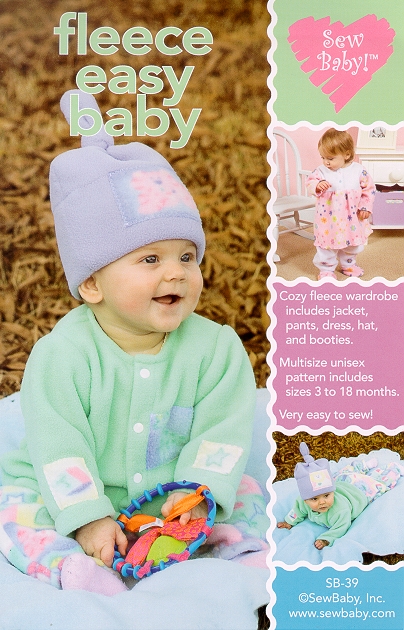 Pattern Details
Butterick 5332

by: Sue Parrot...
Review