Kim M. Scott

Member since 8/14/09
Posts: 2



Date: 1/25/13 11:51 AM

I would like to know what kind of machine people really like for machine quilting. So far I am just a piecer but would really like to try free-motion quilting. I think I don't have much room with my present machine to do a big quilt.

Skittl1321


Iowa USA
Member since 9/9/07
Posts: 1112
Skill: Advanced Beginner



Date: 1/25/13 11:59 AM

Note: I am assuming you are talking about a sit down machine.

I really like the way berninas FMQ. I have a 430 and have been able to do a queen size no problem. I anticipate being able to do a king, because I've quilted a twin with the entire quilt in the harp space so I could quilt a directional design on the edge without being upside down. A king is twice the twin, so I'd be able to work center out. They also offer larger harp machines, but way out of my price range.

I really loved the Janome 7700, and if I hadn't gotten a great deal on the Bernina likely would have gotten that.

Brother has some good machines, but I didn't like the way the foot hopped on FMQing, that is personal preference though (I tried the NX-2000, it has some great features that make it an all around awesome machine.)

If you want a quilting only machine the Handiquilter Sweet 16/ Babylock Tiara is pretty neat. I didn't like the stitch regulator onit though. You could do a big quilt easily on this.

What machine do you have now though? If it is a decent one, maybe learn FMQing on it and then move up to a bigger machine for larger quilts once you know you enjoy doing it. No point spending the money if you decide you hate it and want to send your quilts out to long armers. That said, going from my Kenmore 16221 (which did okay but not great FMQing) to the Bernina 430, I instantly became a better quilter, so there is something to be said about learning on a good machine.
-- Edited on 1/25/13 12:00 PM --

karen149


California USA
Member since 3/4/05
Posts: 4189
Skill: Intermediate



Date: 1/25/13 12:24 PM

The straight-line stitchers out there are perfect for this purpose...the Juki TL-2010Q, Brother PQ-1500S and it's BabyLock twin; Jane, the Janome 1600 variants. Many owners use them for piecing, too. They are considered semi-industrial and run about $650-$1000 but are worth the price. Feet are cheep as you can buy industrial feet for them. You can use them on a quilting frame, if you decide to expand to that method down the road.

There are some favored vintage machines owners love to use for FMQ; the Singer 15-91 and 301 models come to mind. The 301 is very fast for a vintage machine and sometimes you can find the card table that they set into for a large workspace.

These are suggestions for if you you are happy with your current machine's overall functions and would like something more focused with excellent stitch quality but can still be used in a variety of situations i.e. table-top, quilting frame, etc. Many people end up making these their main everyday stitching machine and keeping their other machine for buttonholes, zig-zag and such when needed.


-- Edited on 1/25/13 12:30 PM --

Mufffet


Vermont USA
Member since 8/14/05
Posts: 13744
Skill: Intermediate



Date: 1/25/13 2:12 PM

Go to the Quilter's Corner Forum here - there are So many threads on machines people quilt on - and they are personal choices. How large are the quilts you want to quilt? And loads of other questions are talked about over there as well.

Lots of folks like the straight Stitch machine, and some have gotten great results on almost any machine. I have gotten good results on a bottom line Elna modern machine, an inexpensive Janome modern machine, and for a large quilt I use my Pfaff 1222E. I have also bought a Janome 6300 for quilting, and have had middling success in FM, BUT since I am a beginner on large quilts - I put it down to some user error so far. People love the large Janomes for quilting, and I am sure I will too.

------
"Be kind whenever possible. It is always possible."
--Dalai Lama

I have sewing machines

PattiAnnJ


Ohio USA
Member since 12/3/06
Posts: 9220
Skill: Advanced

2 members like this.




Date: 1/25/13 2:43 PM

You could trade up your current Bernina for one with a larger harp (area to the right of the needle) and BSR.

------
OLD CHINESE PROVERB: I HEAR & I FORGET; I SEE & I REMEMBER; I DO & I UNDERSTAND.


Maia B


Illinois USA
Member since 10/27/10
Posts: 5311
Skill: Advanced Beginner



Date: 1/25/13 6:34 PM

I like the BSR, as my FMQ is less awful with it than without (I still need more practice, but since I can't draw and am not graceful, I may never "take off the training wheels". Experienced FMQers often don't like it, however, so definitely try it before you make a purchase decision on that basis.

Big harp Berninas are very pricey, so if you don't want the BSR, and all you need is more harp-space for quilting, a straight-stitcher is the way to go, IMO. If I ever get one, it would almost certainly be the Juki 2010q.

I love my Berninas, obviously, lol. But I use non-straight stitches a LOT, both decorative and stretch/overcast, as I don't have a serger.

------
🌸 Plenty of machines, mostly Berninas 🌸

dukaqwn


Mississippi USA
Member since 2/12/09
Posts: 471
Skill: Intermediate



Date: 1/25/13 10:46 PM

I have to agree with Bernina with the BSR for FMQ. I had a Bernina 450 that I bought the BSR to go with at purchase. I have tried other machines, too, but that BSR is unbeatable. It is so intuitive and easy; all you do is move the fabric making the design you want and the machine follows flawlessly. I LOVED it; wish I'd never sold that machine.

------
http://sewtarot.blogspot.com/


quantum leap


Member since 3/12/11
Posts: 124
Skill: Beginner



Date: 1/26/13 0:21 AM

I can vouch for the Bernina, they free motion beautifully. But, I also own a vintage Singer 201-2, and that machine free motions beautifully, too, for a much cheaper price. Also has a nice large harp space. I paid $225 for mine. Depends what features you are looking for...

iSewQuiltArt


Australian Capital Territory Australia
Member since 4/4/08
Posts: 3840
Skill: Advanced



Date: 1/28/13 11:18 PM

My weapon of choice for FMQ is Bernina machines whether travel size for class room use or standard , or quilting beasts with superbly long free arms. Apart from exceptional quality in build and finish of parts, reliable thread delivery at high speeds, I absolutely love the feet that you can get for different sorts of projects. Standard metal spring with circle that is 1/4 inch in any direction from the needle, and an open toe version of the same are fab. for echo quilting. A clear spring foot with plastic toe in oval shape for working over very puffy batting compresses batting at the moment the stitch forms and then releases in between each stitch. No skipped stitches from flagging of the quilt (working its way up the needle with no resistace from the foot) with these feet. And then if I want there's the BSR on some of the range. And that has three different sole options (closed, open toe metal and big curved disk with markings for measuring different distances that is ideal for puffy batting). I can pick the foot that's right for the work I want to create and for the batting I use.

I teach FMQ classes a lot, and e at a range of different levels for students and after years of observing and trying different feet in class on different machines I've had a good chance to evaluate the other options. I find Bernina gives me the best combination of shape and function and performance not only in the design of the feet but the way it works for stitch formation at all speeds, as well as the way thread is delivered to the needle for tangle and tantrum free FMQ.

I have owned other brands in the past and whilst some are ok machines for things like garment sewing they were horrible for FMQ or had real limitations I found incredibly irritating in either things like the way the feet attached to the machine, the way the stitch plate(s) attached to the machine, or the stitch quality simply didn't measure up

to what I knew I could get but at the time, could not afford. I just find with Bernina I don't have to compromise on design and function.

If your budget is tight I'd encourage you to hunt for a used Bernina to get the benefit of ideal design for FMQ-just look for one that hasn't been flogged to death so you can enjoy it for years to come.

------
Quilting up a storm, when I'm not shredding the sky.
Bernina Girl in possession of a small herd.


Printable Version
* Advertising and soliciting is strictly prohibited on PatternReview.com. If you find a post which is not in agreement with our Terms and Conditions, please click on the Report Post button to report it.
Online Class
Understanding Knit Fabrics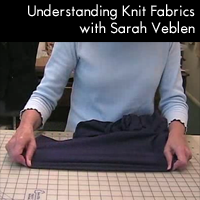 Online Class
Pattern Work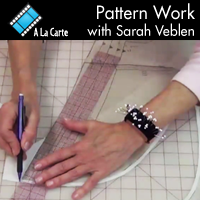 Farbenmix Olivia Pinafore Dress

by: kellyhogab...
Review
Sewing Workshop Quincy Top and Pants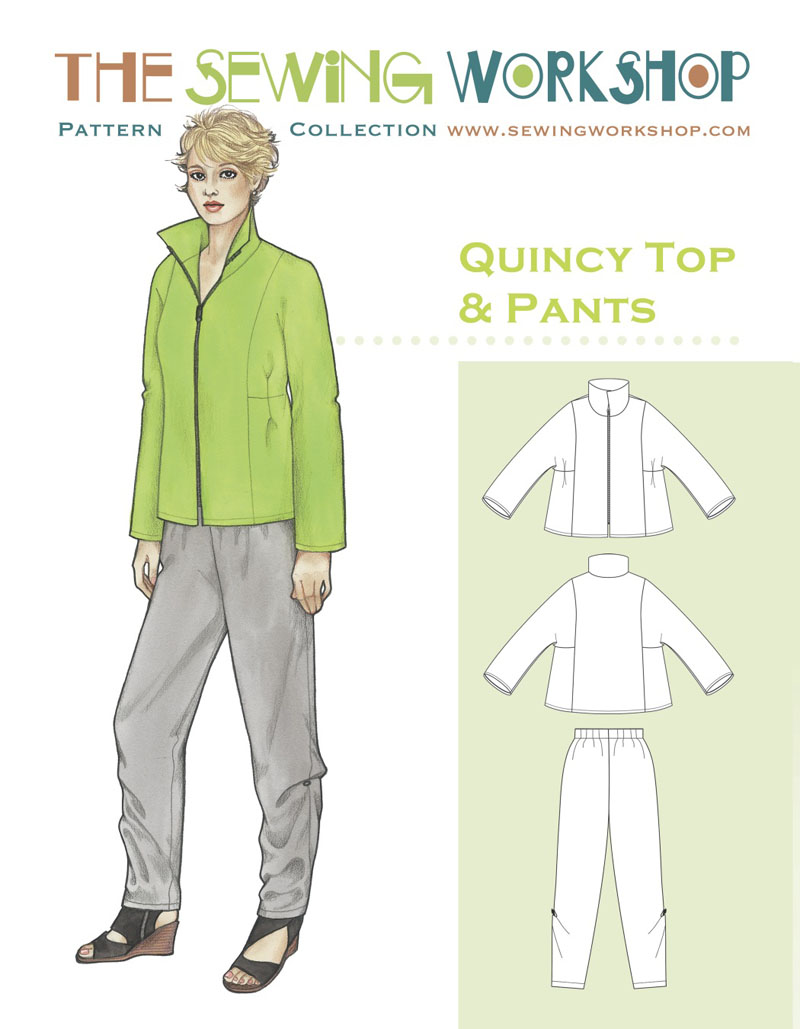 Pattern Details
You Sew Girl Beret Pattern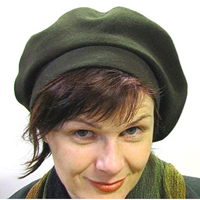 Pattern Details
Other 00-0000-0

by: ryan's mom
Review