Cat n Bull


NC USA
Member since 2/17/06
Posts: 4454



Date: 1/26/13 10:10 PM

Now that my daughter and grandson have moved out, taking his monster quilt with him, I need a new quilt for his room here at my house.

We got him a new bed, it's a twin size. There was just NO WAY he was not going to have his bedroom still at our house!

It has been SO very very long that I have had a bedroom to decorate that no one else had any say in, I am at a COMPLETE loss!

I can't come up with a thing that I love for his room! He is still very young, only 2, so sports have no meaning for him yet.

He likes cars and trucks and trains and monsters and dinosaurs. Looking at pictures of sheet sets, he liked dinosaurs the best, but that is subject to change in a flash. He is 2!

So far I have found fabric that I loved and worked the design around it. Starting from scratch has me stumped!

To make matters even more mentally challenging for me, his room needs to be painted. He has a wall paper border up of Classic Pooh, and he's ripped a huge part of it off. So it has to come down.

I don't know how interior decorators do it! I am overwhelmed just thinking of paint colors!

------
Cathryn

quantum leap

Beginner
FL
Member since 3/12/11
Posts: 113





Date: 1/26/13 11:14 PM

Do you have a stash of quilting magazines or books? Do you know anybody who has? If I can't find what I am looking for either in my stash or my SIL's stash, I check out books at the public library. The library will have books on home decor, too. Or, check out Lowes or Home Depot for decorating ideas. Maybe you will find something that appeals....

quantum leap

Beginner
FL
Member since 3/12/11
Posts: 113





3 members like this.



Date: 1/26/13 11:45 PM

P.S. ( I forgot to add this.)

Pick your quilt first. Then match a color out of your quilt to paint the walls. Or contrast a color, whatever you like best.

a7yrstitch


Intermediate
TX USA
Member since 4/1/08
Posts: 5837





3 members like this.



Date: 1/27/13 0:08 AM

I'm big on what I think of as play quilts. Although I am not a 'quilter' I do put things together and quilt when the spirit moves me. Little guys are pretty powerful spirits

Naturally a play quilt comes to mind for a little guy who is going to be popping through various stages fast. I'm seeing a quilt with colors, shapes and stitching that bring to mind tree covered mountains with caves for monsters to hide in and that can connect later for tunnels for trains. Meadowy valleys with a lake or stream for the dinosaurs. The lake could later become a water filled quarry when he plays with his trucks.

His name could be embroidered in a pattern anywhere on the quilt; as the transition from tree line to mountaintop, to form the ripples in the lake......

Stitching could define dinosaur paths that become highways in the future. If you want to go 3D, a zippered cave to cave connection would form a tunnel when opened. And a grove of large buttons could be used later to button on small 'building' squares for a worksite, train station or little town.

Or, make it reversible and leave the pathed dinosaur age on one side and turn the dinosaur paths into roadways on a backside with a light solid color. He can use his building toys right on the quilt to make his own setting for playing with cars and trucks. I still like the grove of buttons though and that could be fun for him to pick out the buttons representing the trees.

I can't suggest wall colors without lots more information but perhaps one or two wall colors with a wrap of a shallow shelf instead of a wallpaper border. He can make his own border on the shelf; one week dinosaurs, another week trains, another week cars - zoom, zoom!

Hmm....I think I'm ready for those grandchildren - now!

Gosh, I'm sure it was time for them to move but I bet it was hard. You know, of course, you don't really need any suggestions. Your quilts are beautiful and your his grandmother. He's mostly going to love his soon to be new quilt because grandma made it.

------
I have no idea what Apple thought I was saying so be a Peach and credit anything bizarre to auto correct.

sewfrequent


Intermediate
TX USA
Member since 6/27/03
Posts: 3207





Date: 1/27/13 8:59 AM

For what its worth, I've heard/read that BLUE is the next big color for home-dec and fashion. I'm not sure of the shade we'll all be embracing (if we do) but I'm seeing lots of it in mags and at the mall.

Cat n Bull


NC USA
Member since 2/17/06
Posts: 4454



Date: 1/27/13 9:24 AM

Thanks everyone for the ideas!

Since this will be his room for a long time and we paint so infrequently, I am going to choose the colors first. I don't need the quilt to match, he had a BRIGHT colored quilt with monsters in a pale periwinkle classic pooh bedroom, and he loved it!

His closet is a warm chocolate brown and I LOVE it every time I see it, so I am leaning towards that rich deep brown on the bottom and a soft blue on the top.

The original plan while they were still living here was black on the bottom and blue on top, with a checkered flag border in between. That suited what his mom wanted for him, he LOVES Cars, and it was fine by me too.

Now that I don't have to worry about his mom getting a room she loves, I can't figure out what I love!

I have been looking, and so far all I know is that I LOVE applique, and for little boys I LOVE madras plaid. I like the plaids with red and blue and green and yellow, BRIGHT colors not soft pastel-ey colors.

I also love Maurice Sendak's Wild Things pictures, so he may be getting pages from that book framed on his walls.

I have 2 yards of some really cute wild things fabric, can NOT find anymore. It has bright jewel colored monsters on it. Not what I would want to base a whole quilt on though, and 2 yards is not that much to work with with the size the monsters are on it. I wouldn't want to cut those monsters up!

Ugggg.....I am confusing myself again. That is easily done lately.

------
Cathryn

Cat n Bull


NC USA
Member since 2/17/06
Posts: 4454





In reply to sewfrequent <<



Date: 1/27/13 9:28 AM

Quote: sewfrequent
For what its worth, I've heard/read that BLUE is the next big color for home-dec and fashion. I'm not sure of the shade we'll all be embracing (if we do) but I'm seeing lots of it in mags and at the mall.


That's funny because I do not like blue much, but upstairs we have a purple room, a red room, a teal room, a peach room (my sewing room) and yellow in the hall. Blue is what's left.



------
Cathryn

TessKwiltz


Intermediate
TX USA
Member since 9/21/07
Posts: 1579





3 members like this.



Date: 1/27/13 9:35 AM

Between 2 and 5 I love "I spy" quilts - lots of patterns will work, as long as there are some big patches for the "spy" fabrics. In the patches put a wide variety of kid-themed fabric. Sometimes I do them in pairs, so can play "match". Then you can include cars and trucks and trains and monsters and dinosaurs and more.

Ami Simms Picture Play Quilts has lots of ideas (as does her web site).

Another theme I like is alphabet quilts, a different block for every letter. Can be hard to track down fabric for some of the letters, especially when you only need a little piece. I think I still have some "yam" fabric lying around...

If I need a kid quilt like these to have a certain color to go with the room, I pull it in with the sashing and border.

------
Tess

On threadpainting flowers: "How many colors are in a flower? ... How many do you have?" - Ellen Anne Eddy

Cat n Bull


NC USA
Member since 2/17/06
Posts: 4454





In reply to a7yrstitch <<



Date: 1/27/13 9:39 AM

Quote: a7yrstitch

I'm big on what I think of as play quilts. Although I am not a 'quilter' I do put things together and quilt when the spirit moves me. Little guys are pretty powerful spirits

Hmm....I think I'm ready for those grandchildren - now!

Gosh, I'm sure it was time for them to move but I bet it was hard. You know, of course, you don't really need any suggestions. Your quilts are beautiful and your his grandmother. He's mostly going to love his soon to be new quilt because grandma made it.


His monster quilt I just made him was fun and bright, I am having a hard time trying to see myself making something even similar. It's like that one was JUST what I wanted it to be, and I don't like making 2 of anything!

I can't make him something he could actually play with, because he WILL play with it instead of go to sleep.

Plus he likes to snuggle and wrap himself up in his blankets, I wouldn't want anything too lumpy or hard that would take away from the snuggliness of it.

Grandchildren are THE BEST! He is DELIGHTFUL! So much fun!

Yes it was VERY hard to have them move out. This is our youngest child, our other 2 have been away for a few years now. My husband and I have NEVER had a time when it was just us in the house, we had our first child when we were 16 years old!

I AM enjoying the peace and quiet in the evenings. It IS nice to have less 'stuff' in the house, to have the WHOLE UPSTAIRS!! to ourselves. I am not even CLOSE to mentally grasping the entirety of that one. We have empty rooms we can USE!!

I really LOVE your idea of play quilts, your grandchildren are going to be LOVED and have the COOLEST quilts.

------
Cathryn

Cat n Bull


NC USA
Member since 2/17/06
Posts: 4454





In reply to TessKwiltz <<



Date: 1/27/13 9:41 AM

AWESOME ideas and sites!

I LOVE this place, you guys are SO CREATIVE!

------
Cathryn
Printable Version
* Advertising and soliciting is strictly prohibited on PatternReview.com. If you find a post which is not in agreement with our Terms and Conditions, please click on the Report Post button to report it.
Break your Serger Out of the Box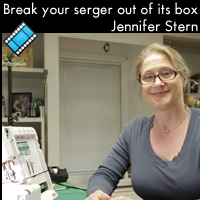 Expert Sewing Techniques for Jackets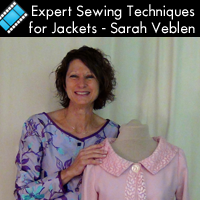 Burda 7497

by: chesneykat
Review
Shapes Six Sense Skirt Pattern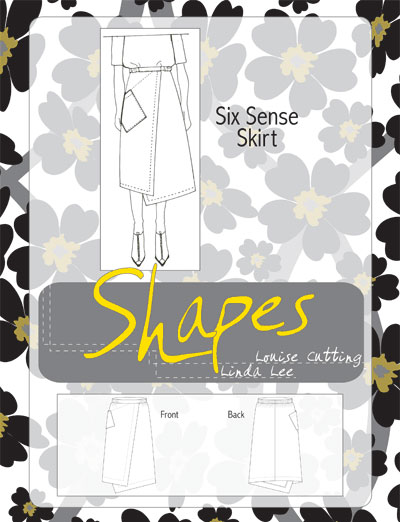 Buy Now
Favorite Things Little Smartie Pants Pattern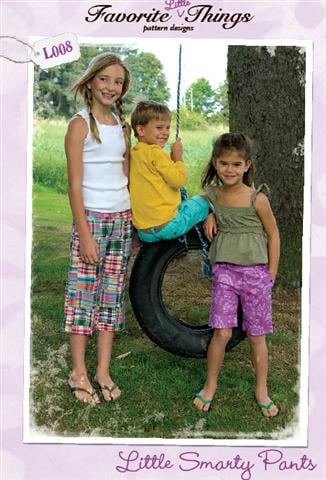 Buy Now
New Look 6150

by: MrsCharism...
Review