blaster

Member since 12/26/12
Posts: 5

1 member likes this.




Date: 1/29/13 6:25 PM

hi all,

I'm new in the forum and despite all the time i took reading the existing topics on this issue I'm still not able to came up with a decision!

So, I'm trying to help my wife getting a new sewing machine after having the money back from her toyota. Unfortunately, the toyota was not a good enough sewing machine and after 6 months of use was broken and within the warranty we had the money back!

IN this sense, we are trying to find a good (and reliable) sewing machine but we have been unable to reach a decision!

Firstly, let me shout out the prices:

bernina 380 - around 1300€
bernina 550 QE - Around 2000€
pfaff ambition 1.5 - around 930€

Berninas look a bit (!) more expensive, is the difference reasonable? Should I be comparing the pfaff with the bernina 380 or the 550?

I believe both pfaff and bernina 550 are already pre-set for quilting and patch work although, would the bernina be able to do the job?

at first glance, bernina's sewing machine look much better than pfaff«s ones. Does it have a correspondence in its quality?

I hope I was clear in my questions and not rude in any word that I might have used! Shall you believe I made any mistake (grammar, spelling, or with the sewing machine's characteristics) please do not hesitate to tell me :)

***



karen149


Intermediate
California USA
Member since 3/4/05
Posts: 3189





1 member likes this.



Date: 1/29/13 8:14 PM

I see you are posting your prices in Euros and I know that in your area it is common to buy these machines online vs. going to an actual store and that your machine can be collected when service is needed.

The 380 is not a full size machine. It has a the smallest work area of the three. It's still a very nice machine and any additional accessories purchased can be used on an upgrade model down the line.

The 550QE is a beautiful machine and has a special attachment(BSR) that controls the speed of stitching when doing free motion quilting. I had one until recently. I simply didn't bond with it and that was just me...important when making an investment of that nature. I would consider it the nicest of the three. The Pfaff is nice, it's best advantage is the built-in dual feed foot behind the regular presser foot.

It would be nice if you were able to visit a location and have your wife try out each machine and decide which one she would enjoy working with the most.


-- Edited on 1/29/13 8:20 PM --

SouthernStitch


Intermediate
Member since 8/24/02
Posts: 10230

1 member likes this.




Date: 1/29/13 9:52 PM

I can attest to Bernina's being solid, reliable machines with the ability to go over thick seams better than other brands I have owned. However, I'd recommend the 550 over the 380 if this is going to be her primary machine, because the 380 doesn't have presser foot pressure adjust, which many consider to be important.

However, Pfaff is a good brand as well, and many here own and love them for the dual feed.
It's very important to let her test them herself. She may prefer the feel or features of one machine over another.
-- Edited on 1/29/13 9:52 PM --

------
Bernina 780, and 530
Juki TL2010
Babylock Evolution
Singer 403a

When life gives you green velvet curtains, make a green velvet dress.

Artsewer

Intermediate
Member since 3/2/11
Posts: 1813





Date: 1/29/13 10:33 PM

The Pfaff is a 1.5 is a nice machine. It is basic in comparison to the Bernina 550.
If you want to spend less look at the Bernina 530 over the 380 as it is smaller machine, and not as versatile. They both have the same motors and the 380 has plenty of power. I think the 550 comes with the BSR and a few more stitches then the 530 but you can look on the Bernina website and compare.
If she is a quilter and you can spend more look at the new 710. Take some time and go look at machines test them out, and if possible buy from a reputable dealer. There are a lot of choices and also other brands, something will be the right fit.
-- Edited on 1/29/13 10:35 PM --

------
Bernina 750Q, 635E, 380, 1630
Serger 1100DC

Sibilance7

Intermediate
Member since 8/10/11
Posts: 570



Date: 1/30/13 1:08 AM

I have owned the Bernina 350 (similar to the 380), the Bernina 430 (similar to the 550), and the Ambition 1.0 (similar to the 1.5). Of the three machines, the first one that would fall out of the race for me is the 380 if this is going to be a primary machine. I LOVED my Bernina 3 series machine and wish I hadn't sold it, but I needed a machine that was more versatile. The 550 and the Ambition will be more comparable in features, so I would say those are the two you should be measuring against each other. I think both are great machines from my experiences with their sister machines.

As far as major advantages one has over the other, Pfaff has IDT, which Bernina does not include on the 550. The 550 either comes with or has the option of adding the Bernina Stitch Regulator, which may be useful to your wife if she plans to do a lot of free motion quilting. There are certainly other differences between the two and perhaps others will weigh in on more specifics, but those are the two main things that stick out to me as being desirable but not available on each.

After comparing features, I think you should find a way to have your wife sit down and sew at each machine. There are a lot of differences in the way the machines feel when you sew on them. For example, the 550 has a vertical hook while the Ambition has a drop-in bobbin. Maybe one feels more natural to her or more sturdy or whatever. Neither type of bobbin is better than the other - it's just a matter of preference. So many of the decisions we make here are based on our ability to "bond" with a machine, and how natural it feels when you sit to sew on it is a big part of that. So I hope she is able to play with these machines in person to get a feel for how she gets along with them. Good luck with your decision!

------
My blog: www.feministstitch.com

I sew on:
Olivia, my Pfurple Pfaff Creative Performance
BabyLock Evolution


blaster

Member since 12/26/12
Posts: 5



Date: 1/30/13 5:10 AM

hi all,

many thanks on your prompt reply and personal insights.

In what regards the prices i noticed they aren't that different between on-line and physical stores – I'm in Portugal so it might be different from other countries.

Has any of you have any electronically based sewing machine? Will they last longer the ordinary computer or would a machine like these became obsolete after a couple of year or will its' motherboard go busted just after the warranty expires?

bjs


SouthernStitch


Intermediate
Member since 8/24/02
Posts: 10230





Date: 1/30/13 8:51 AM

No one can predict what a motherboard is going to do or when its going belly up. Compare the warranties. Bernina does have 5 years on the computetized/electrical which is very good.

------
Bernina 780, and 530
Juki TL2010
Babylock Evolution
Singer 403a

When life gives you green velvet curtains, make a green velvet dress.

blaster

Member since 12/26/12
Posts: 5





In reply to SouthernStitch <<



Date: 1/30/13 9:07 AM

is it a worldwide commitment or for US clients only?

thanks

LynnRowe


Advanced
British Columbia CANADA
Member since 3/9/09
Posts: 9300





Date: 1/30/13 9:13 AM

Pfaff warranty = 20 years mechanical, 5 years electronics, 1 year labor. Only when purchased through an authorized dealer, world-wide.

Bernina and Pfaff are both top names in sewing machines, but as others have said, your wife really needs to try them out and choose for herself which is the best fit for her.
-- Edited on 1/30/13 9:36 AM --

------
I heart Panzy, Pfaff Creative Performance, the sewing machine love of my life!
And Baby (Enlighten serger), Victor (BLCS), Rupert (Pfaff 2023-knits expert) Ash (B350SE-Artwork), Kee (B750QEE-Panzy's BFF), Georgie (B560-Kee's baby sister) and the Feather-Flock!

Most of all, I heart Woo (HimmyCat). Until we meet again, my beautiful little boy. I love you.

Artsewer

Intermediate
Member since 3/2/11
Posts: 1813





Date: 1/30/13 11:19 AM

I would buy from a dealer if at all possible. I think it is really important to try sewing on the machine before purchasing. They have different feel, sounds, and it will become much more clear the differences and the which she will prefer.
Also note there is a rumor brewing, Pfaff is supposed to come out with a new machine sometime this year.

------
Bernina 750Q, 635E, 380, 1630
Serger 1100DC
Printable Version
* Advertising and soliciting is strictly prohibited on PatternReview.com. If you find a post which is not in agreement with our Terms and Conditions, please click on the Report Post button to report it.
Beginners Guide to Dyeing Fabrics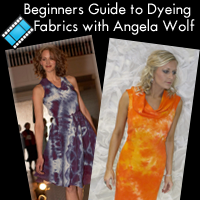 Serging Ahead with your 5 Thread Serger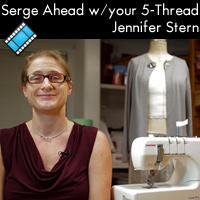 BurdaStyle Magazine 12-2012-144

by: AllNewtoMe
Review
Summer Tote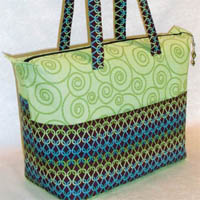 Buy Now
Sew Chic Fantasia Dress Pattern (ln9005)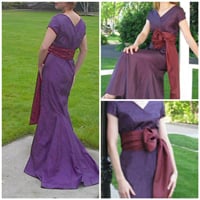 Buy Now
Vogue Patterns 8259 OOP

by: highCsopra...
Review