Leu


Advanced Beginner
New York USA
Member since 1/21/10
Posts: 335



Date: 1/30/13 12:36 PM

I am thinking about blogging my sewing, not really to gather an audience, but to keep track of my projects. I've debated about it quite a bit. I don't want blogging to take time I can be sewing. I don't want to start entries, "sorry it's been so long .." and I don't want to end up starting 2014 with a sewing resolution, "keep up my blog."
What I do want is to post a picture of new fabric, finished projects, maybe a wish-list (to help my husband at Christmas ).
So, do you blog with an ipad? Which blogging site is easiest to use? I especially don't want to spend time fighting my technology!

Leu, sewing in NYC

arianamaniacs


Advanced
International AUSTRIA
Member since 6/11/04
Posts: 1209





Date: 1/31/13 2:36 AM

I find iPad good for browsing, but for blogging or any other type of activity that requires extensive typing and/or uploading of photos it's much slower. You're much faster typing on a proper keyboard.

Perhaps you have a laptop or standard PC you can use for those activities?

Amanda.Claire


Intermediate
Member since 3/20/07
Posts: 51





Date: 1/31/13 8:21 AM

I use Blogger and Wordpress and I think Blogger is easier.

~Claire

Scheri


Advanced Beginner
Alberta CANADA
Member since 7/13/10
Posts: 356

1 member likes this.




Date: 1/31/13 1:17 PM

I use my Android Device for almost everything.

Samsung Galaxy Tablet 10.1. I love it and the cost of purchase is fraction of an iPad and they have 700,000 applications and apple has 7,000.

The cost of applications (if they are not free) is cheap.

Check it out!

Samsung Tablet

------
Scheri Manson
Edmonton, AB CANADA

Scheri


Advanced Beginner
Alberta CANADA
Member since 7/13/10
Posts: 356





In reply to arianamaniacs <<

2 members like this.



Date: 1/31/13 1:31 PM

Quote: arianamaniacs
I find iPad good for browsing, but for blogging or any other type of activity that requires extensive typing and/or uploading of photos it's much slower. You're much faster typing on a proper keyboard.



Perhaps you have a laptop or standard PC you can use for those activities?


A keyboard and case can be purchased and they use blue tooth to connect to the tablet. They have these for both the iPad and the Samsung Galaxy Tablets. All in all light wieight portable solution.

They range from $14.00 - $79.00

Price Check

------
Scheri Manson
Edmonton, AB CANADA

andye

Beginner
Virginia USA
Member since 5/9/09
Posts: 1881



Date: 1/31/13 2:03 PM

I have an ipad, but I don't blog. Nevertheless, there are certain impediments to using a tablet to maintain a blog--despite the availability of apps. First-- the onscreen keyboard is lacking. Second, if you plan to use a different camera-- a camera that can be mounted to a tripod, say-- the ipad requires a Flash card reader, which is physically incompatible with some of the heftier cases. Third, the ipad can only run a single app at once in the foreground. (Background apps are just fine, you just can't see and interact with them)

That means that if you need to cross reference an email with a web page, with a blog editor, with a photo editor, you can't actually have them all in front of you at once. I find my computer, with two monitors much more amenable to displaying all my windows, right in front of me.

But, if you have an ipad already, and have a a specific blogging service in mind, you might try out their ipad app-- see if it's comfortable.

Also, the ipad has plenty of apps-- the apple store was, in fact, the first to reach 700,000 apps, not android. However, the only real number that matters is "number of useful, well designed apps of interest to you". For me, that number is still large enough.

-- Edited on 1/31/13 2:12 PM --

------
Bernina B330
Feet: 1,2,3,3A,4,5,7,8,10,13,16,18,20, 29,32,35,37,50,64,70,71,82,85,86, 92



andye

Beginner
Virginia USA
Member since 5/9/09
Posts: 1881



Date: 1/31/13 2:29 PM

Review: Blogsy is first professional class ipad blogging tool

It's an old review. though, there may be better apps available.

Blogging Using Just The ipad

It's more recent, and not just focused on a single app
-- Edited on 1/31/13 2:34 PM --

------
Bernina B330
Feet: 1,2,3,3A,4,5,7,8,10,13,16,18,20, 29,32,35,37,50,64,70,71,82,85,86, 92



SandiMacD


Intermediate
Florida USA
Member since 2/8/09
Posts: 2564

2 members like this.




Date: 1/31/13 8:56 PM

I tried using my apple bluetooth keyboard with my iPad Mini and I agree with the earlier poster that its way too difficult. You can't change app windows it just seemed more awkward to me.
I use Evernote which syncs with my computer, iPad and iPod to track my projects. I can organize everything by labels- photos of fabrics, completed items, notions, patterns, who it was made for, etc.
I can add things to a shopping list or make a wish list or a checklist.
The possibilities of how to use it are endless.
-- Edited on 1/31/13 9:00 PM --

------
sewing brings joy and meaning to my life...

Leu


Advanced Beginner
New York USA
Member since 1/21/10
Posts: 335



Date: 2/8/13 1:05 PM

In reply to arianamaniacs << I have found that my iPad is so much faster for everything but so hard to type on. I was totally up with all my emails but not sending anything to anyone. For my birthday my MIL (bless her heart) bought me a Logitach wireless keyboard. It has made a HUGE difference. I wouldn't want to be working on this little thing (wrist issues) but for an email to my mom or postig a message on PR, it's great!

SandiMacD << Evernote has been mentioed to me before for other uses and I *SO* want to learn how to use it because it sounds like a great tool but I get overwhelmed pretty mch as soon as I open it. I'll keep trying though. I have the app downloaded. That's a start!

Thanks to everyone's suggestions. I decided to give Wordpress a try because I had used it a few years ago so I wouldn't have to learn a new system. So far it has the same problems I remember. Mostly with uploaded pictures. you can't edit the size, caption or orientation once it's entered into your post. Since I plan on using pictures more than composition, this is frustrating already.

But, just in case you're curious, this is what I've started: Leu, sewing in NYC
Printable Version
* Advertising and soliciting is strictly prohibited on PatternReview.com. If you find a post which is not in agreement with our Terms and Conditions, please click on the Report Post button to report it.
Expert Sewing Techniques for Jackets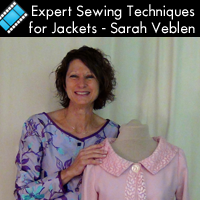 Clone Your Favorite Garment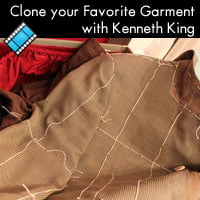 Simplicity 2300

by: knitsewmuc...
Review
Japanese Pattern Books Drape Drape Dress no 3

by: TracyTheMa...
Review
You Sew Girl A-Line Skirt Pattern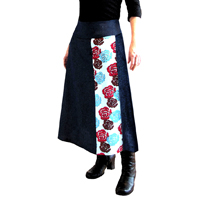 Buy Now
Islander Sewing Systems Men's Classic Dress Shirt Pattern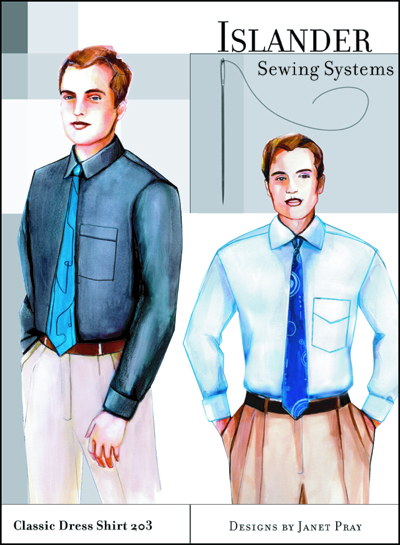 Buy Now