SnaterTot

Member since 1/30/13
Posts: 3



Date: 1/30/13 1:19 PM

I found this machine and sewing table. It would be nice to know what it is and what it's worth. There are no markings on it beside a 5 digit number on the number of the machine "95066."



Here's a link to the Craigslist ad I made for the machine:
http://slo.craigslist.org/bar/3577260604.html

-- Edited on 1/30/13 1:21 PM --

ThePadre

Pennsylvania USA
Member since 1/27/09
Posts: 842
Skill: Advanced Beginner





Date: 1/30/13 2:06 PM

There'll be a full model number either on a plate on the back of the pillar (possibly tucked up under the spool holders on the rear; can't really tell in the photo), on the rear of the machine near the bobbin, or on the underside.

This looks like a Maruzen (158. prefix) or Soryu (148. prefix) machine.

It's not worth much as a collectible. If it sews well, it's worth what it's worth to you for a durable, reliable machine. These typically work VERY well.

1975Jumby


California USA
Member since 8/19/08
Posts: 623
Skill: Intermediate





Date: 1/30/13 2:35 PM

That is a model 158.1980 or 1980 for sure. This was the replacement for the 1914 as this machine offered the "flip and sew" free arm as well as a drop in bobbin on the top. The 1880 is also just like this, but with less accessories and features.

Make sure they have the foot pedal because that particular model takes a very large, heavy one that is difficult to find on eBay and about $80 new at a sewing shop. And that is if they can find one. I don't know if there is an alternative replacement, but it's possible.

The 1980 offered some type of thing called 1-cycle designs with some of their pattern cams. I really don't know what that meant, to be honest. This is the machine, for those that know Kenmores, that has the dark green pattern cams with the little magnets inside them. I still don't know the importance of those magnets either.

Are there any accessories with this machine? I know I see them pop up on eBay quite a bit. But the monogrammer and buttonholer are more unique on this model since it offers the "flip and sew" free arm.

All in all, it's a great machine. As for what it's worth, that depends. I've seen this particular model sell on eBay for about $250-$350, but that is with all accessories and manuals. Personally, I think I'd pay $250 for one of these totally accessorized. I think they're worth it.
-- Edited on 1/30/13 2:37 PM --

------
Babylock Ellisimo Gold
Babylock Enlighten
Kenmore 1914
Kenmore 1814

woole bully


Member since 8/9/06
Posts: 102
Skill: Intermediate



Date: 1/31/13 9:33 AM

occasionally you can buy accessories from sears (go figure!). i have been able to go their web site and see what is available for my 'vintage' kenmore. my kenmore is much loved and works like a dream. no regrets buying it used on ebay.

------
be yourself; everyone else is already taken: oscar wilde

skae


Member since 4/23/07
Posts: 3606
Skill: Advanced





2 members like this.



Date: 1/31/13 11:21 AM

here's a little help.

kenmore
That machine would be worth $10. to 25. No more.


------
Ecclesiastes 11:7,8 Nothing on earth is more beautiful than the morning sun. Even if you live to a ripe old age, you should try to enjoy each day, because darkness will come and will last a long time. (CEV)


1975Jumby


California USA
Member since 8/19/08
Posts: 623
Skill: Intermediate





1 member likes this.



Date: 1/31/13 6:32 PM

Are you talking about this specific machine or the model in general? Regardless, this machine is worth more than $10 or $25, easily. This particular machine looks to be in good condition and it doesn't look like there is any discoloring on the side (a sign it sat out or was exposed to heat or a light source). Only the stitch length modifier seems to have been affected, but that happens to all of these models.

If there was a foot pedal included, I'd pay up to $150 for this if all the functions worked properly. This is one of the best 158 models Sears put out, aside from the 1914. These are real work horses and can go through anything. The one reason this is a little nicer than the 1914 is the fact the free arm is thinner and converting to a free arm is a little less tedious. You don't have to remove anything on the 1980, whereas on the 1914, you remove the "accessory tray" (like most models made today) to access the free arm.

The ONLY downside to the 1980 is there is one small plastic gear type part in there, which makes it not technically an "all metal gear" machine, like the 1914. But there are not many reports of this breaking often.

------
Babylock Ellisimo Gold
Babylock Enlighten
Kenmore 1914
Kenmore 1814

SnaterTot

Member since 1/30/13
Posts: 3



Date: 1/31/13 9:51 PM

Thanks for the help. Unfortunately, all I found was the machine and a dust cover. No manuals or foot pedals.. Any idea what it would be worth as is?

Jennifer Hill


Alberta CANADA
Member since 4/11/02
Posts: 1507
Skill: Advanced

1 member likes this.




Date: 1/31/13 10:13 PM

Jumby, you are much more generous than I. I would tend to agree more with Skae's valuations, except if the machine is missing essentials like the cords and controller, it may be worth a lot less. Like, you might have to pay someone to take it. Although you couldn't pay me enough....

Jennifer in Calgary

ThePadre

Pennsylvania USA
Member since 1/27/09
Posts: 842
Skill: Advanced Beginner





2 members like this.



Date: 1/31/13 10:28 PM

Quote: SnaterTot
Thanks for the help. Unfortunately, all I found was the machine and a dust cover. No manuals or foot pedals.. Any idea what it would be worth as is?


Look on eBay or parts.sears.com to see what a replacement foot controller would cost. Plan on at least $20 for a new electronic foot control.

Really, unless it's a known high-value machine (say, vintage or electronic Pfaffs or Berninas), it's not worth it to buy them if they're missing pieces beyond a bobbin case, presser foot, or spool pin.

In this case, *if* the machine were fully serviced and refurbished (no lint, no dust, the most minor of paint dings, everything oiled and checked) AND complete, it might be worth $150 total (including shipping). If it's not fully serviced and refurbished but is otherwise complete, $50 if it's cosmetically great and doesn't require a lot of cleaning. If you have to clean it (which means you don't really know the extent of what's wrong with it), $25. If it's missing something as important as the foot controller or needle plate, $10-$15, tops.

You can see what Niftythriftygirl on ebay gets for her machines. Hers are all serviced and cleaned up. Figure on her prices being the top-end of what you can expect to pay for similar units. Anything less, and the price drops very quickly. I've never paid more than $20 for a mechanical Kenmore. They're GREAT machines, to be sure, and will serve faithfully for a long time. But, like a Toyota Corolla, it's not going to make anyone's list of "classic collectible machines."


1975Jumby


California USA
Member since 8/19/08
Posts: 623
Skill: Intermediate

2 members like this.




Date: 1/31/13 11:36 PM

I'm so partial to Kenmore's, that I usually think they're worth more than what other people would pay. LOL! But I think that's where the difference in "how much is something worth" and "how much is something worth to me" comes into play. I really only know Kenmores and Singers and I'm finicky...I hate scratches, yellowing, marks, discoloration, etc. So when I used to be "on the hunt" for machines, I'd always look for mint. Take my 1814 for example. I paid $165 for that machine and it came with everything and was mint.....love it. And I looked for that model for a LOOOONG time...so to me, it was worth it. Then I've read how folks would pay $10 for the same model! But I feel I got a great machine, so it doesn't bum me out.

Now, I know NOTHING about Nechhi's and their Supernova and I've never even sewn on a Featherweight. And I hear those are pretty good machines and can command a pretty penny depending on the condition, accessories, etc. But would I spend $500 on a Featherweight (I know it's a collectable machine) or $200 on a rare Supernova? No...because to me, they're not worth it since they don't appeal to me like Kenmores and the Singer T&S and Futuras. I bought the Singer Futura in mint condition for $75 where some people wouldn't have even paid $20 for it! LOL!

I don't mean any disrespect to anyone who may favor Featherweights or Necchi's. They're great machines. I think I'm just trying to make a point that it is hard sometimes to say what a machine is worth because some people are partial to brands and types of machines. So what one would pay is going to differ from person to person and when the question gets asked, you're going to get a bunch of different responses.

------
Babylock Ellisimo Gold
Babylock Enlighten
Kenmore 1914
Kenmore 1814
Printable Version
* Advertising and soliciting is strictly prohibited on PatternReview.com. If you find a post which is not in agreement with our Terms and Conditions, please click on the Report Post button to report it.
Online Class
Sew a Designer Unlined Jacket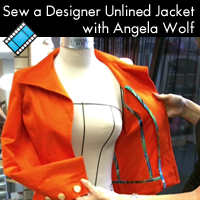 Online Class
Fit the Tee to a T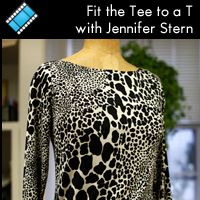 BurdaStyle Downloadable 07-2013-109A

by: ArtAttack
Review
Ottobre Design 03-2010-19

by: juleslunde...
Review
Sew Chic Fantasia Dress Pattern (ln9005)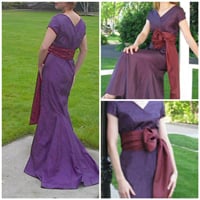 Pattern Details
Victory Roxanne Paper Pattern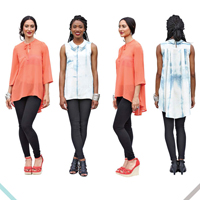 Pattern Details