1975Jumby


Intermediate
California USA
Member since 8/19/08
Posts: 619



Date: 1/30/13 1:22 PM

I have decided it's time to buy a serger. I've never had one before and feel it would be worthwhile addition. I just don't know if I should go for the higher Babylock models or start off with something smaller and less expensive.

I don't work with alot of stretch materials, although I might down the road. I would basically use the serger to finish my seams or to do simple garment construction. I would also like to use it for creating rolled hems on napkins and tablecloths.

My mom's friend is selling an Imagine for $1000. It's practically brand new and she rarely used it. It's just the machine and no extra feet or even workbook. My dealer's selling price on the Imagine is $1695 and that includes extras like the Inspirational Guide, extra feet, rolling bag, etc. And I'm sure they could even come down an extra $100 or so. I believe the Enlighten was $2000 and I do like that serger alot since it has the LED lighting and the wave stitch.

My problem is, $1500 or even $2000 is alot to spend on a machine that I haven't really had any experience with. Especially when I've been looking to add another sewing machine to my lineup (BL Symphony or Crescendo). So I started looking at used BL Eclipses as well as the Brother sergers. Here are the ones I'm considering:

Brothher 1034D for $200
Brother 4234DT for $395. The 4234DT is like the Project Runway 5234 serger model and it looks like a nice machine.
Babylock Eclipse BLE1LX, Eclipse BLE1DX or BLE1SX - Any of these if I can get them used for around $500-$600. I believe the DX and LX have the jet-air threading which would be really cool.

I just don't know if I want to pay another $1000 or more for a new machine that can do almost the same thing with the added benefit of not having to adjust tensions.

Any input would be great appreciated.

Jim



------
Babylock Ellisimo Gold
Babylock Enlighten
Kenmore 1914
Kenmore 1814

Kathi R


Intermediate
California USA
Member since 2/28/05
Posts: 2099
PR Weekend Volunteer



Date: 1/30/13 1:42 PM

I have a Juki MO655, which is a totally mechanical machine and I love it. It is easy to thread, is easy to switch to rolled hem (pull a lever), and doesn't bounce around on the table. It will sew in 2/3/4/5 thread configurations so you can do rolled hems on really light weight fabric with a minimum amount of thread (in the 2 set up) all the way up to 5 thread seams for blue jeans and outdoor furniture covers.

I know there are raving fans for the up market sergers that have auto threading features but you pay for the convenience. This Juki is very easy to thread (the chain looper runs along the left side of the machine, I think that is the key) and it is fairly priced at less than $500.

If I had to replace my machines I would buy exactly the same serger with a separate coverstitch machine so that I can go between serging and coverstitching when sewing knits without stopping to change over the machine. You could have both machines, new, for less than you are considering on the used high end serger.


------
2012 : starting stash 386, net additions 206, used 164, ending stash 428...I'm never going to get in front of this pile of fabric!


annenet


Advanced
USA
Member since 8/2/03
Posts: 2038



Date: 1/30/13 1:54 PM

I agree with the Juki recommendation. I have a Bernina 1010 and 1300MDC and they are made by Juki so I can attest to the great quality and ease of threading. I went with Bernina because my dealer's price, with lessons, a gift certificate and support was not much highter than the Juki at the time.

------
So many projects, not enough time
At my house in VA:
Bernina 1010, Activa 220, Artista 630E, B580
Singer 201-2, 221, Bernina Serger 1300MDC, BL Enlighten, BL Sashiko, BL Cover Stitch, Consew 75T

At my Lake House in PA:
Bernina Artista 165E, Singer 503A. Bernina Serger 1100d

http://sewingtechie.blogspot.com/

LynnRowe


Advanced
British Columbia CANADA
Member since 3/9/09
Posts: 9248





Date: 1/30/13 2:47 PM

My advice would be to snap up your mom's friend's Imagine. You could turn around and resell it for that or more down the road, and no serger is as easy to learn and use as the BL Imagine/Enlighten/Evolution models.
-- Edited on 1/30/13 2:48 PM --

------
I heart Panzy, Pfaff Creative Performance, the sewing machine love of my life!
And Baby (Enlighten serger), Victor (BLCS), Rupert (Pfaff 2023-knits expert) Ash (B350SE-Artwork), Kee (B750QEE-Panzy's BFF), Georgie (B560-Kee's baby sister) and the Feather-Flock!

Most of all, I heart Woo (HimmyCat). Until we meet again, my beautiful little boy. I love you.

1975Jumby


Intermediate
California USA
Member since 8/19/08
Posts: 619





Date: 1/30/13 2:59 PM

Thanks, everyone....Lynne, that's my first inclination. But then I think for $500 more I can get the workbook, extra feet, case and warranty if I buy from my dealer. Plus, it will be new. And to me, the $500 would be worth it. But then I'm right up there at $1500 for the Imagine (and I think I like the Enlighten better too!) and I ask myself if I really should be spending money on a machine that I haven't had any experience with. That's my dilemna....but I LOVE Babylock's and feel I should stick with one of those becuase I hear nothing but good things about them.

Has anyone heard anything about that Brother 4234DT or 5234DT? There are just two reviews on PR, but I love that needle threader for the upper needles! It's just like the auto-threader on some of the BL's and Brother machines. The needle threader on the Imagine and Enlighten looked a little complicated (although I know it won't be that much of a problem for me to learn).


------
Babylock Ellisimo Gold
Babylock Enlighten
Kenmore 1914
Kenmore 1814

Scrappy Gram

Advanced
New York USA
Member since 12/27/03
Posts: 297



Date: 1/30/13 4:21 PM

I sold my Imagine and bought a Janome 1200D - love it!

Debbie

karen149


Intermediate
California USA
Member since 3/4/05
Posts: 3128





Date: 1/30/13 5:14 PM

I have the 4234DT. It is a great all-around serger for the price. The needle threader was one of my requirements and it works great. The lighting is good. Mine came with a variety of feet and a stitch-finger, which I've not used yet but is a quality piece of metal. It can convert to a free-arm and there is a very nice extension table that stores all the goods and more.

I previously had an Imagine Wave(which I REALLY liked) and the threader worked just as well. I wasn't crazy to sell it but had to at the time. Sometimes I think I would shell out the $$$ for the Enlighten but this one is fine for now and if anything, I'd get a Juki 735 for mostly coverstitch. I think it would cost less than the BabyLock coverstitch and then I'd have a backup regular serger with it.
-- Edited on Today at 10:12 PM --

1975Jumby


Intermediate
California USA
Member since 8/19/08
Posts: 619





Date: 1/30/13 6:30 PM

Thanks, Karen....Would you say there is any advantage to the 4234D that the 1034D doesn't have? I believe the needle threader is a big one, but is it sturdier? I was reading that the 1034D sometimes shakes a bit. Is it worth the additional $200?

The only thing about the Babylock's that I don't understand is why they don't have a free arm. I do alot of stuff for my kids, nieces and nephews so I'm really leaning towards a machine that has a free arm for cuffs and pant legs. But again, I've NEVER used a serger, so I don't know if that is something that will pose a problem (not having the free arm)

-- Edited on 1/30/13 6:31 PM --

------
Babylock Ellisimo Gold
Babylock Enlighten
Kenmore 1914
Kenmore 1814

karen149


Intermediate
California USA
Member since 3/4/05
Posts: 3128





Date: 1/30/13 7:29 PM

The 1034D is a 3 and 4 thread. The 4234DT can do 2, 3, or 4 thread. Here's a comparison(from Ken's):


Brother 4234DT Serger Machine Features:

Extra large 14x10" extension work table with full accessory storage
Easy one touch needle threading for two needles
Two needles and 2-3-4 thread stitch configurations
Two stitch fingers for narrow and wide stitches
2 LED bright light work area
Color coded thread path guides for easy threading
Presser foot pressure adjustment dial to aid feeding of thick to thin fabrics
Free arm cylinder tubular serging for cuffs, sleeves, and pantlegs
Differential feed to gather or keep fabrics from puckering
1300 SPM
Trim trap insert to catch cuttings
Blind hem foot
Gathering foot
Regular serger foot
Stitch length: 2.0 - 4.0mm
Stitch width: 5mm - 7mm
US Warranty: 5 years on parts, 2 years on electrical, 1 year on labor
Non-US Warranty: 30 days parts and labor

Brother 1034D Serger Features:

Variable stitch length(1-4mm) and width(4.5-7mm)
Lay in threading system
Fast lower looper threading system
Built in sewing light
Differential feed
Removable clothe plate
Free arm sewing
Comes with a Limited Brother 25 Year Factory Warranty

Brother 1034D Serger Accessories Included:

Standard serger foot
Cleaning brush
Tweezers
Thread spool cap
Hexagonal wrench
Thread net
Needle set
Instruction manual
Electronic foot control
Instructional manual
Bonus Gathering Foot, Blind Hem Foot and Instructional CD included



Invisigal

Intermediate
Member since 11/7/09
Posts: 625



Date: 1/30/13 7:36 PM

Right now Allbrands has factory-refurbished 1034D's for $169.00. I love my Juki 654D, but am considering one of these Brothers for a second serger.
-- Edited on 1/30/13 8:42 PM --
Printable Version
* Advertising and soliciting is strictly prohibited on PatternReview.com. If you find a post which is not in agreement with our Terms and Conditions, please click on the Report Post button to report it.
Break your Serger Out of the Box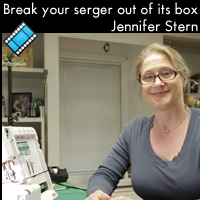 Blueprints to Blue Jeans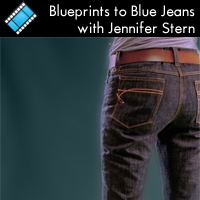 brerrabbit.com Leila & Ben Little Cap

by: shannonsew...
Review
BurdaStyle Magazine 02-2009-120A

by: birdmcfarl...
Review
Sew Liberated Aurelia Cardigan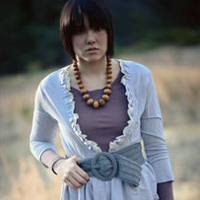 Buy Now
SewBaby Easy Pieces Pants Pattern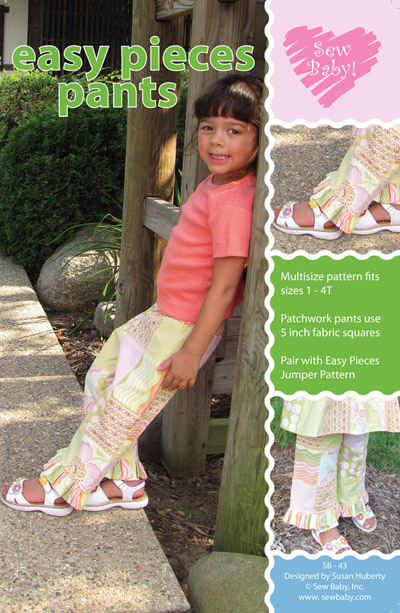 Buy Now