R M Garman

Texas USA
Member since 8/28/10
Posts: 6
Skill: Advanced



Date: 1/31/13 12:35 PM

Hello! Thank you for this thread and your helpful posts. After 30+ years of being a loyal Pfaff owner (and bigot), I am perplexed about the quality of Pfaff's machines. I am thinking of trading in my QE 4.0 for the CP, sewing machine only. I have a embroidery machine I use for that purpose.

I bought a QE 4.0. 4 years ago, as did 3 of my friends. My friends had nothing but trouble with theirs and 2 of them have traded theirs in now. Of the two of us who are left, I was the only one who did not experience problems with this machine. Now I am finding this machine is breaking thread after being serviced and I am not doing anything unusual. My dealer who sells both Janome and Pfaff gave me a demo on the CP. I fell in love immediately with it and am now trying to find reasons why I should not buy it. My DH would buy it for Valentine's day, but is questioning the quality of the company, given the fiasco and bugs w/ the QE 4.0. He has told me to do research and find out all I can about it so hence all the reasons why not to buy this machine! (He's an accountant. They never have enough data...) I have always kept my machines a long time, so I want this machine to be around for awhile. I still use my 7570 and my 1214.

My friend traded her QE in for a Janome Horizon and loves it. My dealer however told me that considering that I am so used to the IDT and the quality of Pfaff's features for the money, I would not be happy with Janome's walking foot equivalent (can't remember what they call it). She said it was good, but different. Also the knee lift on the Horizon is a deal breaker for me. I love the hovering feature and the Horizon doesn't have it.

I am a garment sewer for the past 30+ years and mostly sew blouses and knits including swimsuits and lingerie. Four years ago I found quilting and mostly spend my time lately on that. I am in my sewing room most every night, weekends and attend a bee one/week. The CP has to be a workhorse and last. I have an extensive collection of feet from my previous Pfaff's which will fit the CP, so this is also drawing me into buying one.

My main question is has anyone had any problems w/ the CP when doing something other than straight sewing? Example decorative stitches, pintucks or heirloom stitches, etc? Has Pfaff actually fixed the problems w/ the uptake lever, etc that were in previous machines? Does it feed as well as the 7570? does it go through several layers well? (The QE 4.0 couldn't go through the binding on a fleece throw.) Other?

As you can see I am not doing anything out of the ordinary and having problems, and there is nothing worse than laying out piles of money and getting a lemon. I follow all the rules, change my needle, keep it clean, so there shouldn't be a problem. I am not a novice and have bonded with my machine so this is very frustrating. Most of all I have lost money in this deal and I do not want to make the same mistake again w/ this company.

I believe the CP sounds like it is what I need, but would like some unbiased opinions.

Thanks so much for your information!



LynnRowe


Member since 3/9/09
Posts: 11250
Skill: Advanced



In reply to R M Garman

3 members like this.



Date: 1/31/13 12:49 PM

IMO, the Pfaff Creative Performance is not only the best quality machine Pfaff has ever produced, it's one of the very best machines on the market.

But you'll have to try it out and decide that for yourself.

------
I heart Woo (HimmyCat). Until we meet again, my beautiful little boy. I love you.

lgrande


Montana USA
Member since 1/18/12
Posts: 2414
Skill: Advanced Beginner



In reply to R M Garman

2 members like this.



Date: 1/31/13 1:04 PM

Please look into the "purple haze" thread on this forum.

Many, many PR members have purchased this machine and almost exclusively give it thumbs up.

I don't own one personally, but from what I've learned here it seems to be an outstanding value.

I don't think you can go wrong.

------
Linda
A lot of people are afraid of heights. Not me, I'm afraid of widths.
-Steven Wright

Read more at http://www.brainyquote.com/quotes/authors/s/steven_wright.html#vyUOz6BGb3EYCGGS.99 - Steven Wright

Bernina 830LE - Brother Dreamweaver VQ3000 - Bernina B530 - Janome 6600P - Pfaff 1209 - Babylock Evolution - Janome 644 - Babylock Sashiko2 - Babylock BLCS-2

Julkane


Pennsylvania USA
Member since 9/14/07
Posts: 702
Skill: Intermediate

1 member likes this.




Date: 1/31/13 1:32 PM

I bought a QE4 a few months ago and have sewn extensively on it, averaging around 3hours/day every day. Thus far I have had no problems. I also own the Elna 740 - equivalent to janome 6600. In the 18 months that I have owned the Elna I have had 3 major repair issues - luckily I have an extended warranty. It is much easier to use the IDT than the dual feed on the Janome/Elna. You would miss the Hover/Auto Lift feature of the Pfaff. Actually I question whether there is a brand that will last as long as the machines of past years.

------
Elna Excellence 740, Pfaff Quilt expression 4.0, Janome 300E, Brother 8500D, Babylock Ellageo, Janome 900CPX CoverPro, Brother 5234 Project Runway Serger, Singer Treadle, Singer 66, Singer 99

http://juliannasjourney.blogspot.com/

LuceLu


New York USA
Member since 8/4/06
Posts: 1685
Skill: Advanced Beginner

1 member likes this.




Date: 1/31/13 6:51 PM

The PCP is a Consumer's Digest Best Buy (for your accountant husband)

I have this machine and I absolutely love it. I've experience no issues with it. The Purple Haze thread is full of stitch samples and user experiences.

'/>

------
Be true to yourself. Push your boundaries. Do everything with love in your heart and a grin in your head. Move a little, eat good food, enjoy good health. Spread sunshine.

JJane


Canada
Member since 10/30/10
Posts: 3524
Skill: Advanced Beginner



In reply to R M Garman

Date: 1/31/13 11:21 PM

I have a QE4 which is very "quirky" to say the least so I get where you are coming from. If I sewed as much as you did, this machine would have driven me right over the edge with its "quirks".

I am not clear why you want to upgrade to the CP if you don't plan to embroider?

While I too adore the hover feature, and have many Pfaff feet, I would definitely give the new Janome 8900 Horizon a look. The Janome dual feed system is big and bulky, especially compared with the Pfaff IDT, but on the 8900 at least it is removable. AND, apparently the duaf feed when required is awesome.

For a while I had to sew on my old Pfaff which did not have the hover feature. It didn't have a knee lift either. I survived quite nicely and think if I had a machine I otherwise adored, I could cope with the knee lift. There are always going to be tradeoffs.

It is hard to switch brands, but you may find that Janome has sume excellent feet as well and this machine may meet your new needs for quilting as well as garment making.

At least check it out...

SouthernStitch


USA
Member since 8/24/02
Posts: 11923
Skill: Intermediate
Body Type:




In reply to JJane

1 member likes this.



Date: 1/31/13 11:31 PM

I would be seriously looking at that machine if it came with 7mm like the old model instead of 9mm. I just don't want another 9 mm machine right now. I'm one of those weirdos who prefers piecing on a smaller feed dog.

------
Bernina 780, and 530
Babylock Evolution
Singer 403a

When life gives you green velvet curtains, make a green velvet dress.

R M Garman

Texas USA
Member since 8/28/10
Posts: 6
Skill: Advanced



Date: 2/1/13 0:18 AM

Thank you, thank you so much for all your sincere and most helpful replies. Next week I am going to take some real world samples down to my dealer and try out both machines to see which one speaks to me the loudest. I will let you know. Meantime, I have quite alot of sewing to finish this weekend!!!

Thank you once again.



cornut

Member since 10/27/11
Posts: 163
Skill: Advanced



In reply to R M Garman

Date: 2/1/13 0:31 AM

I have been looking at sewing machines for over a year now, the first time in 27 years. I have a Bernina 910 which I bought new and I still love. Last year I looked at Janome 7700, Pfaff QE4, Viking 875 and the 5 and 8 series Bernina. I didn't buy any of them because none felt right for one reason or another. I wanted a longer harp and the only Bernina with that was the 8 series which was way more machine (and $$$) than I wanted. I heard that Bernina would be introducing a new machine that might be just what I wanted (7 series) so I waited. While I waited I found this site and all the glowing reviews of the Pfaff CP. When I was finally able to find a 750 to sew on I also tried the PCP and the new Horizons. I narrowed it down to the 750 and the PCP. I chose Bernina but not because the PCP had any negatives, it is a great machine I'm sure I would have loved. I really had a hard time deciding between the PCP and the 750, last year, the QE4 didn't tempt me at all. Go sew on one, I think you will feel the difference easily, a top quality machine!

------
Theresa

Artsewer

New York USA
Member since 3/2/11
Posts: 2548
Skill: Advanced Beginner



In reply to R M Garman

2 members like this.



Date: 2/1/13 12:19 PM

Having gone through the process of buying and trading in lots of machines over the past 2 years I can ad a few things here.

I bought a Pfaff QE4 traded it for a Janome 6600 to trade to a Janome 7700 sold it and bought a Bernina 750. I am finally happy! I love the 750. It has everything I could want in a machine except for the smaller narrower feet. Because you are already accustomed to 9mm stitch machine you would probably not find it a problem but for me I likethe 5.5 mm 635 Bernina for some things more. for most types of garment sewing. The 635 like the Artista 630 has been discontinued and it would be VERY difficult to choose between it and the 750 if I could only have one. I think the bottom line would be what am I doing more of now, as it is quilting and freemotion related and the fact that the 700's have features like thread cutter, 10 inch harp and large height of the harp space, hover, and adjustable inner width of the buttonhole, plus an automatic basting stitch, I would have to pick the 750 for all the wonderful features and the huge bobbin. I also like the front loading bobbin, so when I do run out of thread I can keep my work in place while I change out the bobbin, this is great for embroidery as well.

I know the PCP is well enjoyed and have heard little to nothing to say there are problems with it. Having had the Pfaff QE4 and having so much trouble with it my confidence level on the Pfaff was low, and the PCP had not come out yet, so I ended up with the Janome.

There are strong things about them too. You really have to test them all out.

------
Bernina 790, 635E, Juki 2010
Babylock Evolve Babylock Sashiko2
Printable Version
* Advertising and soliciting is strictly prohibited on PatternReview.com. If you find a post which is not in agreement with our Terms and Conditions, please click on the Report Post button to report it.
Online Class
Create a Jacket Muslin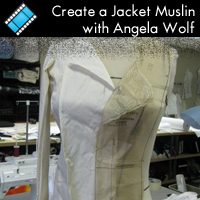 Online Class
All About Buttons and Buttonholes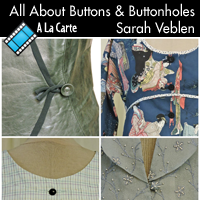 Vogue Patterns 2948

by: aunrea
Review
Ottobre Design Magazine 03-2012-13

by: sunnysewin...
Review
Sewing Workshop Urban T-Shirt & Pants Pattern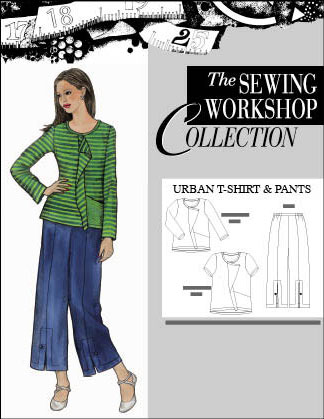 Pattern Details
Fusible Interfacing DVD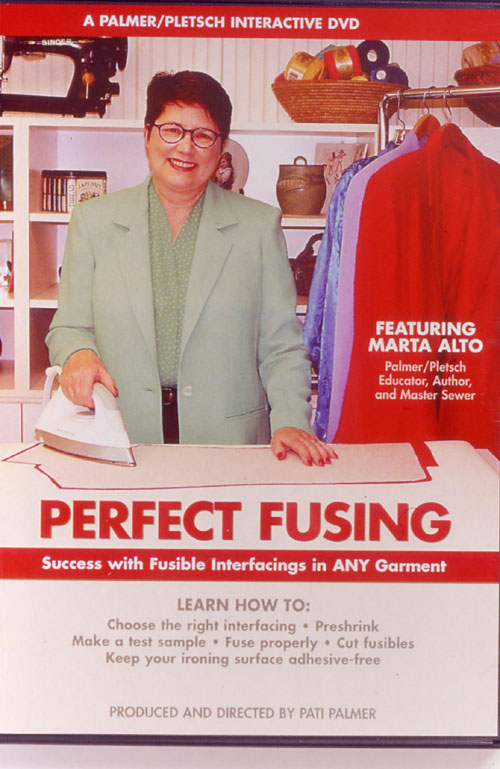 Pattern Details