NuMommy


Advanced Beginner
Member since 11/27/06
Posts: 78



Subject: Update!Do 1990's-current TOL machines last like the older TOL machines? Date: 1/31/13 3:53 PM

Update: I went and test drove at the BL dealer and at Kens. I am picking Sofia up in the morning :)

I was amazed at how smooth she glided though everything. I look at the embroidery as extra. My knits didn't pucker but slipped a bit. I didn't have a good experience in store at Kens. Tested a Janome MC 6600 I think, a mid grade brother, and Juki F600. One jammed one was loud and I didn't like the look of the Juki. I didn't testte Juki much at all. It was considerably more than the BL and I really loved the BL and the dealer, so if it didn't blow me away I just let.it.go.

Original below here:


Bottom line if you don't want to read all of this back story: Do 1990's-current TOL machines last like the older TOL machines do?

I am at a point where I need new sewing equipment, mainly my sewing machine, although I use the serger the most.
I have a 20+ year old serger that I love, love. She is a pro-line by Juki for babylock. I know she is going to go one day, and we fight plenty now so that weighs into any decision I make on a sewing machine.
I bought the serger used for $220 and have put in about that much in repairs/maintenance over 4 years of ownership. If I replace that machine I think it will be with jet air threading, possibly/likely Coverhem inclusion. Again back to this question, can I trust a new TOL machine to last 20 or 30 years. I am in no hurry to make that purchase, btw.
Now, the sewing machine issue. It goes like this: I have a 350$ computerized singer sewing machine that is 8 years old. I like the machine and it has sentimental value no doubt (wedding gift from husband) but it was my first machine and she is as tempermental as I am sometimes. Stitch quality is poor, she is loud, and clunky. Skipped stitches, jams with barely thick fabrics, stretches my knits to high heaven. I sew mainly knits on the serger so I can avoid using the sewing machine.
I am looking at TOL used machines, but am concerned. My Juki/BL serger is a mechanical machine. She is simple. I am worried that the newer machines will not last like the Juki serger/mechanical machine. Does this make sense? I hope so.
And if I decide to take the plunge and buy a new machine- well same thing. Can I spend this money knowing the machine is going to last twenty, thirty, forty years?
I don't need anything fancy. No embroidery (MIL has one if I ever got the bug). I don't want any fancy stitches. I just want any headaches to be ones that I create.
I could use a double needle on a machine that doesn't stretch my knits. I could use a button-holer on a machine that doesn't get all jammed up with bobbin thread on anything thicker than twill/trigger (and even that on occasion). Otherwise, I just need a straight stitch that will stitch pretty and near perfect without fussing about it.
I have a coverhem as well, but I don't like it. I just don't. It is a brother and it feels cheap. I use it because of the stretched knit issue on the sm, but I would LOVE to not use it if I could get away with it.

I have looked at the Pfaff's because of IDT feature, the tiptronic 2020 and the 1530 used (around 600 ish), as well as the 7570 (1250 ish)- all used. As well as the Juki 2010 striaght stitch only- worried I will regret only having one stitch (800-900$) and also the Bernina Designer 1000, that has some rotary bobbin that I am scared of, but otherwise looks like a simple solid mechanical machine (400ish), and these are showing up on the classifields here at PR: Bernina Aurora 430, Bernina 1090, Bernina Activa 240, Bernina Activa 140, the oldie but goodie Bernina 830 and 930.

So essentially do 1990's-current TOL machines last like the older TOL machines do?
-- Edited on 2/7/13 7:30 PM --
-- Edited on 2/7/13 7:31 PM --

quiltingwolf


Intermediate
Member since 12/15/02
Posts: 6737

1 member likes this.




Subject: Do 1990s-current TOL machines last like the older TOL machines? Date: 1/31/13 4:08 PM

You can't really say as the other TOL machines has less computerized things on them. I have a Bernina 1630 I'm the second owner and it's from 1993-5 doesn't have the 96 update that's how I know how old it is and it's still going strong. I have a Singer CXL from 1997 that still going strong as well, the only problem I ever had with it was a needle bar issue that was fixed, the electronics are fine. But nothing is probably going to last 30 or 40 years like the older TOL mechanicals do. The circuit boards probably won't last that long. We now live in a throw away society and people don't expect stuff to last. Well at least younger people don't. I use to major appliances lasting at the very least 20 years. Since I've been married we've had 3 frigs, 2 washers and 2 dryers. The stuff always manages to break right after the warranty goes up. Amazing how it works out that way.

-- Edited on 1/31/13 4:13 PM --

------
quiltingwolf.blogspot.com

RipStitcher


Advanced
Member since 5/28/12
Posts: 2863

1 member likes this.




Date: 1/31/13 5:08 PM

It's sure not like it used to be in the good old days....

My Elnagirl from 1975 never went into the shop for 30 years. No yearly maintenance BS, no nuthin'. (I kept her clean and oiled)

Now, the warranties on $2,000 - $10,000 machines are just atrocious, IMO. $99 a year is pretty much expected of a buyer each year for "maintenance".

But by the same token, the sm world is much like the computer world now - new bells and whistles help to antiquate machines in a few short years.

If you're not into the bells and whistles, then maybe staying in the mechanical realm might suit you. Just a thought.



------
Video of how the Bionic Gear Bag works is here: www.BionicGearBag.com
Neglected personal blog is here: www.RipStitcher.com
Share pics on Instagram: RipStitcher

Tool junkie at heart!

Bernina 880 Sterling Edition & Bernina 550qe

Next up:
Babylock Sashiko
Babylock serger
& a new-new Sewmobile - see my last #sewmobile in Instagram

NuMommy


Advanced Beginner
Member since 11/27/06
Posts: 78



Subject: Do 1990s-current TOL machines last like the older TOL machines? Date: 1/31/13 5:18 PM

Thanks for the replys. It kind of makes me mad that they know how to make something last and they don't make it last. It is very frustrating.
I still have the same, only, sewing machine I knew my great grandmother to own, as well as my grandmother. It is a night stand, and rusted.

By mechanical, do you mean era 1980's, or Juki like machines. Forgive me, I see computerized as touch screen touch button. But are there computerized that do not look computerized? Lawdy! I am only 30- things change so so so fast!
I am leaning towards a straight stitch Juki but am afraid I will miss the bells and whistles. But it is comforting to think I can't break it.
-- Edited on 1/31/13 5:21 PM --

NuMommy


Advanced Beginner
Member since 11/27/06
Posts: 78





In reply to RipStitcher <<



Date: 1/31/13 5:20 PM

BTW, there is a Bernina 830 in the classifields. It is under "Bernina Sewing Machines"

goosegreen


Advanced
New South Wales Australia
Member since 1/9/05
Posts: 2461



Date: 1/31/13 5:21 PM

IMO, current computerised machines will only have a life of around 10 years. My machine is 21 yrs old this year and has only survived this far because the motherboard was replaced in 2003. But honestly, I expect it to go any time now.

The fact that the motherboard dies is not the problem. It's the fact that you cannot get motherboards for these machines anymore. They just don't make them. Probably due to the advances in computer thingies. But that is very annoying to me cos I looooove my old machine.

Certainly mechanical ones will continue as there's no computerised parts. That's why older 80s Elnas, Berninas, Husqvarnas, Pfaffs etc are still going strong. Not to mention the Singers of the pre-70s eras.

------
Alison in suburbia - Sydney Australia
My sewing blog: http://nosilasews.blogspot.com/

Keeper of the flock - Janome MC8000, Janome MC4900QC, Elna Elina 40, Husqvarna Rose, Singer 201K, Elna Contessa, Janome My Excel 18W, Janome 634D & 534D overlockers, Janome Coverpro 1000CPX.

lisalu


Advanced Beginner
Georgia USA
Member since 10/5/08
Posts: 2267

3 members like this.




Date: 1/31/13 5:56 PM

I'm willing to bet that NO machine made today will last 30-40 years have anything remotely approaching the lifespan of an older mechanical machine. There is a reason vintage, mechanical machines are in such demand.


PS... Grandson on my lap wants to see the "green guy"... I'm not rolling my eyes at you!!!
-- Edited on 1/31/13 5:57 PM --
-- Edited on 1/31/13 6:06 PM --

------
Jim (Singer 301), Margaret (Singer 201-2), Betty (Singer 15-91), Bud (Singer 503), Kathy (Singer 221), Liz (Singer 221 Centennial Edition)
http://runningstitches-mkb.blogspot.com/

zanylady


Advanced
Maryland USA
Member since 5/6/09
Posts: 245



Date: 1/31/13 5:59 PM

I just loaned my ex a Singer 201-2 in a desk. It was made in 1955 and still does what it is supposed to do and does it very well. Of course it only does one thing but after 57 year it doesn't even falter. And of course there are the Japanese Singer clones from the 50's that are still going strong. I was going to give him an old Wizard, but it is a portable (52 lbs.) and he is too fragile to be picking it up.

I would love to have a machine with all the bells and whistles but (1) I can't fix them myself and (2) it would probably bankrupt me to have the fixed or even serviced by a serviceman.









LynnRowe


Advanced
Member since 3/9/09
Posts: 9420

6 members like this.




Date: 1/31/13 6:53 PM

A $26,000 car that lasts 10 years would be worth next to nothing after 10 years, but most would say well done, gotcher money's worth.

So to me, if a $5,000 sewing machine lasted 10 years and was worth next to nothing after those 10 years, I would say well done, gotcher money's worth and then some.

------
I heart Woo (HimmyCat). Until we meet again, my beautiful little boy. I love you.

NuMommy


Advanced Beginner
Member since 11/27/06
Posts: 78





Date: 1/31/13 7:17 PM

Hey now your talking!
But the devils advocate (ie my better half ) says: a $26,000 car after ten years has made close or more than double. Sewing cost money
Printable Version
* Advertising and soliciting is strictly prohibited on PatternReview.com. If you find a post which is not in agreement with our Terms and Conditions, please click on the Report Post button to report it.
Break your Serger Out of the Box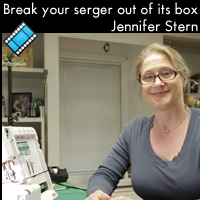 10 Clever Techniques To Help You Sew Like a Pro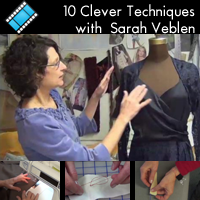 Kwik Sew 3310

by: Sue Parrot...
Review
Self Drafted Pattern 06/01/2013

by: lacroise1
Review
Christine Jonson Tie-Back Top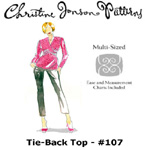 Buy Now
Paradiso Designs Be Green Market Bag Pattern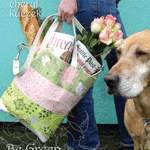 Buy Now