wendyrb

California USA
Member since 12/30/11
Posts: 4182
Skill: Advanced
Body Type:


12 members like this.




Date: 2/1/13 2:58 PM

In the 1 year of membership, I've followed a few threads here on the topic of aging parents in our lives. There's been so many heart warming and heart rending stories that have been a balm for my soul. I can't thank you all enough for your honest sharing. I was kind of watching from the sidelines, knowing that my parents at 90 and 92 will need more of my care.

I did have a fantasy of them going to sleep and being discovered the next day, holding hands in bed and passed on. My husband said that was so unrealistic! Scenario #2- they are having a passionate argument in the kitchen. They both pop a gasket and keel over dead. DH- says this one has potential.

In the last month my mom almost went to the hospital once and then did have 2 short stays that were alarming, painful and yet the outcome both times was miraculously good. It's been quite a roller coaster ride. All of a sudden my parents needs are dramatically increasing.

The good news is they are still quite capable, have the Rolls Royce of health insurance and can afford to live in a lovely assisted living place 15 minutes from me.

I was envisioning this thread as a place for us to be in this together. It's great to get support when emergencies peak, but I sense that the camaraderie on PR will mean a lot to me for the long haul. I also hope to offer kindness for those of you treading this path too. Thanks in advance to anyone who posts and finds a connection here.

------
Always keep your words soft and sweet, just in case you have to eat them. Andy Rooney

Pfonzie- my honey Pfaff Creative Performance and Pfaff Passport, Bernina 930 and 830, Evolution and Enlighten sergers

Valerie Jo


Missouri USA
Member since 8/2/09
Posts: 755
Skill: Advanced Beginner

2 members like this.




Date: 2/1/13 4:01 PM

Oh Wendy, I am so sorry. I lost my Dad when he was just 48 y/o. My mom is still living despite several battles with cancer. I don't live close to her.

You are in my thoughts and prayers.

maryl


Massachusetts USA
Member since 6/24/05
Posts: 537
Skill: Intermediate

4 members like this.




Date: 2/1/13 4:58 PM

My parents did pretty well also until they reached the early 90's. Then they started needing a lot more help.

That's great they are in as assisted living place. My parents were too for much of their final years. We found that, as their needs increased, we could increase the services they received, which was wonderful.

My only real advice is to make sure that you or one of your siblings has either a power of attorney or signing authority on their bank accounts. Towards the end my father got very confused--didn't pay bills, wanted to change his bank etc. We were afraid that some con man could talk him into signing his money away and were in the process of tying it up when he passed away, leaving his money intact for my mother.

A con man DID talk a sister-in-law of mine into signing everything over to him, and it was a real nightmare.

SouthernStitch


USA
Member since 8/24/02
Posts: 12042
Skill: Intermediate
Body Type:


3 members like this.




Date: 2/1/13 6:25 PM

I went through this with Mom, and we are steeling ourselves for the ride with DH's Mom who turns 90 this year. We too are seeing where she needs more help. She has no females in the family, (well none that will help), and like most men, DH feels like care taking is a woman's job. But, while I'm there to help, I'm not going to be a caretaker.

When I saw Mom had written the name and address of a TV pastor who's always begging for money, I took the checkbook away.

DH's Mom is already a difficult person. She's always right, and DH was raised by his Dad to never try to correct her, because it just wasn't worth it. I've seen this first hand, and it's getting worse. I've told him the time is coming soon where he's going to have to figure out how to handle her.

She wants to hire DD to clean her house once a month, but doesn't want to pay the going rate. (DD cleans houses with our neighbor). DD is not her GD, and doesn't want the job. She fires everyone -- yard workers and household help. She fired every yard worker until DH finally took over, and now shes happy.

She accused the last lady who cleaned her home of stealing from her, and that's why DD doesn't want the job. I don't blame her.

-- Edited on

2/1/13 6:25 PM

--

------
Bernina 780, and 530
Babylock Evolution
Singer 403a

When life gives you green velvet curtains, make a green velvet dress.

sewbehind


Canada
Member since 6/30/05
Posts: 877
Skill: Beginner
Body Type:


1 member likes this.




Date: 2/1/13 6:25 PM

Wendy, you sound like you have a wonderful sense of humour, so that will be good for all concerned.
My mom is in a LTC facility, thank goodness. It's a good one and close to me. She is suffering from dementia. (she's not the only one suffering!:) We have to go over and over things. She thinks she was married to another man and wonders who my father is. She is 89 and never for once considers that it is her mind that is failing. One book that I might suggest-I bought mine used, is...The 36 hour day. It provides help if your parents suffer from dementia. I've learned a lot by looking after mom's needs.
I have a brother and a sister but by choice and proximity, I care for mom with the help of my husband, who is a dear with her.
Do keep your sense of humour. There are days when you will need it.
The best of luck to you and your parents. You/your parents are very blessed to have excellent health insurance.
Helen

JTink


Member since 4/20/08
Posts: 6777
Skill: Intermediate
Body Type:


3 members like this.




Date: 2/1/13 6:27 PM

I second what Maryl said about gaining POA. My sister and I are co-powers. It was the best thibng we could have done. My Daddy is 96, very stubborn and won't have any parts of Assisted Living, adult daycare, or in-home care. Sister and I, try to do what we can. He wants to die at home. We have decided to give up the fight and honor his wishes for as long as we can.

Sister and I are waiting for the next incident (fall, dehydration etc.). About a week ago he walked out the front door, got dizzy and fell off the porch and into the Azalea bushes. He can't remember why he was on the porch, but it was to either get the mail or newspaper because those are the only reasons he goes out. We would have never known about this if sister hadn't noticed a scratch and bruise near his eye.

Please know that you are in good company. I have also found comfort here at PR.

SouthernStitch


USA
Member since 8/24/02
Posts: 12042
Skill: Intermediate
Body Type:




In reply to JTink

2 members like this.



Date: 2/1/13 8:28 PM

I hear you, JTink. My Mom was like that too. She didn't want the sitters. We finally got her to agree when I told her that if she didn't agree, I wasn't going to get married. She wanted that for me, so she agreed, and then realized she did feel safer with someone there. It's so hard to deal with stubbornness, but it sounds like your Dad is very blessed to have y'all trying to fulfill his wishes. It's so worrisome when they are alone!

My Mom fell, broke a hip, and was in rehab in the nursing home for a few weeks, then fell again, breaking the other hip. After a second surgery, the dementia was much worse. The nursing home took the entire 22 days they are given to decide that she was not a rehab candidate. We practically stood on desks to get an answer, knowing full well they were not going to rehab her. My Mom started losing hope that she would ever get home. Social Services wouldn't let us bring her home until we built a ramp, and other things. We did all that.

Finally, they told us no rehab, but we still couldn't take her home. I said *Watch me!!*. We took her home, and she died there, with my sister and I right there a month later.

I hope your Dad gets to do the same, but I also hope that you and your sister (and everyone else here facing these challenges) get through it all.

------
Bernina 780, and 530
Babylock Evolution
Singer 403a

When life gives you green velvet curtains, make a green velvet dress.

EleanorSews


Board Moderator
Michigan USA
Member since 7/26/07
Posts: 6025
Skill: Advanced
Body Type:


8 members like this.




Date: 2/1/13 9:51 PM

I'm 63. My mom passed away pretty much 5 years ago. One thing I have done to help my children should I need care someday is "the letter". I wrote myself a long letter discussing how gracious my mother was in the face of her sorrow at losing capacity due to a stroke. It is a fairly well documented account of her decision to make the best of what was a difficult but nnecessary decision. I tell myself that if I am reading this letter, it is because my daughter has had to remind me what I must do now. I tell myself that as my mother's daughter, I can do no less than to follow her example. Hopefully, should I be in need of care, I will make it as easy on my daughter as my mother did for me.

------
"We don't see things as they are, we see them as we are." Anais Nin

"Attitude is the difference between an adventure and an ordeal." unknown

threaddy


Wyoming USA
Member since 4/22/09
Posts: 2945
Skill: Advanced

3 members like this.




Date: 2/1/13 11:12 PM

Great thread, thank you.

I also am in that time of life.

MIL passed away in 2010. She got meaner and meaner every month. Sharp as a tack to the end though. I think she got mean because she hated the aging process., as she was very vain her whole life ....(which is some ways was nice because she was always dressed to the 9's and wanting to "party" to show off her outfits. Kind of fun to watch)

My parents live almost across the street. my Father broke a hip...then fell again and broke a shoulder. He was badly injured in the Korean War and basically had useless hands (he spent two years at Walter Reed as they tried to put his hands back on). So he could not grab on to walkers correctly thus his second fall. This was all too much for him so he gave up and died 6 months after he got home from rehab. At the end I hired help 24/7 so he could be at home( it would have been awful for him to die in a sterile hospital environment, he had endured enough.I had nurses at the house for him and everything was done for his comfort) He was also sharp as a tack to the end and a real sweetheart in disposition....just did not want to fight to live anymore. It is called "failure to thrive"

My mother has dementia (NOT sharp as a tack!!!). Some days she is fine and the next she does not know what is going on. She is beginning to fall and have TIA's. I do not know how her end will come but she is 90 now. My life is now on full alert "watch".. Just the other night she called for help...she fell and could not get up...so she crawled to the phone.(She has a Life Alert button, thank goodness, just did not choose to use it) She was having a TIA. She will not tolerate any help and definitely would not go to any facility. She has already told me she has things "prepared" so that never happens. I am an only child and she is an only child (and I have no children)...there is NO other support but me (and DH ). This is such an incredibly stressful process watching those we love ,who had fully independent vibrant lives ,as they wind down to the end. Each manifested differently.

With all parents we have taken over their affairs with full POA's and trusts..where we are the sole trustees. This was done ahead of time. All of them wanted us to do this for them. My MIL would buy loads and loads of stuff from any place that would offer her a free gift. The check book was taken away and an accountant went in once a week to write her checks. She fortunately thrived in an assisted living situation(social butterfly type) so we could have her watched all the time in some form or other. My Dad just gave up so he was never in need of care until the last few months...what happens with my mother...I have no idea...but the worry is enormous and stressful. (Sewing is such a refuge for me now) She is stubborn and fiercely independent and will not admit that anything might be a little wrong. I think to admit it would be a frightful thing. It must be so very scary!!!! She does have a DNR signed by her Physician. I think those wishes need to be discussed ahead of time and if it is DNR, it needs to be posted. I have it on the entry door and refrigerator and have it on file at the hospital so if something should happen and 911 ambulance shows up they know to not resuscitate.

It is a really hard time. For me the burden is 100% on my shoulders alone. Although when I hear stories from friends, where the siblings argue over how to handle things maybe I should be glad?

I am greatly helped by others stories as well.

-- Edited on

2/1/13 11:45 PM

--

------
"The problem is not that there are problems. The problem is expecting otherwise and thinking that having problems is a problem." Theodore Rubin
"Life isn't about finding yourself. Life's about creating yourself." George Bernard Shaw
Dan 9:24-27

Bernina vintage and computerized, Bernina and BL sergers , BLcoverstitch (a stray Pfaff and Viking followed me home too)

ShantiSeamstressing


Member since 6/11/10
Posts: 2368
Skill: Advanced Beginner



In reply to JTink

2 members like this.



Date: 2/1/13 11:34 PM

Quote: JTink
He wants to die at home. We have decided to give up the fight and honor his wishes for as long as we can.





God bless you!

My dear, dear grandmother felt the same way. She did, indeed, die with great quiet and peace in her very own bed. My mother struggled a lot the last few years, making sure she was cared for properly. She feels to this day amply rewarded, knowing her mother had her last wishes honored and felt so secure in her very own home.
Printable Version
* Advertising and soliciting is strictly prohibited on PatternReview.com. If you find a post which is not in agreement with our Terms and Conditions, please click on the Report Post button to report it.
Online Class
Restyling with Exposed Zippers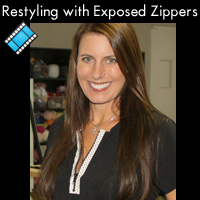 Online Class
Expert Sewing Techniques for Jackets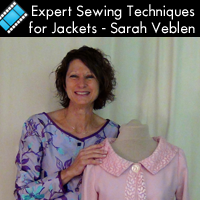 BurdaStyle Magazine 01-2013-112

by: tiadia
Review
Burda 7214

by: Arwynne
Review
Fit For Art Trouser Details for Eureka Pants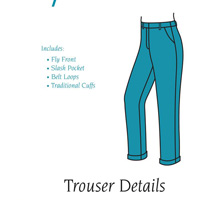 Pattern Details
Petite Plus 202 Pattern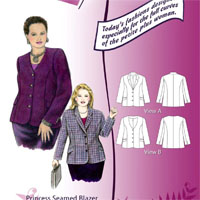 Pattern Details