EleanorSews

Board Moderator
Went to PR Weekend!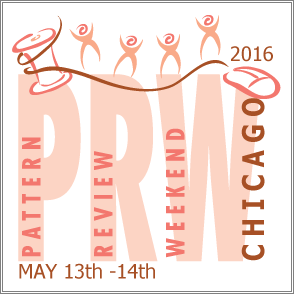 Michigan USA
Member since 7/26/07
Posts: 5951
Skill: Advanced
Body Type:

In reply to Steffie
2 members like this.



Date: 2/1/13 9:25 PM

Interesting... Unless I desperately needed a pattern (how often does that happen?), if it did not ring up the super cheap sale price, I would have to tell them to void it because I wouldn't be buying the pattern at the higher price.

And, that would certainly put a damper on my buying patterns on a whim. Great for zero growth pattern stash
Club BVM, even with shipping, would be a better way to go.
------
"We don't see things as they are, we see them as we are." Anais Nin

"Attitude is the difference between an adventure and an ordeal." unknown
beauturbo


California USA
Member since 5/2/09
Posts: 5405
Skill: Advanced



In reply to Steffie

Date: 2/1/13 10:45 PM

I think you are just miss- understanding it. The signs that now sit on the pattern drawers or table. As that is not the way it works for me, at all, when I go into a real brick and mortar Joann's at all. I go often, and was there even recently. This is how it works instead, at least for me, when I shop there.

Joann's used to a long time ago, have all their patterns at, I think 40% off the price printed on them, when not on special sale. That is gone now. They changed that. Instead they have a white sign at the cutting tables, on the table, that says and means that when not on a "special sale day", all Vouge's, Butterick's, Simplicity's, McCalls or whatever are at one set price (the price on the sign) for each brand kind. Instead of the old constant 40% off. Does not matter the price printed on it.

But when they have a special sale day, and they do that on rotation by pattern brands, and optimally it would be in the mailer and also marked on the actually pattern drawers someplace on those days, then if the brand is Simplicity, McCalls, Butterick, most times they are $1.99 each for just that brand on those days, and if a Vouge instead, it's $3.99 instead.

I do get patterns there often, and how it works out for me, when I shop there. If it did not, we would be having a big discussion up at the "you pay for it" cash register and that has not been happening to me at all. However, if I had to find someone (like a free and not horribly busy store employee) to explain that to me, without actually waiting in the cashier line or in the fabric line to even talk to them about it, not sure if that would ever really happen or not. Because it does seem like they are a bit short handed most of the time. But if in doubt, I think you should do that, and I think it's probably pretty much the same everyplace and works the same way.

I have two of them within driving distance of me. The closest one to me, is not the best one to get patterns at actually. I can only guess it's because whomever has been assigned to take care of that area, maybe is not there full time or even very often. Or just not does care all that much,. It's always a mess right there, patterns miss filed, and even the little cardboard tags with each pattern # that are supposed to stay in the drawers, are often missing. Also some of the drawers actually skip sequence pattern numbers. Last week while there, I knew which patterns were on "special sale" but they did not even have a sign up or the drawers marked. I just brought them up to the cashier, and confirmed there, that they were on special sale, and when scanned in like that, still came out how I was expecting it to. I did tell them they forgot to label the sale on the floor though. That Joann's also takes forever to get any new patterns out and filed.

The other one close to me, but maybe an additional 6 miles away, the drawers are always filed correctly and in good shape, and I have never seen them miss and not post a pattern sale. So I think just different employee's and Management styles at two different stores, and one gets a A plus from me in being on top of things and effort at cleaning up and organizing after messy customers in the pattern area and the other gets more like a D or such in my view on the same thing. If I have time to drive to the farther from me store, I usually go there instead if wanting patterns even, just
because that extra effort on the employee in charge of the patterns there, makes shopping a lot better and more easy for me.
-- Edited on 2/1/13 10:50 PM --
-- Edited on 2/1/13 11:16 PM --
Snowblossom


Member since 2/17/03
Posts: 125
Skill: Advanced Beginner



Date: 2/2/13 9:56 PM

The sign describes it accurately. When I went to JoAnn's a couple of weeks ago to buy some Simplicities on sale, two of the patterns rang up at full price. The cashier called over her manager, who confirmed that the patterns were more than $17.95 and hence not on sale. One of the patterns was a new "Project Runway" pattern ($18.95), I forget what the other one was. Needless to say, I didn't get the two patterns. I don't know if they will ever be on sale.