RipStitcher


Advanced
Member since 5/28/12
Posts: 2881

1 member likes this.




Date: 2/2/13 8:07 AM

Oh, Wells Fargo... I can't live with ya, and I can't live without ya!

/ranton

Other small business owners, you can maybe relate. To my consumer friends out here... this is what we little business owners deal with! ...

I have to go into the bank later today and sign agreements for some account changes I made on Wednesday. I have more than a few accounts at WF... and 3 of them (up until 1/31) only had a $2.50 per month max service charge - which zoomed up to $15 a month each on Friday (2/1). Aaaargh. $7.50 a month for what these accounts do for me is totally acceptable.. but $45?!?! Not hardly.

On Wednesday, I had a 90 minute pow-wow with the branch manager going over all of my accounts to see what I would have to change to adapt to their new "products" (basically a change in all of their pricing policies - again - seems they do this every other year!) in order to dodge paying the new fees.

So the one thing that came up was for me to move my credit card processing for my business from another company and give that biz to Wells Fargo. I said "Fine.. have the merchant services folks call me. If they can match the rate I'm paying now, I'll do it."

The merchant services guy calls the next day, we go over everything, he can give me basically the same deal I'm paying now... so I said "Go ahead, set it up - I'll move to Wells Fargo. "

(over the phone, now) .. so while he is setting up the credit card processing account... I ask him "OK, no land mines here, right? No weird fees are going to come around and slap me, right?" (Gawd how I hate taking credit cards!!! They're just evil!!!) ...

He says: "Nope... no minimum monthly fee, no statement fee, no annual fee"...

(and at this point, he's pretty much done setting the thing up)

I'm thinking about all of the crazy fees I've seen in the past... then I ask: "No termination fee?" (and who normally thinks to ask this!?!?!? I only know because I've seen so many crappy offers from credit card processors over the years!) ...

He answers: "Well, yes... there is a $500 fee if you don't keep this for 3 years."

Choke. Gag. Spit. Funny how he didn't mention a contract or divorce fee early in the convo, right?

And he proceeded on to tell me that Wells Fargo does this to compete with Square, etc. Huh?!?!? No contracts vs. essentially a $500 Pre-Nuptial Agreement? Aaargh.

OMG.. I just ***HATE*** credit card BS. It's like dealing with Tony Soprano - they break your back if you make money... and they break your knees if you don't make money! And the frickin' public... they don't understand any of this. They just *love* their rewards cards that we (the merchants) pay for! They don't understand that pretty much **all** of the goods and services out in the real world are costing about 3% more to cover the use of credit cards. I digress. Blech.

So I'm going in this morning... and I can't wait to see if they can guarantee that the checking account they're giving me (at no monthly fee) is going to stay that way for 3 years.

Supposedly, the account has no fees as long as its tied to their merchant services. So if I don't like it... I'll let that account sit dormant for 3 years to avoid the divorce fee.

There are days when I think a job at Starbucks wouldn't be all bad... lol...

/rantoff





------
Video of how the Bionic Gear Bag works is here: www.BionicGearBag.com
Neglected personal blog is here: www.RipStitcher.com
Share pics on Instagram: RipStitcher

Tool junkie at heart!

Bernina 880 Sterling Edition & Bernina 550qe

Next up:
Babylock Sashiko
Babylock serger
& a new-new Sewmobile - see my last #sewmobile in Instagram

tgm and Kittys


Advanced Beginner
Wisconsin USA
Member since 3/8/10
Posts: 8195





Date: 2/2/13 8:56 AM

What a bunch of crap! He should have told you that policy right away! Grrrr....!!! ..... poor business practice IMO>

Chase bank also stinks! I hope I never ever have to deal with them again once DH pays off his stupid car loan! Due to Privacy crap DH has to sign the stupid payment paper every month or they won't take the money from me! Stupid bank!!! .... a very long story but they even tried to take $$ out of our regular checking account at a different bank we have had for years for some stupid fee without telling us!! I caught it & went to the bank officier.... took a while but I got it straightened out. ................BANKS! Grrr....!!!!

oops typos.....
-- Edited on 2/2/13 8:58 AM --

------
Home of the adorable Baby & Mittee girl >^,,^<

DH ,Eye problems not too good, he goes again in February.

The sewing workers:
Hello Kitty Kate (green), Hello Kitty Valerie, Dottie Kenmore, Bubba Kenmore the traveler,has case does travel.

Be still & know that I Am God +
Dear God...please help us out..Thank you..+



RipStitcher


Advanced
Member since 5/28/12
Posts: 2881



Date: 2/2/13 9:07 AM

I've got a little, pissy Chase account - I opened it a couple of years ago when they offered a $100 bribe for new accounts.

I throw $50 in there every 2 or 3 months - and I only use that account to link up to my Barnes & Noble Nook account for the magazine subscriptions I get automatically into my iPad.

That account is free if there are 6 debit card transactions a month - so the B&N thing satisfies that.

And honestly, I've kept that account just so that, from time to time, I could see if they were worth using for other things. So far, I'm not seeing them as competitive on anything here in Colorado.

One time, I had a friend who was vacationing down in Florida and had a money crisis - and she also banks at Chase. So we thought we could transfer some money from Chase account to Chase account to help her out immediately. Ugh... not so.

I was busy the day this was happening - so I gave her my login info to take care of the transaction herself. No biggie, right?

Well, their money transfer thing takes 2-3 days between accounts!!! They took the $$ out of my account immediately (no surprise there!) but she wouldn't get it in time to help. She didn't see this coming when she did it, so we had some money tied up for a couple of days and instead, to fix her prob at the time, her hotel was nice enough to take a credit card from me for her room to alleviate her probs she was having down there.

As for your deal - I've never seen a bank have a problem taking money for something! Uh.. like... what kind of fraud are they expecting when someone is *paying* something?!?!? So dumb.



------
Video of how the Bionic Gear Bag works is here: www.BionicGearBag.com
Neglected personal blog is here: www.RipStitcher.com
Share pics on Instagram: RipStitcher

Tool junkie at heart!

Bernina 880 Sterling Edition & Bernina 550qe

Next up:
Babylock Sashiko
Babylock serger
& a new-new Sewmobile - see my last #sewmobile in Instagram

Valerie Jo


Advanced Beginner
Missouri USA
Member since 8/2/09
Posts: 715

1 member likes this.




Date: 2/2/13 9:09 AM

Yes, and they (internet, craft fair coordinators, etc.) tell us that we must take credit cards to sell much of anything. That may be true but after reading this, it confirms what I already knew... no way.

And, BTW, I didn't even know there was such a thing (termination fee).

Thanks for the info.

RipStitcher


Advanced
Member since 5/28/12
Posts: 2881



Date: 2/2/13 9:26 AM

Valerie Jo...

If you are out doing those kind of events, you really should take cards. You probably are missing out on sales.. .there are just too many people that don't carry checkbooks or cash around.

Check out squareup.com ... I haven't used that thing in a few years, but there is no minimum monthly activity required. The fees might be a tinch higher, but the "no strings" part of their deal makes it a good thing for people that sporadically need to accept credit cards.



------
Video of how the Bionic Gear Bag works is here: www.BionicGearBag.com
Neglected personal blog is here: www.RipStitcher.com
Share pics on Instagram: RipStitcher

Tool junkie at heart!

Bernina 880 Sterling Edition & Bernina 550qe

Next up:
Babylock Sashiko
Babylock serger
& a new-new Sewmobile - see my last #sewmobile in Instagram

Doris W. in TN


Intermediate
Member since 2/9/04
Posts: 8321





Date: 2/2/13 12:20 PM

I never even knew a CC account termination fee existed. I thought only the cell phone companies did that.

Last year, I happened to call a local bank where I have only a savings account with a decent balance. The employee at the bank mentioned they were going to be calling me soon anyway, to talk about my account. WHAT? Yes, to see how I might want to manage it (?) because they were going to start assessing a $5/mo service charge. ON a savings account that has no activity. Gah. So far, they still haven't charged me anything. The minute they do, I'm closing it.

------
iPad's auto-correct is my enema.

Doris W. in TN


Intermediate
Member since 2/9/04
Posts: 8321



Date: 2/2/13 12:21 PM

Oh, and how about the new surcharge fees that shoppers can get hit with, when paying with a CC? Riiiiight.....

------
iPad's auto-correct is my enema.

Elona


Advanced
Member since 8/24/02
Posts: 8697





Date: 2/2/13 12:34 PM

Speaking as a consumer, I really had no idea about this convoluted bank stuff. Presumably, a larger business has an accountant, manager, or attorney to handle all this cr*p?

It sounds a bit like a sour joke among winemakers in our area:

"Know how to make a small fortune in the wine business? Start with a large fortune."

RipStitcher


Advanced
Member since 5/28/12
Posts: 2881





In reply to Doris W. in TN <<



Date: 2/2/13 1:13 PM

Quote: Doris W. in TN
Oh, and how about the new surcharge fees that shoppers can get hit with, when paying with a CC? Riiiiight.....


The whole thing is such a raw deal on merchants - who basically have been silenced... we don't dare b*tch about the fees to customers... especially when they are checking out with their d*mn airline mileage cards.

There isn't a *law* that has made it so that we can't charge differently for those paying with CC's... but there has been an agreement, that if we break it (and charge differently) the processor can terminate the agreement and we then can't accept cards.

Personally... I think all of this is *very* mafia-like. Just think... to the consumer, because of cards, *every* purchase you make has an extra 3% built into it to be able to absorb the cost of handling money this way. I hate it.

I heard that there was some lawsuit with a chain of service stations that was challenging the not being able to give a discount for cash thing... I hope they won against the CC companies.

I honestly think it's terrible that we're all paying for this - without much of a choice (in reality, anyway).



------
Video of how the Bionic Gear Bag works is here: www.BionicGearBag.com
Neglected personal blog is here: www.RipStitcher.com
Share pics on Instagram: RipStitcher

Tool junkie at heart!

Bernina 880 Sterling Edition & Bernina 550qe

Next up:
Babylock Sashiko
Babylock serger
& a new-new Sewmobile - see my last #sewmobile in Instagram
Printable Version
* Advertising and soliciting is strictly prohibited on PatternReview.com. If you find a post which is not in agreement with our Terms and Conditions, please click on the Report Post button to report it.
Online Class
Understanding Wool Fabrics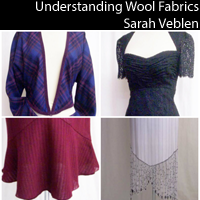 Online Class
Bust Adjustments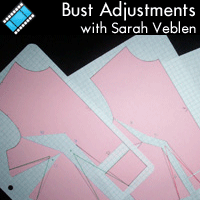 No Pattern Used 0000

by: MayenDesig...
Review
SewBaby More Animal Wrappers Pattern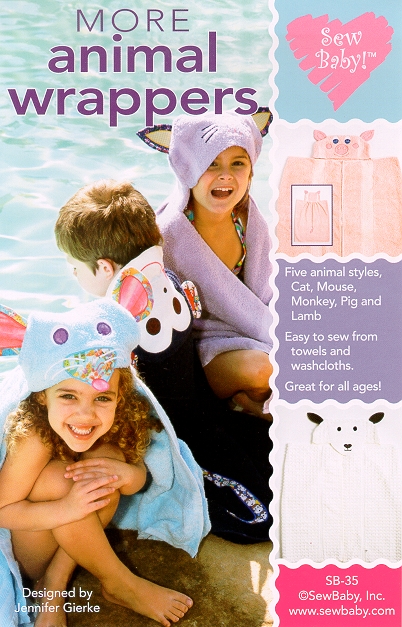 Pattern Details
SewBaby Animal Mittens Pattern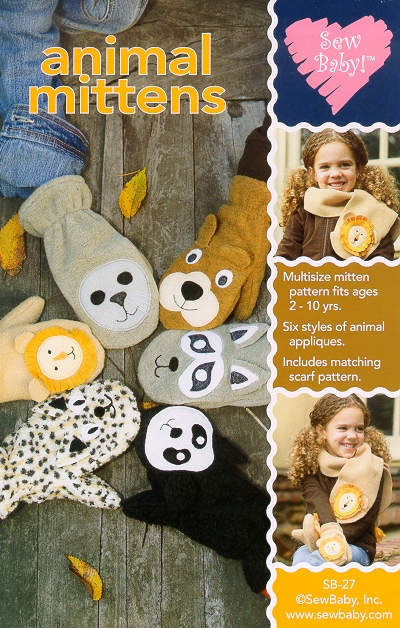 Pattern Details
Butterick 5880

by: IveGotStit...
Review