wendyrb

California USA
Member since 12/30/11
Posts: 4101
Skill: Advanced
Body Type:




Date: 2/3/13 3:45 AM

Last year, I bought a Babylock Evolution serger. I have a very knowledgeable local (15- minute drive from home in San Francisco) dealer who is terrific in every way- a gem. She has Babylock educators in for high quality classes. In addition, there's been Babylock sewing events this past year within a 1 1/2 drive. These are 1 day and also 2 or 3-day classes. There's plenty of videos on the Babylock site and on youtube. It seems to be a real emphasis for this brand.

I'd appreciate hearing from you about your experience with other brands' outreach education?

I'm considering a new machine after many happy decades with Berninas- an 830 and a 930 Record. I've been a dedicated garment sewer and am looking at a Juki F600 (no embroidery). I am curious about embroidery and considering a Pfaff Creative Performance (embroidery option). Very undecided about embroidery and need to feel confident I'd get the education needed to embark on a new direction.

I know I can learn embroidery from my Babylock dealer. She suggests I start with an Ellure Plus. It is the Elizabeth sewing machine with a very basic embroidery function to see if I like it. Within a year I could trade up and most likely to the Ellageo Plus.

My initial interest is in lettering- writing quotations, poems on garments. I'd also like to take simple forms- circles, spirals, undulating waves and sprinkle them around or connect them. I don't think that elaborate designs that are like full-blown tattoos are my thing. Hard to know for certain.

So, how do you like the educational support for your machine? Thanks.

------
Always keep your words soft and sweet, just in case you have to eat them. Andy Rooney

Pfonzie- my honey Pfaff Creative Performance and Pfaff Passport, Bernina 930 and 830, Evolution and Enlighten sergers

Sew Nanny


Mississippi USA
Member since 8/13/06
Posts: 4362
Skill: Advanced
Body Type:




Date: 2/3/13 9:03 AM

Bernina has an outstanding website and is always posting projects and hosting online webinars which are very informative and educational. When I bought my Bernina 830LE, I attended their VIP Retreat in Chicago. It was a 3-day event with classes taught by Bernina educators and was amazing! My Bernina/Brother dealer offers a monthly sewing club with other specific classes covering everything from beginning sewing to advanced quilting and embroidery.

I just bought a Babylock Enlighten and BLCS, but the nearest Babylock dealer that offers classes is a 2 1/2 hour drive one way. So, Bernina is the only dealer nearby for me and I still have to drive 45 minutes.

-- Edited on

2/3/13 9:04 AM

--

------
~ Patricia ~
Bernina 830LE & Artista 630E
Bernina 1150MDA & L220
"It is better to light a candle than curse the darkness." Eleanor Roosevelt

JanyceR


Colorado USA
Member since 2/3/07
Posts: 2003
Skill: Advanced



In reply to wendyrb

Date: 2/3/13 9:28 AM

HI Wendy, my experience has been mostly with Bernina educators and they are awesome! The rest of my experience is basically with third party educators brought in to the Babylock and Janome dealers; there seems to a large number of those that are highly proficient and very good with those products

Bernina has many of their webinars on their site - available to anyone - as well as the plethora of educational resources SewNanny refers to. As she said, the amount of Bernina education available is extensive.

------
Bernina 880, Bernina 630, Bernina 820, Bernina 1150MDA, BLCS-2



wendyrb

California USA
Member since 12/30/11
Posts: 4101
Skill: Advanced
Body Type:




Date: 2/3/13 2:38 PM

Sew Nanny and JanceR-thanks for the positives on Bernina!

------
Always keep your words soft and sweet, just in case you have to eat them. Andy Rooney

Pfonzie- my honey Pfaff Creative Performance and Pfaff Passport, Bernina 930 and 830, Evolution and Enlighten sergers

SouthernStitch


USA
Member since 8/24/02
Posts: 11907
Skill: Intermediate
Body Type:


1 member likes this.




Date: 2/3/13 3:04 PM

I'll third the Bernina education. It's truly unsurpassed by any other manufacturer, IMO. Not that individual dealers don't offer stellar classes regardless of brand. But looking at just the manufacturers, I think Bernna is tops.

I hear about really large, high volume dealers having seminars with the manufacturers, but many of us don't have that. Most all Bernina dealers have the mastery classes for all machines and software. Then all the stuff online is amazing. I love Through the Needle and the Webinars. Most of it is designed to sell stuff, but what manufacturer isn't going to do that?

I have said time and time again, education is one reason Bernina prices are high.

------
Bernina 780, and 530
Viking Opal 690Q
Babylock Evolution
Singer 403a

When life gives you green velvet curtains, make a green velvet dress.

wendyrb

California USA
Member since 12/30/11
Posts: 4101
Skill: Advanced
Body Type:




In reply to SouthernStitch

Date: 2/3/13 4:46 PM

Thanks for your Bernina perspective and nice that it's so consistent. If the education is a hidden component of pricing, what is included with the machine usually? Are the Mastery Classes additional? Are workbooks or DVDs extra? Not arguing pro or con, just ignorant.

I'm wondering about the real cost of embroidery with software, classes and the usual- thread, stabilizer and hoops. Folks with these machines love their stuff. See PR Thread of same name!

------
Always keep your words soft and sweet, just in case you have to eat them. Andy Rooney

Pfonzie- my honey Pfaff Creative Performance and Pfaff Passport, Bernina 930 and 830, Evolution and Enlighten sergers

RipStitcher


Member since 5/28/12
Posts: 3211
Skill: Advanced



Date: 2/3/13 4:58 PM

The cost of machine embroidery as a hobby?

Cost-wise, it can be about equal with a moderate to heavy Cocaine habit.

It's easy to drop $200-300 on a trip to the dealer while you're building your stash.

------
Video of how the Bionic Gear Bag works is here: www.BionicGearBag.com
Share pics with me on Instagram: RipStitcher
More pics are in my facebook group: Sew Much Nicer Community
Bernina 720!!! The Unicorn of Bernina USA
Bernina 880 Sterling Edition, Bernina 570qe
Babylock Ovation Serger & Babylock Sashiko
Pfaff Passport

Granddaughter: Bernina 560


SouthernStitch


USA
Member since 8/24/02
Posts: 11907
Skill: Intermediate
Body Type:




In reply to wendyrb

1 member likes this.



Date: 2/3/13 5:06 PM

Mastery classes are free when you take them from the dealer you purchased the machine or software from. My dealer charged $10 per class for the hand outs and DVD you got after each class.

Mine does offer the All About ME classes (machine embroidery). It's free, but you can pay $10 for the CD if you want. There is also Software Sampler, and that is the same I think. I haven't been able to attend these in a while. I think they are once a month. One may be weekly, I'm not sure.

And yes, embroidery supplies are EXPENSIVE! The cost of hoops are rather high.

I have a 730, which was discontinued last year. It does embroidery up to 6x10, or mega hoop, which is 6x15. This is enough for me. I just refuse to get into really large embroidery. Too much money and frustration for me. I have the DP V6 software by Bernina, and it's so excellent. I use it a lot now. I paid $100 to get the workbook from Creative Machines and it was well worth it, and highly recommended everywhere. There are independant online classes for a fee, free tutorials all over the net and You Tube and Berninas website is chock full of free tutorials. Great yahoo groups which are very active.

Berninas typically don't come with a whole bunch of feet, till you get to the 8 series. They are expensive buggers too. But, they do the job right, and there are also books out called Feetures which tell you exactly how to use the feet, and what other uses the foot may have besides its designated function.

Hope this helps you. Now, if you are looking at Babylock, those are excellent machines too. I don't care as much for the BL, Brother feet, but the machines are awesome.

------
Bernina 780, and 530
Viking Opal 690Q
Babylock Evolution
Singer 403a

When life gives you green velvet curtains, make a green velvet dress.

Sew Nanny


Mississippi USA
Member since 8/13/06
Posts: 4362
Skill: Advanced
Body Type:




Date: 2/3/13 5:36 PM

My Bernina dealer has been offering the Software Sampler CD for sale and just this month will start offering a monthly class using the lesson covered in the CD. They are charging $15 for each class/CD. The Mastery Classes are free for customers who bought their machines at that particular store. I bought my first Bernina three years ago and have noticed that the Mastery Class Workbooks have become noticeably thinner for the machines I've bought in the last couple of years. But, it is still worth the time and effort to take the Mastery Classes, especially if this is your first Bernina machine purchase.

Machine embroidery is an expensive hobby. Thread, stabilizers, not to mention purchased designs, software, additional hoops -- are all very expensive. This being said, I bought my first embroidery machine twelve years ago and am still going strong and enjoying all aspects of my machine embroidery hobby. For me, it was a natural progression from sewing garments, then to quilting and home dec. with machine embroidery designs incorporated into each of these areas.

------
~ Patricia ~
Bernina 830LE & Artista 630E
Bernina 1150MDA & L220
"It is better to light a candle than curse the darkness." Eleanor Roosevelt

wendyrb

California USA
Member since 12/30/11
Posts: 4101
Skill: Advanced
Body Type:




In reply to RipStitcher

Date: 2/3/13 6:30 PM

I have a stash rash already!

See also my fabric fast and my confusion over just how many patterns I have. Of a particular style. Maybe I should just stop posting, keep my head down and sew? Anyway, thanks for stating the plain unvarnished truth.

------
Always keep your words soft and sweet, just in case you have to eat them. Andy Rooney

Pfonzie- my honey Pfaff Creative Performance and Pfaff Passport, Bernina 930 and 830, Evolution and Enlighten sergers
Printable Version
* Advertising and soliciting is strictly prohibited on PatternReview.com. If you find a post which is not in agreement with our Terms and Conditions, please click on the Report Post button to report it.
Online Class
Pattern Work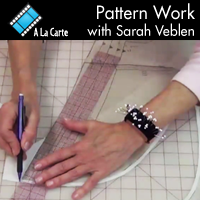 Online Class
Beyond the BoatNeck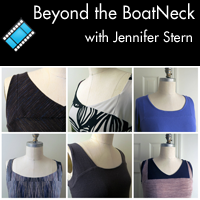 Kwik Sew 3199

by: yummymummy...
Review
Sewing Workshop Hudson Top & Pants Pattern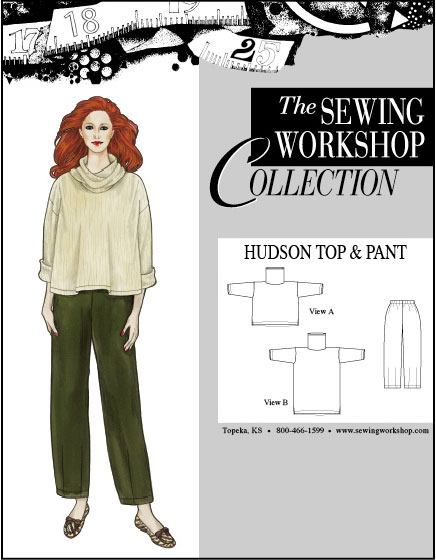 Pattern Details
TAILORED JACKET - A CD Book by Kenneth King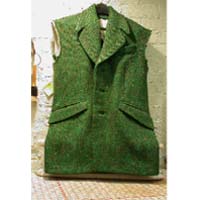 Pattern Details
HotPatterns 1121

by: michellep7...
Review