wendyrb

California USA
Member since 12/30/11
Posts: 3638
Skill: Advanced
Body Type:




Date: 2/3/13 3:58 PM

I'm not sure how much I'll embroider. My main thing is garments, recently bags, maybe home dec a tad and quilting unlikely. Short question- if I go with a separate sewing machine, what price range am I in for my 1st embroidery only-machine? See below for more what I imagine about embroidery.

Get a beverage- this won't be quick!

I like to draw and paint, so embroidery could be a relative to that? My 1st idea is to use lettering to write favorite quotations or poems say on knits I would sew up. Not using purchased garments. Seems like fun to put together little parts- spirals, curves, undulating waves, circles, dots, etc. to make something of my own. I've browsed and not yet attracted to fully embellished pre-made designs.

At the same time am considering a modern sewing machine while keeping my oldies. I have a Bernina 830 from 1974 and more recently my mom's 930 Record from 1984. Love both- flawless, never a problem and low maintenance. Perfection in what they do. I don't have presser foot pressure adjustment and ability to get needle down. Have worked with dealer on this and my model can't. One buttonhole period.

Have yet to road test models, but want to think through options best I can. My thoughts so far, with rough prices-

1. Most expensive- No question, I want to check out the Pfaff Creative Performance, but $5,000 + for the combo is a big leap. Am cautious of anything with that dollar figure and rarely lay out that kind of money. I believe I could afford it, if after due diligence it's right. The dealer, high marks from trusted PR folk, is 1 1/2 hours drive. I could buy the sewing side only, about $3,000 + ? And add the embroidery module later, maybe another $2,000 for the total above. It seems a great sewing machine (PR reviews and threads) and with that alone I'd have plenty of room to grow and learn. That's my plan for the coming years. I have a solid and trained foundation. Can add embroidery later. Seems pricey for just sewing alone.

2. Least expensive- Juki F600- such great PR reviews and threads. Another highly recommended dealer is a 45-minute drive. Would need the stand-alone embroidery. Space is not abundant. Have an Evolution combo for that reason. Lower level of house under renovation. Was sharing a an L-shaped room with DH who is now ok to swap sides- I get the big part and he'll downsize. So unsure of space, need a cutting table and probably a Gidget II folding table for new machine/s. Does a Gidget work for embroidery?

***** This is what got me thinking separate embroidery machine. Maybe sharing functions does not yield the best of both worlds? Also many say they want to sew while the embroidery does its thing. Guessing I'll be sitting there watching mesmerized and not sewing!

3. Middle price- local, 15-minute drive, beloved Babylock dealer. They are a few blocks from where my elderly parents live. Got my Evolution plus extras last year for $2,100. Do their own repairs, plentiful classes, have known them 2 decades +. Honest. They suggest combo machines. They are surprised new models, including stand alones, are so expensive and steered me away! They suggest an Ellure Plus about $1,600. This is the Elizabeth sewing with rudimentary embroidery, black and white screen with USB Type A. Within a year I can upgrade. Probably to the Ellageo Plus at $4,000. Not thinking Ellisimo, but wonder about the PCP for $1,000 more being the better machine.

For anyone with the stamina to read this loooong post, thanks for your patience and pointers. What were you drinking?

------
Always keep your words soft and sweet, just in case you have to eat them. Andy Rooney

Pfonzie- my honey Pfaff Creative Performance and Pfaff Passport, Bernina 930 and 830, Evolution and Enlighten sergers

PattiAnnJ


Ohio USA
Member since 12/3/06
Posts: 8037
Skill: Advanced



Date: 2/3/13 4:19 PM

You have two sewing machines that have a higher resale value than any other brand. See if a Bernina dealer will give you the Blue Book value and trade them. Or, keep one of them as back-up.

I would go with either Babylock or Brother, ideally, with USB connectivity and an embroidery stitch out area of at least 5 x 7.

Embroidery machines will have some built-in designs and fonts.

If you want to create your own designs, then you will need to learn machine embroidery digitizing.

There are brands of software that offer trials before investing. The brand does not have to be the same as that of the EM. But they do have to be compatible with your computer's operating system.

And yes, you do need to sit with the EM as it stitches. As soon as you walk away something will go awry. If this should happen while you are in attendance, you can quickly press the stop button and perhaps save a repair bill.

No beverage required. Your dilemma is not that unusual.





-- Edited on 2/3/13 4:38 PM --

------
"Improvise, adapt and overcome." - Clint Eastwood/Heartbreak Ridge

"Isnít it a shame in todayís world you canít tell the truth. If you tell the truth youíre abrasive. If you lie youíre charming." - Bob Huggins/College Basketball Coach

skae


Member since 4/23/07
Posts: 3570
Skill: Advanced





Date: 2/3/13 4:51 PM

just recieved a news letter from my pfaff dealer. If you like the performace ask about the free 5d embroidery. I know one of the machines they are offering free embroidery software.
I would say the pfaff hands down.

------
Ecclesiastes 11:7,8 Nothing on earth is more beautiful than the morning sun. Even if you live to a ripe old age, you should try to enjoy each day, because darkness will come and will last a long time. (CEV)


wendyrb

California USA
Member since 12/30/11
Posts: 3638
Skill: Advanced
Body Type:






Date: 2/3/13 5:05 PM

[QUOTE].
You have two sewing machines that have a higher resale value than any other brand. See if a Bernina dealer will give you the Blue Book value and trade them. Or, keep one of them as back-up.

*** Sell one of my babies? Is this a biblical test of my character?

I would go with either Babylock or Brother, ideally, with USB connectivity and an embroidery stitch out area of at least 5 x 7.

*** Agree less than this is not enough.

Embroidery machines will have some built-in designs and fonts.

If you want to create your own designs, then you will need to learn machine embroidery digitizing.

*** Want to sew and not get consumed with digitizing. Upon refection, nix to that.

There are brands of software that offer trials before investing. The brand does not have to be the same as that of the EM. But they do have to be compatible with your computer's operating system.

*** Am an Apple user. Looks like embroidery programs are staring to make products for this market?

And yes, you do need to sit with the EM as it stitches. As soon as you walk away something will go awry. If this should happen while you are in attendance, you can quickly press the stop button and perhaps save a repair bill.

*** Thanks for the alert. Never thought of that.

No beverage required. Your dilemma is not that unusual.
[QUOTE]

OK, maybe a tonic no gin . . . Just yet. Thanks for your help.

------
Always keep your words soft and sweet, just in case you have to eat them. Andy Rooney

Pfonzie- my honey Pfaff Creative Performance and Pfaff Passport, Bernina 930 and 830, Evolution and Enlighten sergers

wendyrb

California USA
Member since 12/30/11
Posts: 3638
Skill: Advanced
Body Type:






Date: 2/3/13 5:06 PM

Will check that out. Thanks for sharing.

------
Always keep your words soft and sweet, just in case you have to eat them. Andy Rooney

Pfonzie- my honey Pfaff Creative Performance and Pfaff Passport, Bernina 930 and 830, Evolution and Enlighten sergers

BLMLB

Oklahoma USA
Member since 1/20/09
Posts: 82
Skill: Beginner



Date: 2/3/13 5:46 PM

Iím also in the same dilemma. I have a Bernina Nova 900 I love but I really want an embroidery machine and all the stitches of the new s/m. Iíve been thinking about a Juki F600 and a Brother 770, then I read the reviews and change my mind b/c I like the side sewing which the Juki doesnít have. Then I Ďm thinking about a Brother 2800 or the 5000. My question is does the brother 2800- 5000/baby lock sew through thick fabric? I read review in which it bulks at seams. Are the Pfaff stitches prettier than Brother? Juki?

------
Bernina Nova 900 my son-in-law namedt"Money Spent"
Magenta, Pfaff Creative Performance

TammyAnn


New York USA
Member since 10/11/12
Posts: 121
Skill: Intermediate



Date: 2/3/13 5:57 PM

Your dilemma sounds exactly like what I went through just about a year ago. I chose to go with the Babylock Ellageo Plus and have absolutely no regret. I too wanted the Pfaff but the dealer is over an hour away and that is just too far for me if and/or when something goes wrong.
I don't have a back up machine and do all my sewing on the EP+ with excellent results. The only Back up machine I feel I would want is one that would be considered heavy duty or industrial.
Sounds like you would want some good editing and digitizing software which to me is were the money can be spent quickly!
Have you checked with the dealers of the machines you're looking at and asked them if they can get a "show model" for you? I was able to get mine with full warranty for $2800 total.

wendyrb

California USA
Member since 12/30/11
Posts: 3638
Skill: Advanced
Body Type:






Date: 2/3/13 6:23 PM

It really does sound like we hvae very similar stories. Thanks for your reply on feeling the Ellageo Plus was right for you. My backup machine would be what I've been happily using since 1974- Bernina mechanicals. Your price $2,800 is a good deal and $1000 less than my dealer has quoted; she's been very sharp on her pricing. Hmmmm.

I'm starting to realize that digitizing is a whole different neck of the woods and I well could get lost there. I don't want to lose sight of my true destination- sewing. I'm pretty sanguine in nature and a bit of a magpie. Oh boy, shiny new things! Now what was doing just a moment ago? Editing software, that sounds more doable. And maybe I'd stick with lettering projects. I've done a fair bit of caligraphy in my past and teach creative writing. That avenue of using words could supply endless fun.

------
Always keep your words soft and sweet, just in case you have to eat them. Andy Rooney

Pfonzie- my honey Pfaff Creative Performance and Pfaff Passport, Bernina 930 and 830, Evolution and Enlighten sergers

TammyAnn


New York USA
Member since 10/11/12
Posts: 121
Skill: Intermediate





Date: 2/3/13 6:36 PM

My price was great but remember my machine is a show model. From what my dealer told me it was never really used (it only had a few stitches on it when I got it) but it was a display machine so that the dealers could see them before they purchased them for their stores.

I'm sure other brands and dealers can or could try and get their hands on one of these salesmen samples so to speak, it really makes buying an embroidery machine a bit more affordable.

wendyrb

California USA
Member since 12/30/11
Posts: 3638
Skill: Advanced
Body Type:






Date: 2/3/13 6:43 PM

Thanks for more explanation. I didn't really get the full implication of what you were saying. I can try this tack. Smart.

------
Always keep your words soft and sweet, just in case you have to eat them. Andy Rooney

Pfonzie- my honey Pfaff Creative Performance and Pfaff Passport, Bernina 930 and 830, Evolution and Enlighten sergers
Printable Version
* Advertising and soliciting is strictly prohibited on PatternReview.com. If you find a post which is not in agreement with our Terms and Conditions, please click on the Report Post button to report it.
Online Class
Fun with Fitting - BODICE w Darts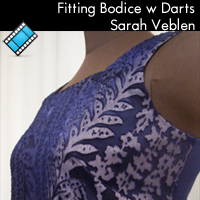 Online Class
Restyling with Exposed Zippers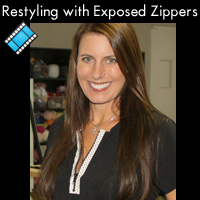 Other Built By Wendy Dresses

by: fattyboomb...
Review
SewBaby Mitten Wraps and One Piece Hat Pattern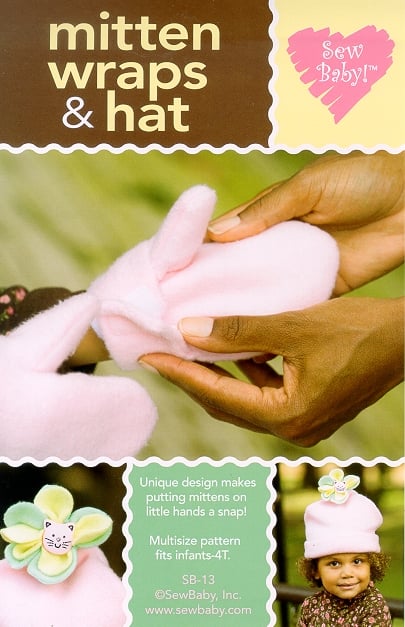 Pattern Details
Sewing Workshop Chicago Jacket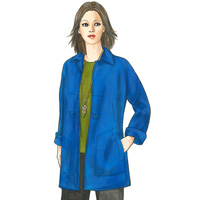 Pattern Details
StyleArc Dee Knit Top

by: clothingen...
Review