knit techie

Member since 8/7/09
Posts: 121
Skill: Advanced



Date: 2/3/13 7:37 PM

For the second time in three years, I'm looking for a new sewing machine. Three years ago I sold my Pfaff 1475 (big mistake) and ended up buying a Bernina 435 Anniversary Edition, with embroidery. It has taken me quite a while to like this machine, but I have never seriously bonded with it and haven't ever even attached the embroidery unit. One thing I like about sewing is manipulating the fabric with my hands, and the idea of setting up an embroidery project and just changing threads colors doesn't sound like relaxing fun. I actually like to embroider by hand!

While looking at machines three years ago, I did sit down and try a BabyLock Espire, and I LOVED the pivot feature. I felt like I was dancing with the machine and my fabric. I don't remember all the reasons I didn't buy that machine, but the last three years have allowed me to clarify what I really want to have. I want that joy of dancing with the machine. I also want outstanding feed, preferably dual feed, for easy piecing and precise sewing, and just all-around loved the IDT on my old Pfaff. And must have automatic thread cutting, good lighting, and other features that pretty much go without saying on high-end machines.

So far, I've taken a brief look at the new Bernina 750. The pivot feature was clumsy, loud and slow--like dancing with a partner who doesn't have a sense of rhythm. There were things I liked about the machine, including the dealer, the fact that I could use my BSR and feet I have, and the looks of the machine. Yesterday I spent quite a bit of time with a Pfaff Creative Performance (which I know to call the PCP around here.) It was a good dancer! For this test, I took all the material to construct a hot pad, with one pieced side, one appliquéd side, and insulated batting (didn't finish the binding part) as I thought this would model how I generally use my machine. I used a buttonhole stitch for a round and a square appliqué, and the machine was a joy to work with. The rhythm of the foot going up and down for pivoting was perfect. The thread cutting was perfect. Using a crazy-quilt-type stitch to quilt around some of the blocks was perfect. I found the screen menus confusing, but am sure I would learn to navigate them quickly. The biggest problem was with the feed while piecing. I was using the clear ¼" foot with guide. The feed dogs would grab the left side of the small pieces but not the right at the beginning of the seam and pull the fabric to the left. I've read the threads here about 9mm vs. narrower feed dogs, and wonder if this would always be a problem with this 9mm machine. The shop owner was home with flu, and the person helping me wasn't familiar enough with this machine to really help. Another one of my tests failed completely: trying to stitch in the ditch using the foot with a blade in the middle with the IDT engaged. The machine didn't feed at all and created a big mess.

I do plan to try more pot holder projects with the Bernina 750 and the BabyLock Symphony. But maybe I need to be looking for a straight stitch machine (Juki) or a box-feed 7- piece feed dog machine (Juki Exceed 400 or 600) for piecing? And the PCP or BabyLock for dancing? Or is there a single machine that can dance and walk a perfectly straight line?

A few more things about my situation: I do some home décor sewing, quilting of smallish projects (not full bed size), some garments, bags, dog costumes. The only dealer in my small town sells Janome and Elna. All other dealers are at least 40 miles away. Seletng a machine based on the dealer probably isn't practical for me.

I've been reading reviews and discussions on PR for quite a while and find all of you to be so helpful and generous with your time. I feel like I know some of you. So, friends, is there a machine or machines for me?

------
All things are difficult until they are easy.
--Fortune Cookie

karen149


California USA
Member since 3/4/05
Posts: 4183
Skill: Intermediate



Date: 2/3/13 8:00 PM

For the amount that you are thinking of spending, you can get a Juki F400/600

and

a Juki TL2010Q for all your piecing, quilting and FMQ...for less than half the price of a 750. The Juki comes with a bunch of feet, extras won't break the bank and you can use Brother/BabyLock feet, Janome bobbins. It's quite universal.

I had the Brother version of the Espire a few years ago. It was a very nice machine but I got tired of always tapping on a screen to do everything, including adjusting the length and width and a having to sit there and watch it catch up. No stitches to view under the lid, either. I had to refer to the manual or move through menus. There are some neat accessories, like the bobbin work kit and circular stitching attachment.

I just recently let go of a Bernina that I did not totally fall in love with and am considering the Juki duo. Or something basic like a BabyLock Tempo or Elizabeth and using one of my vintage machines for straight-stitch duty.

It's so easy to go into one of these shops and get caught up in the fancy-schmanzy $$$ machines, buy one and end up never really using all features. When I tried the 750, the tech had to come over several time to make adjustments. Some of these machines are getting so complicated they will need that attention...so possibly more time in a shop for minor fixes. But of course many will speak up and say they've not experienced that so good for them!

It's good that you've made a list of must-haves. Now that I've experienced having a machine with a knee lift, it's on my list. I liked that I could see the actual size of a stitch as I made changes on my Pfaff 7570, along with the IDT. It's hard to find

everything

I would want on one machine but I'll get as close as I can and stay within the limits I've set. Now that I've owned the Bernina I'm having a hard time justifying spending so much money on a machine that doesn't have all the features(hellooo 710...no low bobbin light for $3500+?

). There are too many other machines out there that do just as well for less.

-- Edited on

2/3/13 8:31 PM

--

bes

New Mexico USA
Member since 5/9/03
Posts: 131
Skill: Intermediate

1 member likes this.




Date: 2/3/13 8:29 PM

There are all sorts of thoughts about the piecing or 1/4 inch seam and a 9mm machine. I have a Pfaff 7570, recently purchased a Creative Performance, and use to own a Bernina 200E. All were 9mm machines. I bought the 1/4 inch foot for the 7570 and the 200E, and did not use them for the reason you described. I use the regular foot to piece with the edge of the fabric at the edge of the foot. Then I move the needle over to the right. 4 "ticks" on the 7570, position 2.2 on the CP, and I think it was 4 "ticks" on the 200E. I just tried each and measured til I found the one that was 1/4 inch. Some folks may not like the idea of the needle not being in the center, but it has never bothered me nor did I feel it created a stitching problem. This way you are keeping the fabric fully on the feed dogs.

Just a thought, may not be something you would like.

SouthernStitch


USA
Member since 8/24/02
Posts: 12042
Skill: Intermediate
Body Type:




Date: 2/3/13 8:36 PM

The PCP does have box feed.

Another lady here was having difficulty with tiny piecing, and said she wound up with the new Brother Dreamweaver as it has the 7 mm and the 7 piece feed dogs, which includes those two little grabber feet on the front. She said it made a difference for the kind of piecing she does.

I really liked it when I tested it, but I don't like the feet as much as others. However, it was smooth and quiet.

------
Bernina 780, and 530
Babylock Evolution
Singer 403a

When life gives you green velvet curtains, make a green velvet dress.

LynnRowe


Member since 3/9/09
Posts: 11276
Skill: Advanced



In reply to bes

3 members like this.



Date: 2/3/13 8:38 PM

That's what I had planned to do with my PCP, just move the needle when doing 1/4" seams on my knit garments. But turned out it isn't necessary on my machine, as there is no pulling to the left.

I always used the 1/4" foot on my 7570, without any problems, and didn't even know, for over a decade, that it was a 9mm machine.

------
I heart Woo (HimmyCat). Until we meet again, my beautiful little boy. I love you.

clotheshorse


British Columbia Canada
Member since 3/24/10
Posts: 839
Skill: Intermediate

1 member likes this.




Date: 2/3/13 8:50 PM

I'm kind of baffled by the fact that a couple of people have said that they can't piece with the quarter inch foot with small pieces of fabric. I have had no issues with this, even if the fabric is only one feed dog. I use the ss plate and the quarter inch foot. I've also sid with the guide foot and idt numerous times with both my 7570 and PCP and have always had perfect results. I'm not sure why a few are having problems, I find the feed is so good on the PCP.

LynnRowe


Member since 3/9/09
Posts: 11276
Skill: Advanced



In reply to clotheshorse

2 members like this.



Date: 2/3/13 9:10 PM

SS plate, ss foot and IDT engaged? Why, that's cheating!

Here's a 1/8" seam done on rayon/lycra knit...and this was with the regular wide needleplate, regular wide foot, and without the IDT...

Incredible feed on this machine.

------
I heart Woo (HimmyCat). Until we meet again, my beautiful little boy. I love you.

clotheshorse


British Columbia Canada
Member since 3/24/10
Posts: 839
Skill: Intermediate



In reply to LynnRowe

1 member likes this.



Date: 2/3/13 9:25 PM

Not just any machine can do that! I love my PCP

LynnRowe


Member since 3/9/09
Posts: 11276
Skill: Advanced



In reply to clotheshorse

3 members like this.



Date: 2/3/13 9:36 PM

My 6.5mm Pfaff 2023 can also do it, but only with the ss needleplate, ss foot, and IDT engaged. One time after cleaning the machine, I forgot to re-engage the IDT and was in tears when I could not get the usual perfect straight 1/4" seam. Finally realized the IDT was off. Problem solved.

But my PCP can do it even without the IDT, and most the time I don't even switch over to the ss needleplate. There isn't any need to. I just hate thinking I wasted $ purchasing the plate, so I do use it now and then.

------
I heart Woo (HimmyCat). Until we meet again, my beautiful little boy. I love you.

a7yrstitch


Texas USA
Member since 4/1/08
Posts: 7516
Skill: Intermediate



In reply to knit techie

3 members like this.



Date: 2/3/13 9:39 PM

...is there a machine for you?

One with built in dual feed. I have one that is thirty years old and one that is three years old. Folks can show me all the fancy stitches, cup holders and sound systems they want, but if it doesn't have built in dual feed I am not interested.

It is not just the machine's performance on and relationship with the fabric. Anyone who has clocked years of sewing will notice a difference in how much easier it is on the hands and wrists.

Request an appointment in advance for a long sewing session on a dual feed machine after the initial demo.

My projects range from beautifully sheer silk chiffons to mid weight upholstery and equipment for camping and boating. The built in dual feed is always my third hand. Or,

, maybe that is what the built in dual feed thinks about me.

Oh, piecing. I've done the occasional piecing project. No problems. And precise French seams on sheer fabrics. No stabilizers, no special needle plates. I've been told that the feed system on the new PCP is the same as my old Pfaff. I would not purchase my newer machine until I was satisfied that it would perform as well as my old Pfaff.

-- Edited on

2/3/13 9:46 PM

--

------
I have no idea what Apple thought I was saying so be a Peach and credit anything bizarre to auto correct.
Printable Version
* Advertising and soliciting is strictly prohibited on PatternReview.com. If you find a post which is not in agreement with our Terms and Conditions, please click on the Report Post button to report it.
Online Class
Put it on the Bias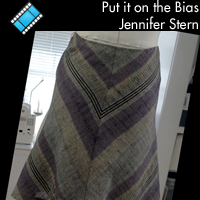 Online Class
Fun with Fitting - PANTS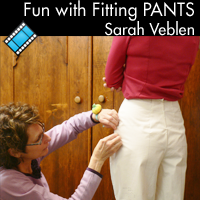 New Look 6895

by: Deepika
Review
Simplicity 3503

by: SewWil
Review
Pamela's Patterns The Versatile Twin Set Pattern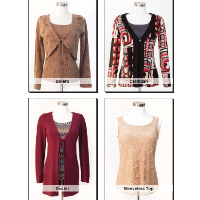 Pattern Details
SewBaby Bath Puppet Pals Pattern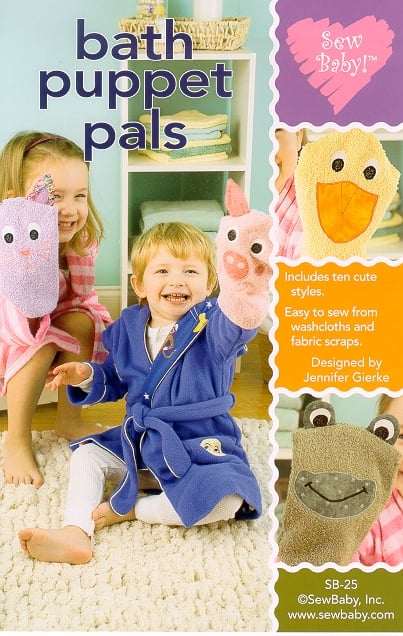 Pattern Details