Barbie.dragon

Member since 2/12/13
Posts: 10



Date: 2/12/13 5:12 PM

Hi everyone,
I tried doing research on what sewing machine to buy and I find it WAY too confusing. My experiences:

1. First sewing class about 4 years ago. Maybe 3? I don't remember! Introduced to the Viking Emerald 183! It was a nice sewing machine I think. The only thing I really hated was when you pressed a button to stitch backwards it would go forward a few stitches and then go backwards. It caused me to go over the fabric like 10 times.

2. Then I took a sewing class at my college (community college) called basic apparel construction about a year ago. I worked with really scary sewing machines. The Viking Emerald 183 sews quite slowly compared to these. I worked with industrial sewing machines: Straight, cover, blind hem, overlock (5 thread) and a button hole making machine. Wow they sew super fast and I was terrified for the first 3 weeks. Now it's not too bad. Did I mention they sew really fast? My instructor said domestic sewing machines don't come close to the speed of industrial machines.

Now the even more confusing part. I see that a lot of sewing machines do multiple stitches. The industrial ones specialized in one stitch. And the "modern" machines do anywhere from 10-300 different stitches. How do I know what stitches do I need? Can normal sewing machines do cover stitches and stuff?

A few features I know I want in a sewing machine:
1. Presser foot lever. I really really like presser foot levers. Do sewing machines come with these anymore?
2. Sew backwards when I tell it to. I don't like it when the machine sews a few stitches ahead THEN goes to do a back stitch. It's incredibly annoying for me.

I would like to make some clothes, heavy curtains (window leaks cold air sometimes...), maybe purses? Just home decoration stuff like duvet covers, cushion covers stuff like that.

And finally there are prices for the machines. I CANNOT find ANY PRICES on any machines. I mean there are the ones on amazon but I was thinking about going to a dealer. But I have to know what you should pay for? Do I have to bargain with the dealers? I looked at different reviews on the website. Augh I'm just thoroughly confused....

Marie367

Intermediate
Ohio USA
Member since 5/28/11
Posts: 2887





In reply to Barbie.dragon <<



Date: 2/12/13 9:23 PM

Hi Barbie.dragon. There are lots of choices. You will not find any prices except some of the brands that are sold online. Home machines do not sew as fast as industrials-I am kind of surprised that you had them in a school setting. Many machines do far more than 300 stitches. Some will also do embroidery. You will have to bargain with dealers or buy something online. Dealers will usually give you free classes to help you learn your machine. Many of the computerized machines do take an extra stitch and most do have a presser foot lever. There is a whole section here devoted to sewing machines and you will find lots of help and answers to your questions. Everyone prefers a certain brand. I prefer Janomes. I have a Kenmore/Janome that Sears is no longer selling. It is a mechanical and very solid. I also have a Janome 6600 which I like very much. I picked the Janome 6600 after looking for several months and going to many of the dealers in my area. If you have dealers in your area, I would suggest going to as many as possible. Get prices and see machines. You will find something that you like but it may take looking at several brands and trying out several machines. You may be spoiled by the industrials you used at school. HTH

marymary86

Intermediate
Georgia USA
Member since 7/20/08
Posts: 3419



Date: 2/12/13 9:32 PM

I can answer one of your questions. You need to buy a separate machine for the coverstitch. Some sergers will also do a coverstitch but regular sewing machines don't.

I think you need to think about how much you are willing to spend. Do you want embroidery capabilities? What about decorative stitches?

Some of the home machines cost more than a car! As you look around on line, you can always come here and ask how much they cost. Someone will probably be willing to tell you what they paid for theirs.

If you're willing to pay a good bit to get what you want, you may want to shop dealers as well as machines. You want to find a great dealer who will give you great customer service and who has classes, etc.

You can also try out machines at fabric stores like JoAnns and then come back and look up reviews plus ask questions.



------
Mary




PattyGee

Intermediate
Member since 11/12/03
Posts: 784





In reply to Barbie.dragon <<



Date: 2/13/13 0:48 AM

Barbie.Dragon: When you click on the button "Message Boards" the different categories of forums are listed. There is a section on sewing machines, browse the threads. There is a category sergers, coverhems, blindhemmers - that has a lot of discussion on different machines and pros and cons of one machine versus separate coverhem and serger machines. The discussions are great. There is a Bernina and Purple Haze (Pfaff) thread that you might like to read. Lots of information on those brands, babylock and viking I think too. I think RipStitcher has a discussion on buying sewing machines in the section "Sewing Machines". You will get lots of information. HTH.

------
Patty
Bernina 530, Bernina 200e with upgrade 730, BL Enlighten Serger, BL Coverstitch and Juki TL-2010Q.

SandiMacD


Intermediate
USA
Member since 2/8/09
Posts: 2564



Date: 2/13/13 3:38 AM

Hi barbiedragon, welcome to PR. One thing great about this site is that we can share prices about machines. Your free membership gives you access to sewing machine reviews for the past few months. If you join you can see reviews going back years- they are all archived. That alone was worth the cost of my FofPR membership!
The reviews usually include what the machine sold for and if not, you can PM (send a Personal Message) to the owner.

Now for your questions. Do you want more than a good basic entry machine at this time? Do you have a budget? Do you have dealers in your area?
The projects you describe only require whats known as good, basic Utility Stitches. Entry level machines all have these. They also have manual presser foot lifters.

That sewing sewing forward/backward thing is unique to some computerized machines. There are a variety of reverse features and settings on computerized machines. Mechanical sewing machines are not capable of doing that.

Computerized machines have Utility Stitches, Decorative Stitches and Character Stitches (letters and numbers). Some include Embroidery Stitches. These types of machines have automated functions. By pressing a button you can move the presser foot up/down, cut thread, thread needle, sew faster/slower, widen stitch width, set needle up/down, reverse in place or reverse a set number of stitches backward, start/stop sewing, and more.


------
sewing brings joy and meaning to my life...

JeanM


Intermediate
Virginia USA
Member since 6/25/05
Posts: 186



Date: 2/13/13 7:21 AM

I have found that I prefer a ood basic 'mechanical' machine, straight stitch, zigzag, and a few 'decorative' stitches. I think it really depends on looking at what you will be sewing and what stitches/features you want. I also like knowing that I can do basic maintenanceand some repairs myself (nearest repair shops/dealers are an hour or more away from me).

I've been doing a bit of looking recently (sewing on an old Kenmore currently as my newer Janome needs a trip for repairs); basic mechanical machines (home, not industrial) seem to be in the $200 -$350 range., new. I look up the models on the brand sites (I.e. Janome, Elna, Bernina, etc.), then search via google for pricing (dealers may not have prices, but I can find online vendor pricing to give me general ideas of pricing).

I have looked at a fewindustrials, but the speed scares me, and I'm not really ia production sewer, plus the idea of having several machines is outside my budget.

I also have a basic four stitch serger.

I have purchased used machines a couple of times online, with reasonable success (after reading reviews, checking on vendor ratings, deciding on my price limit). The one thing I didn't do was make sure I could get them serviced relatively locally...the serger (babylock) I was able to find a repair shop that agreed to look at it, but they did tell me they couldn't be sure of finding any needed parts or guarantee that they would be able to adjust it properly (that time it came back in good shape). The other (Janome), as it turns out there is a dealer/repair shop about an hour away which has a good reputation (but it is two special trips as we rarely go to that area).

Barbie.dragon

Member since 2/12/13
Posts: 10



Date: 2/14/13 1:20 AM

I would like to spend at most 300 dollars on a machine. I want a machine that I can grow with and into. I just want to be able to make garments, curtains pillow cases.

Spoiled by industrial machines? Are they supposed to be ideal machines?

I don't know how many types of stitches I need. I don't know fancy or not fancy of a machine to buy...

SandiMacD


Intermediate
USA
Member since 2/8/09
Posts: 2564

1 member likes this.




Date: 2/14/13 5:03 AM

For $300 you can breathe and relax a bit! You dont need fancy stitches to make anything! The fancy stitches are for creative embellishing.
And $300 won't get you an industrial unless you stumble onto a very good deal.

Have you finished your college course? Did you like the high speed of the industrials? Do have room to keep a mahine in a cabinet set up? Will you be moving and will a cabinet fit into your lifestyle? Do you like tinkering and maintaining machinery? Can you get by without sewing on knits? Can you get by without making buttonholes?

If all these are Yes answers, you should consider a pre 1960's era machine in a cabinet. Like the Singers.

If you want control of knits and buttonholes by not having to screw on cams and attachments then look for a machine with a built in zig-zag (after 1960's). Kenmores are a favorite of some. If you don't have room for a cabinet then look for a portable. Almost everything built before the 90's was mechanical so they won't have the reverse stitch problem you described.

You should be able to find something used in your price range and start sewing and see what you like and dont like. Your first machine is not usually the one that can grow with you. Generally its the one you can afford and that you come to love or hate. Its the one that helps you discover yourself and how, what, & why you sew. As you take that journey you become more certain of the features that you want in your next machine.

Did you talk to your instructor and classmates about sewing machines? You mentioned dealers- have you visited them? You may find you prefer a new machine. Tell them your price and let them show you around.
Janome and Babylock and others have entry level portable machines in your range that have Utility Stretch Stitches meaning they can make sewing knits a lot easier because the stitches stretch with the fabric.

Nows the time to start building your test kit. Begin gathering the types of fabrics you want to sew. Bring in zippers and buttons and piping/cording for home decor and see what the dealers offer you.

Have fun looking.



------
sewing brings joy and meaning to my life...

SandiMacD


Intermediate
USA
Member since 2/8/09
Posts: 2564



Date: 2/14/13 5:39 AM

You asked again:
I don't know how many types of stitches I need...

You need a machine that does Utility Stitches. That's all. Vintage machines and New, entry level machines in the $100-300 range all have Utility Stitches. That means:
straight stitch 0-4 or 0-5 mm long
zig-zag stitch 0-5 mm wide
stretch straight stitch (also called tripple stitch)
stretch zig-zag stitch (also called tripple zigzag)
honeycomb stitch
blind hem stitch
buttonhole stitch

Needle choice in center or left

On vintage machines you may only find center needle position and they may only have a straight stitch. You get the other stitches by using cams and attachments that move the fabric instead of moving the needle.

You asked again- I don't know fancy or not fancy of a machine to buy...
For $300 you will not find a fancy machine. Or should I say if you find a fancy machine for $300 it should send up a red flag. Most of the fancy ones are computerized so they start higher, say $500 to $600 and go upwards to $14,000. But there are some sales and used deals from time to time.
The problem with fancy ones is that you are stuck with the features you selected and you may not like them. Each machine and brand of machine is very different So take your time and do lots of demo sewing at dealers until you thoroughly understand what the fancy machine's features are before you buy one.

------
sewing brings joy and meaning to my life...

solveg


Beginner
Minnesota USA
Member since 2/16/12
Posts: 366

1 member likes this.




Date: 2/14/13 12:00 PM

Here's one thought on the vintage vs. modern thing:

I bought a Babylock Molly as my first machine, and I got if for about $300. They don't make it anymore, but I'm sure they have a similar machine in that price range. I was impressed with how well it did and what it offered for the price. HOWEVER-- it is a new machine and made of light plastic. It would move on me. If you're planning on doing drapes and stuff, that sewing machine is going to be gliding all over your work surface.

It was so irritating that I stopped using it altogether and bought an old VIking. Whenever I've tried to use the Babylock, I'm struck with how well it works, and how much I hate to sew on it. LOL

(I wouldn't recommend a Viking (even though I love love love mine) because it's impossible to find people willing to repair them nowadays, and it's crazy expensive.)

If I were to do it all again, I would probably get a vintage Singer, Bernina, or Elna that does zigzag. The Singers will be easy to maintain and repair for quite a while, and the Bernina and Elna will have excellent resale value so you can sell them in a few years if you decide you want a more modern machine. You'll probably get what you paid for them.

Be forewarned though, that if you buy a used machine, there's a good chance you'll want to bring it in and get it serviced before you use it, especially if it's been sitting. That will cost you $60-$80 if nothing is wrong with it.

When you shop for a used machine, look for all the "extras", especially the table that fits around the free arm, as well as the foot controller. The more feet the better... they can be hard to find and expensive. Make sure and actually use the machine from before you buy it, and check for rust. The machine may not work well after sitting for 50 years, but hopefully you'll be able to tell if it's downright broken, or it will indicate if it needs repair or just oil and a cleaning.

Do your research before you buy. Like I said, I love my 70's Viking, but there will be a day when I will not be able to repair it.

EDIT: If you're going to be doing drapes and home projects, a blind hem function would be very important for you to have.
-- Edited on 2/14/13 12:03 PM --
Printable Version
* Advertising and soliciting is strictly prohibited on PatternReview.com. If you find a post which is not in agreement with our Terms and Conditions, please click on the Report Post button to report it.
Online Class
Fit the Tee to a T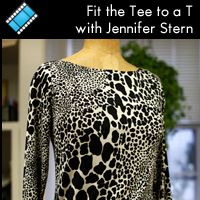 Online Class
Beginners Guide to Dyeing Fabrics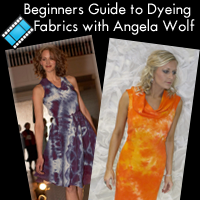 BurdaStyle Magazine 05-2009-118

by: yummymummy...
Review
9 inch Bent Handle Scissors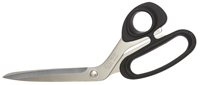 Pattern Details
Christine Jonson Three Tees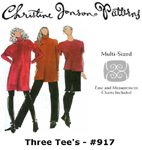 Pattern Details
BurdaStyle Magazine 05-2010-119

by: Elizabeth ...
Review